Iadace and welcome to this week's edition of The Cypher Chronicles! We have so many amazing things that we're just going to jump right into them and let you read them for yourself.
Product News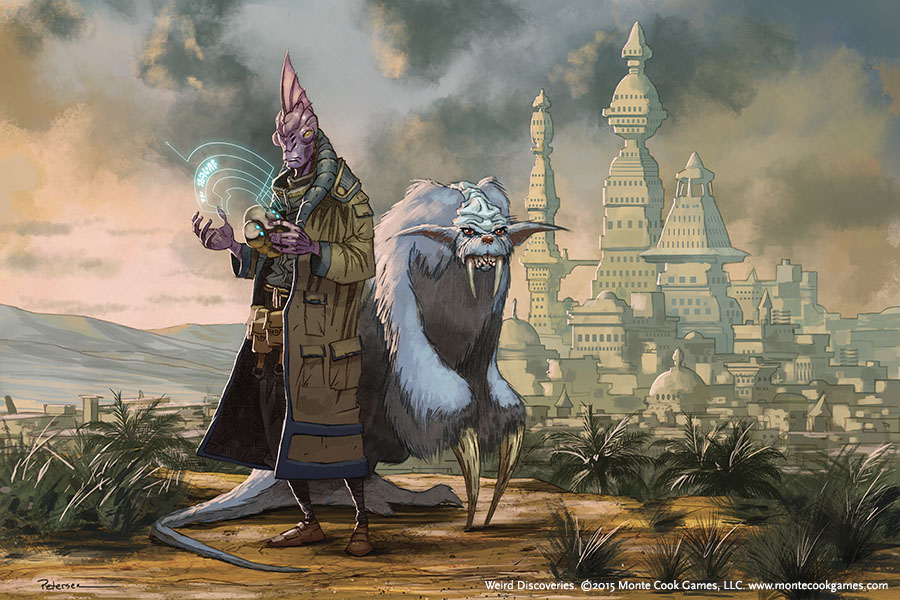 You probably know how obsessed we are with rich, imaginative game settings. And with elegant rules. And top-notch art and production values. But that's not all—we also want to create products that make playing RPGs as easy as possible. You see it in the layout of our books and our heavily cross-linked PDFs. And in products like Weird Adventures. In our own games, one of the biggest savers of time, effort, and bookkeeping are our Cypher, Creature, and XP Decks. And for the first time, they're now ALL available in print directly from the MCG store!
Don't forget: Worlds Numberless and Strange AND The Cypher System Rulebook will both be available at Gen Con (in late July of this year)! It's going to be awesome.
We've been working with two fantastic writers–Anthony Pastores and Alina Pete–on our new Native recursion for The Strange, and it's almost ready for the editing process. Check out their previous work at the links below:

Anthony Pastores is a Coast Salish and Tlingit gamer from Western Washington with an education in anthropology and American Indian studies. His writing primarily lingers on the spooky forests and lonely beaches of the Salish Sea, the RPG-related efforts of which are sporadically revealed at straitsofanian.blogspot.com Alina Pete is a Canadian comic artist from Little Pine First Nation, a Cree reservation in western Saskatchewan. She writes and draws the Aurora award-winning webcomic, Weregeek (weregeek.com), which takes a hilarious look at geek culture and gaming through the daily lives and imaginations of a group of gamers.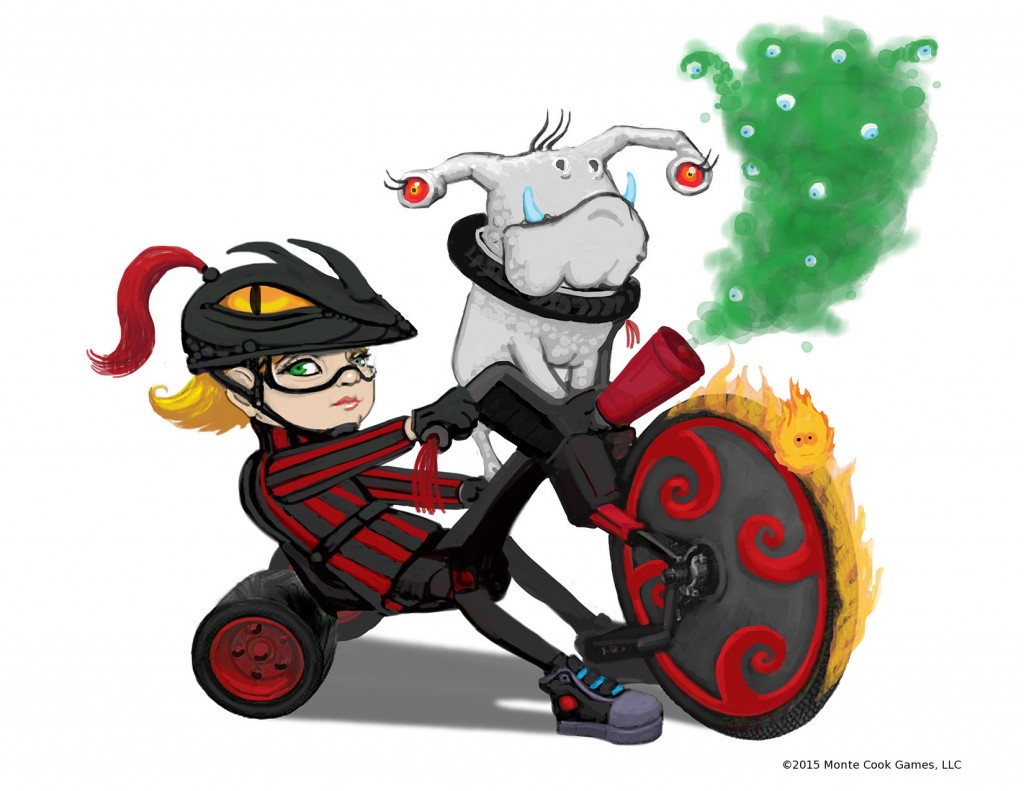 Other Exciting Things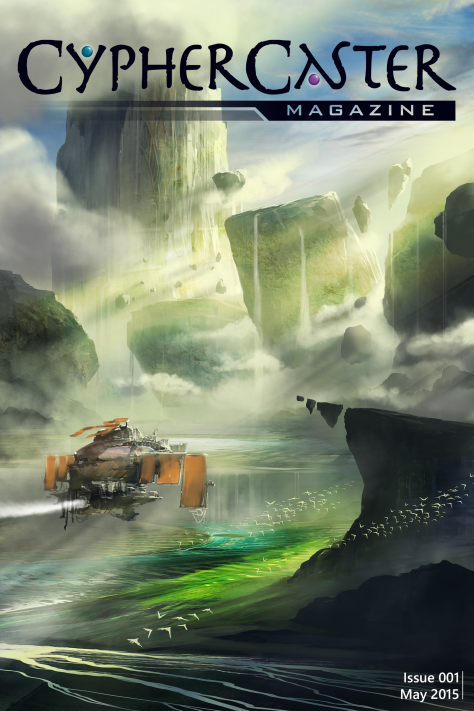 The 2015 Origins Award nominees list has been posted. Congratulations to all of the nominees! If you're looking for some more great games to add to your collection, this list is a great place to start.
Kickstarters we backed and loved this week: Pheonix Dawn Command, where death is just the beginning; Posthuman, where death is also just… no, wait… where the goal is Not-Death; Brik Case–legos and our laptops. Need we say more?
Get Inspired
We all know that tyrannosauruses ruled entire continents. But did you know that it took them more than 80 million years to evolve from something about as big as a human to reach that preeminent spot? That's about 15 million years LONGER than the period between dinosaur extinction and the present day. 

http://www.scientificamerican.com/article/rise-of-the-tyrannosaurs/
Behind the Scenes
How about a little haunted house action from the upcoming Cypher System Rulebook? There are some cool rules in there for making things scarier and much more tense as the game goes on, and the night gets darker, and the sounds get weirder…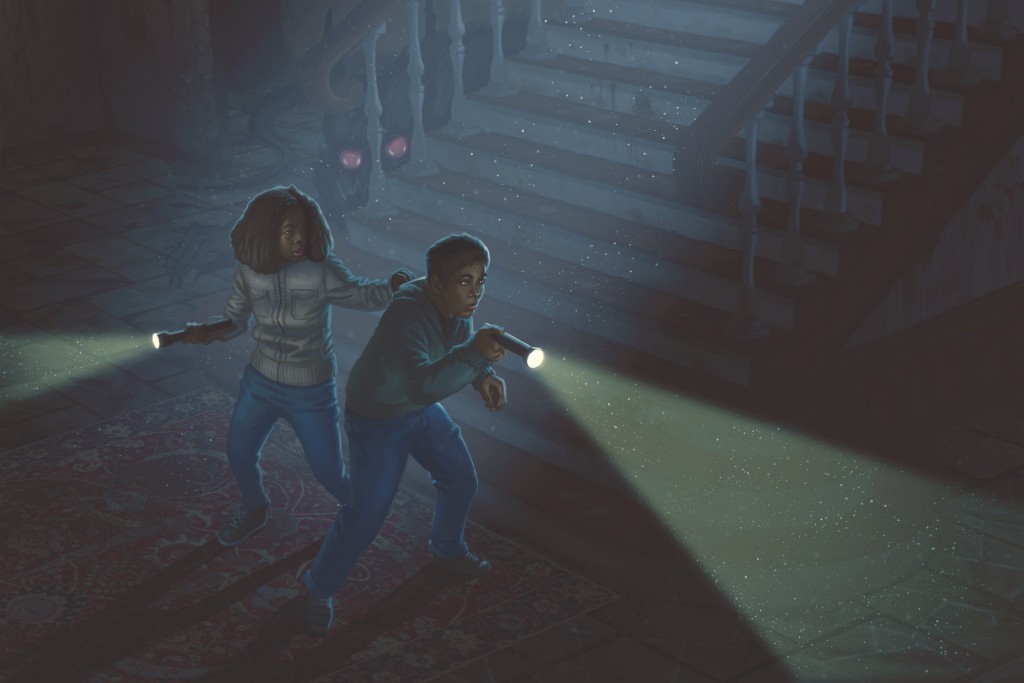 ~
Do you like us? Do you really like us? You can play an important role in helping is thrive and create more great games: Leave a review at DriveThru, Amazon, or with your local game store owner! Share these chronicles with other gamers you know. Invite those you love to sit around a table with you and delve deep into their imagination to create shared memories that will last a lifetime.
P.S. You rock.
Hey, look! Now you can subscribe to get these blog posts right in your inbox. Right down there, at the bottom of this post! Just enter your email and you'll never miss a post (we won't use your email for anything else, we promise). We've also added an easy way to share these posts on social media. You should see the buttons right at the bottom of this page!
Keep up with MCG! Follow Monte Cook Games, the Weird of Numenera, and The Strange RPG on Twitter; like Monte Cook Games, The Strange, or Numenera on Facebook, and subscribe to our MCG channel on YouTube. We also have a Pinterest account, which isn't news, per se, but it has lots of pretty pictures.
Also, don't forget: If you need us for anything or have questions, we're right here.