Looking Back at August
In August, I pledged to be only positive online. For the most part, I kept to that pledge. In fact, I'll go ahead and say it: it really wasn't very difficult. The experience provided me with some interesting observations, however.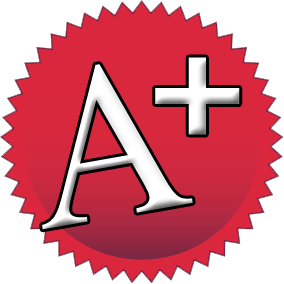 1. People have different opinions on what constitutes negativity. When I launched the campaign, I heard from a lot of people who felt that I was trying to surpress constructive criticism. Personally, I think that if you're giving criticism in a constructive way, it's not negative. And if it is negative, you're doing it wrong. I suppose it's a fine line, but an important one. "Your article would be easier to read if you used some capital letters where appropriate," isn't negative, in my opinion. "Use some capital letters, meathead," is negative. The difference may be kind of humorous, but it's real, and the distinction lies within the clear intent. In the first, you're trying to help. In the second, you're trying to make the recipient look bad (and likely make yourself look better). In other words, constructive criticism is great, but I think some people use "constructive criticism" as a shield to hide behind when they're really just being a jerk.
Avoiding negativity does mean, of course, that you can't express disfavor. So during August if I saw a movie that wasn't so great–looking your way Total Recall remake–I just didn't post about it at all. On the one hand, I do think that's too limiting. I wouldn't want to be so strict with myself all year long. On the other, knowing that there would be plenty of negative opinions out there, is the loss of one more such a terrible thing? When I wrote rpg reviews way back when, I eventually stopped doing negative ones. That doesn't mean I gave everything a good review. It just means that I only wrote reviews of good things. I only gave recommendations, in other words. I honestly don't think that's such a bad idea.
2. Unexpected things provided challenges. I don't normally get involved in controversies like politics online anyway, and in August, I certainly wasn't going to. A few times, someone would say something that I disagreed with so strongly that I had to fight the urge to make a reply. Far more often, however, what gave me that urge was when someone was expressing an opinion that I agreed with, and they just did it very poorly. It's frustrating when someone posts something you disagree with, and the only people expressing disagreement basically just call the original poster a stupidhead. For my own sanity, I stay out of such discourse, but my punishment for that is that I must watch the level of such discourse get lower and lower. Which leads me to the last point.
3. I spend too much time online. The easiest way to avoid being negative online, or even being tempted to be, is to not be online. I hate to say it, but public forums such as Facebook, particularly in a campaign year in the United States, are such hotbeds of vitriol and opinionated posts. I have better things to do with my time than wade through all of that. That doesn't mean I don't want to be informed. It does mean that I don't feel a strong need to keep informed of absolutely everyone's opinions of politics, the Twilight series, or what they had for breakfast. It also means that I don't feel the need to keep everyone informed about my politics, reading habits, or culinary experiences. There's information, and then there's information.
The only exception I would make in that regard, as a general rule, is to say something positive. In other words, if someone does want to know those kind of details about me, the ones I give will for the most part (August or not) be positive. If I read a great book, I'll try to make the time to say something about it. If I read a poor book, I usually won't bother.
Maybe that's the biggest lesson that I take away from A+. Negativity isn't worth the time. I've got other things to do with my August. Or September.