Iadace and welcome to this week's Cypher Chronicles! Monte and Shanna are on a long-overdue, much-deserved vacation and the rest of us are playing hooky, uh, I mean, the rest of us are working hard…yeah, that's totally what I meant to write.
We have lots of exciting news to share with you. There's a new member of Team MCG, the Italian translation of Numenera was honored as the Best Role Playing Game of the Year, the Cypher System XP Decks arrived at our office yesterday, The Hideous Game was released this week, fulfillment for Into the Night has begun…so much goodness to share, let's dive in!
Welcome Jennifer
In case you haven't heard, we're very pleased to announce that Jennifer Leslie has joined Team MCG as Customer and Vendor Support Specialist. Jennifer brings over 25 years of experience in sales, service, marketing, communications, and corporate training to her role at Monte Cook Games. She'll be visiting the MCG offices in Kansas next week for hands on training. She'll soon be answering customer questions and interacting with you on social media, so please give her a warm welcome when you see her online.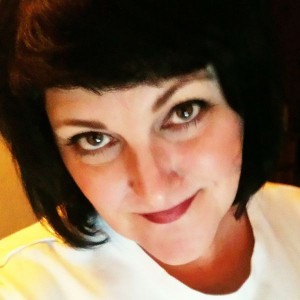 Product News
The Cypher System XP Deck was delivered to our office yesterday. Just look at these gorgeous cards: each one an opportunity for a GM intrusion, a reroll, or even a new skill. Pre-order fulfillment will begin next week, and they'll go on sale on the MCG Shop shortly after pre-order fulfillment.
Have you checked out The Hideous Game, a Numenera adventure written by Monte? This 22-page adventure was run in official Gen Con 2015 Numenera events. The Hideous Game is an Instant Adventure, which means you can skip the prep and get right to playing; it includes six pre-generated characters, so you have everything you need to play!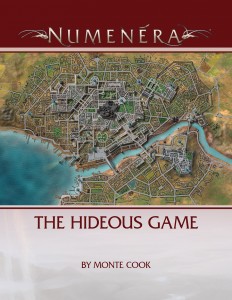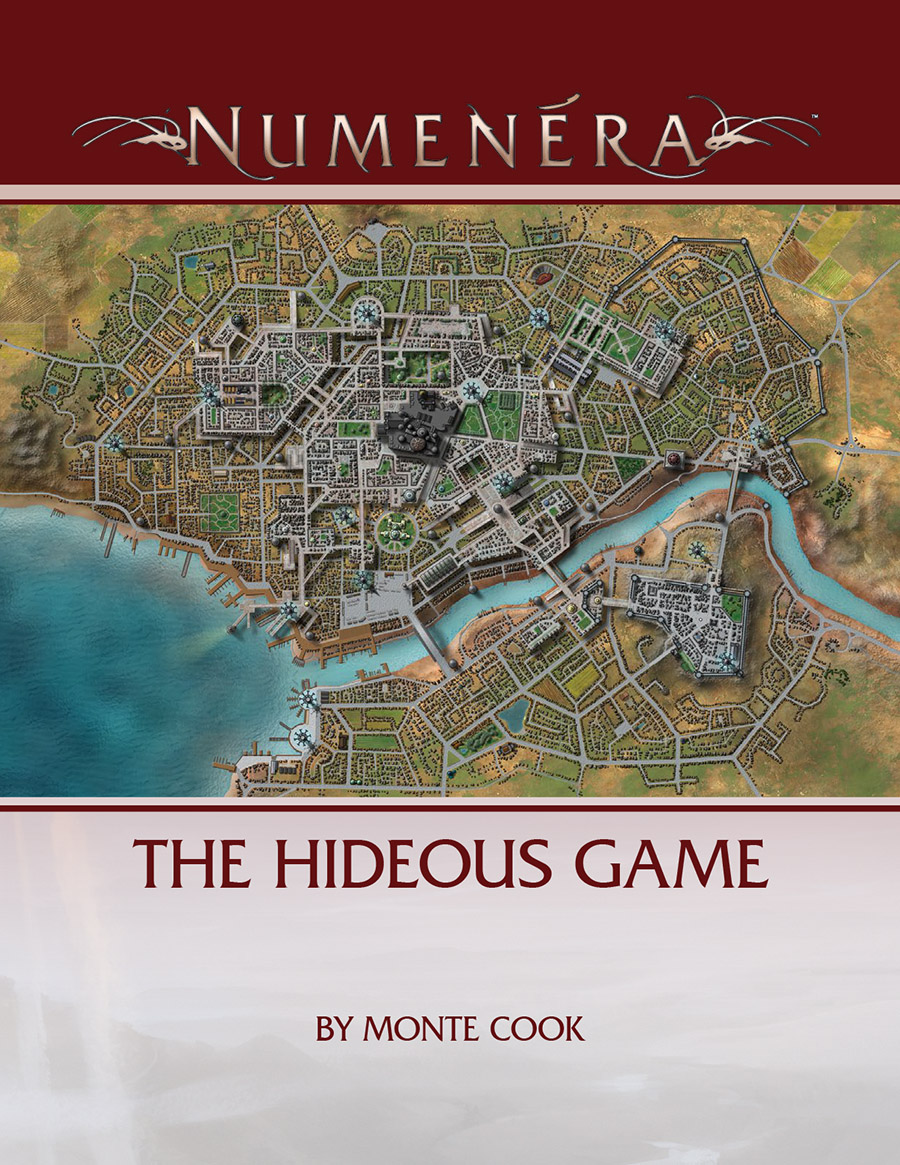 The timeframe is really (REALLY!) tight on fulfillment for Into the Night, the first release from the Numenera: Into the Ninth World Kickstarter. The book's street date is next Wednesday, but we are full steam ahead on fulfilling Into the Night to the backers and will work through the weekend to make it happen. Watch your email inboxes and Kickstarter messages for more information on fulfillment. Here's a photo of a small portion of pre-packed boxes of Into the Night just waiting for their shipping labels…do you see yours?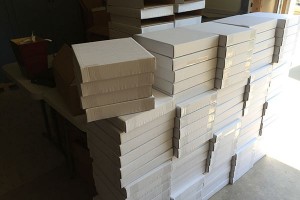 Other Exciting Things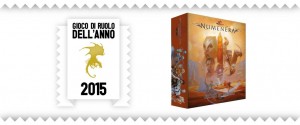 We opened BackerKit for Numenera: Into the Ninth World Kickstarter on Wednesday. If you backed the Numenera: Into the Ninth World Kickstarter and haven't received your invitation to join us on BackerKit for this campaign, please use the MCG Contact Us form to let us know and we'll get the invitation sent to you as quickly as possible. If you missed placed your invitation, use this BackerKit link to sign up.
With so much going on, we're a little behind in answering customer queries. Please give us through the weekend to get completely caught up.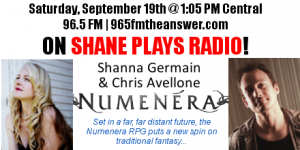 Get Inspired
Have you heard about Post Office Bay on Floreana Island in the Galapagos? (I wonder what kind of postal system might develop in the Ninth World that could facilitate delivery of skrips?)
Behind the Scenes
No Thank You, Evil! is quickly approaching manufacturing time…huzzah! Did you know you can buy Third Arm Glue in No Thank You, Evil!? Why in the world would you need Third Arm Glue? For your Third Arm, of course! And goodness knows, I sure could use a Third Arm today!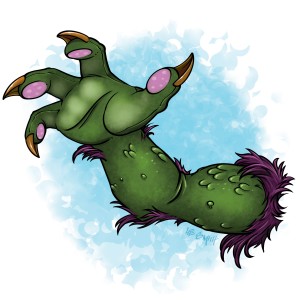 ~
Do you like us? Do you really like us? You can play an important role in helping us thrive and create more great games: Leave a review at DriveThru, Amazon, or with your local game store owner! Share these chronicles with other gamers you know. Invite those you love to sit around a table with you and delve deep into their imagination to create shared memories that will last a lifetime.
P.S. You rock.
Hey, look! Now you can subscribe to get these blog posts right in your inbox. Right down there, at the bottom of this post! Just enter your email and you'll never miss a post (we won't use your email for anything else, we promise). We've also added an easy way to share these posts on social media. You should see the buttons right at the bottom of this page!
Keep up with MCG! Follow Monte Cook Games, the Weird of Numenera, and The Strange RPG on Twitter; like Monte Cook Games, The Strange, or Numenera on Facebook, and subscribe to our MCG channel on YouTube. We also have a Pinterest account, which isn't news, per se, but it has lots of pretty pictures.
Also, don't forget: If you need us for anything or have questions, we're right here.