Welcome to the future, friends. This new year promises a diverse array of new gaming goodness, new ways to play, and certain new friends to game with (including new game masters). Dive into a few exciting tidbits with me in this week's Cypher Chronicles!
You can get Cypher Chronicles, and other MCG news, delivered right to your inbox! Enter your email address and click the Subscribe button in the right-hand column, and you'll never miss a post. You can also suggest topics for Cypher Chronicles by emailing us at [email protected].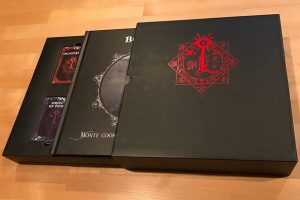 The year 2019 is promising a ton of goodness that I can't wait to see realized! Here are just some of the early releases I'm looking forward to:
No Thank You, Evil! is back in print, with new adventures coming in It's Raining Cats & Dinosaurs! later on.
Invisible Sun will see new magic, spells, lore, luscious art, and more in the upcoming supplements Book M and Secrets of Silent Streets. 
New Numenera adventures (Slaves of the Machine God) and character options surrounding our beloved Order of Truth (Priests of the Aeons) have me pestering my roommate to get our Rayskel Cays campaign up and running.
Your Best Game Ever and the revised Cypher System Rulebook are going to pair beautifully as my guide to all things gaming: practical advice and tools to running and playing my absolute best game sessions, and those tools implemented in my very favorite game system. You can still pre-order Your Best Game Ever, the revised CSR, and all the other genre supplements and goodies from the Your Best Game Ever Kickstarter! I can't wait for all the sci-fi goodness that will come in The Stars Are Fire. Cypher in spaaaaaace!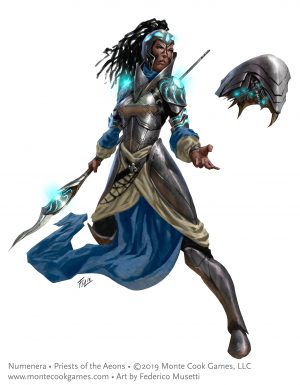 Invisible Sun Reprint BackerKit Closes Tonight
We were delighted to see that both Numenera Destiny and Invisible Sun were chosen as two of Game Informer's top RPGs of 2018! Invisible Sun got an in-depth writeup earlier in 2018 when it was still sold-out without hope for future copies. Fortunately, Kickstarter backers funded a reprint of the beautiful and complicated game product that is the Black Cube (along with a few more goodies, like an additional physical prop set).
The Invisible Sun reprint BackerKit closes tonight–if you know you'll want a Black Cube, preordering is the best way to ensure that you get a copy from the limited reprint run.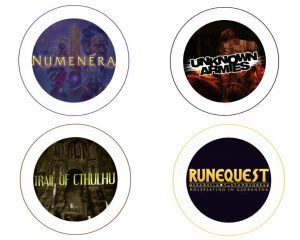 New Gamemaster Month
New Gamemaster Month begins this coming Tuesday, January 8th! Take the GMing plunge for the first time yourself, or encourage some friends to try it out.
With this fifth annual New Gamemaster Month, the program is significantly expanded. You can learn to become a GM with guided instructions for Numenera, Unknown Armies, Trail of Cthulhu, and RuneQuest!
Sign up now to receive biweekly instructions when the program starts on January 8th. In the meantime, join the community on the Facebook Group.



Shanna launched a Patreon to inspire writers and creators as well as share her own creative progress, advice, and delights. Become a patron to receive cool perks like writing prompts or access to a monthly Q&A on writing and game design!