Iadace and welcome to Cypher Chronicles!
Get Cypher Chronicles, and other MCG news, delivered right to your inbox! Enter your email address and click the Subscribe button in the right-hand column, and you'll never miss a post. You can also suggest topics for Cypher Chronicles by emailing us at [email protected].


iOS Stickers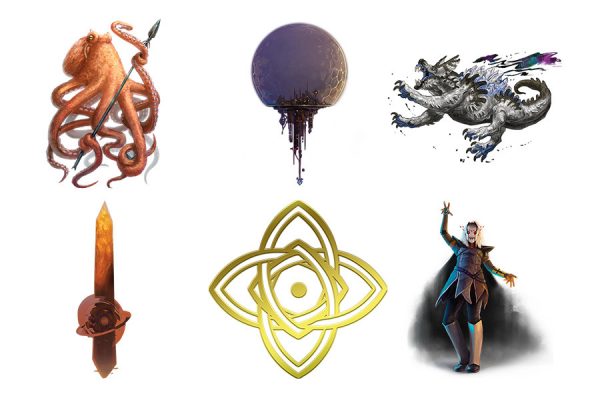 Let your Ninth World love shine through your iOS text messages with free Numenera stickers!
Use these 24 weird and wonderful Ninth World stickers to dress up the text messages you've already sent (drag and drop a sticker onto a sent message), or send a sticker as the whole message and let it do the talking for you. (If you aren't familiar with stickers, here is a primer.)
These stickers are (hopefully!) just the start. If folks show interest, we'd like to create other collections (Invisible Sun stickers, anyone?). So, let us know if you like them.
Come See Us: Live on Twitch Tonight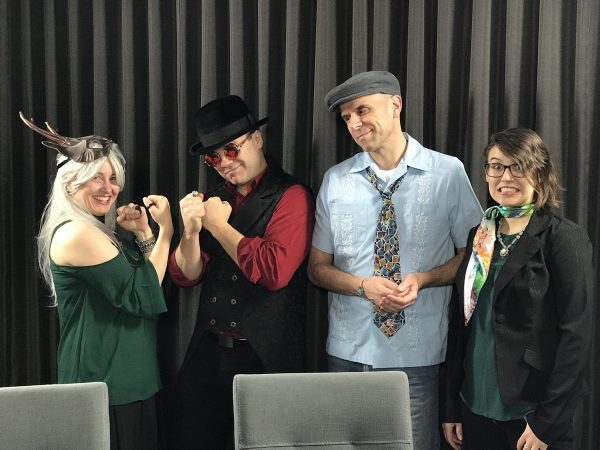 Why does the Apostate The Cicatrix (Darcy) look so concerned? What's her ghost girlfriend like? What started the rivalry between Savion and In'Kalia (Bruce and Shanna)? Why is Seru (Sean) so interested in crafting a sword?
Tonight at 7:00 p.m. Pacific, tune in on Twitch for a live discussion show of The Raven Wants What You Have, plus the airing of several Development Mode scenes for the characters.
Tweet your questions to us ahead of time with the hashtag #TheRavenWantsWhatYouHave, or ask live in the chat.

Check out the Kickstarter video for The Heron Tree. Charles thinks this strange setting could be inspiration for a location in Satyrine, or perhaps in the Ninth World.
Joe Slucher, a frequent MCG illustrator, and Shona Kinsella, author of Ashael Rising, are creating an illustrated fantasy story that promises tales of joy, tragedy, betrayal, lust, greed, and beauty. Suggested by Tammie, this project looks very fun to see come together.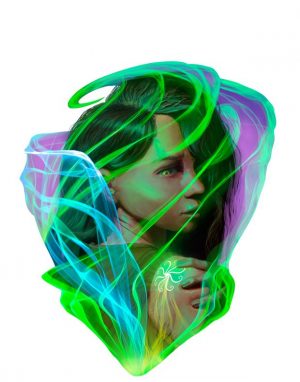 https://www.instagram.com/p/BgFETwBAAoU/?taken-by=montecookgames
Yesterday was International Women's Day! I loved seeing all the kind words the women at MCG received. Thank you so much to all of you who reached out.
We, too, reflected on the many women who inspire us, and too many folks to name came to mind, but one to interest you today, dear reader, is She's a Super Geek.
Once upon a time, I went to visit Kat Ostrander at Fantasy Flight Games HQ in Minnesota, only to experience the end of the world. What a time that was! You can listen to End of the World: Wrath of Gods on She's a Super Geek. I love this podcast.


Well I've fully decided that my character in #InvisibleSunRPG will be joining #TheOrderofTheHonedThought because I'm so strongly #TeamTheCicatrix. If she shows up in the directed campaign I'd probably scream. @MonteCookGames

— Ken Davidson shows up for his family and friends (@KDavidson925) March 3, 2018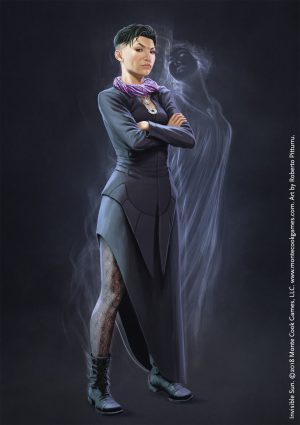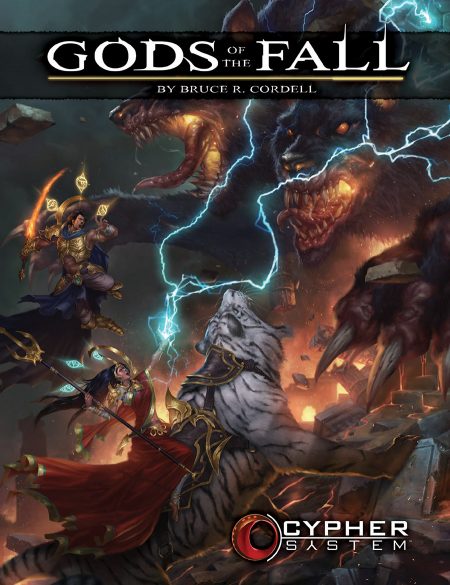 The Gods are Dead–Now It's Your Turn
Have you ever wanted to play a god? Gods of the Fall is a fantasy RPG where player characters awaken a divine spark after the old gods have died. They claim dominions and call themselves gods of War, of Secrets, of Winter, of Fables, of whatever they want. They complete divine labors, fulfill prophecies, and eventually maybe even redeem a world fallen into evil.
Marc Plourde, over at Inspiration Strikes, has written extensively on Gods of the Fall, sharing great advice and story seeds. And Amancay has been writing up campaign session and GM notes in her blog Minor Effect Gaming.
And, you can find loads of fantastic third-party products for Gods of the Fall and other MCG titles–and even publish your own!–through the Cypher System Creator program.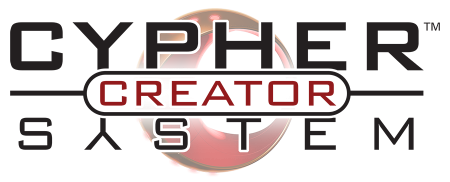 Whether you're a creator or just want to take advantage of a world with cool new community-made content, don't miss out on Gods of the Fall!