Something dark is seeping into your world—on Tuesday, to be precise. Plus self-decapitating sea slugs, ships that float in unexpected ways, and a new reconstruction of the mysterious Antikythera device. That and more in a very newsy Cypher Chronicles!
You can get Cypher Chronicles, and other MCG news, delivered right to your inbox! Enter your email address and click the Subscribe button in the right-hand column, and you'll never miss a post. You can also suggest topics for Cypher Chronicles by emailing us at [email protected].

The Darkest House Launches Tuesday!
The Darkest House exists in your world—in our world—in every world. The Darkest House hungers, and wherever hunger exists, the House can gain a foothold.
On Tuesday, the House gains its foothold in your world with the launch of The Darkest House Kickstarter campaign. The Darkest House is more than just a horror adventure (although it certainly is that!)—it's an experience that challenges the beliefs, ideals, and bonds of the characters in the game you're already running. It will change them, and they'll come out stronger and better—if they come out at all.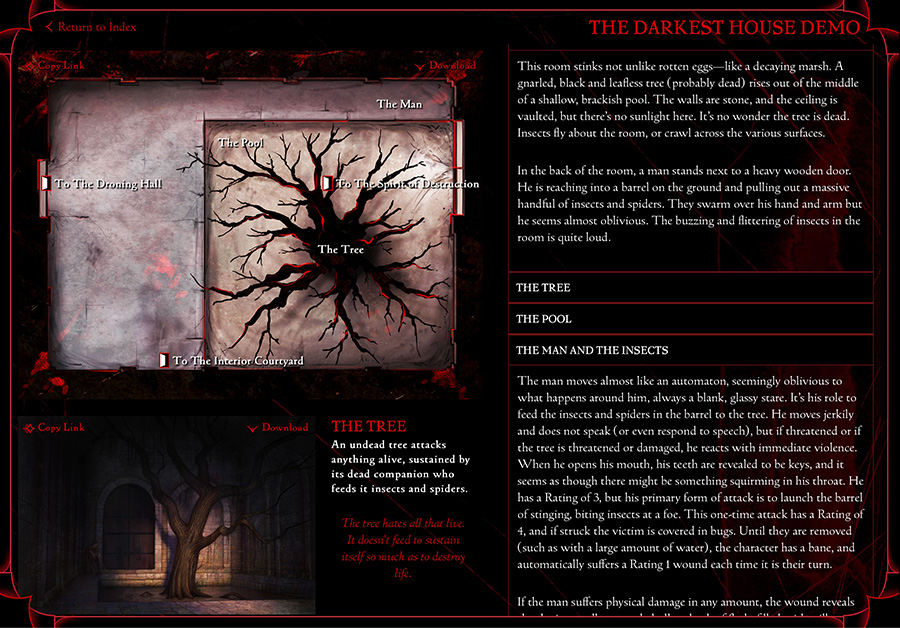 The Darkest House is also an entirely new format for RPG products. In our era of online TTRPG play, it's designed not just to make the experience easier, but to actually take maximum advantage of its strengths. You'll be able to check out a preview of The Darkest House, with most of its fantastic tools and features in place, once the Kickstarter launches.
(What's that? You still haven't heard about The Darkest House? You can learn more here, here, and here!)
Ptolus Is Off to the Printers!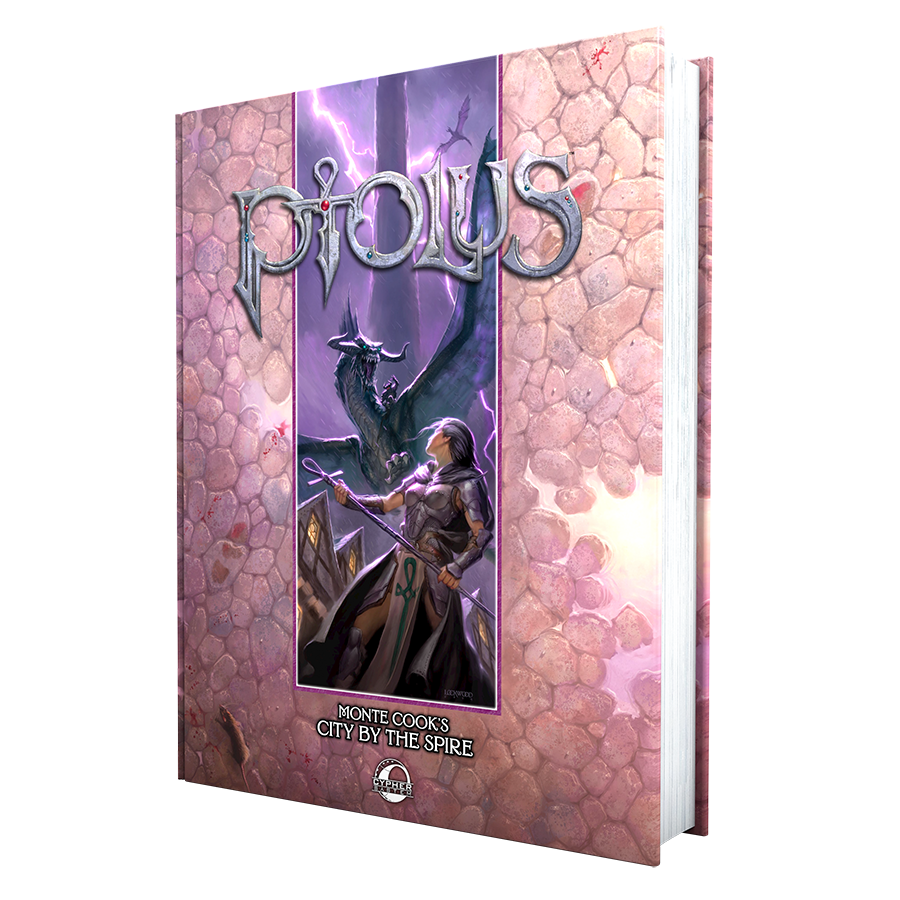 It's official! Ptolus: Monte Cook's City by the Spire is off to the printer! Both versions (5e and Cypher System) of this massive book, plus A Player's Guide to Ptolus, went to press this week.
Ptolus is legendary for its ease of use, but the features that make it so useful—the heavy cross-referencing, for example—also make the final layout and proofing process an undertaking as vast as this monumental city itself. And that's on top of the normal effort that goes into laying out and proofing two 672-page tomes! Getting these books finalized has been a herculean job for Teri, Shanna, Bear, Bruce, Sean, and Tammie over the past two months, but they've risen to the challenge!
Of course, those were just the final stages. It's been almost a year since the Kickstarter closed, and at that point we had already rolled up our sleeves on design work, ordering new art, project planning, and organizing the hundreds of files from the original edition. The months that followed were equally busy. It's been a long road!
Assuming no unforeseen delays (and one must be careful with assumptions these days!), it will take about four weeks for Ptolus to move through the production process, and then another week or so to move it to our warehouses. In the meantime, we're already working on the massive job of hyperlinking and bookmarking the PDF versions.
As soon as it hits our warehouses, we'll begin shipping orders to Kickstarter backers first, followed by preorders!
Want to See Ptolus in Action?
Step into Ptolus live tonight with MCG's own LaTia Jacquise! GM Jeff Baker has ten years' experience playing in the Ptolus setting, so it's a city he knows and loves. Tonight he kicks off a four-episode livestream that runs every Friday at 9:00 p.m. Eastern (6:00 p.m. Pacific) for the next four weeks. You can catch it at the RockPunchATL Twitch channel.
This is the very first live-streamed game based on the 5e version of Ptolus!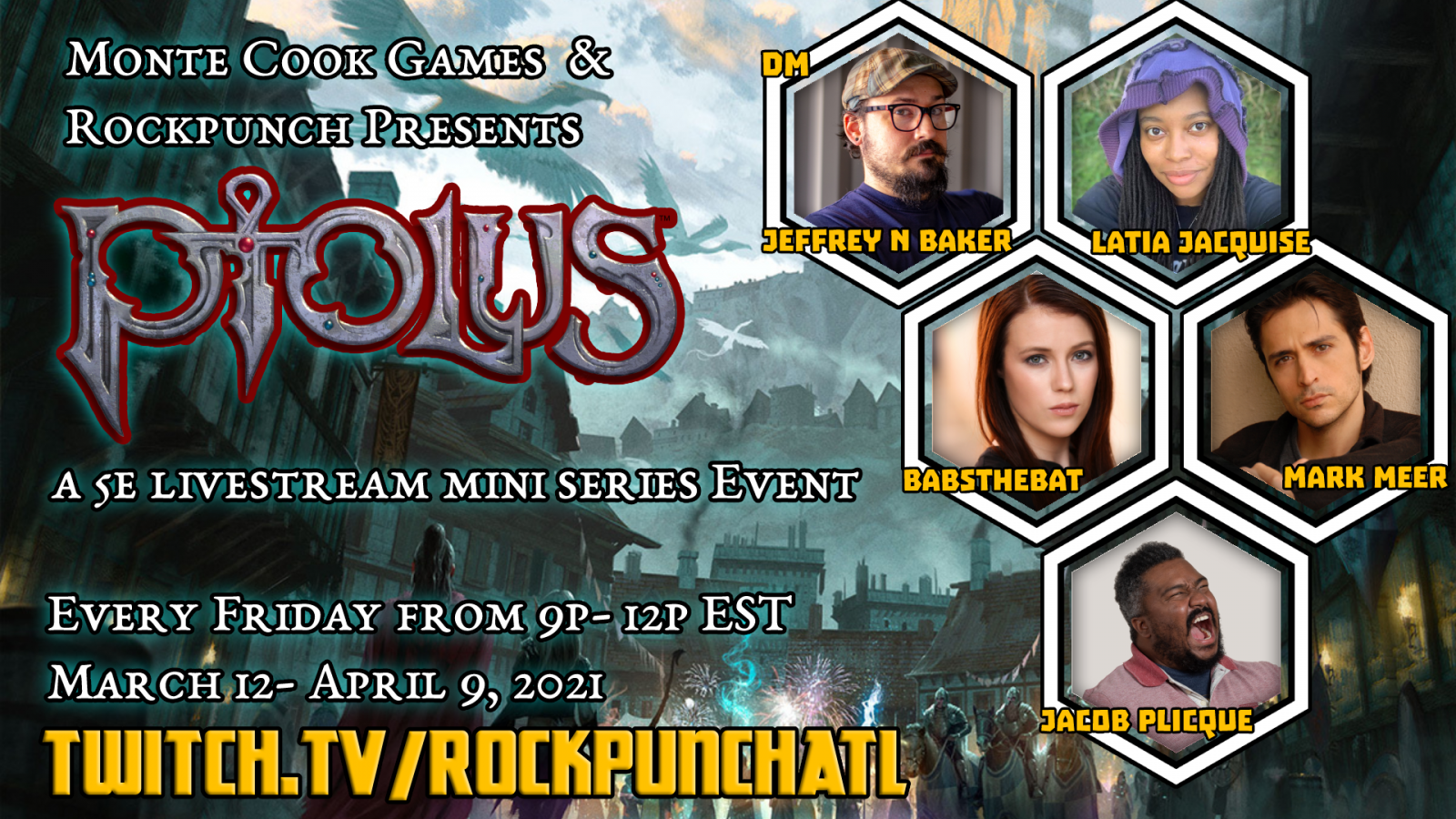 Many of us here at MCG have long harbored a fascination with the Antikythera device. It's been modeled and reconstructed before, but a new reconstruction may provide new answers—or pose new questions.
It's no surprise to us, of course, or anyone who's been paying attention to our news. Along with our good friends at Skybound, we announced it back in August! Still, recent news about the Tidal Blades RPG seems to have stirred up a lot of new interest!
Tomorrow on Revelation III is a roleplaying game about surviving and overcoming capitalism in a future among the stars. PCs work to improve and transform your conditions by creating meaning beyond productivity, balancing environmental betterment and social imagination with individual survival and persistence. Sounds great to us—and Dominique Dickey, a past MCG intern and author of Heist on Miracle IV, is on the design team!
We leave you with this. A rare optical illusion created by a temperature inversion? Or a Ninth World numenera device someone extending its effect a billion years back through time? You be the judge!