From the floor of the GAMA Trade Show, we bring you a Cypher Chronicles packed with pictures, news, behind-the-scenes, and of course some projects to love.
You can get Cypher Chronicles, and other MCG news, delivered right to your inbox! Enter your email address and click the Subscribe button in the right-hand column, and you'll never miss a post. You can also suggest topics for Cypher Chronicles by emailing us at [email protected].
Hello there from sunny, snowy, mountainous, and gamer-filled Reno, NV! We're reporting in from the GAMA Trade Show.
We've been meeting with retailers and distributors, discussing the current trends of the industry, and sharing the cool new products and programs coming from MCG.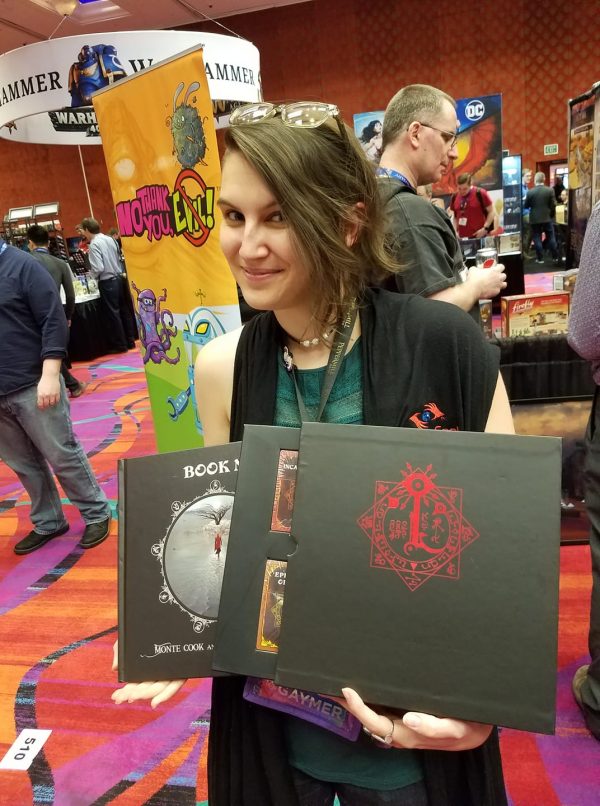 We also ran demos of games, giving retailers a taste of Numenera, the Cypher System, and lots and lots of No Thank You, Evil! I'm a pal of Queen Woodlynn myself, having run many a demo of No Thank You, Evil!, but the real rockstar Guide of the game is Rowan. He had four retailers in stitches with laughter last night, and there were retailers queuing up to play next!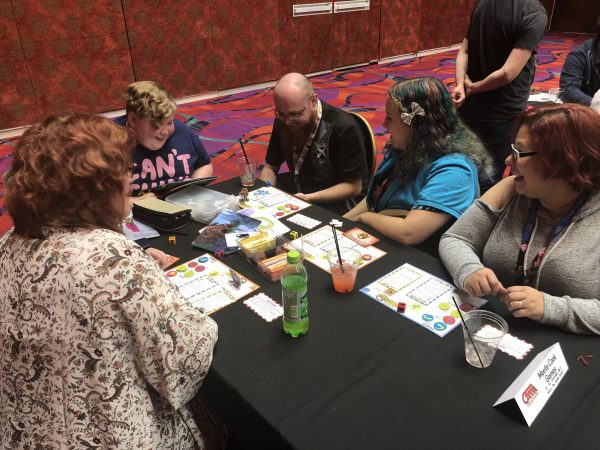 All the while, we were watching the wonderful response to the Arcana of the Ancients Kickstarter! Thank you so much to everyone who helped us fund the book and spread the word. It's already reached one stretch goal that I'm in particularly jazzed about–a book of over 100 5e science-fantasy monstrosities, in addition to those that are already in Arcana of the Ancients itself. I've been sneaking Numenera creatures into my Dungeons & Dragons games for years now, so this will make it even easier!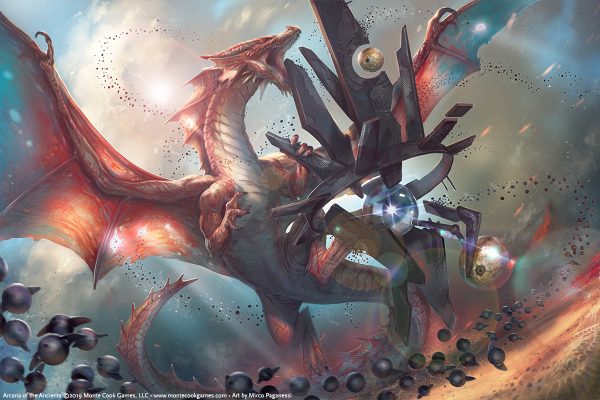 Please keep spreading the word to 5e players you know–let's see where this can take us. Our current stretch goal is working toward adding an additional adventure to Arcana of the Ancients, making it an even better deal for every backer!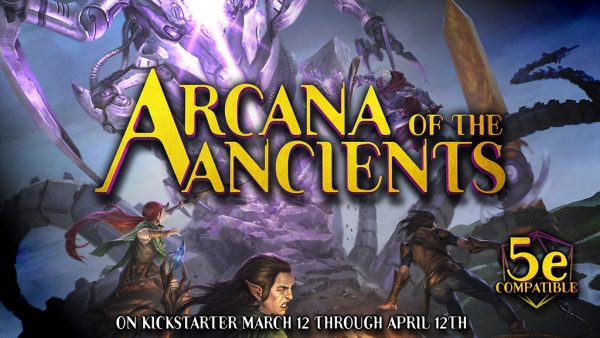 Plate Mail Games makes wonderful atmospheric background tracks for your RPGs, tailoring the tracks to the genre and location. They have a whole collection of tracks made for Numenera and The Strange that I've made great use of. Right now, they're crowdfunding a project to create 65 new fantasy-themed tracks, 10 of which would have accompanying maps! Only three days remain on this Fantasy Environment RPG Audio project.
Asians Represent! is a rockin' podcast with a mission to "celebrate the contributions of Asian creators to analog gaming." Some of my favorite creators in tabletop have been featured already, so add this feed to your podcatcher for the excellent discussions and even actual plays that they just began.
Lone Shark Games made The Ninth World: A Skillbuilding Game for Numenera, which comes in a beautiful box that stands upright like the Amber Monolith! They are currently Kickstarting The Maze of Games Omnibus and Escape Room Experience: a book that collects their book of puzzles, The Maze of Games, with added puzzles and the inclusion of material to play an escape room. It looks really cool, so check it out.