In today's Cypher Chronicles, we talk about the House that Hungers, a grand smashup of a graphic novel with puzzles, rusted cannons, fossils. And we ask you to help build an OST for The Darkest House. Join us!
You can get Cypher Chronicles, and other MCG news, delivered right to your inbox! Enter your email address and click the Subscribe button in the right-hand column, and you'll never miss a post. You can also suggest topics for Cypher Chronicles by emailing us at [email protected].

The door to Unit 84-L2 sits around a bend in the corridor, out of sight from the rest of the quarters in the sector. It's been empty for years; the last family assigned there didn't stay long. Now there's rumors that Luna One agents have been using it as a drop site, and you've been tasked to investigate.
The funny thing is, Unit 84-L2 doesn't even show up in the station's logistics logs.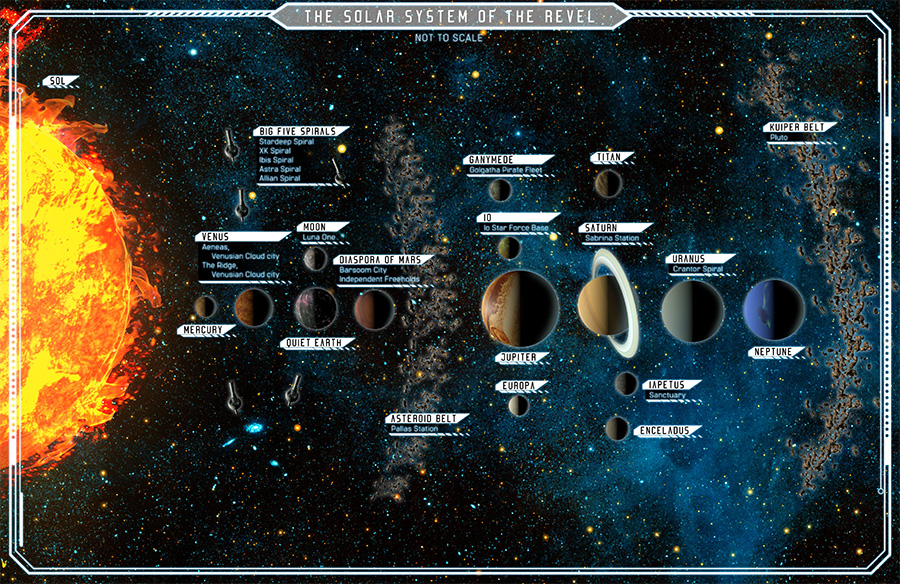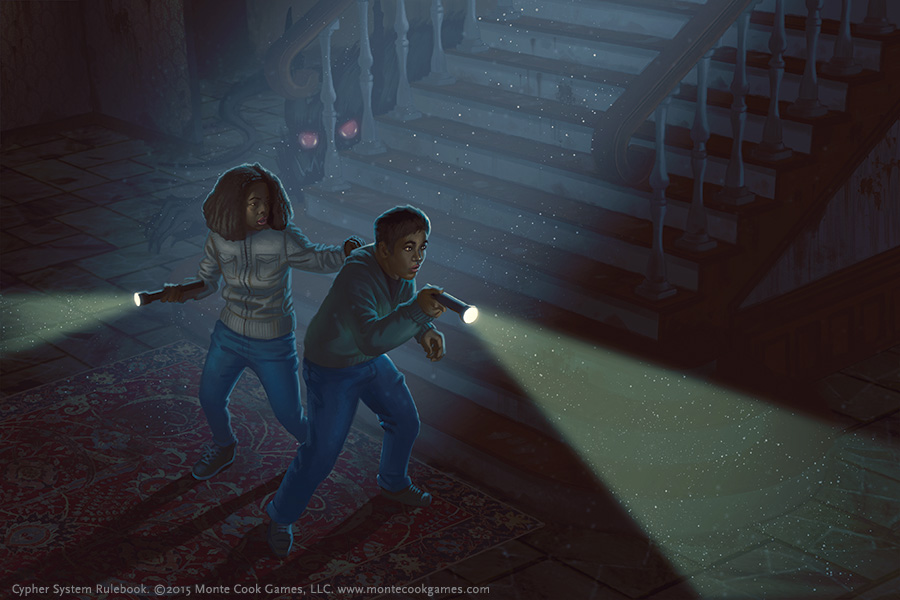 The police report concludes those kids were dragged out by the undertow. Their bikes were discovered on Sand Point Road. But someone found a walkie-talkie in front of the big old house at the end of the road. The cops aren't buying it, but a reporter thinks it belonged to the kids. Sure seems like the kinda place a bunch of kids would dare one another to explore—and there's still a big reward for finding them.
For months, people have been vanishing from the village. Ghoulish figures have been seen in the streets at night. Some people whisper that a vampire has moved into the area, but others say it's a gang of bandits, killing anyone who might have witnessed them robbing caravans along the King's Road. Regardless, they'll pay handsomely if you'll bring an end to the disappearances.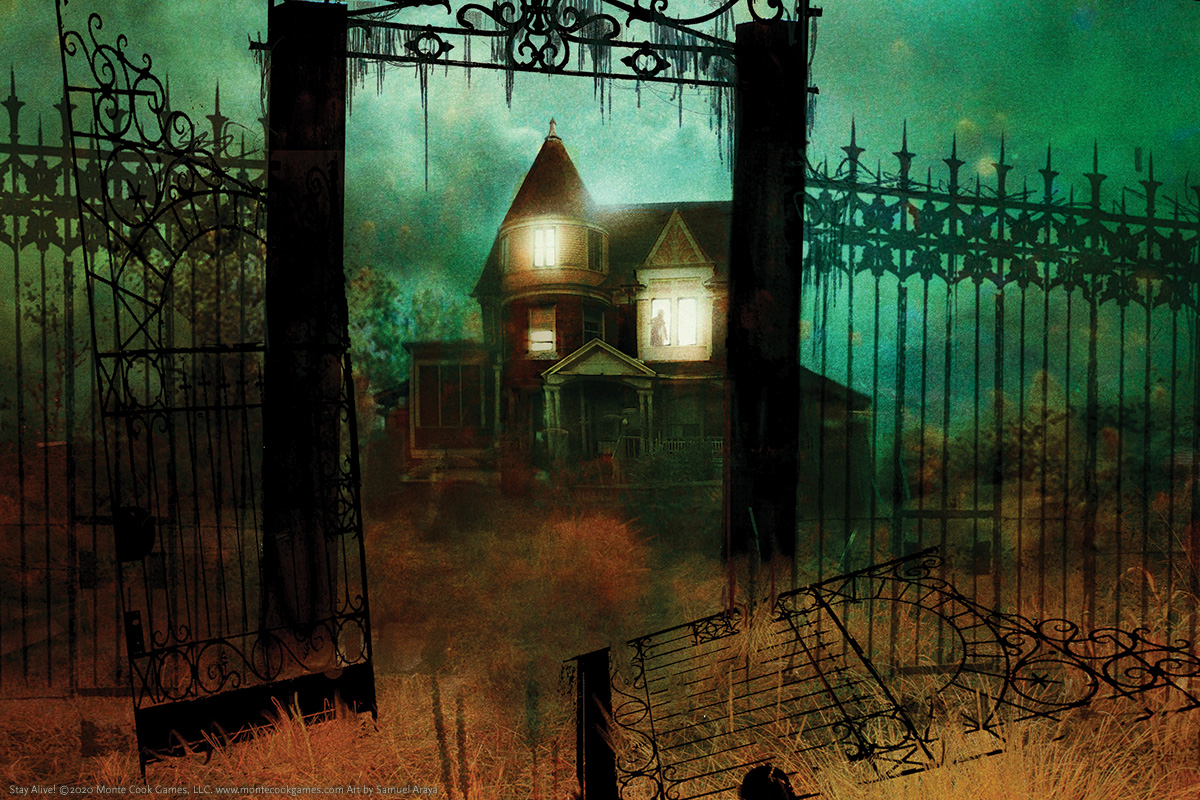 The Darkest House is a malignant and primal force. It does not care what your world is like, for its hunger drives it into all worlds. Like an invasive vine or a creeping shadow, it insinuates itself. It puts on a mask and draws its victims into it. Wherever there is hunger, the Darkest House can gain a foothold.
It is perfectly happy to take root in your campaign.
Don't keep The Darkest House to yourself! Use the buttons below to share it with your friends. The House hungers for your 5e characters, your 3e characters, your investigators, your delvers . . . the House is never sated!
---
What music gets you in the mood for a horror game? What sends chills up your spine and raises the hairs on your neck?

We're making a playlist for The Darkest House and we'd love your help. Tweet us your suggestions with the hash tag #TheDarkestHouseOST — bonus points if you give us chills or make us afraid to go to the bathroom alone at night!

It's a puzzle. It's a graphic novel. OMG! It's a crossword graphic novel puzzle from Lone Shark Games and Hayley Gold! Count us in!
---
---