Iadace, and welcome to this week's edition of The Cypher Chronicles! If you celebrate Thanksgiving, we hope you had a great time with the ones you love. Here at MCG, we're calling today Amber Friday, where instead of battling crowds, we're battling creatures, exploring monoliths and other weird places, and discovering all of the treasures that we can possibly dream of. (Also called Amber Friday because pumpkin pie is amber-colored, and, well… pie!).
PRODUCT NEWS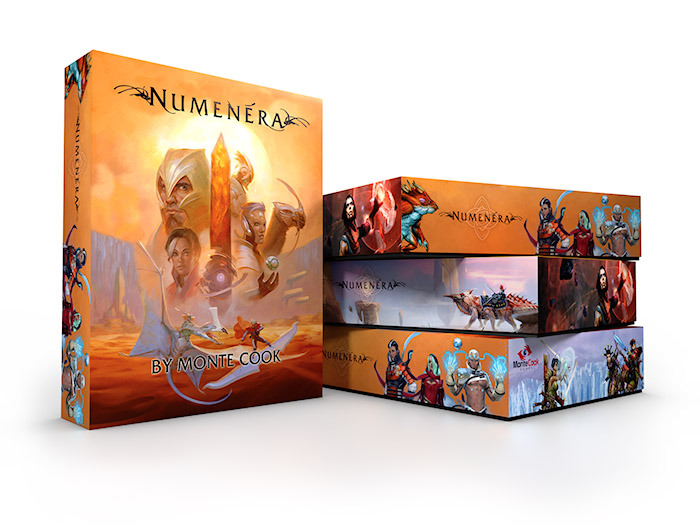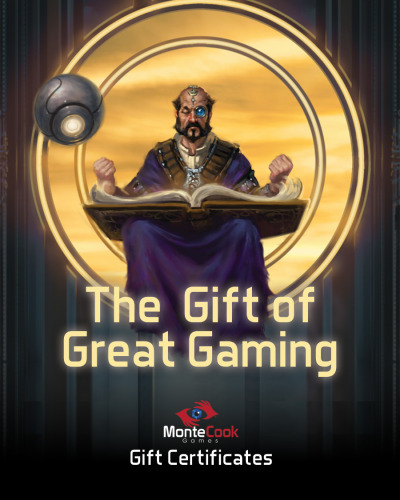 OTHER EXCITING THINGS
BEHIND THE SCENES
This week, we're putting the final touches on an upcoming fractal (our PDFs for The Strange game). We haven't announced it yet, so we can't give you all the details, but we think you're going to love it (and four of our backers for The Strange kickstarter will recognize their characters in this image!).
For now, allow me to introduce you to The Swordbreakers, an elite group of ass-kickers and name-takers! (Art by Matt Stawicki). And keep your eyes peeled in December for all the details.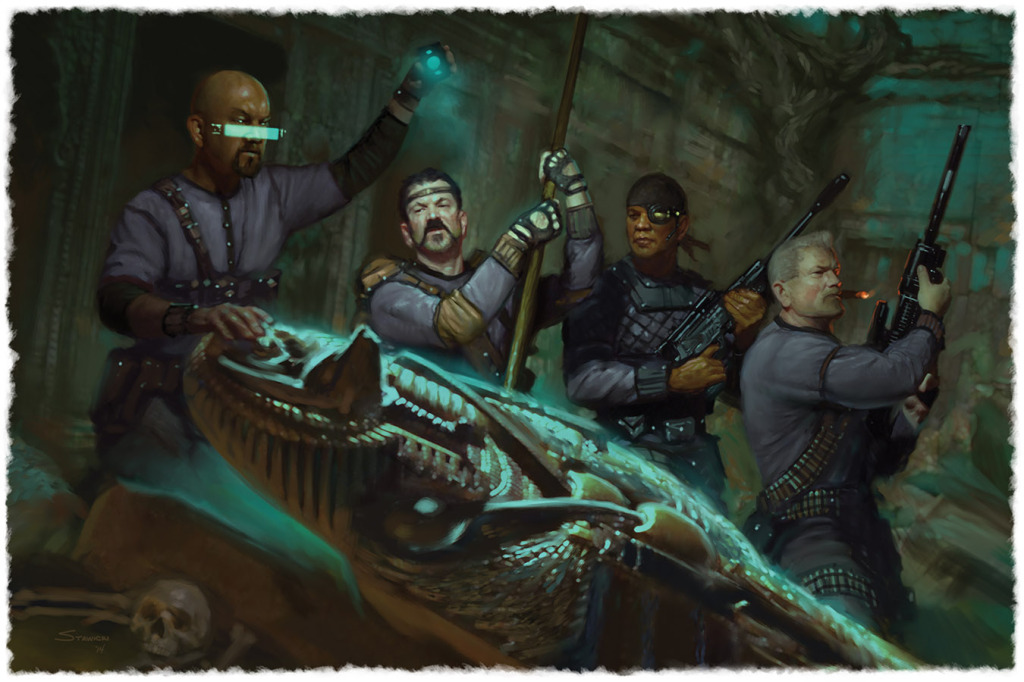 ~
Do you like us? Do you really like us? You can play an important role in helping is thrive and create more great games: Leave a review at Drive Thru, Amazon, or with your local game store owner! Share these chronicles with other gamers you know. Invite those you love to sit around a table with you and delve deep into their imagination to create shared memories that will last a lifetime.
P.S. You rock.
Hey, look! Now you can subscribe to get these blog posts right in your inbox. Right down there, at the bottom of this post! Just enter your email and you'll never miss a post (we won't use your email for anything else, we promise). We've also added an easy way to share these posts on social media. You should see the buttons right at the bottom of this page!
Also, don't forget: If you need us for anything or have questions, we're right here.