Iadace and welcome to Cypher Chronicles!
Get Cypher Chronicles, and other MCG news, delivered right to your inbox! Enter your email address and click the Subscribe button in the right-hand column, and you'll never miss a post. You can also suggest topics for Cypher Chronicles by emailing us at [email protected].


You Could Be Facing the Most Feared Supervillian of our Age!
She froze the mayor's family in liquid nitrogen, and terrorized the East Coast with her solar cannon. Now Doctor Dread has sent her Dread Corps commandos to the New York Museum of Art to steal a 3,000-year-old mummy with mystical properties, and it's up to your superhero team to stop her.
Dread Expectations is a superpowered Instant Adventure for the Cypher System. If you've never run an Instant Adventure, here's the best part: You can prep in the same ten minutes it takes your players to check out their pregenerated characters. It's a complete adventure—everything you need for a full evening's game session—that you can pick up and play as easily as a board game. So what are you waiting for—grab it now, and be playing in ten minutes!
We Sent a Bear Halfway Around the World—and Back!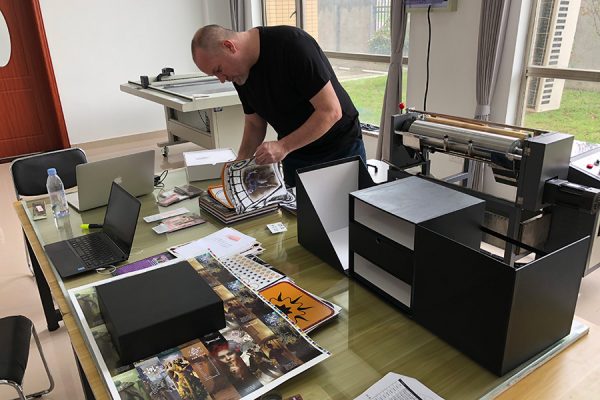 Our art director, Bear Weiter, returned this week from a trip to Jiaxing, China (not too far from Shanghai), where he oversaw the final stages of production for Invisible Sun's nearly 100 different components. You can catch all the details in our most recent Kickstarter updates, but the TL;DR is: He made there and back safely; Invisible Sun is heading into assembly and looking great; Jiaxing was beautiful and our hosts kind; and the food was great but sometimes required an adventurous spirit!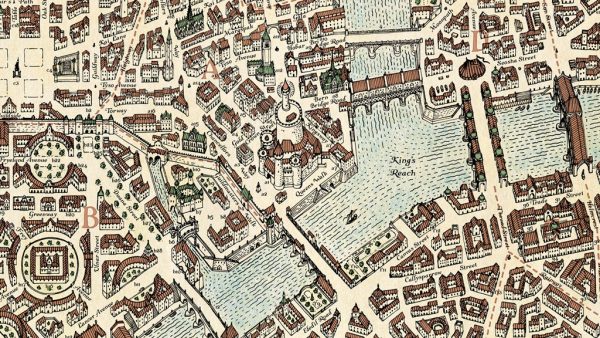 Looking for some beautiful art? The Library of Congress released 2500 vintage Japanese woodblock prints in high-res digital format. Have a look—you're sure to find something (perhaps many things!) you love.
The Ninth World isn't the only place where dangerous creatures and autonomous machines find themselves in battle. In Australia, operators of agricultural and mapping drones are running into trouble with wedge-tailed eagles—which are fierce, very territorial, and apparently looking for cyphers!


One of the kids in my year 3 class (7yr old) designed this brilliant map using @inkarnaterpg to use in our class games of #nothankyouevil by @MonteCookGames Extra Awesome for this kid! pic.twitter.com/JWoqUzQdgW
— David Murcutt (@DavidMurcutt) March 22, 2018
Prepping the goodies for the #Seavel raid on #Ochramaris for my Friday Night #Numenera. So excited to see what my players do! Also fancy mystery vaults~ #tabletoprpg #rpg pic.twitter.com/IdUyXp2fJn
— Skie (@Skie_borne) March 22, 2018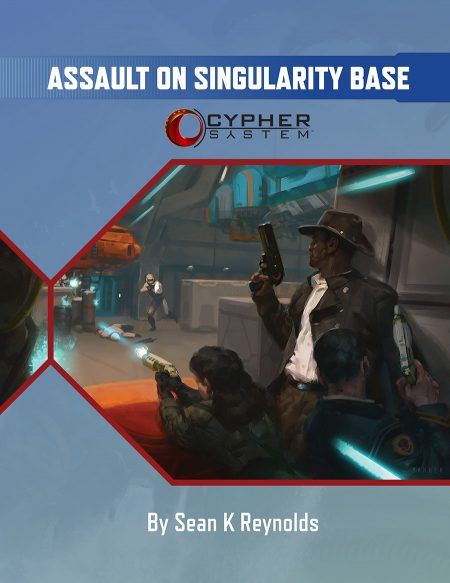 If Dread Expectations wets your whistle for great Cypher System adventures—but you're looking for something a little unusual—check out Assault on Singularity Base. This adventure takes up to six groups of players, simultaneously, in a space-opera attack on an Imperial secret weapon facility. Run it as a mega-event with as many as 36 players and seven GMs, or choose any of the individual team missions to run for a single gaming group. Pregenerated characters are included!