Hello, dear reader.
My, my, you are a savvy vislae! I have noticed your razor-sharp focus on unearthing the scintillating secrets that underlie the Actuality. As such, you are cordially invited to join the Order of Honed Thought.
Allow the knowledge in this newsletter to sharpen your wit:
13 Secrets of the Dark That They Don't Want You to Know
Fantastic Demons and How to Colloquy Them
Kensington's Safekeeping Tricks Against the Elements, Bad Luck, and Meddling Vislae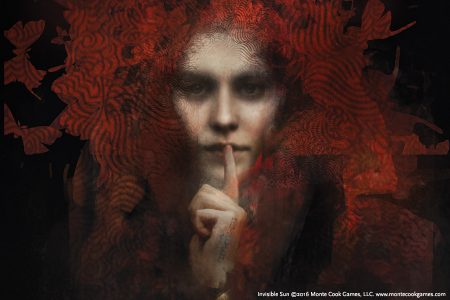 ---
Huh. Very strange. Please pardon that interruption. It's Darcy again with this week's Cypher Chronicles!
You can get Cypher Chronicles, and other MCG news, delivered right to your inbox! Enter your email address and click the Subscribe button in the right-hand column, and you'll never miss a post. You can also suggest topics for Cypher Chronicles by emailing us at [email protected].


Juicy Details of Numenera Discovery & Destiny
Monte, Sean, and Bruce kindly filled in for me when I was sick (Echoes Linger Episode 2 will resume on Tuesday), and boy did they put on a good show. They revealed progress on Numenera Discovery and Destiny, sharing what they were working on and what they love, and taking questions.
Spoilers: PLAYER INTRUSIONS
Invisible Sun
Don't be caught without your wards—preorder Invisible Sun now. The mockup Black Cube made quite a stir at the GAMA Trade show, and our initial print run may sell out!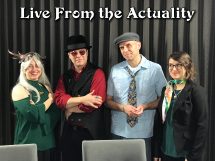 As is probably evident, The Raven Wants What You Have has been bringing me a lot of joy and squee lately, even though last week's episode was one of the more emotionally intense game sessions I've ever had.
If you haven't joined our journey yet, I recommend jumping straight in on that last episode: The Ever-Dying God. And then come talk to us about it live tonight (March 30th) at 7 p.m. Pacific with Live From the Actuality!
Here are some more things making us squee this week: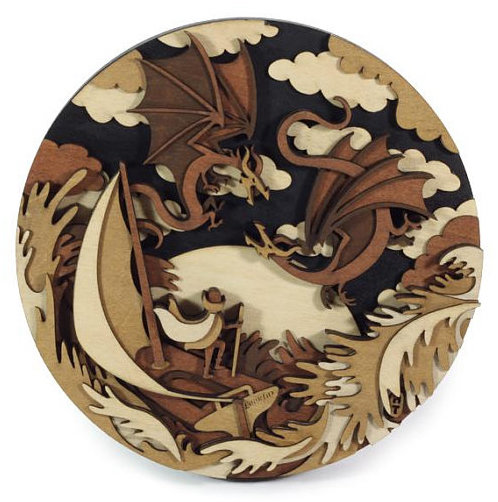 This is one of my very favorite supplements for The Strange! Worlds Numberless and Strange takes you on a journey through dozens and dozens of new recursions to delight, terrify, and amaze. Plus, we get more information on the fantastic Ardeyn and squicky strange Ruk recursions. And any of these worlds would make a great seed for a standalone Cypher System setting.
Worlds Numberless and Strange includes:
Nearly 70 new recursions
Expanded information on locations, plots, and NPCs of Ardeyn and Ruk
Plenty of new artifacts, adventure hooks, and other intriguing details
The Implausible Geographical Society, a new secret organization of explorers
New creatures for game masters
New character options for players, including foci like Inks Spells on Skin and Quells Undead
Tips on incorporating your favorite fiction and game worlds into The Strange