News and inspiration from the desks, warehouse, podcasts, and digital DJ sessions of the MCG team—all in this week's Cypher Chronicles.
You can get Cypher Chronicles, and other MCG news, delivered right to your inbox! Enter your email address and click the Subscribe button in the right-hand column, and you'll never miss a post. You can also suggest topics for Cypher Chronicles by emailing us at [email protected].


Hello, friends! This week at MCG we've been delving into our work with the success of the Ptolus Kickstarter warming our hearts. Did you miss it? Sign up to be notified when the Ptolus BackerKit goes live.
While we already work as a distributed team, current events have impelled us to find ways to feel closer to one another. We've been using JQBX to DJ for one another and chat casually while we work, and it has been a delight! It's an app that works for anyone with a Spotify Premium account. Comics writer and Invisible Sun GM Jackson Lanzing has been running more-or-less daily "Isolation Radio" dance parties through JQBX—follow him on Twitter and join in on the fun!
The Little Warehouse That Could
Arcana of the Ancients is shipping out to Kickstarter backers as we speak (and preorders shortly thereafter). We're thrilled to get this book into all these eager hands!
We're still open and shipping in spite of COVID-19, although we're short staffed as we adjust our work to keep everyone safe. Thank you so much for all your patience regarding any wait times as we work to get your orders shipped out.
We hope you are also able to stay safe, healthy, and secure!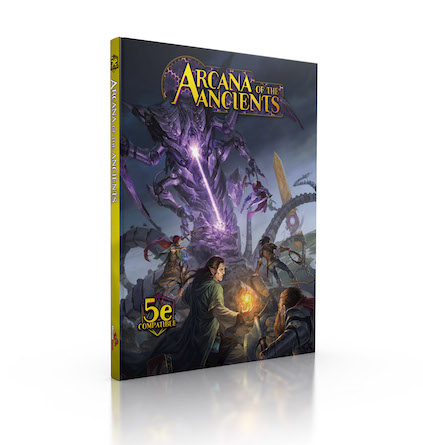 From Shanna: I had the distinct pleasure of chatting with the Appendix N Book Club about a-new-to-me book, The Charwoman's Shadow. Have a listen as we talk about shadow magic, fairy tales, love potions, gaming inspirations, and the joy of "discovery reading."