Iadace and welcome to this week's edition of The Cypher Chronicles! We have news about International Tabletop Day, a shiny image from the French translation of Numenera, and a look at the horror genre of the Cypher System Rulebook!
Also: Happy Easter! May your eggs never hatch anything you don't expect, and may all your bunnies be real chocolate.
Product News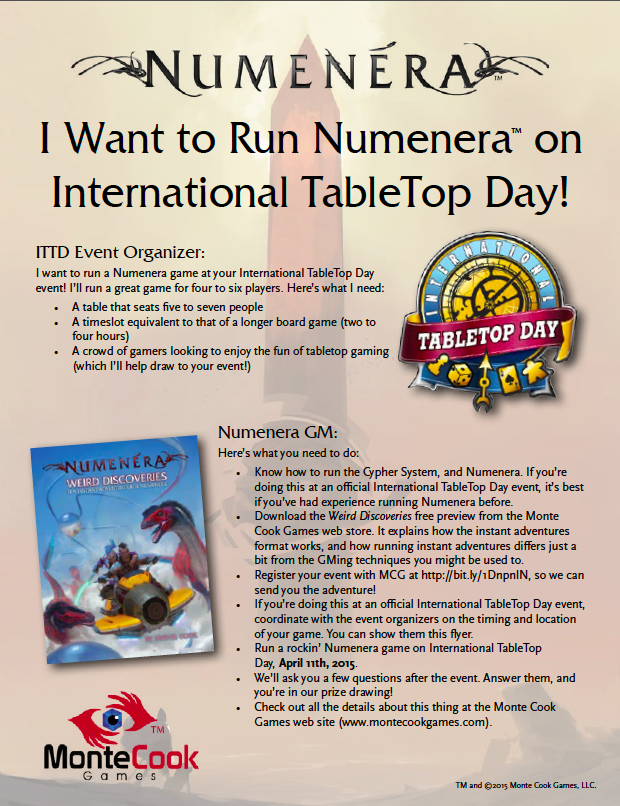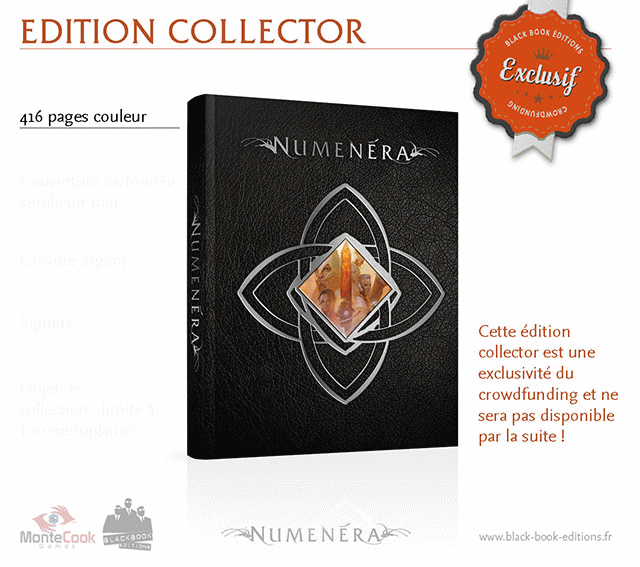 Other Exciting Things
Get Inspired
Behind the Scenes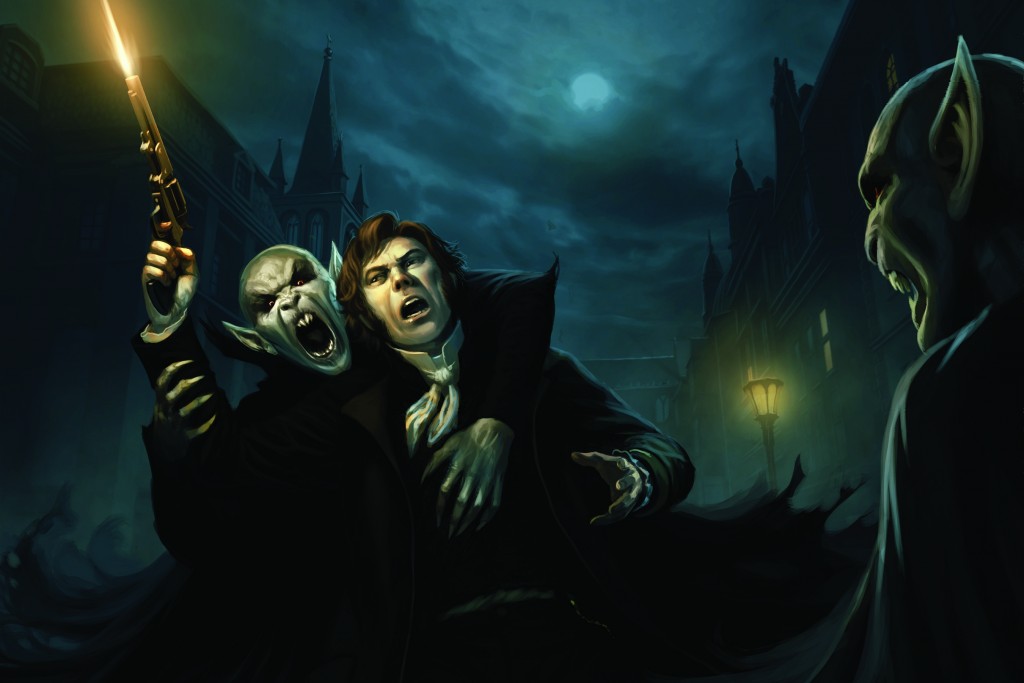 One of the cool things about the Cypher System Rulebook is that it will include ways to play Cypher games in a whole bunch of different genres. We are deep in the middle of a space game, for example, and last week, we started a brand-new horror game. Here are a few of the tips that Monte included in the book about running a good horror game.
Running a Horror Game
Running a good horror game is difficult. You've got to maintain mood and atmosphere at almost all times. Here are some tips:
Give the players some time to develop their characters before going right to the haunted house, the spooky cemetery, or mysterious ruin. The point here is to let them get attached to the characters, at least a little, so that when those characters are in jeopardy, they will be frightened.
Use music, lighting, and the environment of your play space to help create a mood. Don't hesitate to use candles or flashlights in a dark room rather than conventional lighting. Shake things up—if you normally play in the dining room when you play non-horror sessions, play in the basement for your horror game.
Unnerve your players as well as the characters. While you describe a scene in the game, glance occasionally out the window or toward the door, particularly if it's behind one or more players, as though you hear something strange. Make it seem like creepy things are going on, but be subtle. Make the players sense it without being fully aware of it.
 Startle your players as well as the characters. When the monster finally appears, shout at the top of your lungs! Turn out the lights suddenly. Do something shocking.
Horror needs to be brutal and ruthless, even if—or rather, especially if—other games you run are relatively "safe" for PCs. Kill characters. Maim characters.
Fear of the unknown is the greatest, most primal fear. It's the thing the PCs don't see that scares them the most. Take your time and allow them to hear the horrific creature approach before the encounter begins. Let them see its shadow before they see it. Let them react to the unknown threat before they can truly identify it.
~
Do you like us? Do you really like us? You can play an important role in helping is thrive and create more great games: Leave a review at DriveThru, Amazon, or with your local game store owner! Share these chronicles with other gamers you know. Invite those you love to sit around a table with you and delve deep into their imagination to create shared memories that will last a lifetime.
P.S. You rock.
Hey, look! Now you can subscribe to get these blog posts right in your inbox. Right down there, at the bottom of this post! Just enter your email and you'll never miss a post (we won't use your email for anything else, we promise). We've also added an easy way to share these posts on social media. You should see the buttons right at the bottom of this page!
Keep up with MCG! Follow Monte Cook Games, the Weird of Numenera, and The Strange RPG on Twitter; like Monte Cook Games, The Strange, or Numenera on Facebook, and subscribe to our MCG channel on YouTube. We also have a Pinterest account, which isn't news, per se, but it has lots of pretty pictures.
Also, don't forget: If you need us for anything or have questions, we're right here.