We return from far-flung corners of the galaxy to bring you news of the team from Star Wars Celebration, Your Best Game Ever, and some Kickstarters with MCG staff contributors!
You can get Cypher Chronicles, and other MCG news, delivered right to your inbox! Enter your email address and click the Subscribe button in the right-hand column, and you'll never miss a post. You can also suggest topics for Cypher Chronicles by emailing us at [email protected].
A short time ago, in a metropolis not so far away…
Star Wars Celebration is the huge, official Star Wars convention that takes place every two years, and this year it was in my own city of Chicago! Cast, crew, and other famous folks from the franchise were all in attendance, speaking on panels and revealing secrets of the past and future of Star Wars. Everywhere you went, cosplayers dropped jaws looking like they stepped out of the Mos Eisley Cantina.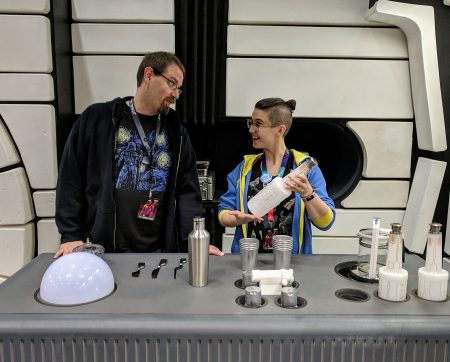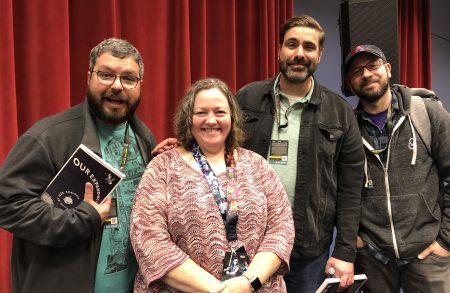 Charles, Tammie, and I watched the finale of the Arcana of the Ancients Kickstarter from downtown Chicago, looking out over the river and a city filled to the brim with droids, scavengers, and scruffy-looking nerfherders. The excitement around this 5E project honestly blew us away—we can't wait until this suite of new books is getting played at tables. (If you missed out, sign up here to receive a notification when we open BackerKit and you can still get in on the deals!)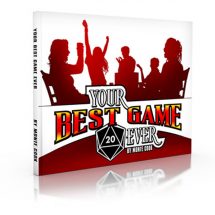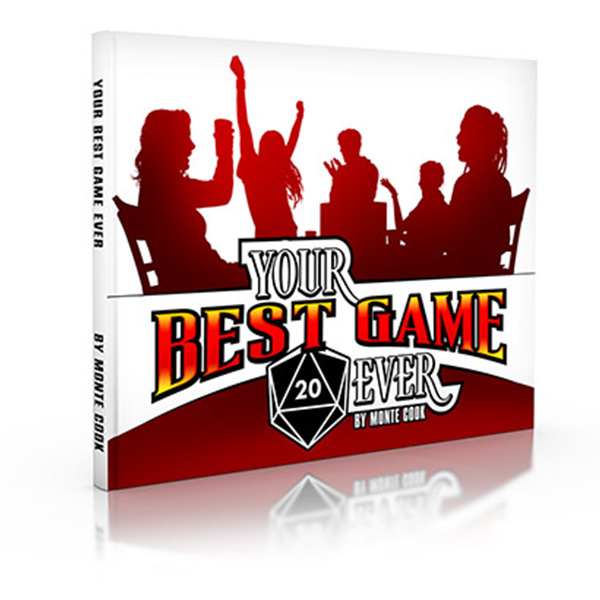 Coming to a Table Near You: Your Best Game Ever
Preorders are now live for Your Best Game Ever, our book of advice, tools, resources, comics, and even recipes all geared toward making your player or GM experience (and that of your co-players) consistently more amazing.
I had the chance to speak with Eric Campbell, consulting expert forYour Best Game Ever—and who you might know from the Geek & Sundry Cypher System show, Callisto 6—about the project, player and GM craft, and what it means to have a resource like this in our hobby. Check it out!
Come Game with Us: Origins and Gen Con GMs Needed!
We're recruiting GMs for both Origins Game Fair and Gen Con 2019. We'd love to have you run as many games as you feel comfortable with, and we offer some pretty good rewards if you run more than one official MCG game! Sign up here.


The Forbidden Library: Both Charles Ryan and Darcy Ross are among the many contributors to this really cool supplement and module for 5E by Alligator Alley Entertainment! Learn what wondrous tomes we might write about for your players to find in your mysterious libraries. The Kickstarter ends today!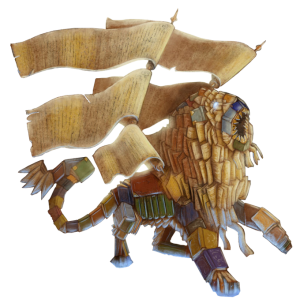 Critical Core is a "tabletop game that helps kids on the autism spectrum build confidence and social skills, one dragon at a time," by the wonderful folks at Game to Grow. With just 6 days left, Shanna Germain is co-designing an adventure for it and you won't want to miss out.
The Time Scouts Handbook is a great cause, a fun campaign, and a cool reward. As the Kickstarter states, "the Time Scouts program has been designed to encourage learning through creative exploration of your imagination." Get cool stuff and support creative education.
Polyhedral Dice from Legendary Pants: If you want a dramatic reveal for a roll of the dice, Legendary Pants is creating a set of matte black dice with UV-reactive ink—the number you roll won't "pop" until you hit it with a black light or a UV flashlight!