We hope you are all safe and healthy, and remain so during this stressful time. Monte and Darcy will be streaming a cozy #SplitTheParty hangout this evening on Twitch. Ptolus BackerKit is open—and there are Late Pledge options if you missed the Kickstarter. No Thank You, Evil! and the Numenera Starter Set are 50% off in the MCG Shop. MCG is taking a short break, as we all keep ourselves and our families safe and healthy, step back from the stresses of work, and generally unwind.
You can get Cypher Chronicles, and other MCG news, delivered right to your inbox! Enter your email address and click the Subscribe button in the right-hand column, and you'll never miss a post. You can also suggest topics for Cypher Chronicles by emailing us at [email protected].


Did You Miss Ptolus?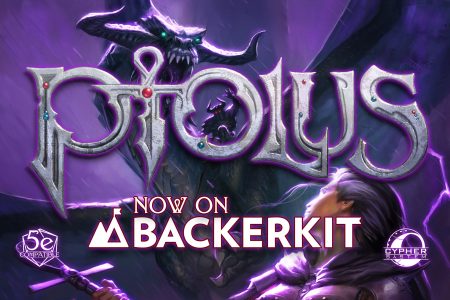 If you missed the Ptolus Kickstarter, or weren't certain at that time whether you could participate, we have great news: BackerKit is now open, and we're accepting late pledges. You can jump in and get the same incredible, exclusive deals we offered through the Kickstarter campaign.
And here's a bonus: Most of our backer levels include, for free, the original Ptolus for 3e in PDF, along with another two-dozen Ptolus-related PDF titles—a total of 2700 pages of content, valued at over $250! If you complete BackerKit by noon EDT on Tuesday, April 14th, you'll get those products extra extra early—by the end of next week. So if you're stuck at home and looking for some great reading and gaming material, this is an awesome deal. (Can't make it happen by Tuesday? No problem—you'll still get these rewards, just not until BackerKit closes in May.)
#SplitTheParty Stream Tonight
Tonight at 6pm PDT, Monte and Darcy will hop on Twitch for a cozy, casual hangout with fans and friends.
We're calling it #SplitTheParty (thanks go to Shanna for the great name). We'll take your questions, tell stories, share inspirations, and have a gentle, friendly close to the week. We'd love to see you there!
There might be blanket forts . . .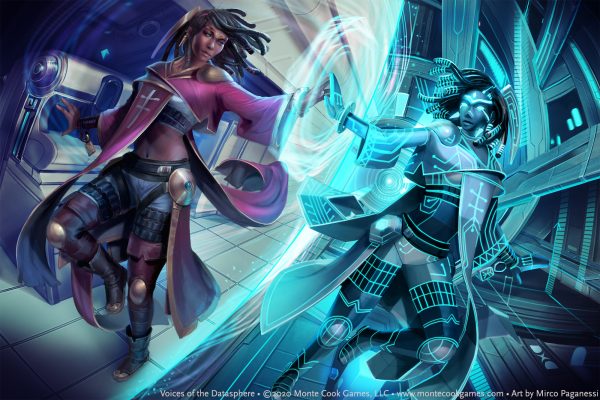 Speaking of Stuck at Home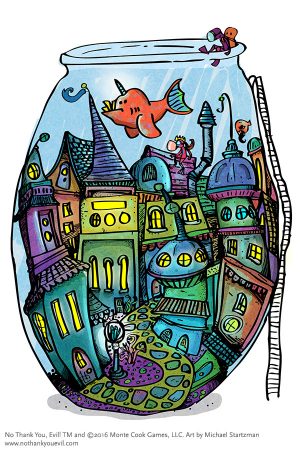 We have a few special offers for the homebound gamer:
See You in a Couple of Weeks!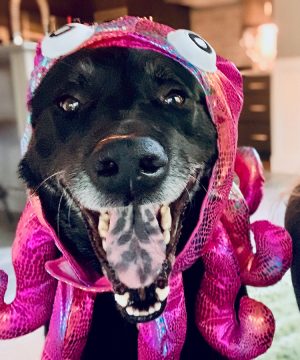 MCG is humming along nicely, but our operations are affected by slowdowns and shutdowns at the print and production vendors that physically make our products, and the hobby games distribution network that sells them. So, rather than work too far ahead, we're all taking a little extra vacation time. MCG will be closed for the next two weeks, as we all keep ourselves and our families safe and healthy, step back from the stresses of work, and generally unwind. There will be no Cypher Chronicles for the next two weeks, we won't be at our desks to respond to email or other inquiries, and don't expect to hear much from us in social media or elsewhere.
There are two exceptions: As mentioned above, we'll fulfill the Ptolus 3e PDFs next week. And the MCG Shop is open, and we'll be shipping orders (including Kickstarter rewards) as usual. But other than that, we're on break.
See you in a couple of weeks!