You can get Cypher Chronicles, and other MCG news, delivered right to your inbox! Enter your email address and click the Subscribe button in the right-hand column, and you'll never miss a post. You can also suggest topics for Cypher Chronicles by emailing us at cychron@montecookgames.com.

Going to Gen Con?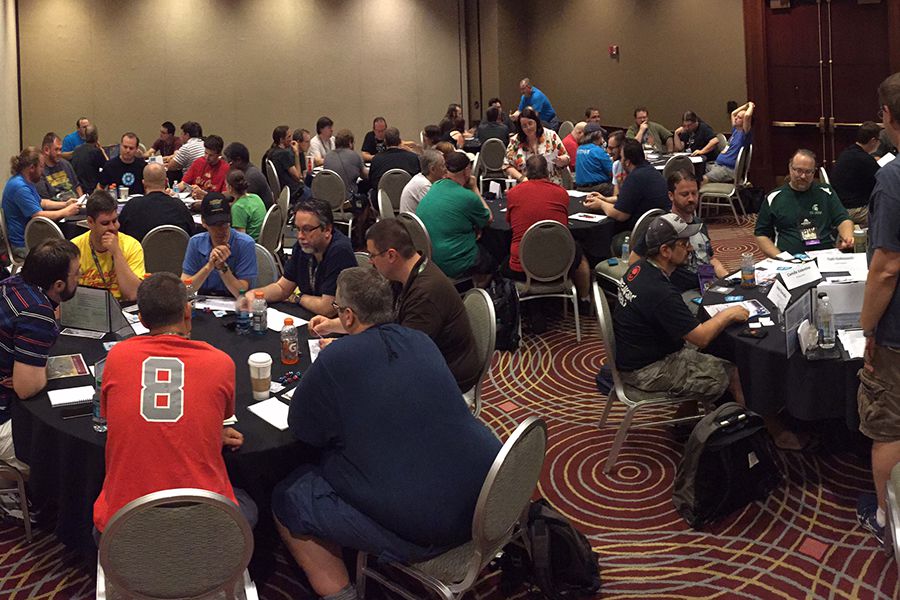 It's the best four days in gaming, and it's getting closer by the day! We're scheduling a load of great games, and we'd love to have you take part. We're looking for GMs to run and demo as many MCG games as you feel comfortable with, and we offer some pretty good rewards if you run more than one official MCG game. Let us know you are interested by completing our survey (scroll to the bottom of that post), and we'll be in touch with you soon!
Campaign Guidance Direct from Monte to Your Game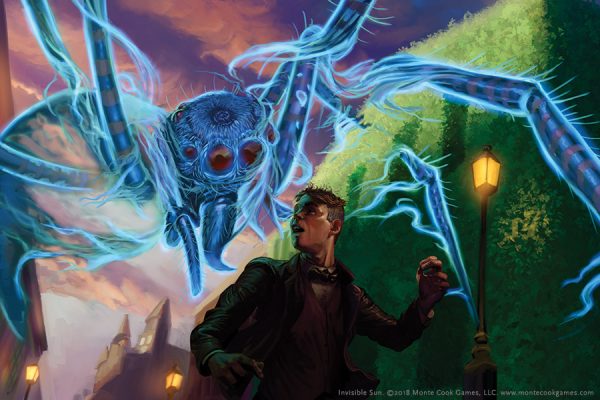 What if you could get cool campaign ideas and content straight from Monte, tailored to your campaign? Including physical props and even items sent directly to your players? That's exactly what you'll get with the Directed Campaign for Invisible Sun—an offering as innovative and unique as Invisible Sun itself. The campaign runs for twelve months (you decide when to start it), and each month you get content, ideas, props and handouts, and other items that will keep your players busy and intrigued. Every few months, you tell us how your game is going and what your players have done, and your future content is tailored to your responses. On top of that, you get several physical mailings of props and items you can use in your game. And your players even get mailings too! (Pro tip: Don't tell your players about this. Imagine their reaction when they find a letter in their mailbox addressed to their character, from a person or organization in your campaign!)
You can sign up for the Directed Campaign now. If you haven't preordered Invisible Sun, don't miss it—the game is selling out, and it doesn't look like there will be many copies available when it comes out!
What's This?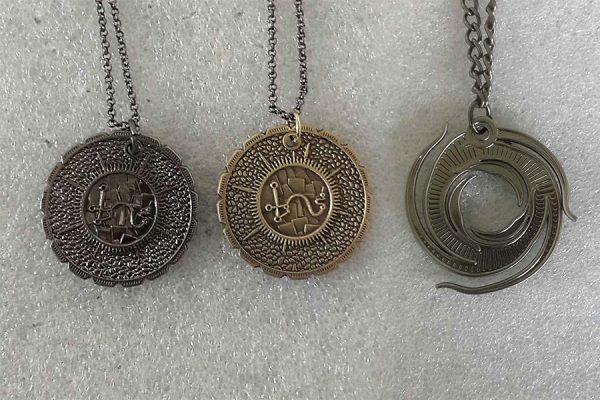 Invisible Sun is on the move! Check out the latest Kickstarter update, posted just today, for details!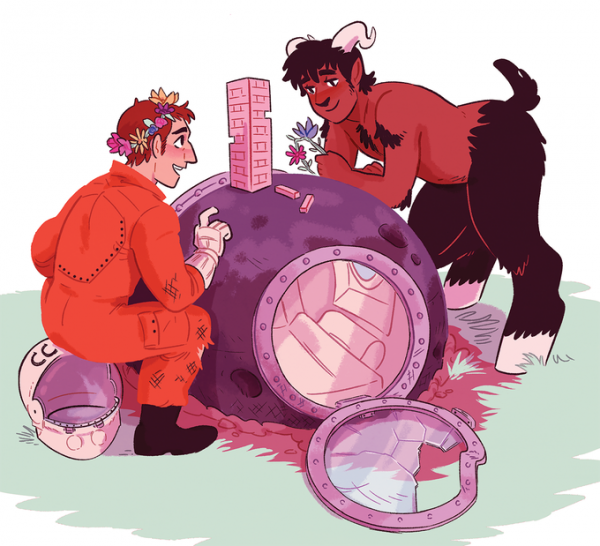 Several of us at MCG are big fans of the works of Alex Roberts and Jess Fink. So we're naturally very excited about Star Crossed, The Two-Player Game of Forbidden Love. It's a game about really, really wanting to when you really, really can't—driven by a Dread-like mechanic that constantly increases the tension.


The city has gone to hell, the citizens are turning to devils in the street and the demon has the throne, its apocalypse now in The City of Otranto! https://t.co/d3vDFer98P #numenera #tabletop #rpg #SupportSmallerStreamers @MonteCookGames pic.twitter.com/oq7rPEgyJO
— The RPG Lab (@therpglab) April 18, 2018
The team was successfully able to save Whizbang and had a blast at the bowling ball with princess Strike. #NoThankYouEvil @MonteCookGames pic.twitter.com/Us6DLqSSOF
— Ken Davidson (@KDavidson925) April 16, 2018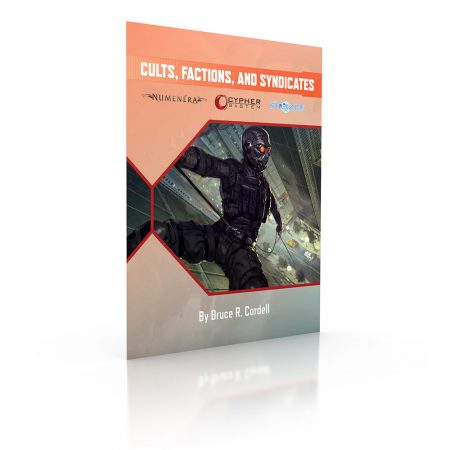 Regardless of your campaign—whether it's a game of Numenera, The Strange, Cypher System, or a setting of your own—your players are liable to cross paths with groups or organizations with goals that are aligned or opposed to theirs. Cults, Factions, and Syndicates details four organizations easily incorporated into almost any Cypher System campaign, including Numenera and The Strange. Each organization's philosophies, goals, structure, and benefits are covered, along with mottoes, NPCs, and other useful information. Are they allies? Threats? Employers? That depends on your campaign and how you choose to use them. Regardless, Cults, Factions, and Syndicates is a nifty, inexpensive way to bring any of four detailed, multifaceted groups, sprung from the fertile imagination of MCG's Bruce Cordell, into your game.