New creatures to invigorate your Ninth World adventures, a free Grimmerspace sci-fi horror adventure, a giveaway contest for a deluxe copy of Your Best Game Ever, and an in memoriam tribute to a major influencer for Numenera.
You can get Cypher Chronicles, and other MCG news, delivered right to your inbox! Enter your email address and click the Subscribe button in the right-hand column, and you'll never miss a post. You can also suggest topics for Cypher Chronicles by emailing us at [email protected].
Ninth World Bestiary 3
What has shaggy green and brown fur, very long arms, and a wide nasal crest that sweeps upward into multiple ridged and fluted horns? If you said a norcrown, you're correct! And it is only one of over 150 amazing creatures you'll find in the new Ninth World Bestiary 3, to preorder now!
In addition to fantastic creatures, the Ninth World Bestiary 3 includes encounter tables featuring creatures from the Ninth World Bestiary, Ninth World Bestiary 2, and Numenera Discovery and Numenera Destiny corebooks. But that's not all! It also comes with a double-sided poster map featuring a creature comparison diagram on one side and the stunning cover art on the other. Is is a beautiful, interesting, and very useful book.
The PDF of Ninth World Bestiary 3 was delivered to Kickstarter backers this week, and the redemption message for the print version will be sent to backers the week of April 29th.
Abattoir 8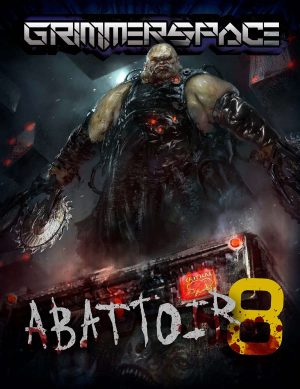 MCG's Shanna Germain is contributing to Grimmerspace, a forthcoming Starfinder-compatible setting of sci-fi horror. Right now, you can get a free look at the Grimmerspace world with Abattoir 8, a hefty, 90-page adventure that strands the PCs on agricultural space station that has mysteriously gone dark. But hurry…the adventure is only free until the end of the Kickstarter!
Your Best Game Ever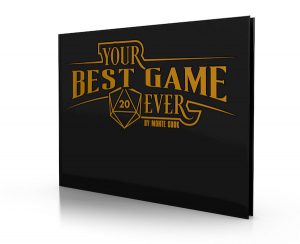 Enter to win a deluxe copy of Your Best Game Ever in a limited leather-bound edition! We want every gamer and every GM to know how to make the most of every adventure, every session, and every campaign, and we want to reward you for helping us spread the word.
In Memoriam Tribute: Gene Wolfe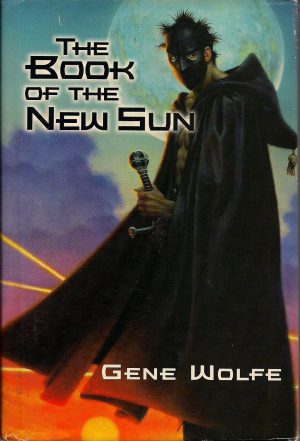 If you have a copy of the original Numenera corebook (the one with the orange cover), you'll find on page 5 a tribute written by Monte to Gene Wolfe. Here is an excerpt: "In The Book of the New Sun, Wolfe accomplishes with astonishing literary depth a work that at first seems to be a fantasy set in the past, but eventually we learn that it is, in fact, a science fiction story set in the far, far future. It is brilliant and well written, as full of creative ideas as anything I've ever read. You should read it, too."
Mr. Wolfe passed away on April 14, 2019. An inventor, polio survivor, Korean War veteran, industrial engineer, novelist, and so much more. Iadace, Mr. Wolfe.