You can get Cypher Chronicles, and other MCG news, delivered right to your inbox! Enter your email address and click the Subscribe button in the right-hand column, and you'll never miss a post. You can also suggest topics for Cypher Chronicles by emailing us at [email protected].

Greetings, vislae of noted import. It's Darcy with the Cypher Chronicles this week, and I have a confession…I'm in love with a puppet.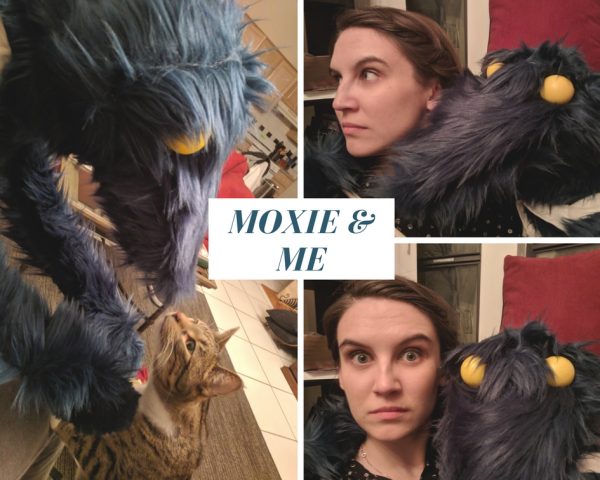 Our love is like the Black Cube–unfathomable, of infinite depth and incomprehensible logic, and very hard to crack (as my character the Cicatrix might learn in tonight's episode of The Raven Wants What You Have: Into the Rage; but that would be telling…)
Last week I aired the finale of A Woman With Hollow Eyes, the Invisible Sun narrative I've been GMing on the One Shot Network. For the momentous event, I hired a puppeteer to craft and perform a bartender muppet named Moxie, who we came up with in our First Session! It was a delight, and the puppeteer, Fletcher Pierson, and I talked a lot about how puppetry mirrors the creepy themes of control and dominance that Goetics have over their summons.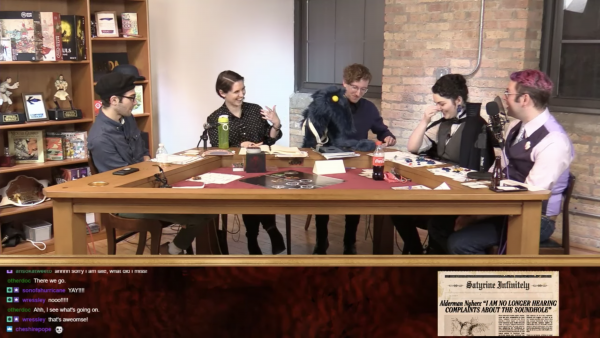 However, dear reader, there is another that threatens to steal my heart: The Black Cube itself. Our Invisible Sun Kickstarter Update has an unboxing video and more–I can't wait until those books are in my grubby hands. I'm so excited to see how these tools–especially the Guiding Hand, the GM notebook–will make GMing SO MUCH EASIER in the future.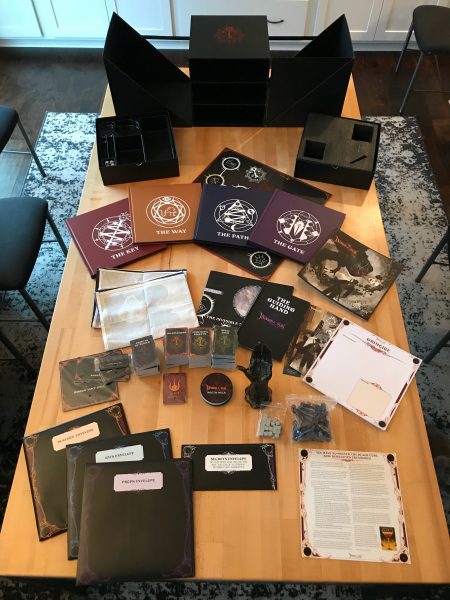 If you haven't preordered Invisible Sun, don't miss it—the game is selling out, and it doesn't look like there will be many copies available when it comes out! And if you'd like guidance on your Invisible Sun narrative, come be a part of a community of GMs getting material and other surprises from Monte by signing up for the Directed Campaign.

Numenera Discovery & Destiny Preorders
There is a LOT to love about what's coming in Numenera Discovery and Numenera Destiny: new character options, crafting rules, player intrusions, new adventures and art, and more. Monte, Sean, and Bruce unveiled some details recently in a Behind the Scenes of Numenera Discovery and Destiny video.
Preorder Numenera Discovery, Numenera Destiny, the Numenera Corebook Slipcase Set, or the Numenera Player's Guide in print, and get the PDF for free and ahead of the print product so you can start getting cozy in the Ninth World community of your choice even earlier.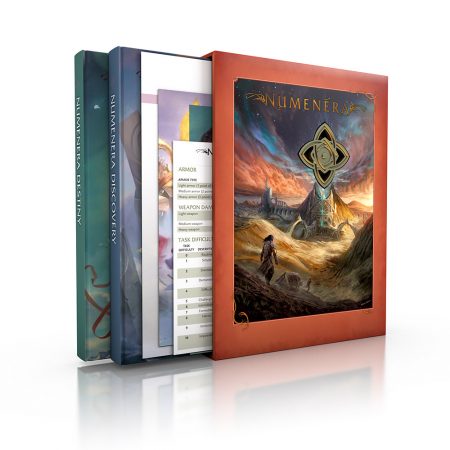 Numenera Saturday & The Owl of Lysia Finale Sunday!
It's an action-packed week on MCG's Twitch channel!
On Saturday at 5 p.m. PDT, Charles is running a game of Numenera for International Tabletop Day, streaming with our Kansas City crew! Come celebrate the Ninth World with us.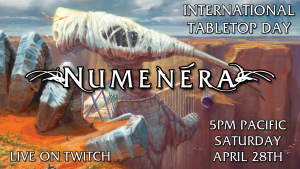 On Sunday, GM Marsie Vellan (who we just interviewed about her streaming tips!) is running the finale of The Owl of Lysia with its high-seas mischievous adventuring crew in her rich, homebrew setting of Gallyca.
Catch up on past episodes on YouTube, then tune in live on Twitch for the finale! And don't forget to subscribe on YouTube and follow us on Twitch while you're there–we're always putting out innovative new content you won't want to miss.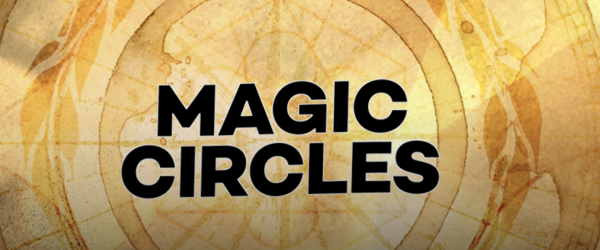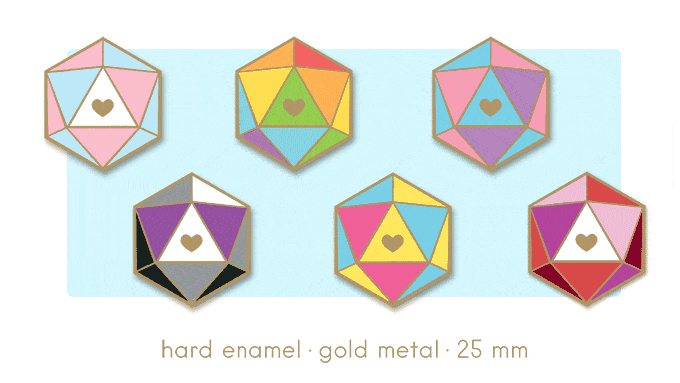 Shanna: "These Pride Dice Pins are beautiful and a great way to let people know your gaming table is a safe space for everyone."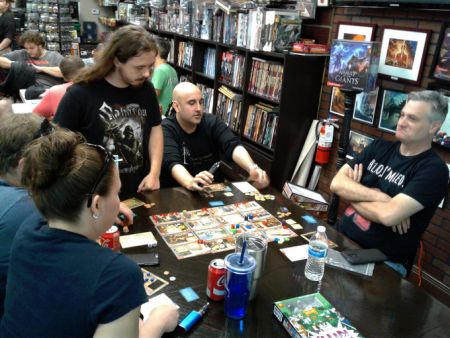 Tammie: "Be a founding member of The Adventure Game Society & Tabletop Game Cafe! The Adventure Game Store & Dragon's Lair is holding a Kickstarter right now (which has already funded) to expand their store into something new. They have ambitious goals–like hosting mini-conventions and running a studio for live streaming–and we're very excited to see it all come together for them."


Enjoyed some amazing family role playing time thanks to No Thank You Evil from @MonteCookGames one of the best RPG experiences of my life. pic.twitter.com/zGmoFnvFCw

— Fr. Benjamin Gildas (@benjaminwallis) April 19, 2018
What #DnD Players Can Learn From #Numenera by @MonteCookGames https://t.co/AE8Z1koem7 @JoinTeamAlpha #StarterKit pic.twitter.com/TPKhXW5RAd

— Geek & Sundry (@GeekandSundry) April 19, 2018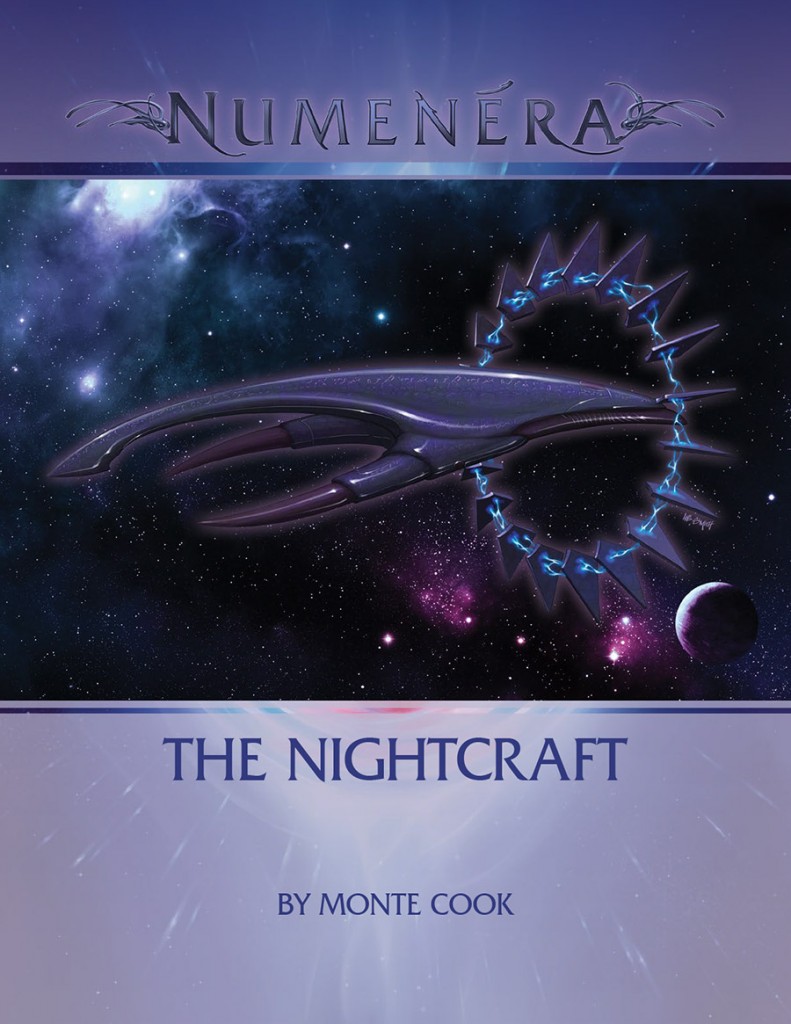 Venture out from the Ninth World in style: take a look at The Nightcraft! This glimmer brings to life a space vehicle for your Numenera players to discover and explore. The Nightcraft is ideally suited to serve as a vessel and base of operations for midnight pilgrims. This supplement focuses on that vessel, giving you more details on its design and contents, new maps and illustrations, and ideas for using the Nightcraft in your campaign.
My favorite part are the two sets of maps: one for you with the details of each room, and one for your players with mysterious runes written on it. The player-facing map is perfect as a handout to annotate and scribble on. It becomes an artifact to have at the table to enjoy your home-among-the-stars all the more. The Nightcraft itself is discussed in Into the Night, but one is not required for the other.