Iadace and welcome to this week's edition of The Cypher Chronicles! We are at the company Summit and we're meeting right now, so we're gonna' give you something a little different this week!
Here's what we've been talking about this week:
We made some outtakes. By accident. While we were trying to actually shoot a video.
We received the printer's proof of the Deluxe Numenera Boxed Set! Backer's boxes will ship from the factory soon–keep an eye out for the backer update!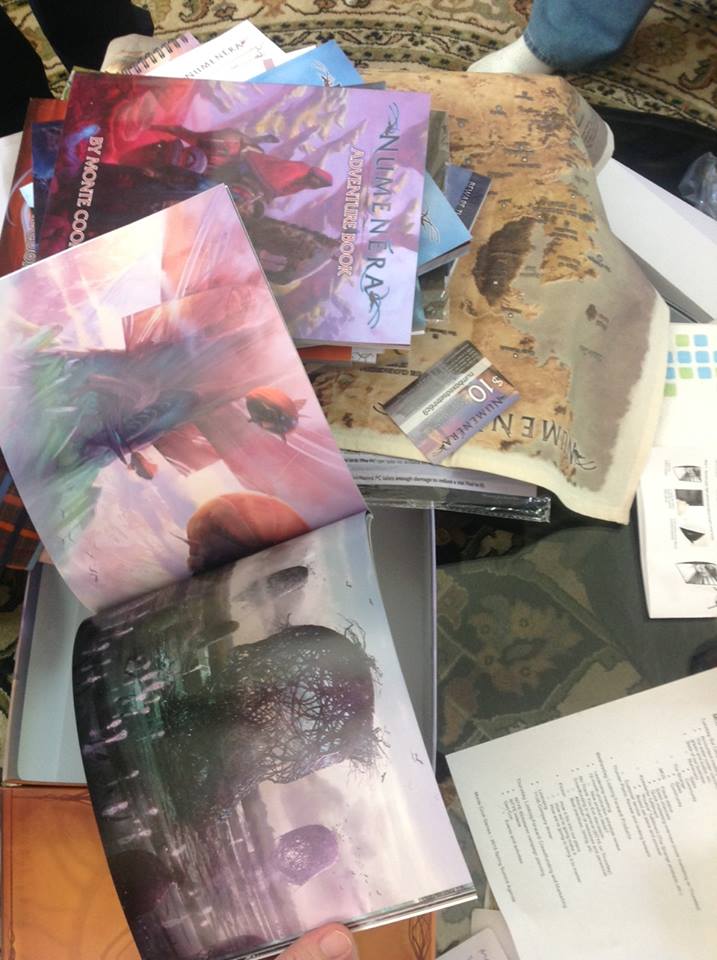 We playtested the upcoming Gen Con Numenera adventure, using the GM intrusion deck, new dice, and playmat from the printer's proof of the Deluxe Numenera Boxed Set!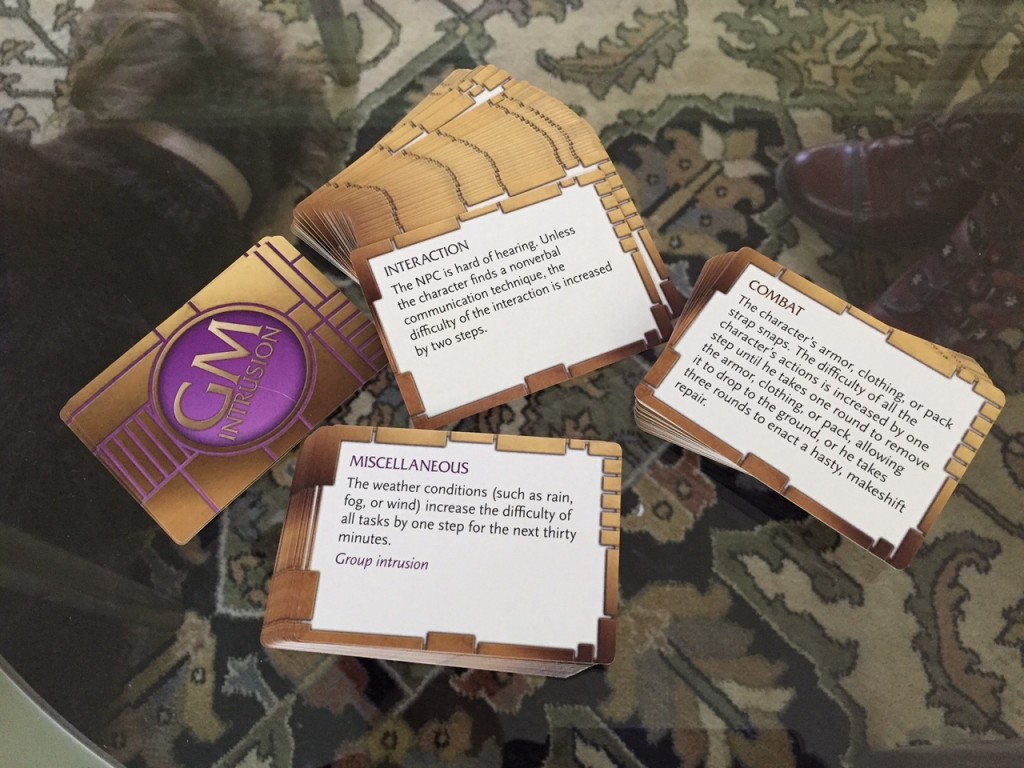 We brainstormed Numenera and The Strange novel ideas.
We organized our Gen Con plan! We'll have an awesome booth this year, with demos for Numenera, The Strange, The Cypher System, and No Thank You, Evil! We'll be having our MGC seminar on Thursday, 3-5 pm (where we'll be showing the Numenera: The Strand movie!) and Instant Adventures with Monte Cook on Sat. 1-3 pm. You can register for them on May 17th.
We talked about shipping and customer service and got to see Tammie's awesome workspace!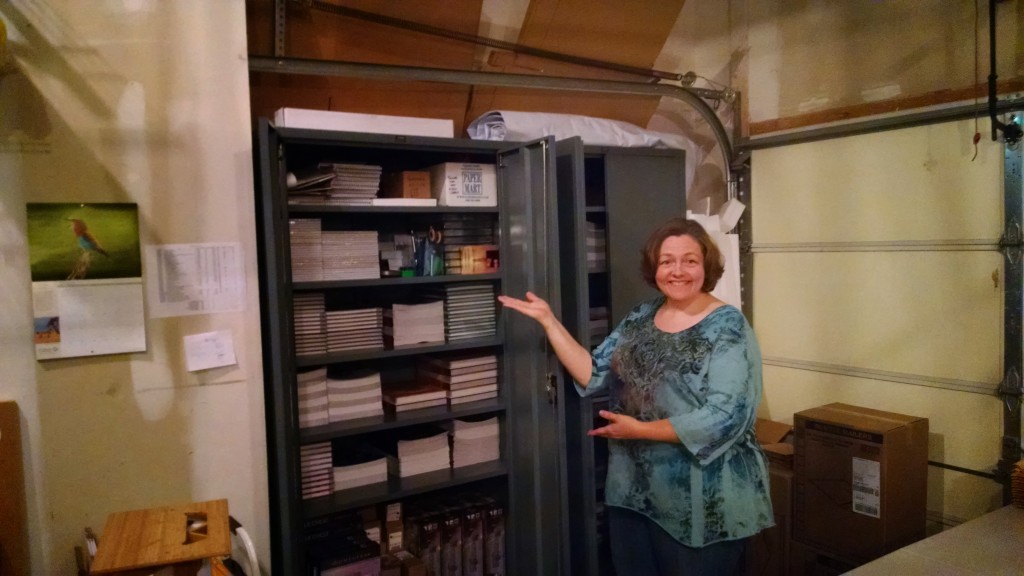 We planned our new Cypher System underwear! Your choice of GM Intrusion, Minor Effect, and Major Effect. (Kidding. Maybe).
We brainstormed a whole bunch of new, exciting stuff for the rest of this year! Keep an eye out for reveals.
~
Do you like us? Do you really like us? You can play an important role in helping is thrive and create more great games: Leave a review at DriveThru, Amazon, or with your local game store owner! Share these chronicles with other gamers you know. Invite those you love to sit around a table with you and delve deep into their imagination to create shared memories that will last a lifetime.
P.S. You rock.
Hey, look! Now you can subscribe to get these blog posts right in your inbox. Right down there, at the bottom of this post! Just enter your email and you'll never miss a post (we won't use your email for anything else, we promise). We've also added an easy way to share these posts on social media. You should see the buttons right at the bottom of this page!
Keep up with MCG! Follow Monte Cook Games, the Weird of Numenera, and The Strange RPG on Twitter; like Monte Cook Games, The Strange, or Numenera on Facebook, and subscribe to our MCG channel on YouTube. We also have a Pinterest account, which isn't news, per se, but it has lots of pretty pictures.
Also, don't forget: If you need us for anything or have questions, we're right here.