Iadace, and welcome to Cypher Chronicles! We've been re-organizing our warehouse this week, so today's CyChron will be short, but sweet, and when we're all done with the warehouse re-org, we'll share photos and a little write-up so you can see our cool new arrangement.
MCG News
Welcome to the Cretaceous. Our ancestors won't climb down from the trees for another 66 million years, but here we are now. Time travel seemed like a good idea. Exploring the ancient world. Building. Creating an entire society here in the jungles of our primordial Earth. Until those SATI guys messed it all up. Rawr! Predation, which is little sci-fi, a little post-apocalypse, and a whole lot of dinosaurs, is available for pre-order through the MCG Shop now!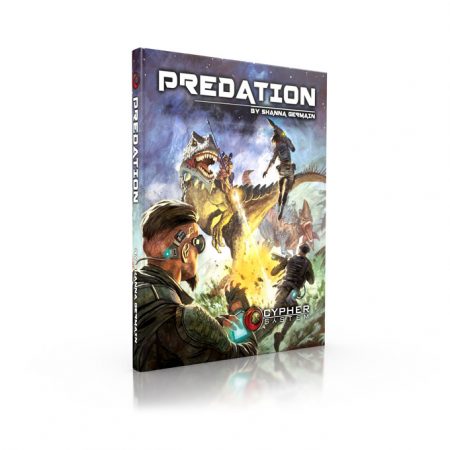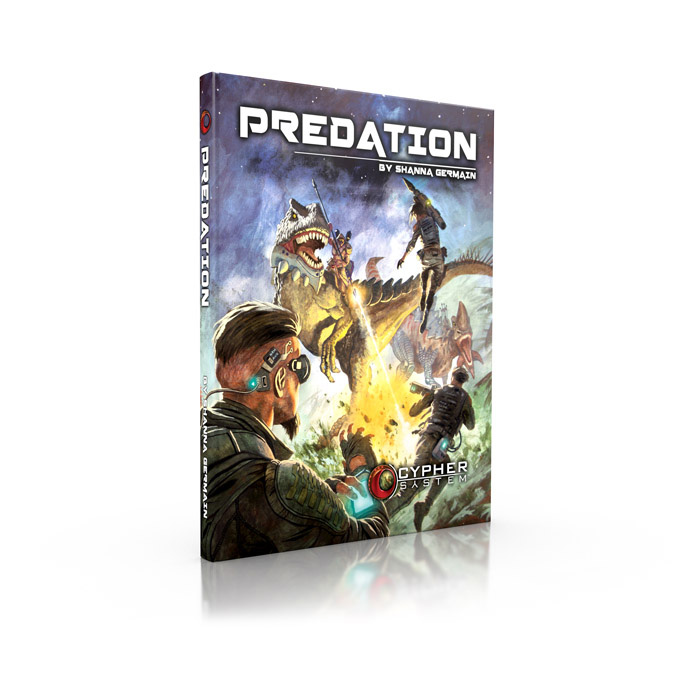 BackerKit for A Strange Box closed this week. The project is looking amazing, and is set for on-time delivery…huzzah!

The available PDF rewards have been shared with backers. Those rewards are The Strange corebook PDF, The Strange Player's Guide PDF, The Strange Bestiary PDF, Encyclopedia of Impossible Things PDF, Worlds Numberless and Strange PDF, In Translation: The Strange Character Options PDF, The Dark Spiral PDF, Strange Revelations PDF, Alternate Origins PDF, Swordbreakers PDF, The Hum PDF, Mastodon PDF, Cults, Factions, and Syndicates PDF, Eschatology Code PDF, Extreme Cyphers PDF, Gods Beyond PDF, The Estate Dossiers PDF, Ohunkakan: The Living Myths PDF, Impossible Vehicles PDF, When Worlds Collide PDF, The Strange GM Screen PDF, Tales from The Strange PDF, The Paradox Room PDF, The Strange XP Deck PDF, The Strange Creature Deck PDF, The Strange Cypher Deck PDF, and The Strange Character Sheets PDF.
The next products to fulfill from this Kickstarter will be the currently available physical products, which are The Dark Spiral, Strange Revelations, In Translation: The Strange Character Options, The Strange Bestiary, Encyclopedia of Impossible Things, Worlds Numberless and Strange, The Strange corebook, The Strange Player's Guide, and Myth of the Maker deluxe hardcover edition. This fulfillment will start the week of May 15th (not necessarily the day of May 15th).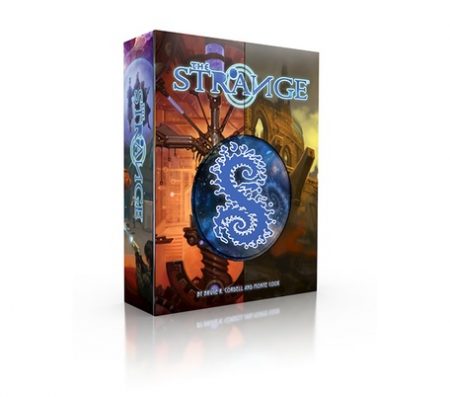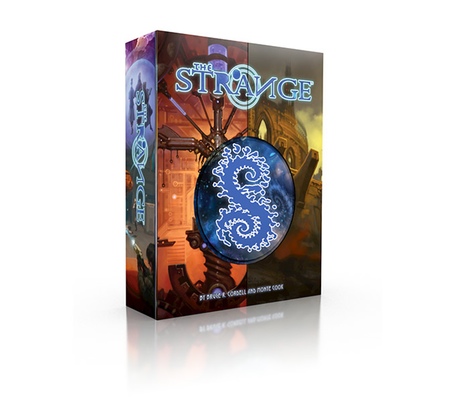 Speaking of the Strange, have you read Bruce's article, A Strange Answer to Fermi's Paradox, where he shares his Strange hypothesis?
Don't miss our DELUXE HARDCOVER BUNDLE sale, featuring Myth of the Maker and The Poison Eater, both in premium hardcover, at a fantastic 20% off. That's over 600 pages of exciting Numenera and The Strange fiction. This offer ends Tuesday, May 17th.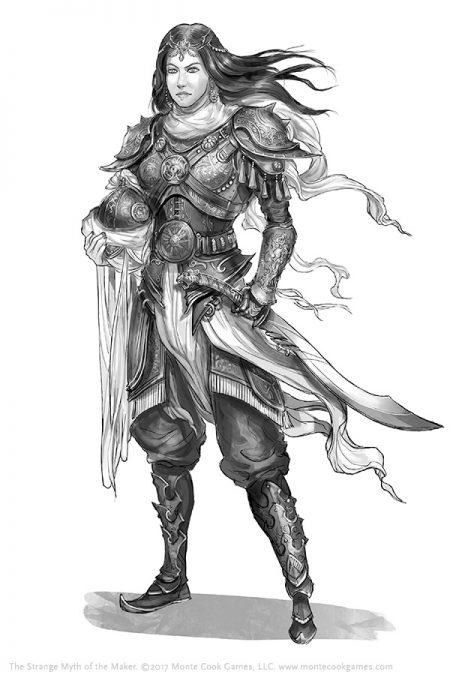 The number of folks enjoying and broadcasting games of The Strange makes our hearts happy! Check out these two:
Get Inspired
Recommendations
Inspire Us
If you have something you'd like to see published in Cypher Chronicles next week, share it with us! Send your recommendations to [email protected] (submitting a recommendation does not guarantee publication). And if you have an ongoing streaming game of Numenera, The Strange, or the Cypher System, let us know!
Share
You can play an important role in helping us thrive and create more great games: Leave a review at DriveThruRPG, Amazon, or with your local game store. Share these chronicles with other gamers you know (the social media buttons are at the bottom of this post).
Subscribe
You can subscribe to get these blog posts right in your inbox. Right down there, at the bottom of this post! Just enter your email, and you'll never miss a post (we won't use your email for anything else, we promise).
Keep up with MCG! Follow Monte Cook Games, the Weird of Numenera, and The Strange RPG on Twitter, like Monte Cook Games on Facebook, and subscribe to our MCG channel on YouTube. We also have a Pinterest account, which isn't news, per se, but it has lots of pretty pictures.