In this issue of Cypher Chronicles, we bring you an announcement of masks themed with MCG art in our Redbubble store, a look at our hot-off-the-presses advanced copy of Voices of the Datasphere (bask in its beauty, and prepare to dive into a whole new facet of the Ninth World!), an update on our supply chain (including updates on production of The Threshold and Beneath the Monolith!), inspiration for your Cypher games, and we reminisce about the Company of the Black Lantern. All this and more!
You can get Cypher Chronicles, and other MCG news, delivered right to your inbox! Enter your email address and click the Subscribe button in the right-hand column, and you'll never miss a post. You can also suggest topics for Cypher Chronicles by emailing us at [email protected].


Stop the presses and pick up some masks—we've got a last-minute update to bring you: Bear Weiter has brought our gorgeous art designs to masks you can get from our store on Redbubble!
Further, 100% of MCG's profit's from every Redbubble sale in May will be donated to the charity Direct Relief, which "works in the U.S. and internationally to equip doctors and nurses with life-saving medical resources to care for the world's most vulnerable people."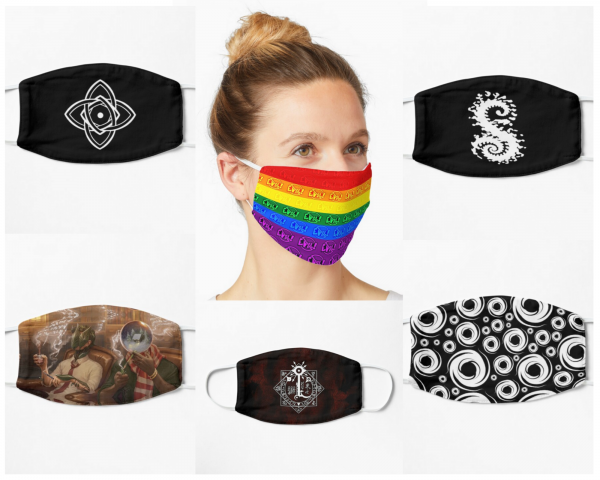 Voices of the Datasphere—Coming Through Loud and Clear!
Look at it. Looooooook aaaaat iiiiiiiit!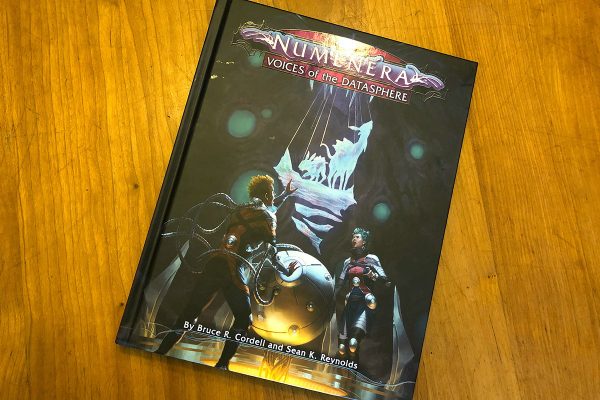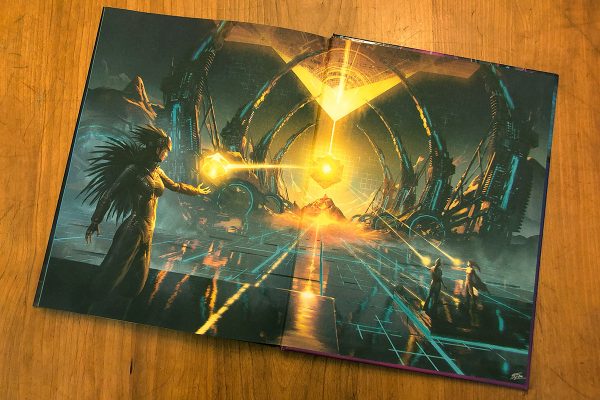 That is the stunningly beautiful (thanks, Bear!) new book for Numenera, Voices of the Datasphere. This title went to press just a week or two before our print vendor shut down for COVID-19 precautions. They were given the green light recently to resume operations, and we just received our first-off-the-presses copies yesterday. We expect the primary shipment to reach our US warehouse next week. We'll fulfill to Kickstarter backers and then to preorder customers as quickly as we can. (Overseas customers: We may see some COVID-related impacts on international freight, and that might mean delays in getting products to you. We're doing everything we reasonably can to minimize delays, and we appreciate your patience in this unprecedented situation.)
Voices of the Datasphere is on preorder now. Street date won't be until mid-June, so preorder now to get yours extra early!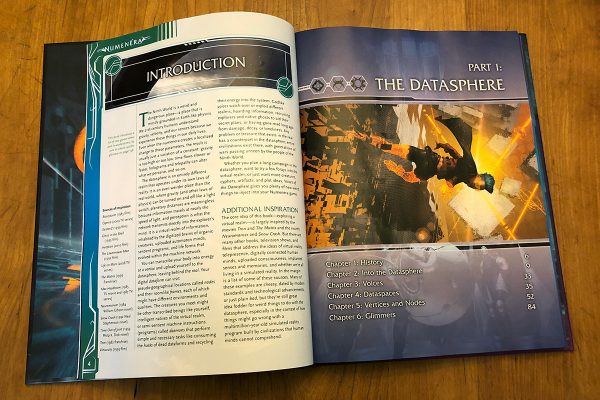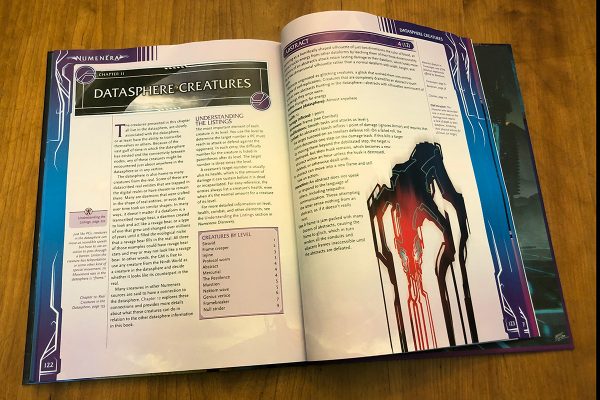 What's Next?
With our supply chain up and running (hopefully for good!), additional titles that have been on hold are now moving into production. Next up are Beneath the Monolith, which brings the Ninth World to the 5th Edition of a certain popular fantasy RPG, and The Threshold for Invisible Sun. Both are in production now, and will have street dates in July, with fulfillment to Kickstarter backers and preorder customers well ahead of that.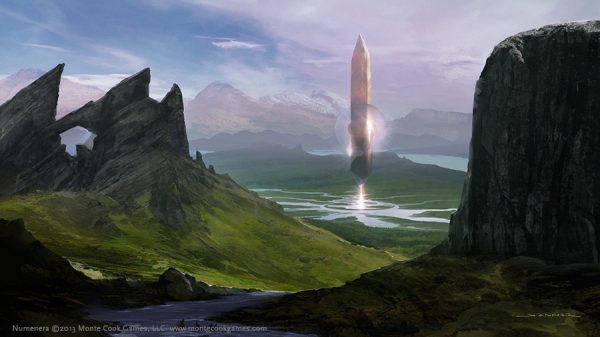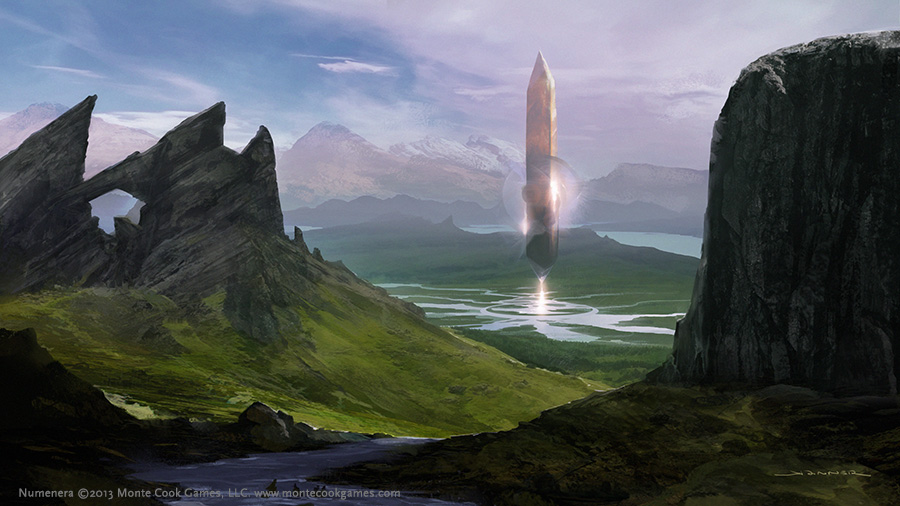 Did You Catch Monte and Friends?
Monte, Sean, and Bruce met with Andy Collins and Jesse Decker, two other members of their old gaming group, to reminisce about their time in the Company of the Black Lantern. This long-running gaming group in Monte's Ptolus campaign had fantastic chemistry, and it really shines again in this stream. If you missed it live, you can still catch the recording (Part 1 and Part 2)—it's a fantastic return to a campaign filled with incredible twists and turns, high drama, and loads and loads of fun!


Animals need oxygen for life, right? Some are well adapted to low-oxygen environments, but it's practically a law of nature that every multi-cellular organism on earth has some dependency on oxygen. Or is it? Scientists have identified a salmon parasite that doesn't need oxygen at all, and it has profound implications for our understanding of life on Earth—and elsewhere!


The UK Indie Roleplaying League is running a charity bundle to support the NHS! Pigsmoke and Lovecraftesque are both excellent games recommended by Darcy.
Goodman Games is doing a Kickstarter for a Dungeon Crawl Classics version of Fred Saberhagen's Empires of the East trilogy. Sean says: "Sorta like Numenera, EOTE is a fantasy setting set long after the fall of a technological society, and mixes fantasy with some science elements. EOTE was also listed in the original AD&D Dungeon Master's Guide Appendix N: Inspirational and Educational Reading, so it was an influence of Gary Gygax as well!"