Iadace and thanks for checking out this week's edition of the Cypher Chronicles! It turns out not much is happening this week at MCG… Bwa ha hahahah! Yeah, no.
SO MUCH IS GOING ON this week that it's difficult to know where to start. But let's give it a shot, shall we?
Product News
The Cypher System Rulebook — all the rules you need to create a campaign of horror, high fantasy, espionage, superheroes, and more — is up for preorder!  If you do, we will throw in a free PDF for any print orders prior to June 26. (You can also preorder the Cypher System Rulebook at DriveThruRPG.) With the Cypher System Rulebook, running any of those is as easy as running or playing The Strange or Numenera. Take the Cypher System to the limits of your imagination with this hefty rulebook.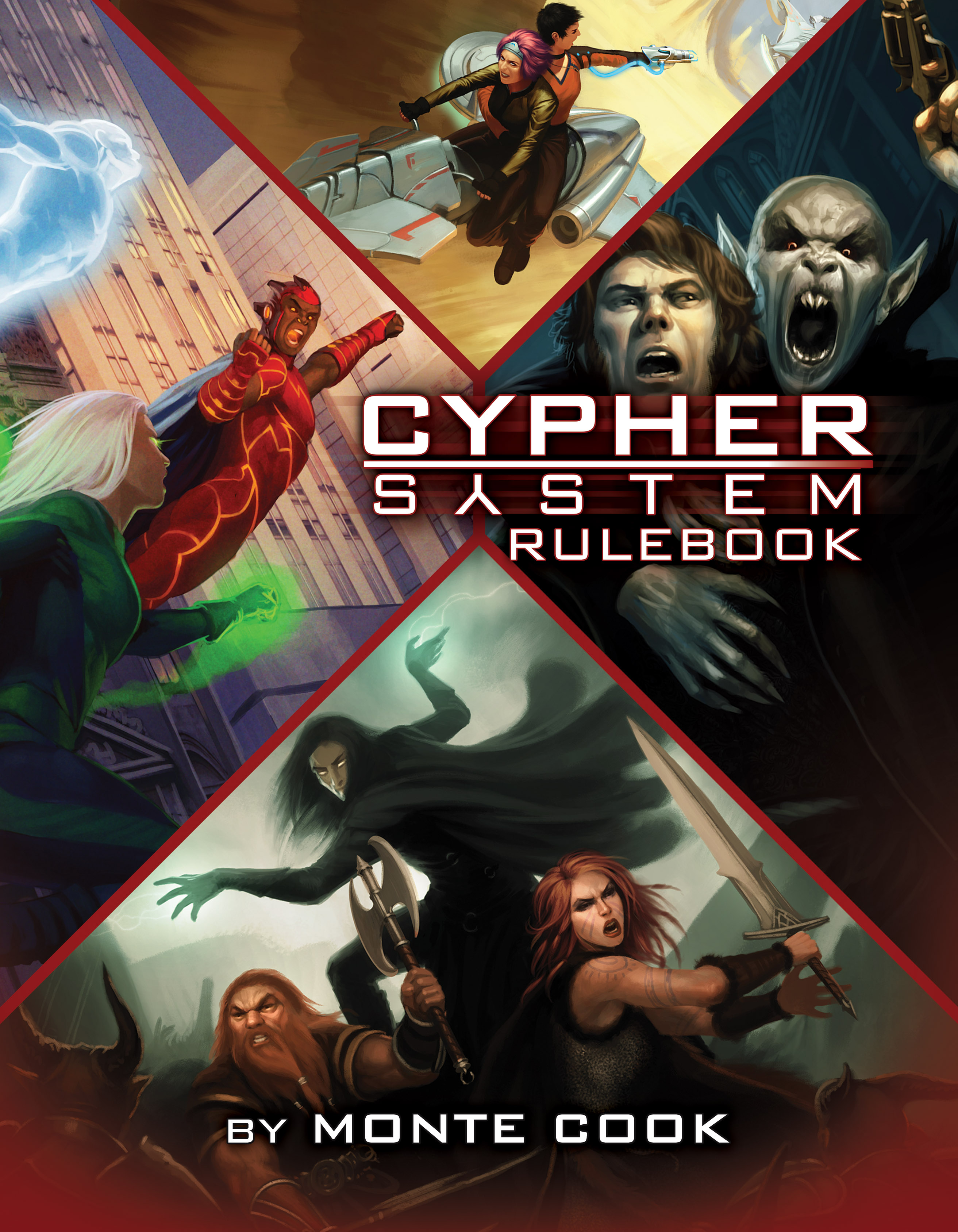 We're working hard on game for creative kids to play with their families called No Thank You, Evil! The playtest reports keep rolling in, which are not only informative, but also come with amazingly wonderful photos!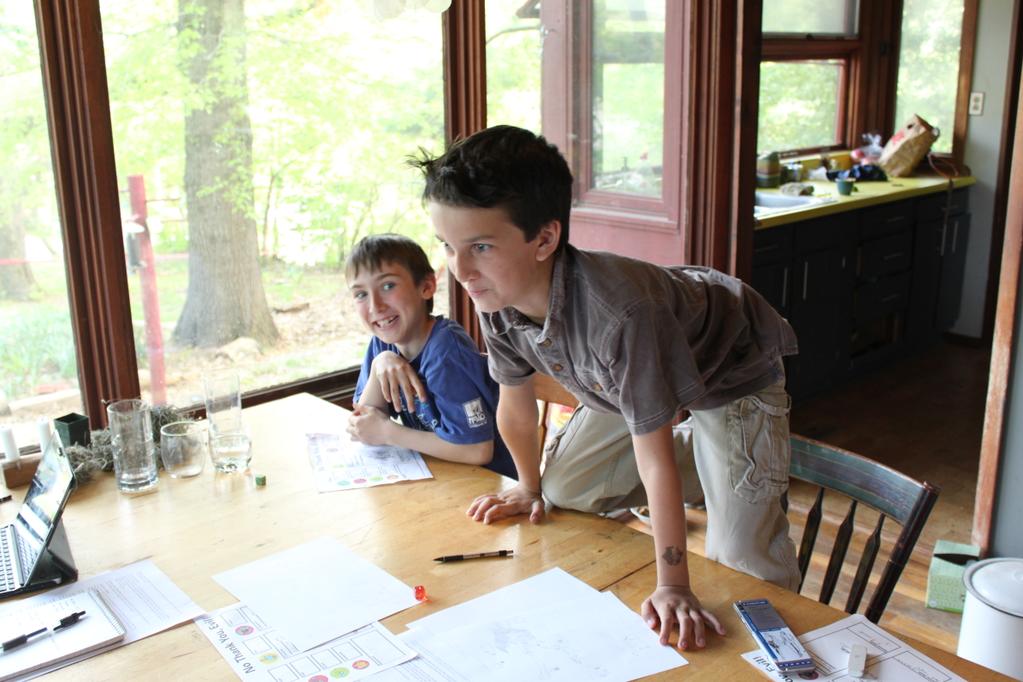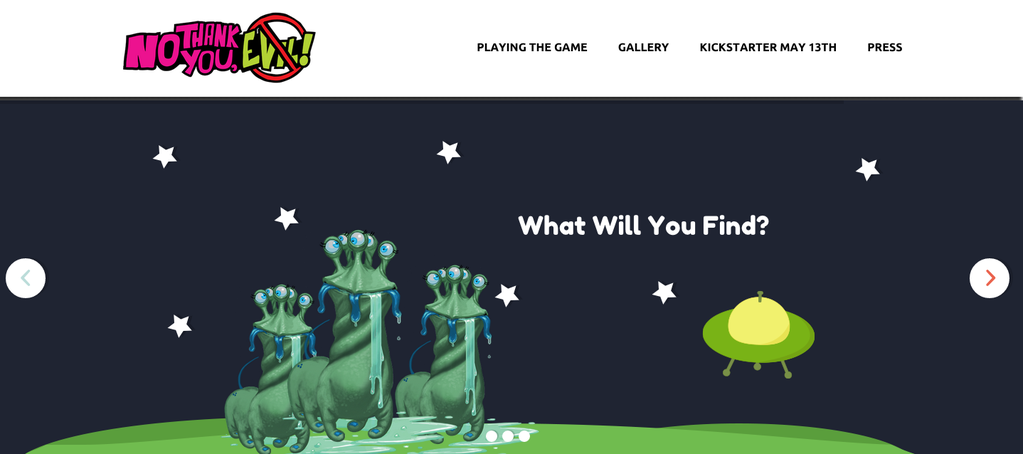 Other Exciting Things
Guess what? We know where our booth is going to be at Gen Con this year. Look for booth 1737, just north of Asmodee. We're looking forward to seeing all of you there!
On Thursday, Tammie attended ACD Gamesday in beautiful Madison, Wisconsin. ACD Gamesday is an annual trades show primarily geared for retail businesses, but on Thursday afternoon, publishers get to display their wares to the retail attendees. Tammie said, "It was a pleasure to speak to retailers who carry MCG products and to tell them about our upcoming releases and all the cool things we have planned for our organized play program, which is in development." On a related note, Tammie is driving home today (Wisconsin to Kansas), so if you are waiting on an email from her, please be patient; she will respond as soon as she is able. If you have a cypher or artifact that would allow her to safely drive and answer emails at the same time, she'd love to hear from you!
Get Inspired
ROCKETS!

Super-Draco rockets! 

A loud whoosh, faint smoke trail, and billowing parachutes marked a successful demonstration by SpaceX of its Crew Dragon spacecraft abort system.
Behind The Scenes
How about a view inside the Implausible Geographical Society, which is featured in the upcoming Gen Con release Worlds Numberless And Strange? It turns out, some people on Earth have known about the Strange far longer than the Estate…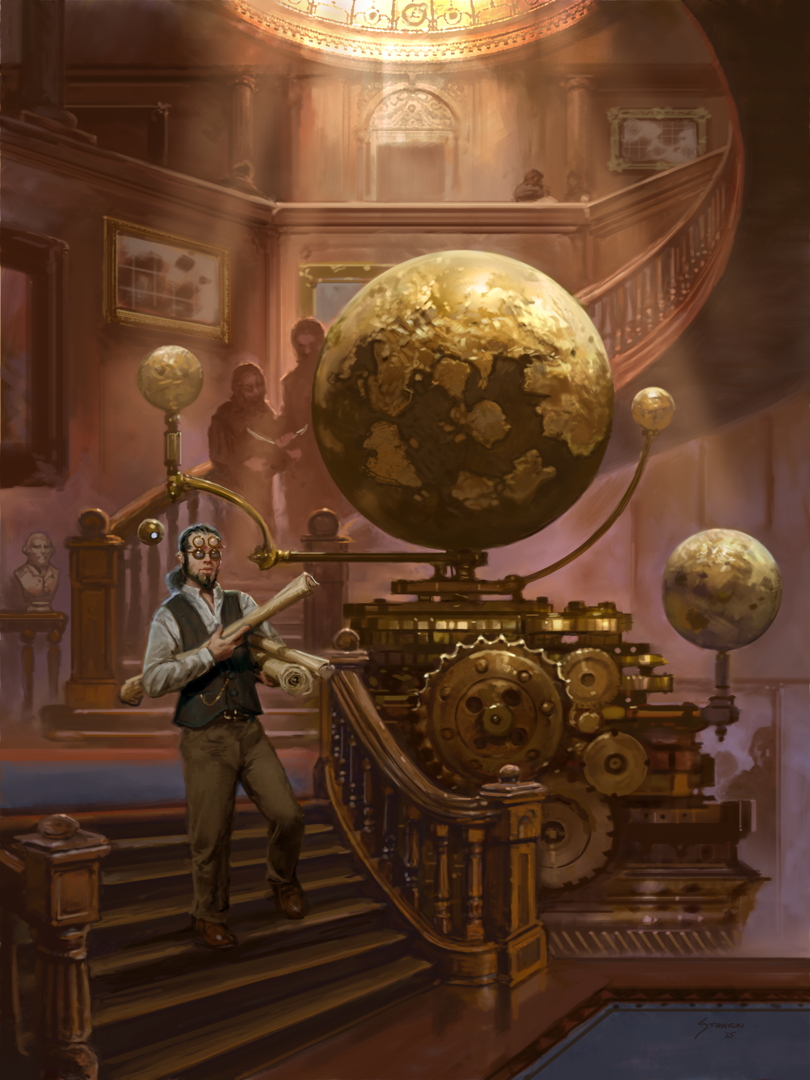 ~
Do you like us? Do you really like us? You can play an important role in helping is thrive and create more great games: Leave a review at DriveThru, Amazon, or with your local game store owner! Share these chronicles with other gamers you know. Invite those you love to sit around a table with you and delve deep into their imagination to create shared memories that will last a lifetime.
P.S. You rock.
Hey, look! Now you can subscribe to get these blog posts right in your inbox. Right down there, at the bottom of this post! Just enter your email and you'll never miss a post (we won't use your email for anything else, we promise). We've also added an easy way to share these posts on social media. You should see the buttons right at the bottom of this page!
Keep up with MCG! Follow Monte Cook Games, the Weird of Numenera, and The Strange RPG on Twitter; like Monte Cook Games, The Strange, or Numenera on Facebook, and subscribe to our MCG channel on YouTube. We also have a Pinterest account, which isn't news, per se, but it has lots of pretty pictures.
Also, don't forget: If you need us for anything or have questions, we're right here.