You can get Cypher Chronicles, and other MCG news, delivered right to your inbox! Enter your email address and click the Subscribe button in the right-hand column, and you'll never miss a post. You can also suggest topics for Cypher Chronicles by emailing us at [email protected].


Holy Cats! We're Almost Out of No Thank You, Evil!
Here's my favorite No Thank You, Evil! story (to date): My then nine-year-old son is GMing for the family, and he's sent us on a mission to Camelot. We don't know the way, so we stop at a village in Storia and enter the local watering hole. We order a round of fruit juice, tipping the burly, bearded barkeep well, then ask if he can give us directions. "I have no idea," he tells us, "but there's a map shop around the corner." We go around the side of the inn to find the map shop empty—but a minute later the same burly, bearded guy enters by a back door and gladly takes all the rest of our coins in exchange for the info we need. (We eventually found our way to Camelot, but the barkeep/cartographer wasn't the only trickster our son threw into our path!)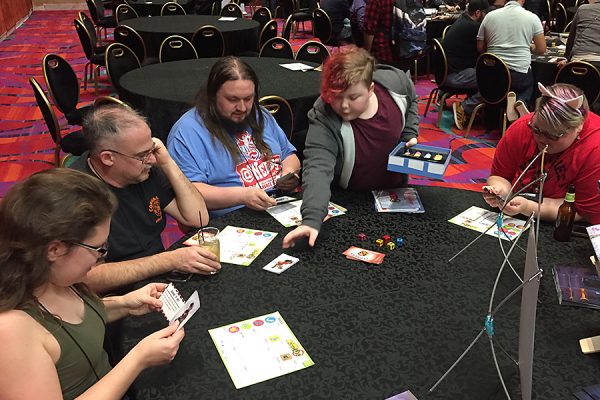 No Thank You, Evil! is our RPG for families with kids as young as five, and we're just about out of it! We still have a modest supply at the MCG Shop, and individual stores might still have a copy or two on the shelves—for the moment. But distributors are running out and we have no more to sell them. So, if you've been thinking about introducing a kid to roleplaying, you have two options: Jump on one of the remaining copies now—or back the Kickstarter campaign we're launching next week! That's right: We're running a short Kickstarter campaign to fund a reprint of No Thank You, Evil! in time to get the game back onto store shelves ahead of the next holiday season.
Already playing No Thank You, Evil!? We've heard you clamoring for more, so we've got something for you, too. Look for some fun new content through the Kickstarter!
A New Journey into the Ninth World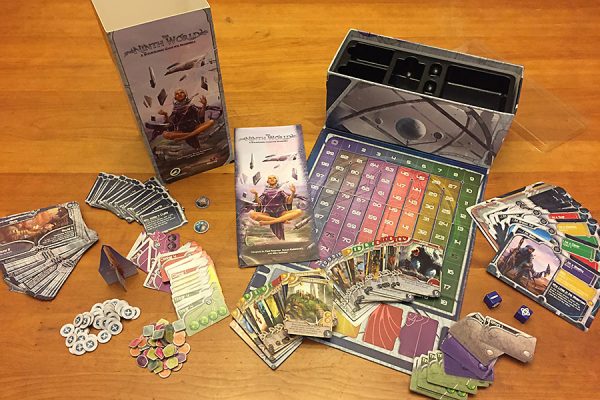 Look what we just got! Lone Shark Games's The Ninth World is on its way to store shelves (and their Kickstarter backers). Look for it next month—but in the meantime, an early copy made its way to us this week. We've played a bunch of different playtest versions over the past couple years of development, and we can't wait to dig into this final version. Lone Shark calls it a "skillbuilding" game because it combines aspects of deck-building with skill-tree advancement and bidding, as you grow your character, explore the Steadfast and the Beyond, and bring home treasures of the prior worlds. It's really innovative, and the best part is that it's loads of fun played competitively, cooperatively, or even solo!
Help Us Empty the Warehouse!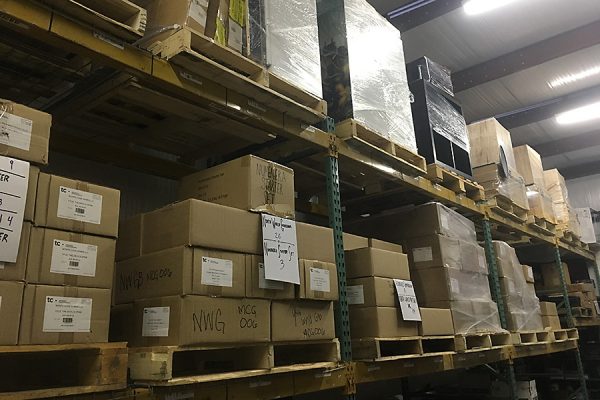 No, we aren't moving, and we don't need to borrow your pickup truck—we're looking forward to the arrival of Invisible Sun! The first shipment alone fills two entire shipping containers, so we're going to need some room for all those Black Cubes. Our need is your gain: For a limited time only, we have the entire warehouse on sale! (Well, almost. Because it's nearly sold out, we aren't discounting No Thank You, Evil! products.) Every print product for Numenera, the Cypher System, and The Strange is on sale—it's a great chance to fill out your collection, grab a deck you've been thinking about, or try a new setting or game.
And here's a kicker: We're offering an additional discount on some select products. Read on!


OK, this is the same thing I just told you about, but if you click "See More" in the post you can grab a special promo code for even greater savings! Be sure to keep your eye on the MCG Facebook page or Twitter feed (or both!) for timely news like this.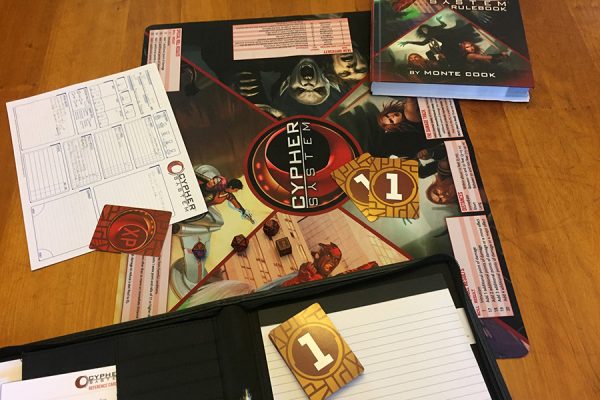 Open Secret Sale Edition!
Instead of focusing on one item this week, here's a list of things a lot of gamers have missed out on. Remember, it's all 20% off now at the MCG Shop!
And of course all of our corebooks, adventure books, bestiaries, settings, and other print supplements are 20% off as well.