We take a look ahead into 2020, extoll the benefits of New Gamemaster Month, get a list of the best 2019 horror movies, and discover a new-to-us author—all this and more in this week's Cypher Chronicles!
You can get Cypher Chronicles, and other MCG news, delivered right to your inbox! Enter your email address and click the Subscribe button in the right-hand column, and you'll never miss a post. You can also suggest topics for Cypher Chronicles by emailing us at [email protected].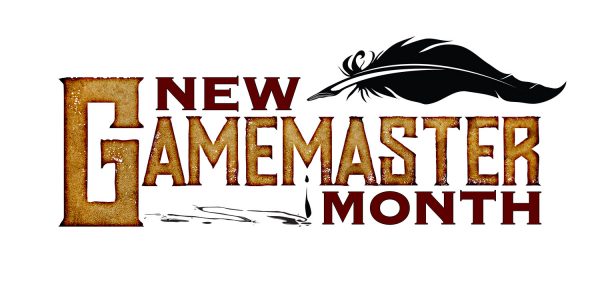 Why should you run an RPG? Well, if there is one factor that limits the spread of RPGs, it's the number of GMs. Tabletop RPGs can't happen unless at least one person in the group steps up to take on a special role. A role that requires a bit more preparation, effort, organization, and tolerance for the spotlight. Without GMs, RPGs can't happen.
But if you've read this far, you probably already know a more important reason: it's an activity we GMs really take joy in. Heck, there's more to it than joy—it's practically a need. A creative drive. For a lot of GMs—myself included—it's incredibly  a fulfilling to craft a world, people it with interesting characters, lay out engaging conflicts and mysteries, and then reveal these to the players as they work their way through their story (and often being surprised by their contributions along the way). Nothing scratches the creative itch in quite the unique way that GMing does.
Do you feel that pull, but haven't yet taken the plunge? Fear not: January is New Gamemaster Month. We (along with several other partners) give you an easy, low-stress path to joining the ranks of gamemasters. The program launched this week, and it's not too late (in fact, it's never too late) to jump in! (You can also check out the New Gamemaster Month Facebook page to interact with others going through the program, along with experienced GMs who are happy to offer advice and encouragement!)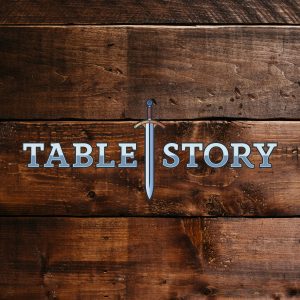 In related news, the Tablestory.tv Twitch channel is hosting a virtual GMing 101 panel, featuring representatives from this year's New Gamemaster Month publishers! Let us know you are coming to the panel through our invitation, and then tune in at 11 a.m. PST (1 p.m. CST / 2 p.m. EST) on Wednesday, January 15th to enjoy!


What Lies Ahead for Us in 2020?
2019 was an incredibly productive year for us here at Monte Cook Games—you can read a recap in our last Cypher Chronicles of the year. 2020 is shaping up to be pretty exciting, too! Here's a look at some of the things you can expect in the year to come: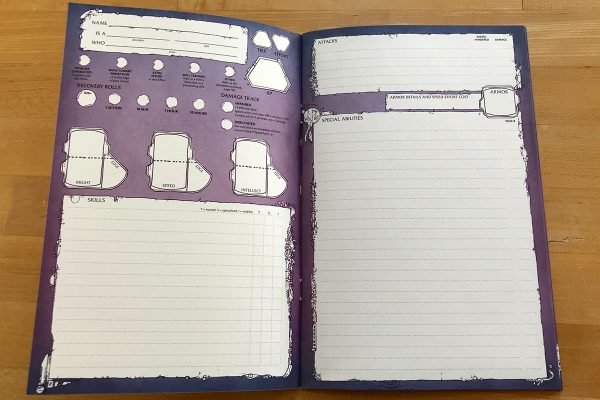 We kick off the year with the new Numenera Character Portfolio. These are hitting our warehouses just . . . about . . . now. Expect them to be available before the end of the month. (As with all the items discussed here, we'll fulfill to Kickstarter backers a couple of weeks before street date.) If you're relying on laser-printed character sheets, or even our older printed Numenera character sheets, here's a warning: DON'T get the new character portfolios. They're so cool, and such a luxurious and handy way to record your character information, that you'll never be satisfied with anything else again! 😉
In February, look forward to Stay Alive! (which we talked a lot about in last week's Cypher Chronicles), along with the new Numenera playmat and Numenera XP Deck. (All of these items are currently in transit to us from their places of manufacture.) As if that's not a busy enough month for us, we also have The Nightside coming in February, too!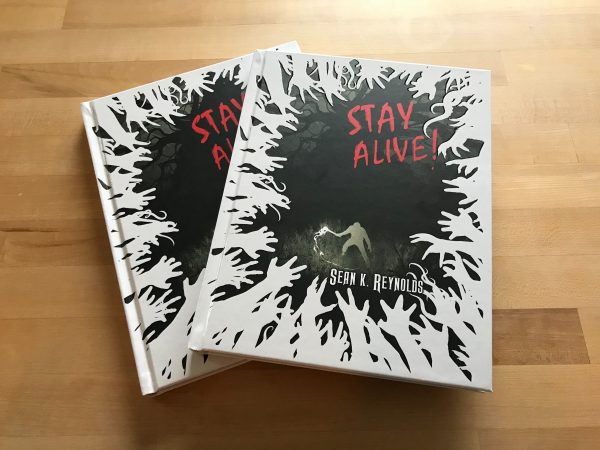 March will see a very exciting release with Arcana of the Ancients, which brings the hallmark science-fantasy weirdness of Numenera to the world's most popular fantasy RPG. Here's a look at some new art from this incredible product: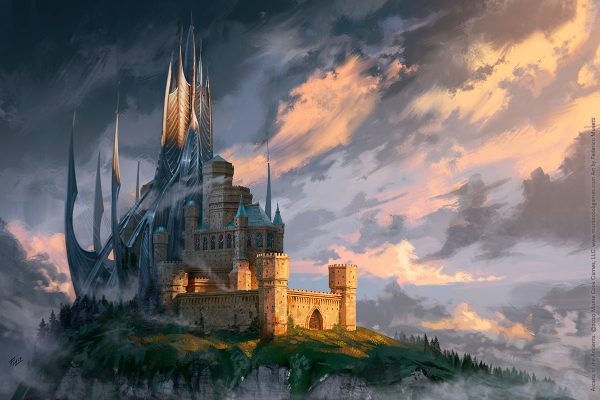 In the spring, look for Voices of the Datasphere, the first hardcover sourcebook funded by the Numenera: Liminal Shores Kickstarter campaign. It's also the first hardcover for Numenera since last summer! Also in the works are The Threshold, the final supplement for Invisible Sun, along with We Are All Mad Here, which follows the format of The Stars Are Fire and Stay Alive!, to bring tales of fairies and madness to your Cypher System game.
Other titles coming this year include (and this is not an exhaustive list!): Numenera Character and Creature Standups (a collection of 28mm boardstock minis), Beneath the Monolith (bringing the Ninth World setting to 5e), Liminal Shore (a sourcebook for Numenera detailing a completely new region of the Ninth World), and Godforsaken (which brings conventional fantasy gaming to the Cypher System).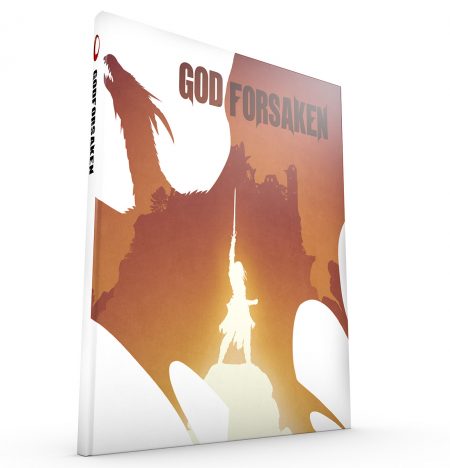 That's not a comprehensive list—expect a few more things late in the year. And, of course, no year passes without some sort of exciting new announcement from us, and we don't expect 2020 to be any different!


For those of you who enjoy scary movies, check out this article by Orrin Grey on the best horror movies of 2019. These are great viewing options to tide you over while you wait for Stay Alive!.
And speaking of scary, are you looking forward to the upcoming Locke & Key original Netflix series (season 1 drops on February 7th)? The setting and premise seem perfect for a Cypher System homebrew adventure.
If you are looking for a new-to-you author to read in 2020, Shanna recommends Tom Spanbauer. Start with The Man Who Fell in Love With the Moon.