Iadace and welcome to Cypher Chronicles!
Exciting News and Interviews
A power has awoken against the darkness. A divine spark struck in the hearts of new gods-in-the-making. You have this spark—the seed of godhood within you. Can you restore what was broken before the world vanishes forever into darkness? Can you claim a place for yourself in the heavens? Gods of the Fall is now available for pre-order on the MCG Shop.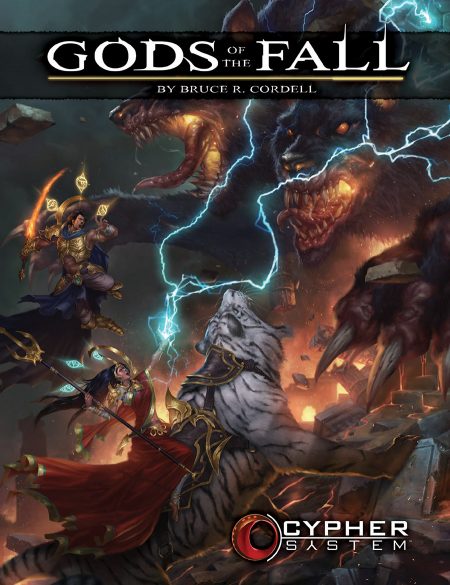 Is Gods of the Fall one of your Kickstarter rewards? Expect to receive your Kickstarter reward redemption instructions around the third week of June.
In the latest Monte Says article, Monte tells us about his ULTIMATE RETAILER visit to Twenty Sided Store in Brooklyn, New York, and he talks about the cool things going on at this fantastic FLGS.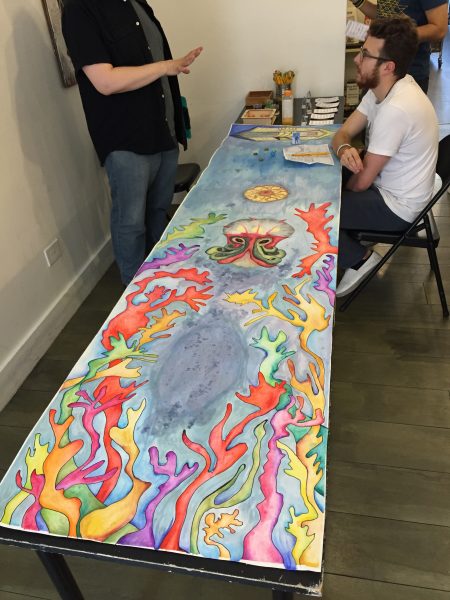 Gen Con 2016 is going to be amazing. We have so much goodness to share with you, you'll want to make sure and join us for the MCG Seminar (SEM1690360) on Saturday, August 6th, at 1 PM in the Westin Capitol II room. The seminar is free, but you'll need to have a ticket to get in, so don't forget to register.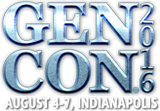 MCG received an Honourable Mention in Encounter Roleplay's article, Women in Gaming: Part 3, Gender Representation. "Not only is MCG actively inverting the male-female imbalance in tabletop rpgs, but they're inserting, for the first time in a meaningful way, the importance of depicting not overly gendered characters in their games. The result is rpgs whose artwork mirrors the accessibility and openness extolled by the games' rules and creators. From us small folks over here in Twitch-land, hats off." This makes our hearts flutter with joy, and we promise to always strive for inclusivity.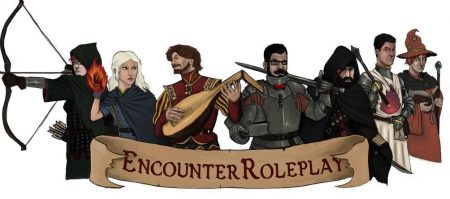 On Sunday, May 22nd, join James Walls, Ryan Chaddock, and Marc Plourde, on Cypher Live. They'll be talking about potential twists on existing mechanics, converting superheroes, and superheroes in Numenera and The Strange.

Are you a fan of Monte's material from Malhavoc Press? If so, you will be interested to know about two Bundles of Holding going on right now: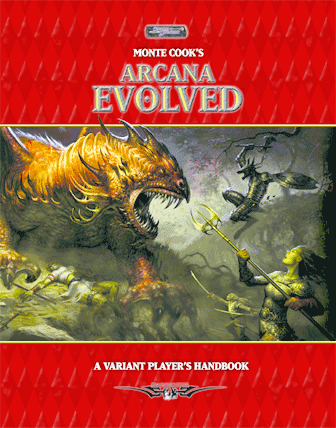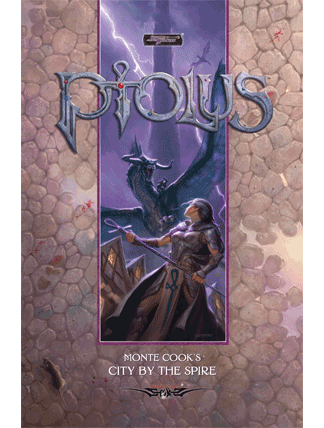 Crowdfunding Campaigns and Other Things We Love
Get Inspired
Inspire Us
Got something you'd like to see published in Cypher Chronicles next week? A cool blog post you've written about our games, scientific news that inspires your The Strange campaign, an Atlas Obscura photo that makes you dream of the Ninth World, a Kickstarter campaign that kindles your imagination, a charity event near and dear to your heart…share whatever you think would inspire Team MCG and would also be a good fit for Cypher Chronicles. Send your recommendations to [email protected] (submitting a recommendation does not guarantee publication).
Share
Do you like us? Do you really like us? You can play an important role in helping us thrive and create more great games: Leave a review at DriveThruRPG, Amazon, or with your local game store owner. Share these chronicles with other gamers you know. Invite those you love to sit around a table with you and delve deep into their imagination to create shared memories that will last a lifetime.
~
P.S. You rock.
Hey, look! Now you can subscribe to get these blog posts right in your inbox. Right down there, at the bottom of this post! Just enter your email and you'll never miss a post (we won't use your email for anything else, we promise). We've also added an easy way to share these posts on social media. You should see the buttons right at the bottom of this page!
Keep up with MCG! Follow Monte Cook Games, the Weird of Numenera, and The Strange RPG on Twitter; like Monte Cook Games, The Strange, or Numenera on Facebook, and subscribe to our MCG channel on YouTube. We also have a Pinterest account, which isn't news, per se, but it has lots of pretty pictures.
Also, don't forget: If you need us for anything or have questions, we're right here.