You can get Cypher Chronicles, and other MCG news, delivered right to your inbox! Enter your email address and click the Subscribe button in the right-hand column, and you'll never miss a post. You can also suggest topics for Cypher Chronicles by emailing us at [email protected].
Hi folks, Darcy here with Cypher Chronicles! This week I am a Fantastic Robot who Runs Like the Wind:
Now that the weather is warming up in Chicago, I'm trying to incorporate a little bit of running in my life for the sun, fresh air, and exercise. However, I'm having to fight the temptation to stare at my phone looking at all the awesome messages and pictures from families who are spreading the message about No Thank You, Evil!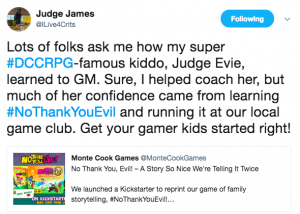 No Thank You, Evil! means a lot to me as a game that's inclusive and trains young people to become game masters. When I first learned to GM using Numenera, I grew rapidly in confidence, social skills, and narrative skills, which I think any kid can benefit from. Plus, every GM is another nexus around which new people can learn how to play RPGs! Such a fabulous way to grow the hobby.
You can help make No Thank You, Evil! – A Game So Nice We're Making it Twice successful by backing it, sharing it on social media, or hopefully both! We have only 18 days left to fund, so if any of your friends or family members need a bit more convincing to join us in the land of Storia, please share this review by David Chapman with them. It highlights all the hidden hard work Shanna and Monte put in to making the game not only super fun, but easily understandable, too!
When I am able to look away from the Kickstarter and go for a run, some great podcasts have been accompanying me:
Secret Cellar: A narrative interview/discussion podcast about storytelling, with the frame story of being in a Shadow-themed bar in the Actuality of Invisible Sun! Listen to Episode 1 about the UX of Invisible Sun—it's so well done.
The Cyphercast: A discussion podcast on all things Cypher! I was a guest on Episode 18, and Sean will be guesting on an upcoming episode.
Quest Friends: A fun Numenera actual play podcast in which five friends journey through the Steadfast, solving problems and creating many, many more along the way.


Our big Open Secret Sale is still going on, for a limited time! Take 20% off on most print products.
We are honored to have Predation and Expanded Worlds nominated in the Best Roleplaying Supplement category for the Origins Awards! Plus, Vurt from Ravendesk Games (which is a licensed Cypher System product) is nominated in the Roleplaying Game category! We wish our friends at Ravendesk the best of luck—they've made a fantastic product.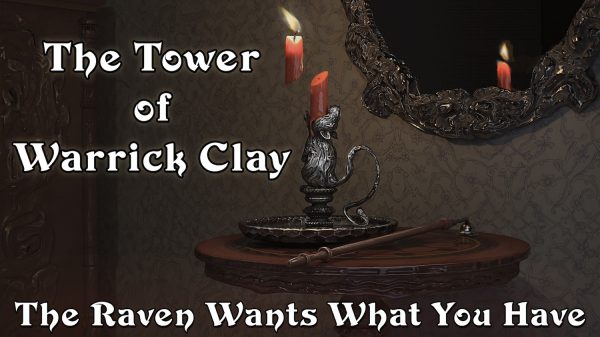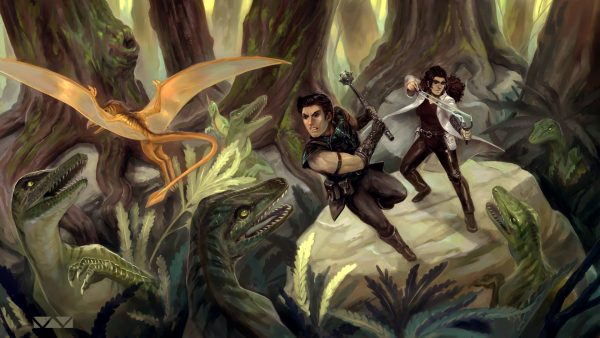 Brandon Neff, his kids, & some dinosaurs: "My kids LOVE Predation. We've played it quite a bit over the last year and even made a few YouTube videos. I decided to commission some artwork of their characters, Jerry and Hermione. The artwork, by Steve Wood, turned out amazing! He even captured their companions in the battle as well!"
Torment: Tides of Numenera is free this weekend on Steam! I've been playing this lately and I adore it; highly recommended.
Shanna does incredible work on all our MCG products, and she's a talented creator in her own right across other kinds of media. She is a creator in three separate crowdfunding projects right now and we're so excited for her (is she pulling off the nerd version of a hat trick?):
I forgot! I'm actually in 3 Kickstarters right now!

Gamers: Check out Part-Time Gods from @ThirdEyeGames
Readers: Check out Knaves from @OutlandEnt
Families: Check out No Thank You, Evil! from @MonteCookGames

SO much good stuff! https://t.co/73pQPZjeZc

— Shanna Germain (is mostly not here b/c deadlines) (@ShannaGermain) May 16, 2018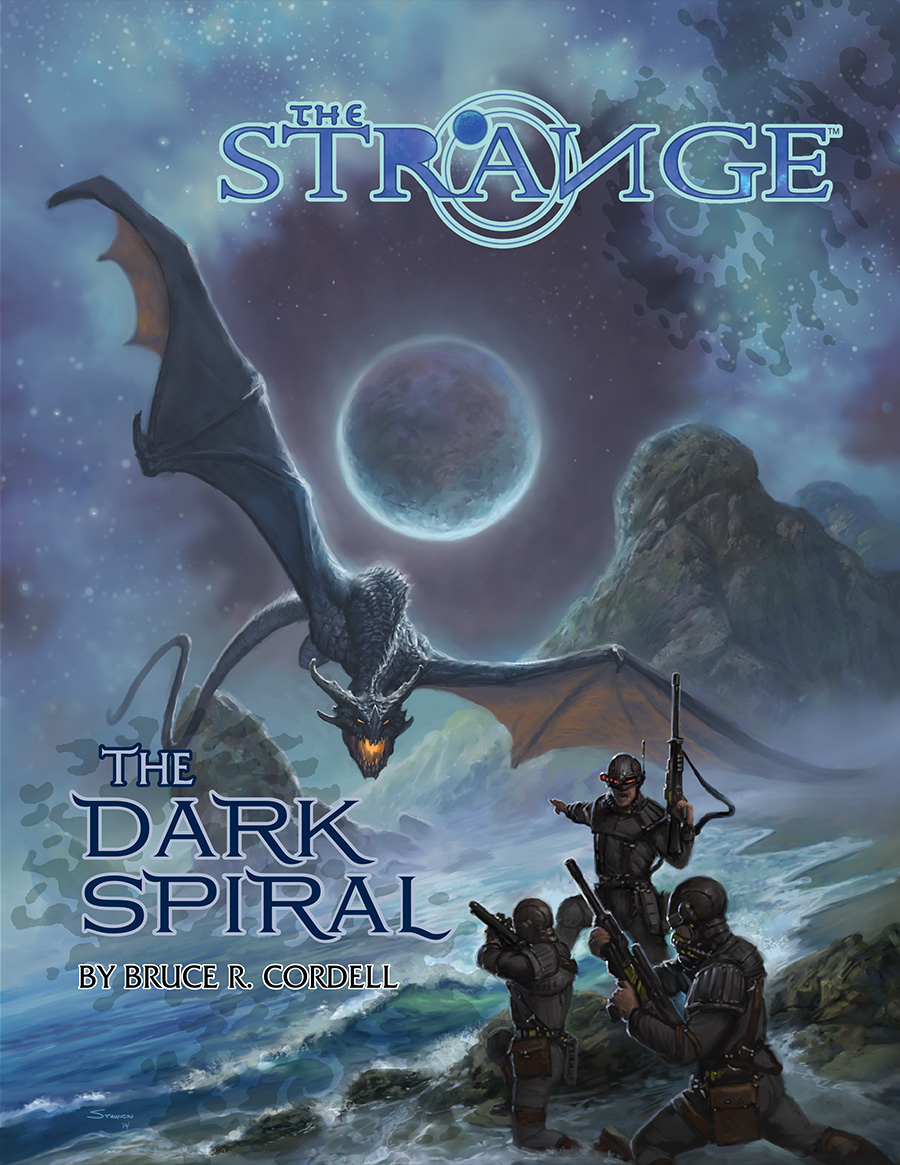 "Psst. Hey there, Ms. Estate Agent. Yeah, you, Earth-dweller. I have a lead on some spiral dust I think you'll be interested in. Only thing you gotta watch out for is the Dustman, the Quiet Cabal, the Office of Strategic Recusions, and the occasional planetovore. Worth it, right?"
Troy Pichelman and I just recorded an upcoming episode of Cypher Speak in which we discuss running adventures at conventions. Apparently, one of Troy's signature moves when GMing The Strange is playing a spiral dust illicit drug dealer, walking around the table behind players to unnerve them. He and I both love bringing out the gimmicks when we run a con game!
Spiral dust is a major plot element to the fantastic book of adventures The Dark Spiral by Bruce. If you've been curious to try out this game of alternate worlds, modern science fiction, mystery, and action, I highly recommend The Dark Spiral. You can get a print copy on sale right now for 20% off, but not for much longer.