High praise for The Darkest House, dark matter pathways bringing the world of The Strange to life, convention season is almost upon us after a year away, and more! This week's Cypher Chronicles is here!
You can get Cypher Chronicles, and other MCG news, delivered right to your inbox! Enter your email address and click the Subscribe button in the right-hand column, and you'll never miss a post. You can also suggest topics for Cypher Chronicles by emailing us at [email protected].

The Darkest House is now Available!
"What happens to a house when it is left alone? It becomes worn, and aged. Its paint peels, its foundation begins to sink. It goes for too long unlived in.

"…It may grow angry. Its basement may fill with churning acid like an empty stomach, and its gorge may rise as it asks itself through clenched teeth, "what did I do wrong?".

"…It may grow bitter. It may grow hungry. So hungry and so bitter that its scruples dissolve and its doors unlock themselves. While a house may hunger it cannot starve. And so in fever and anger and loneliness, it may simply lie in wait. Doors open, shades drawn, halls empty. Hungry."
—Anatomy, Kitty Horrorshow (2016)
The Darkest House has thrown open its doors to the public, and is now available to purchase in our store as well as DriveThruRPG. We have to admit, for a house with as terrifying a demeanor as this one, you all sure do like it a lot:
It even made Pick of the Week in DriveThruRPG's newsletter!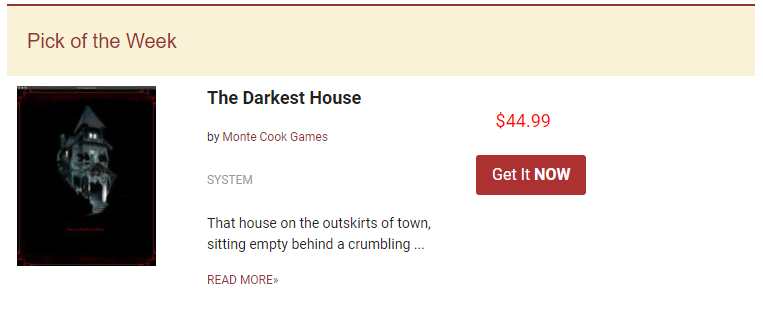 The Darkest House is waiting for you to come and pay it a visit, to unearth the secrets within its crumbling walls. Head on over to the MCG Store or DriveThruRPG now to begin your adventure.
We Want YOU to Run Games for Us!
The world is ever so slowly opening back up, and here in the States, at least, conventions are preparing to welcome attendees for the first time in over a year. Monte Cook Games plans to attend Gen Con and Gamehole Con this year, and we have game tables that need GMs!
If you are considering in-person gaming at either of these conventions in the fall, why not run games for us? You'll get the chance to run never before seen Cypher System and 5e modules for us (or anything pre-existing that you enjoy running!), as well as neat perks such as free badges, goodie bags, hangouts with your fellow GMs and the MCG crew, and much more!
If that sounds like a good time to you, we encourage you to fill out our GM interest surveys for Gen Con 2021 or Gamehole Con 2021, respectively. We are looking forward to gaming with you all later this year!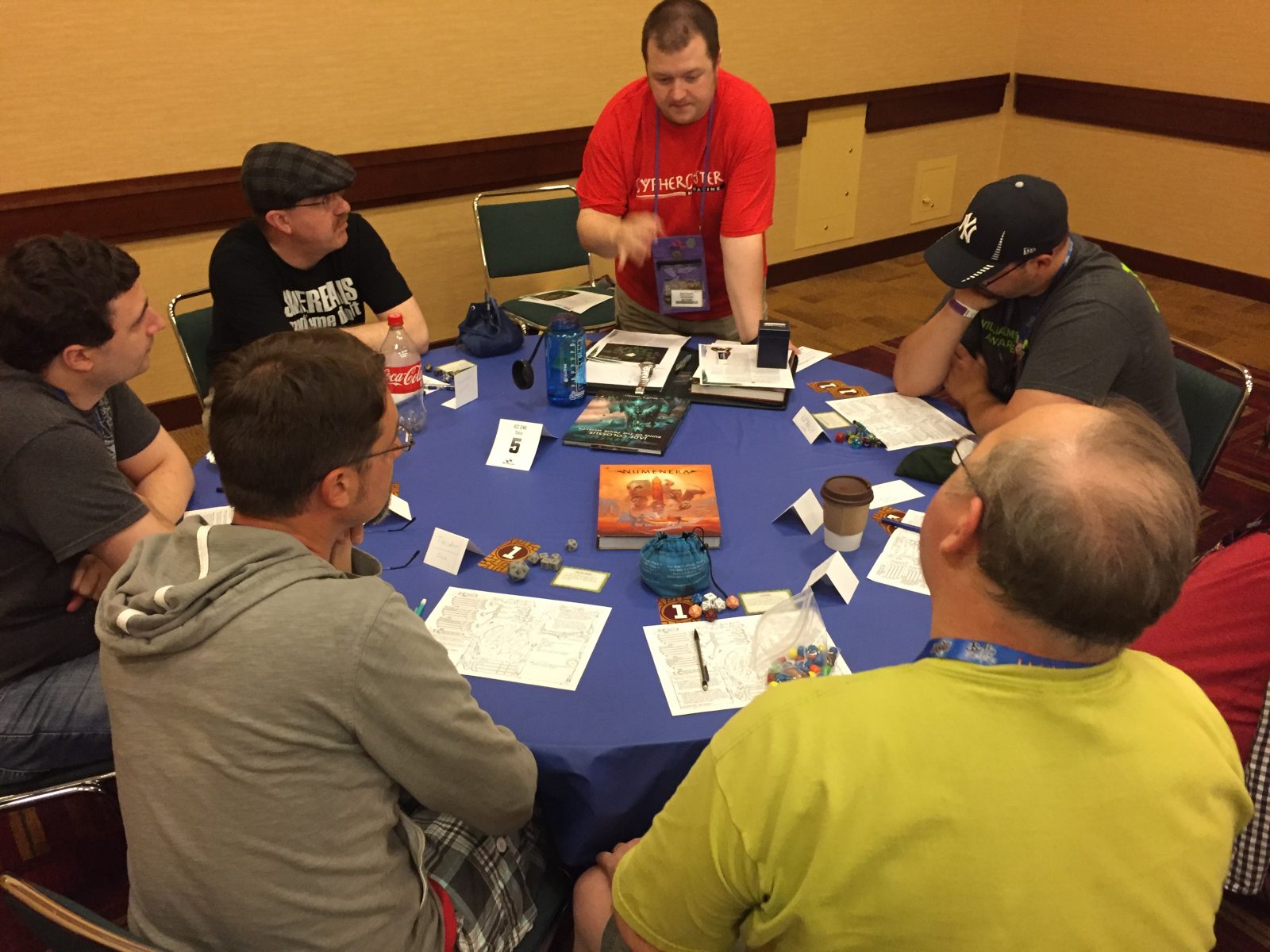 "I kept thinking of my 14-year-old self and how there were still 14-year-olds and 15-year-olds being incarcerated, I thought what if they had something they could interact with and get a view of the path that they're going down? What if they could visually see it while they're playing?" ~Chris Parker

Chris Parker's route to designing and creating his street-strategy game, Plug Wars, is a fantastic story of seeing a need and filling it in a new and innovative way.
Researchers have been attempting to map the cosmic web for years, but new technologies have revealed that hidden "bridges" of dark matter are connecting galaxies to each other.
Perhaps the world of The Strange isn't far-fetched at all!