Step into eight mysterious prior-world sites with Vertices, or into The Darkest House with LaTia. Plus creepy camo, writing your own adventures, and a look at creating RPG experiences based on real-world crises—in a way that's both enjoyable and respectful.
This week we're trying something new: Cypher Chronicles on a Monday! We're still covering the news of the week prior, but sending it out at a time you might find more convenient. (An aside: vol. 2021-22 rolls of the tongue nicely, don't you think?)
You can get Cypher Chronicles, and other MCG news, delivered right to your inbox! Enter your email address and click the Subscribe button in the right-hand column, and you'll never miss a post. You can also suggest topics for Cypher Chronicles by emailing us at [email protected].

Explore eight mysterious—and dangerous—prior-world sites—loaded with detail and adventure
Vertices is a little different than Numenera books you've seen before. It's a sourcebook of sorts, providing eight prior-world sites in glorious detail. You can place them anywhere you like in your campaign.
It's also an adventure book of sorts—each of these sites is loaded with danger, intrigue, and conflict. They're great set-pieces for adventures of your own design, or they can just be explored for exploration's sake—a party will find plenty to do, and plenty to discover, at each location.
Finally, it's also a uniquely Ninth World rapid transit system, or an adjunct to adventures in the datasphere (or both!). Each of the sites is connected to the datasphere, so characters can use them as disparate entry and exit points, allowing them to travel potentially vast distances across the Ninth World. Unlike a conventional rapid transit network, of course, in the Ninth World every "station" is filled with both wonder and danger.
Vertices is coming soon, and preorders launched last week. It was funded by the Liminal Shores Kickstarter campaign, and fulfillment to backers is happening now!
LaTia ventures into the Darkest House
On Thursday, the Pull up a Sheet stream hosted a session that sent four PCs into the Darkest House—GMed by our own LaTia. If you're curious what lies beyond the House that Hunger's dark doors, or just enjoy watching a team of talented gamers venture into the chilling unknown, check it out!

Speaking of streams, the inestimable LaTia Jacquise, and great games, join LaTia on Tuesdays as she plays through Torment: Tides of Numenera. Last week she got started, and in upcoming episodes she'll explore this amazing rendition of the Ninth World. Come explore along with her!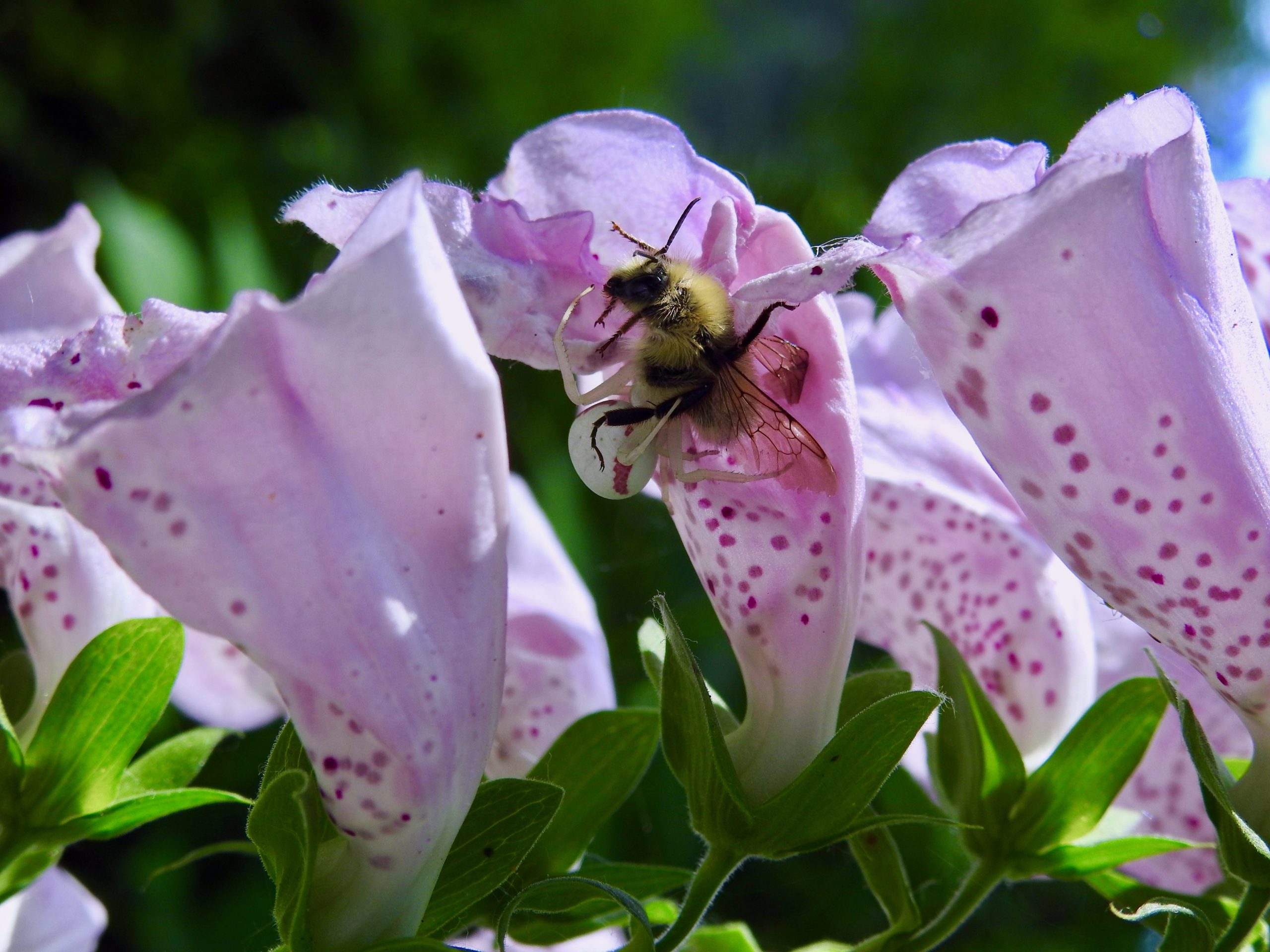 Looking for cool creature ideas? Considser that some spiders can change their colors to blend in with a particular flower. Here's a picture of a crab spider with A+ camo tech on one of Shanna's flowers. Now just imagine it much, much bigger and blending into the side of a building—or onto the side of a giant creature. Your players will absolutely love (hate) it. You can read more about these sorts of critters here.
This is a great podcast with Jason Morningstar about turning real-life stories (in this case, war stories) into fun, respectful games. It's a topic we're thinking a lot about as we put the finishing touches on First Responders, which comes out late this year.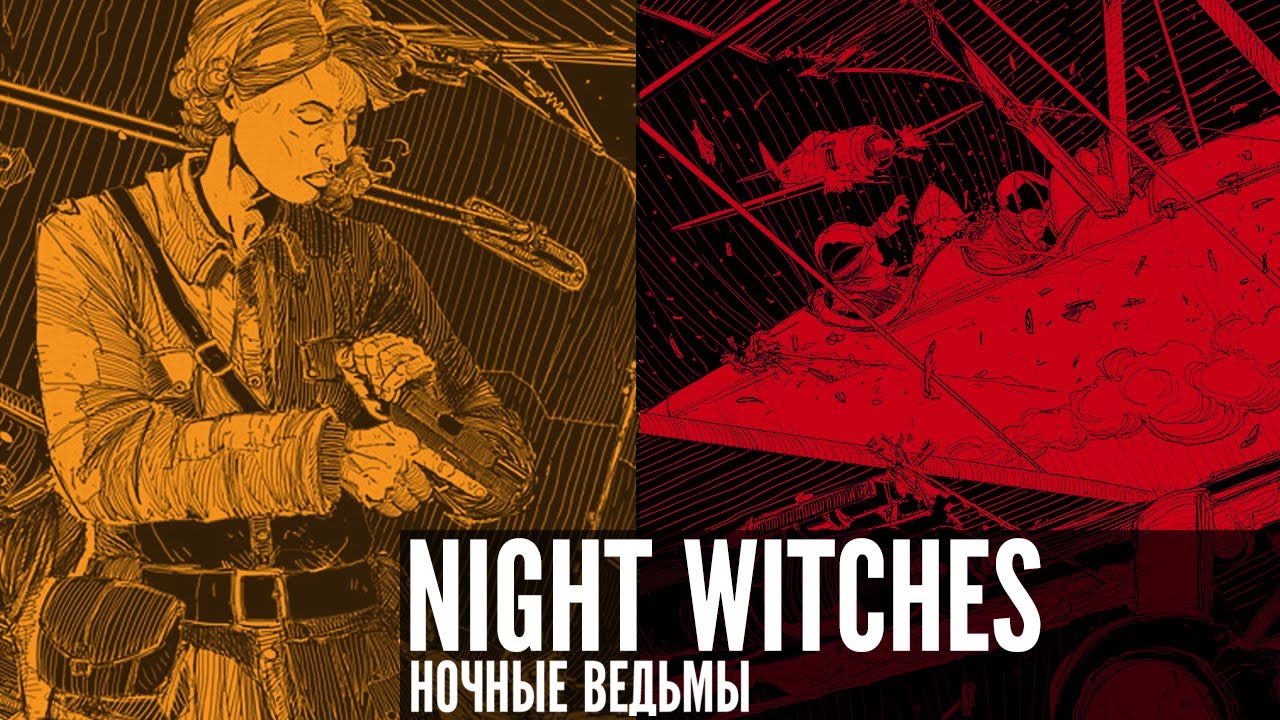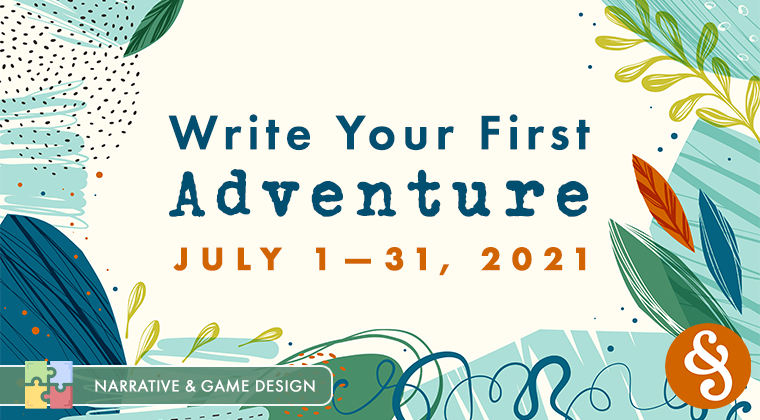 Want to write epic content for your favorite tabletop roleplaying games, but don't know where to start? The Storytelling Collective's Write Your First Adventure program will help, through its one-month-long, self-paced workshop.
Great for gamers of all stripes—but particularly graduates of New Gamemaster Month looking to expand their skills!