In this issue of Cypher Chronicles, the Planebreaker sails on, we acquire an extended family, and we have very important shipping information for you! If you're in the United States, Team MCG wishes you a Happy Thanksgiving! We are taking the rest of the week off to be with our families, consume ridiculous amounts of food, and be thankful for each other and you all.
You can get Cypher Chronicles, and other MCG news, delivered right to your inbox! Enter your email address and click the Subscribe button in the right-hand column, and you'll never miss a post. You can also suggest topics for Cypher Chronicles by emailing us at [email protected].

And So, the Planebreaker Sails On…
The Planebreaker sails on, carving a new path through our world as it heads to its next destination. The Kickstarter closed last Friday, and thanks to your overwhelming support, we'll be making three books chock full of player options, planar monsters, magic items and cyphers, an adventure that introduces you to the Planebreaker itself, and worlds more!
Don't fret, however, if you missed the Kickstarter; you can still make a late pledge through BackerKit to get these books for yourself, along with the gorgeous add-ons we have planned for this campaign!

(The BackerKit pledge management system and the BackerKit late pledge platform are two different things. BackerKit for managing your pledge will open the week of December 6th—don't worry, we'll let you know when it opens.)
…and an Alternate Appalachia Awaits.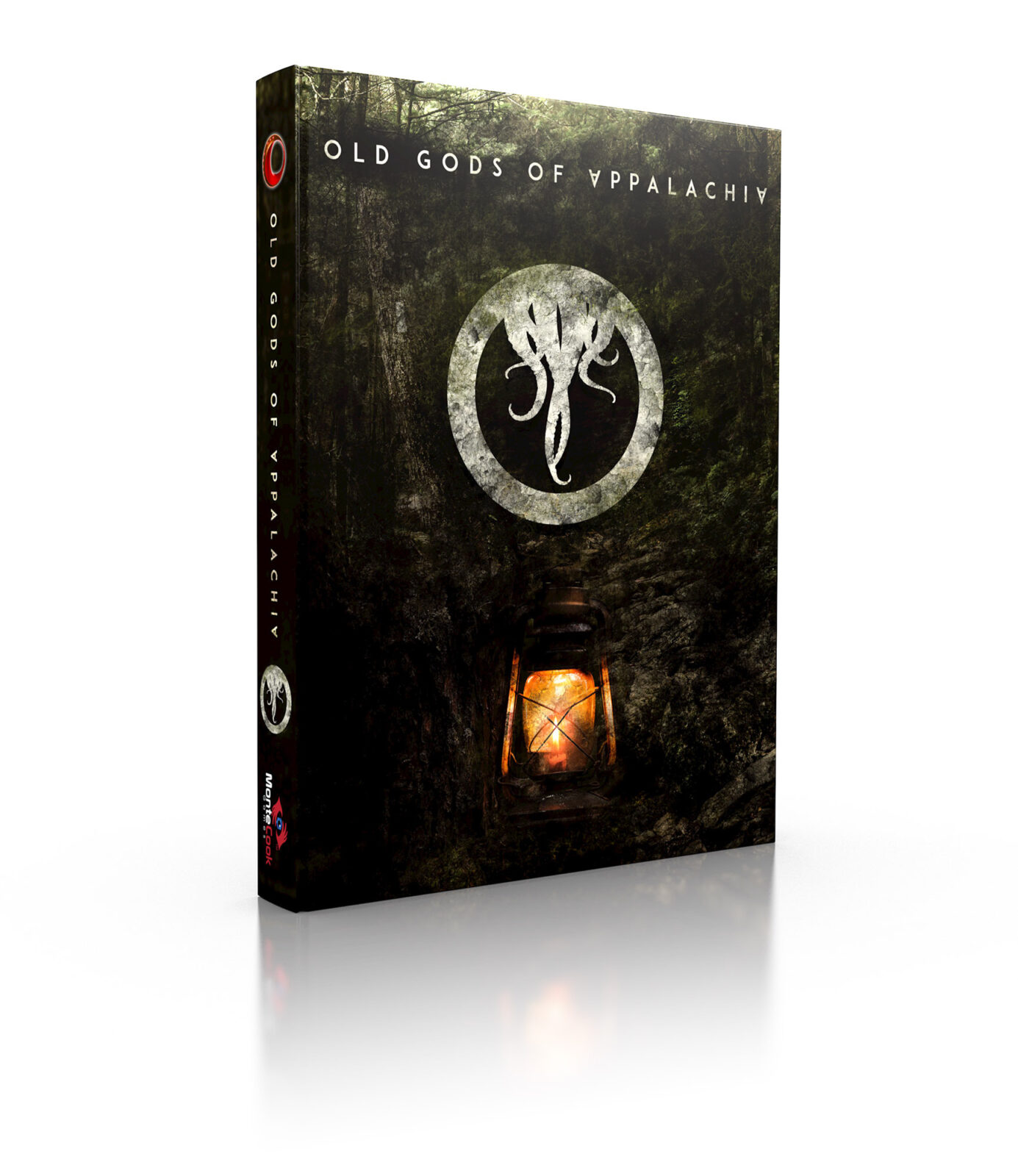 Long before anything human roamed the Earth, the Appalachians towered tall and menacing. The mountains' might was made a prison and tomb for beings of immeasurable malice and incomprehensible madness. A place to hold them; to keep them, perhaps forever, from dimming the light above.
But time shows no mercy, not even to mountains, and now they lay bare and worn like an old man's spine. The walls of the prison grow thin, and those that have slumbered soundlessly for millennia begin to stir.
And they call to those who would hear them.
Did you miss our end-of-Kickstarter announcement? Coming in 2022, MCG joins forces with Steve Shell and Cam Collins to create the Old Gods of Appalachia Roleplaying Game. We're thrilled to be joining the Old Gods family, and can't wait to explore the Green and Dark.
Holiday Shipping Deadlines!
The holidays are upon us and the time for gift-giving is at hand! We want your presents to get to your loved ones on time, and for gifts coming from the MCG shop, here are our recommended "order by" dates for estimated expected delivery before Christmas.
USPS
Media Mail: December 10th
First Class: December 13th
Priority Mail: December16th
Priority Mail Express: December 21st
Priority International: November 26th
Priority Express International: December 3rd
FedEx
Home Delivery/Ground: December 13th
2-Day: December 20th
Overnight: December 21st
We will do our utmost best to get your packages where they're meant to go, but we also want to remind you that once these packages leave our hands, we have no control over them, so plan accordingly!
Speaking of holidays . . . watch this space on Friday for news of our Black Friday/Cypher Weekend Sale!

Over the last five years, a trove of treasures has been washing up on the shores of the Musi River on the island of Sumatra. Archaeologists suspect that these amazing finds may be coming from a fabled kingdom called the Island of Gold, a civilization of untold wealth that mysteriously disappeared sometime in the 14th century.
The discovery also lends credence to the rumors that the island, also known as the Srivijaya empire, may have actually been a "waterworld," a city built on the river that sank when the civilization ended.
Reach of the Roach God is a beautifully illustrated, system-neutral TTRPG that is a part of A Thousand Thousand Islands, a southeast Asian fantasy worldbuilding project created and designed by southeast Asians.
Reach of the Roach God boasts three starter adventures, three cave-dwelling cultures, the backbone for a full adventure campaign, and more. The art is gorgeous, the premise is fascinating and intriguing, and though the campaign is fully funded, their stretch goals only serve to make the book better.