In this issue of Cypher Chronicles, we embrace our superhero origins with Claim the Sky, we give gifts to those in need, and (some of) Team MCG heads to PAX Unplugged! Also, we take a look at some Kickstarters we think you should know about.
You can get Cypher Chronicles, and other MCG news, delivered right to your inbox! Enter your email address and click the Subscribe button in the right-hand column, and you'll never miss a post. You can also suggest topics for Cypher Chronicles by emailing us at [email protected].

Claim the Sky is Available Now!
The time of superheroes is now! (Or always, according to some of us here at MCG HQ.) Our latest Cypher System supplement, Claim the Sky, is available wherever you can purchase fine MCG content.
This book is absolutely loaded with everything you need to create your own heroes or adapt your favorites from comics and movies, including:
Dozens of superhero rules and options, including foci, descriptors, and abilities—plus new power shift and power stunt rules
Detailed advice for creating heroes of all types: speedsters, gadgeteers, elastic heroes, powered-armor heroes, and other superhero archetypes
50 fully statted heroes and villains, complete with powers and personalities
Discussions of common superhero themes and comic book stories, plus advice for creating realistic, comic-book style, or far-future superhero settings, and even naming advice!
The Boundless setting, plus three complete superhero adventures for use in Boundless or your own campaign
The world of superheroes is at your fingertips with this jam-packed book. Grab yours in the MCG Store today!
A Gift for You, a Friend, or for Charity!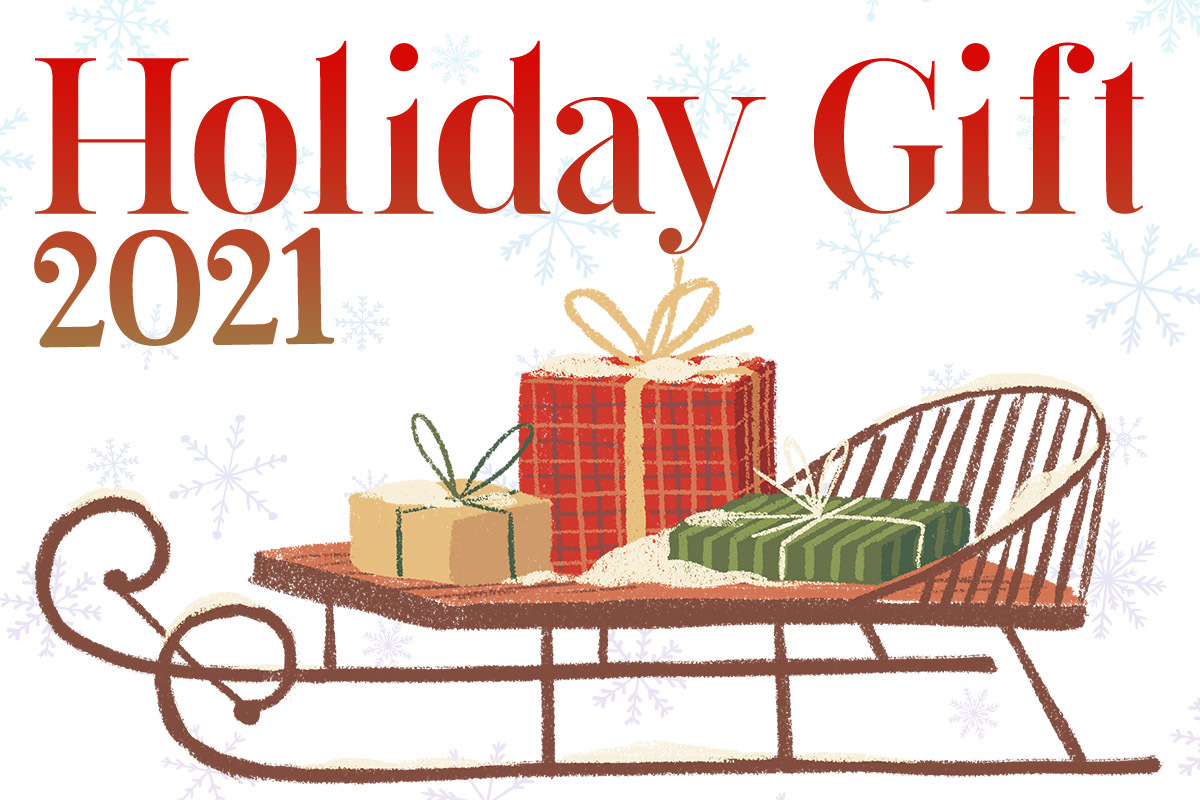 In keeping with MCG tradition, Holiday Gift is back for 2021! We give you a little gift, and you can pass it on to charity, use it to get a gift for a friend or loved one, or get yourself a little something! Over the years, Holiday Gift has generated thousands of dollars for wonderful charities—and hundreds of fun gifts for MCG fans.
Here's how it works:
We give you this coupon code, good for $10: 2021MCGHolidayGift (one code per user, please!)
At the MCG Shop, we've added a new product: A $10 donation to one of three charities.
You can spend your code on a donation, or purchase anything from the MCG Shop, for yourself or as a gift for a loved one.
Making a donation? Put it in your cart, check out, and use the coupon code. The donation is free to you—we donate $10 to the charity you select!
Making a purchase? Load up your shopping cart as usual, and use the coupon code at checkout. You'll get $10 off!
Get $10 off Ptolus: Monte Cook's City by the Spire. Pick up one of our awesome GM or Player Notebooks—they're half off with the coupon code. Kick off a new campaign in the new year with The Stars Are Fire or Claim the Sky. You can even pick up a PDF adventure or two, like Forgetting Doomsday, absolutely free!
Or choose a $10 donation to Rainforest Foundation US, Trevor Project, or the NAACP Legal Defense and Education Fund, and make the holidays a bit brighter for someone else. You can use the 2021MCGHolidayGift gift code for anything you like!
Here's a little information on the charities we're supporting this year:
The Trevor Project is the world's largest suicide prevention and crisis intervention organization for lesbian, gay, bisexual, transgender, queer, and questioning (LGBTQIA+) young people. The organization's work in advocacy, research, education, and particularly crisis support, with trained counselors available 24/7, 365 days a year, benefits the 1.8 million+ LGBTQIA+ young people who seriously consider suicide each year in the U.S.
Rainforest Foundation US protects nature, combats climate change, and supports human rights by helping indigenous and traditional peoples of the world's rainforests secure and control the natural resources necessary for their long term well-being. They help manage those resources in ways that do not harm their environment, violate their culture, or compromise their future.
Through litigation, advocacy, and public education, the NAACP Legal Defense and Educational Fund seeks structural changes to expand democracy, eliminate disparities, and achieve racial justice in a society that fulfills the promise of equality for all Americans. LDF also defends the gains and protections won over the past 80 years of civil rights struggle, and works to improve the quality and diversity of judicial and executive appointments.
Holiday Gift is a wonderful way to give a little boost to charities that are doing so much good in the world, at no cost to you! Donate today, and don't delay: The code expires on December 26th!
Get your Panels on at PAX Unplugged!
While MCG will not have an official booth presence at PAX Unplugged this year, you may spot our Community Relations Coordinator LaTia and Customer Support Queen Jennifer wandering the halls!
Additionally, LaTia has a schedule of panels that are definitely worth checking out:
Sharing the Sandbox: Creating in Established RPG Settings
When & Where: Friday at 4:30 p.m. in the Leviathan Theatre
Who: MCG's LaTia, along with Keith Baker (Eberron Campaign Setting), Jessica Macrum (Uncaged Goddesses), Jarrod Taylor (Across Eberron), and the cast of Eberron: A Chronicle of Echoes
What: Discussing on the importance of canon, getting comfortable with going outside what is written and known, the challenges of creating in newer and older settings, and the rewards of creating in a setting important to you
Wrong Answers Only: Bad Advice from Great GMs
When & Where: Saturday at 11:30 a.m. in the Mothman Theatre
Who: MCG's LaTia, along with Tanya DePass (Into the Mother Lands, Rivals of Waterdeep, Black Dice Society), Gabe Hicks (Creative Lead, Mythic Grove), Jasmine "ThatBronzeGirl" Bhullar (TTRPG Content Creation, Freelance), and HTTPaladin (Islands of Sina Una, POLYHEDRAL, Incantations) moderated by Dr. Raffael Boccamazzo, PsyD (Clinical Director, Take This)
What: Terrible (but very entertaining) RPG advice from amazing GMs to hopefully make you laugh!
Role For Success: Create Characters to Level Up in Real Life
When & Where: Sunday at 4:30 p.m. at the Leviathan Theatre
Who: MCG's LaTia, Dr. Sarah Hays, PsyD (Clinical Contributor, Take This), Brian Kunde (Culture & Operations Director, GaymerX), Eugenio Vargas (Theatre Artist, Independent), Lauren Urban (Content Coordinator, Idle Champions), Tanya DePass (Into the Mother Lands, Rivals of Waterdeep, Black Dice Society)
What: A discussion on building your RPG character to make you better in real life, with shop talk on how to build a character to improve your understanding of yourself in the game and beyond!
REMINDER: Holiday Shipping Deadlines!
The holidays are upon us and the time for gift-giving is at hand! We want your presents to get to your loved ones on time, and for gifts coming from the MCG Shop, here are our recommended "order by" dates for estimated expected delivery before Christmas.
USPS
Media Mail: December 10th
First Class: December 13th
Priority Mail: December16th
Priority Mail Express: December 21st
Priority International: November 26th
Priority Express International: December 3rd
FedEx
Home Delivery/Ground: December 13th
2-Day: December 20th
Overnight: December 21st
We will do our utmost best to get your packages where they're meant to go, but we also want to remind you that once these packages leave our hands, we have no control over them, so plan accordingly!

826 National is a nonprofit dedicated to exploring and unlocking the power of writing in today's youth. With nine chapters across the United States, they provide students from under-resourced communities access to high-quality, engaging, and free writing and publishing programs, with the goal of providing students with the skills to succeed and a place to shine.
Their Minneapolis chapter is currently running a Kickstarter to fund Rehumanize Me: A Black Youth Anthology, featuring poems, essays, short stories and other works by 14 young Black authors across the state.
The Kickstarter project has four days left to fund and is less than $2k away.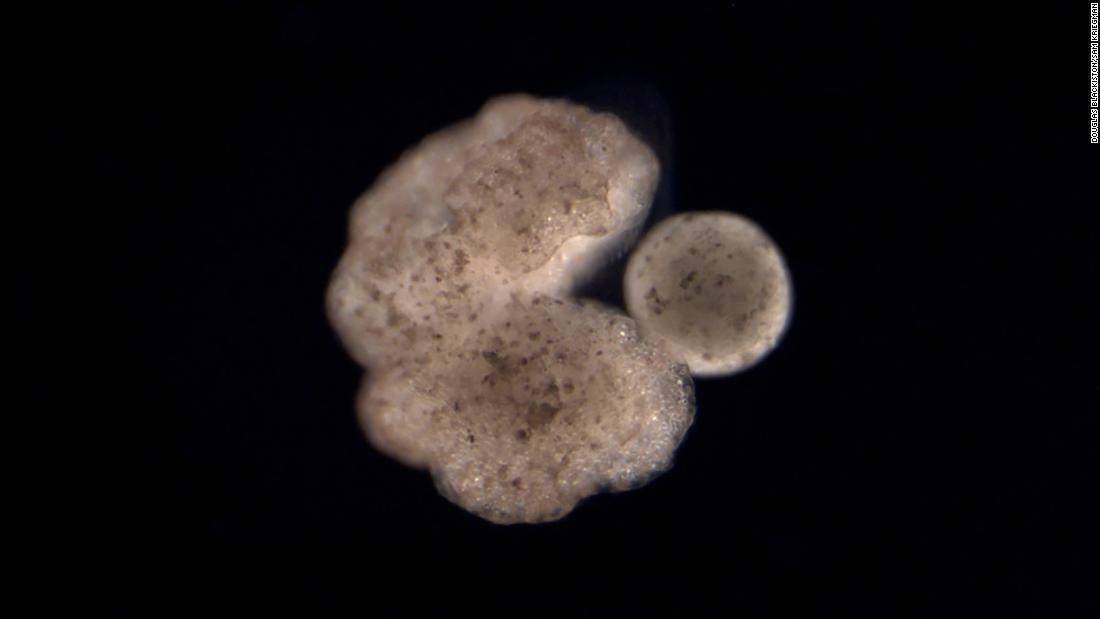 The robot uprising is upon us! …maybe.
The US scientists who created the first living robots say the lifeforms, known as xenobots, can now reproduce—and in a way not seen in plants and animals.
The xenobots, formed from the stem cells of the African clawed frog from which they take their name, reproduce by gathering loose stem cells inside their mouths, which then form into new xenobots days later.