Happy New Year, everyone! The beginning of 2022 is pretty quiet for us here at MCG—we're all heads down, happily working on our projects. We have a few important reminders for you to kick off the new year, as well as some fun recommendations from the team!
You can get Cypher Chronicles, and other MCG news, delivered right to your inbox! Enter your email address and click the Subscribe button in the right-hand column, and you'll never miss a post. You can also suggest topics for Cypher Chronicles by emailing us at [email protected].

Holiday Gift Was a Grand Success!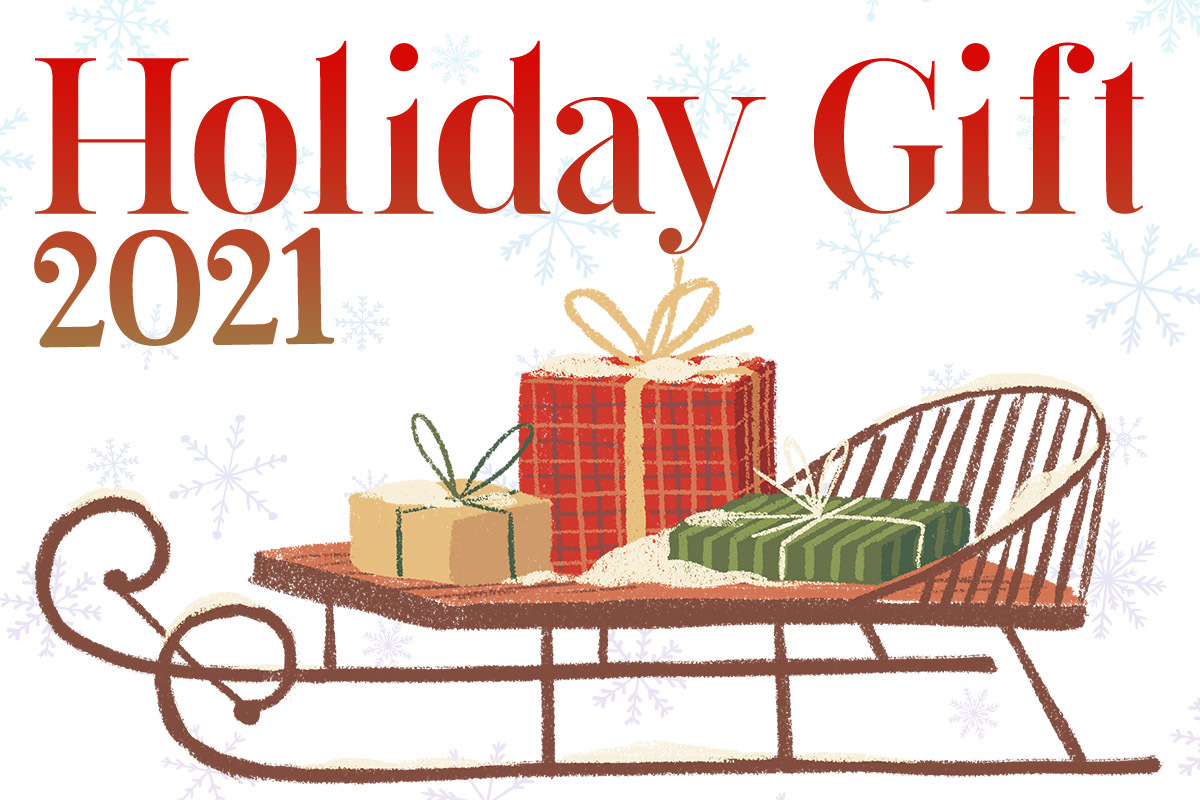 Thanks to your generous use of our 2021 Holiday Gift coupon, we were able to donate over $1,000 to The Trevor Project, NAACP Legal Defense and Education Fund, and Rainforest Foundation US! Your support is sincerely appreciated. Thank you for helping us contribute to these wonderful causes.
Planebreaker Preorders Are Still Open!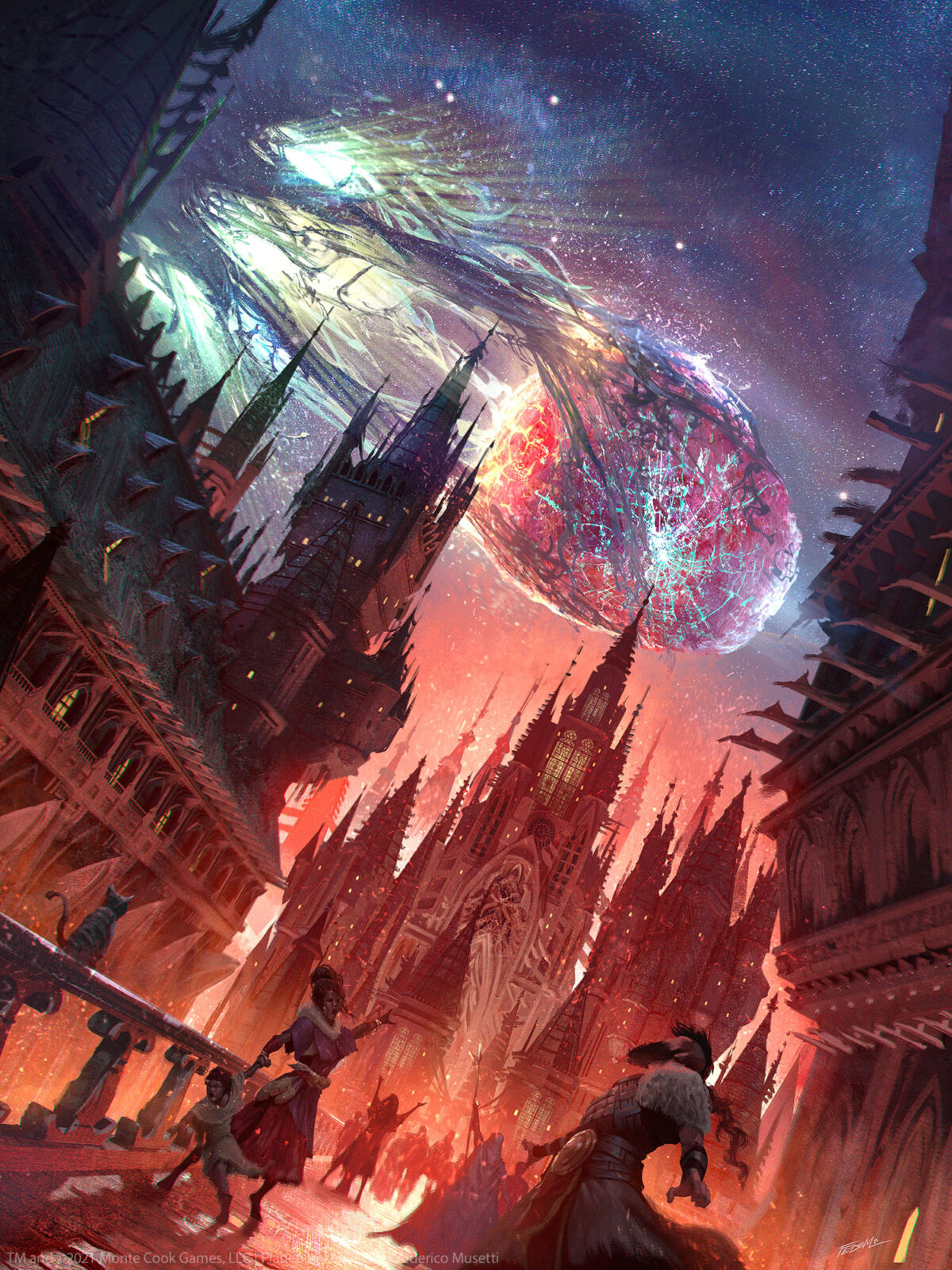 If you're reading this, you're likely already onboard the path of the Planebreaker, but just in case that cosmic moon passed you by, preorders are still open! Choose whether you'd like to traverse the planes in 5th Edition or Cypher System (or both, if you're that adventurous), and preorder your copies to get them before they hit retail shelves. Head over to the preorder store now!
New Gamemaster Month Is Going Strong!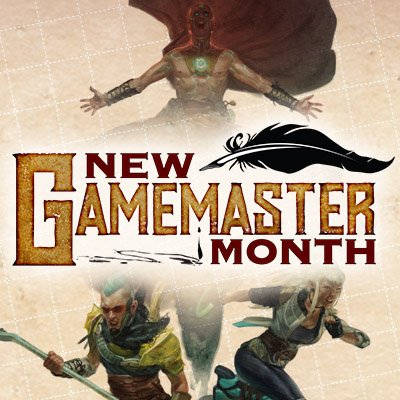 We're halfway through New Gamemaster Month, our annual month-long foray for new GMs to prep and run their first game session in one of six game systems by the beginning of February!
By now we've covered topics such as initial planning, setting and rules of your chosen system, and how to take these lessons to the virtual table. Even though we're halfway through, it's not too late to join the discussion and take the plunge!
Find out everything you need to know at NewGamemasterMonth.com and join us in our Facebook and Discord groups for support and advice from your fellow prospective GMs as well as seasoned game masters!
Getting the Jump on the 2022 Convention Season!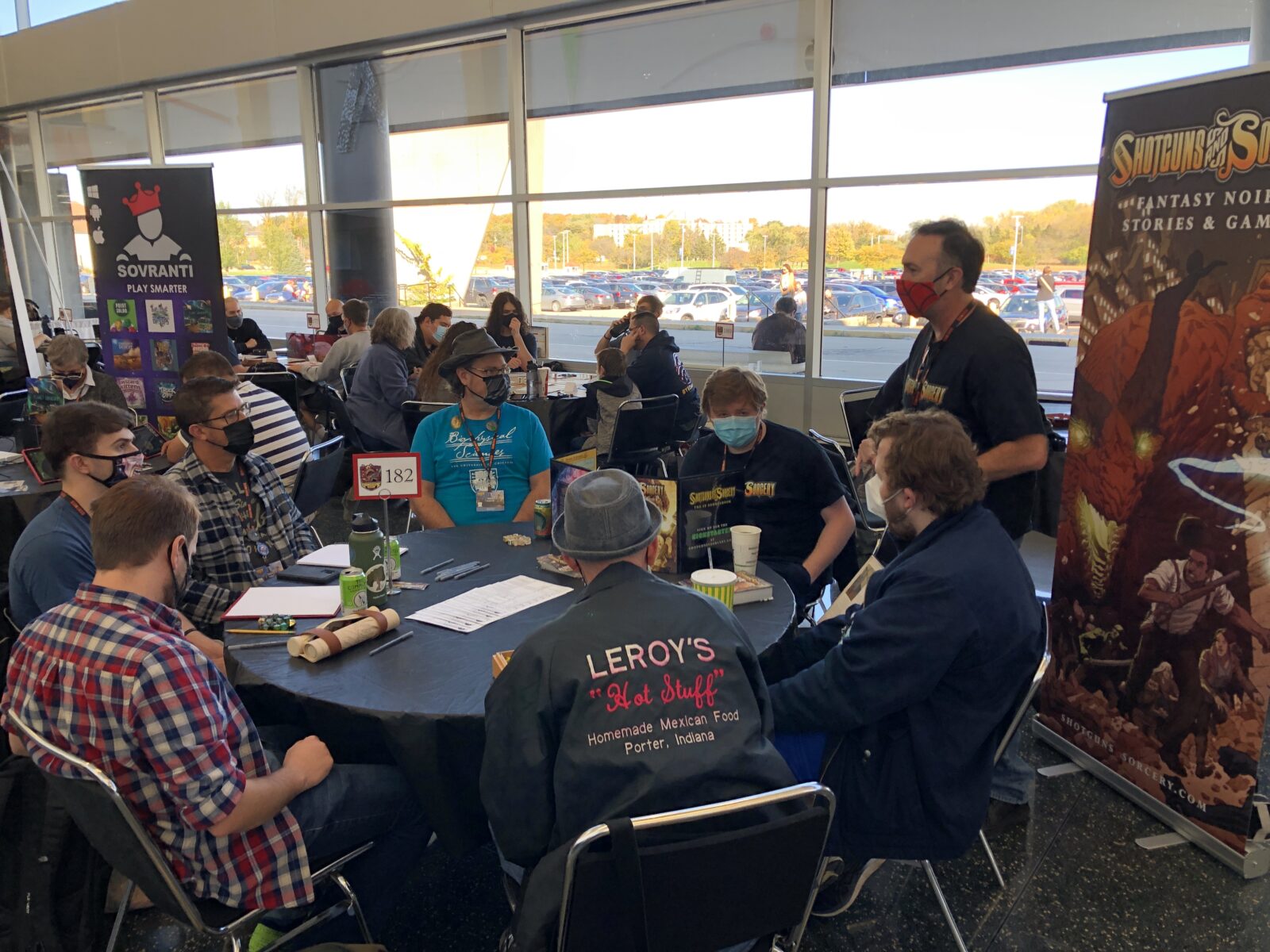 2021 saw us return to the convention floor, and with any luck, 2022 will see us back again! We are always looking for excited GMs to run games and demos at any convention we attend, and this year is no exception.
We're planning to attend Gen Con, Origins Game Fair, and Gamehole Con, and we'd love to have your assistance. Running games for us at conventions gets you all sorts of awesome perks, including hanging out with the MCG crew, goodie bags full of awesome items you won't find in our store, and even a complimentary badge to the convention!
If you're planning to attend any of these conventions and would like to lend us a hand, fill out our GM Interest Surveys!

This week's recommendations come from the MCG team! Over the holiday break, we found a lot of joy in new TV shows, music, games, and other great ways to pass our time, and we thought we'd share those with you!
What media are you enjoying? Tell us about it on our Facebook page or on Twitter!