In this issue of Cypher Chronicles, we tell you how we've bundled up ten years of adventure for you, but quantities are limited; we open the planes to parties of all levels with Path of the Planebreaker for 5e preorders; Monte talks about the development of and inspiration for the creation of Invisible Sun; and we see just how Weird we can get.
You can get Cypher Chronicles, and other MCG news, delivered right to your inbox! Enter your email address and click the Subscribe button in the right-hand column, and you'll never miss a post. You can also suggest topics for Cypher Chronicles by emailing us at [email protected].

Ten years of imagination—Ten Years of Adventure!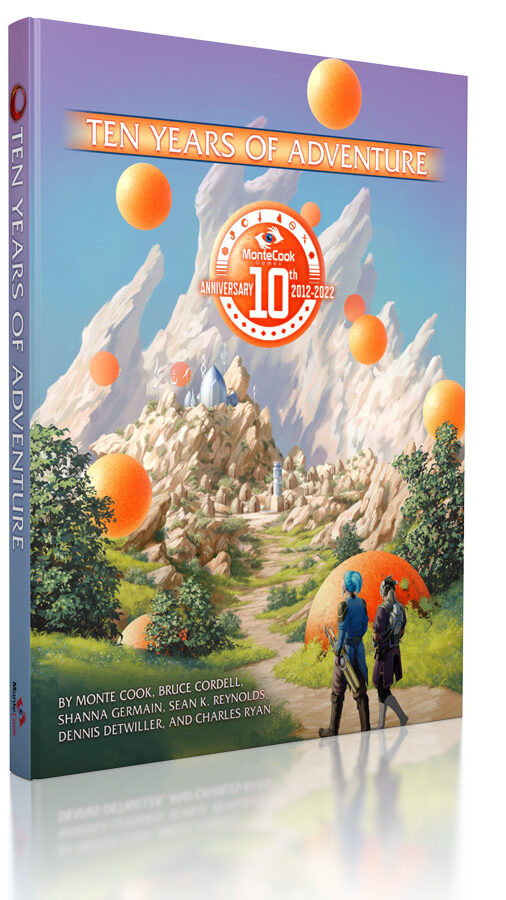 Over the last ten years we've published literally scores of adventures for Numenera, the Cypher System, 5e, Invisible Sun, and more. Many appear in corebooks, in sourcebooks (such as Slaves of the Machine God), and in compilations like Weird Discoveries. But some of our most acclaimed adventures have never seen print. Most frequently designed for use at conventions like Gen Con, these have only been released to the public in PDF.
Now Ten Years of Adventure brings ten of these fan favorites to print for the first time. It's a limited-edition hardcover that weighs in at 212 pages—plus downloads for pregenerated characters, player handouts, and other items you use at the game table. From fantasy and sci-fi one-shots, multi-party mega-events, and highly replayable horror adventures, this book delivers an amazing assortment of great gaming experiences from masters of adventure design. 
Preorders for Ten Years of Adventure are now open, and will ship in mid-August (a couple of weeks ahead of street date). Supplies are strictly limited—don't miss out!
[Gen Con GMs: You'll receive a copy of this book as part of your GM goodies. No need to preorder. (Not one of our Gen Con GMs, but thinking about joining us and getting your copy of Ten Years of Adventure for free? It's not too late—reach out to LaTia for details!)]
Also on preorder: Path of the Planebreaker!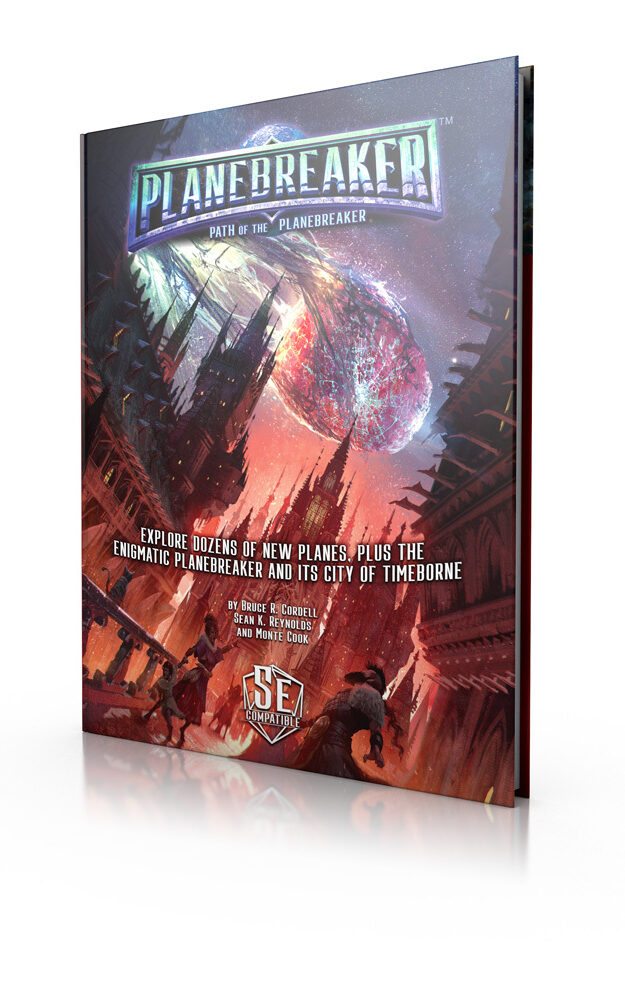 A cursed moon hurtles through the multiverse, crashing from one plane to the next, never at rest, forever fleeing a catastrophe that predates existence itself. Behold the Planebreaker!
Speaking of titles on preorder: It's not too late to jump in early on Path of the Planebreaker for 5e. This title releases in mid-August, but preorders will begin shipping as soon as next week.
The titular Planebreaker visits, in time, all planes, demiworlds, and dimensions. Some of these are well known to scholars, sages, and adventurers—but an untold number remain uncatalogued and unknown. The Planebreaker races through all of them, sooner or later, and the Path that trails behind it creates a route that links them all.
Travel this path to explore dozens of new planes. Venture into the Citadel of the Fate Eater, get lost in the Grove of Crows, or find true despair in the Tomb of Tomorrow. Or venture onto the Planebreaker and its fascinating city of Timeborne—home to refugees, planar travelers, and residents from across the planes. You can easily base an entire campaign in Timeborne, or just experience its many intrigues as you pass through.
You'll also find new creatures, NPCs, magic items, spells, playable species, feats, and subclasses within these pages.
Path of the Planebreaker opens the planes to parties of all levels—not just high-level play. You can even launch and play an entire campaign spanning the planes!
(This is the 5e version of Path of the Planebreaker. The Cypher System version will follow in a few months!)
Monte talks Invisible Sun—and making things weird
This week Monte took a look back at the development of and inspiration for the creation of Invisible Sun—a game he describes, among the many he's designed over the years, as "the most me." It's a fascinating look into Monte's thinking about what makes an RPG, its world, its characters, and its adventures compelling, interesting, and fun.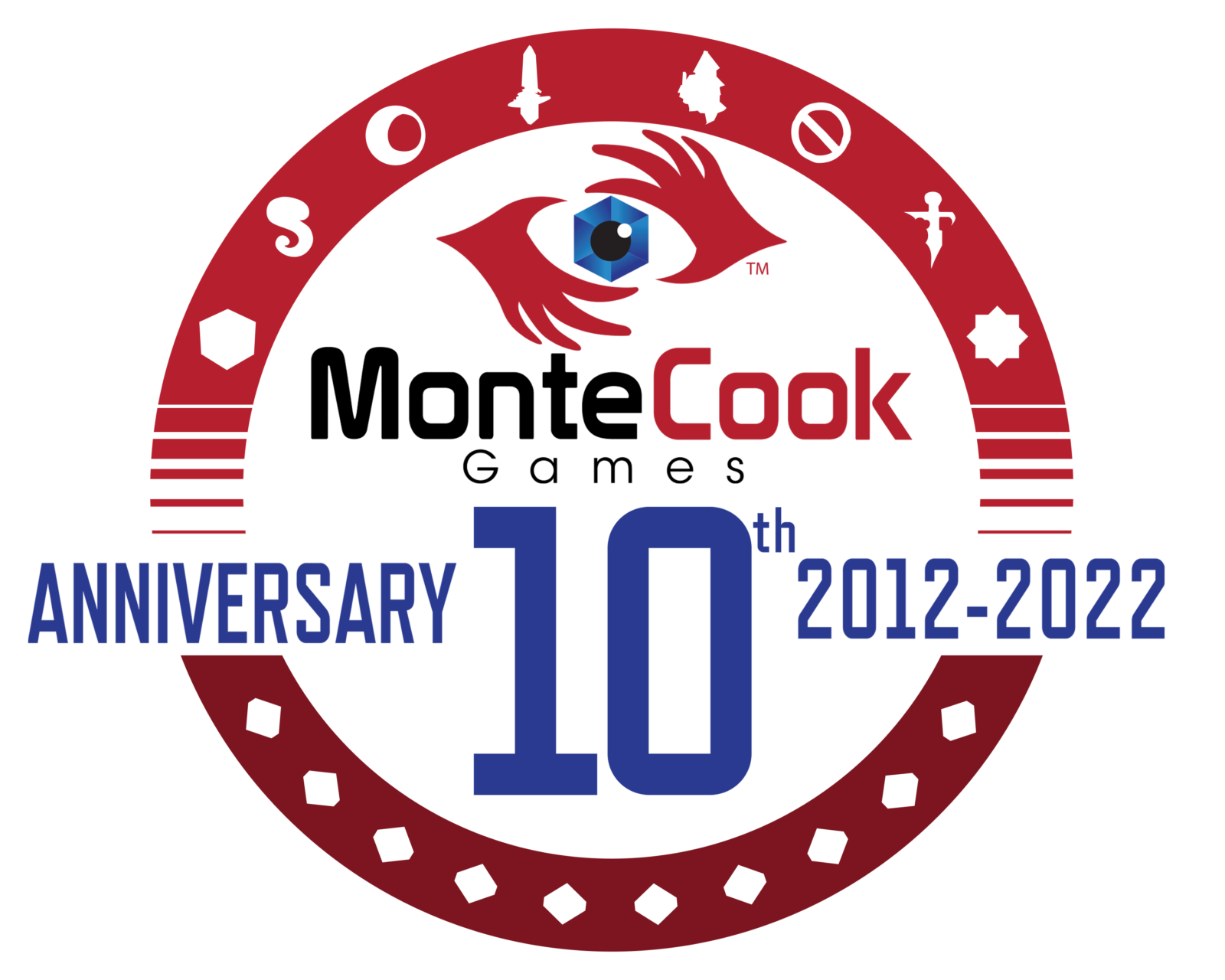 This is the sixth in a series of ten articles by MCG staffers digging into the games and design experiences that impacted them. (Are you sensing a pattern of tens here? It's not an accident!) Past articles have included Bruce Cordell talking about The Strange, Sean Reynolds on Stay Alive!, and Shanna Germain on We Are All Mad Here. And it's not just the designers: Teri Litorco explores her experience working on The Darkest House, and Charles Ryan talks about the impact of Numenera. And there are more to come!
Each article is also richly illustrated with highlights of the amazing artwork that has graced the pages of our games over the past decade.
Speaking of weird…
This week Monte touched on his love of the weird in Invisible Sun. There's more to come! Don't miss the next amazing thing from Monte Cook Games.
NPCs, creatures, places, magic items, gear, spells and abilities, names, appearances, backgrounds, plots, structures, vehicles—and yes, even player characters.
The Weird makes your game—any game—more exciting, more memorable, and more fun with resources and advice for ramping it up. From interesting to "GONZO," and everything in between, The Weird helps you take it to the next level. The campaign launches next month—sign up to be notified, and you'll get a cool free (and weird!) exclusive with your pledge.
We're running this campaign through BackerKit Crowdfunding—NOT Kickstarter! This new platform should make things easier, and offer an improved experience, for you and for us. Make sure you sign up to be notified so you don't miss it!
Numenera fans: There's something really cool just for you in this campaign, so be extra sure to sign up to be notified!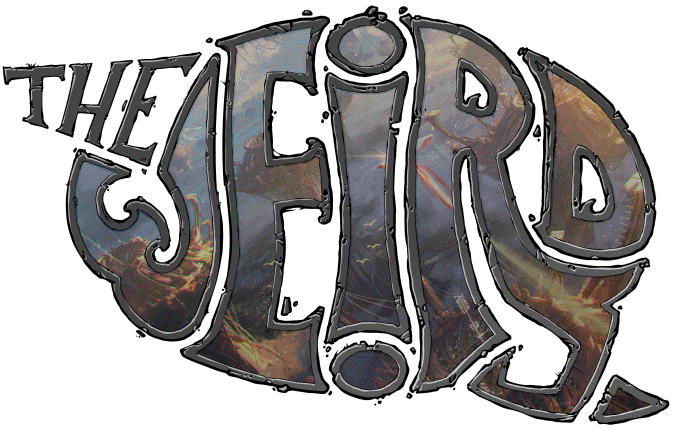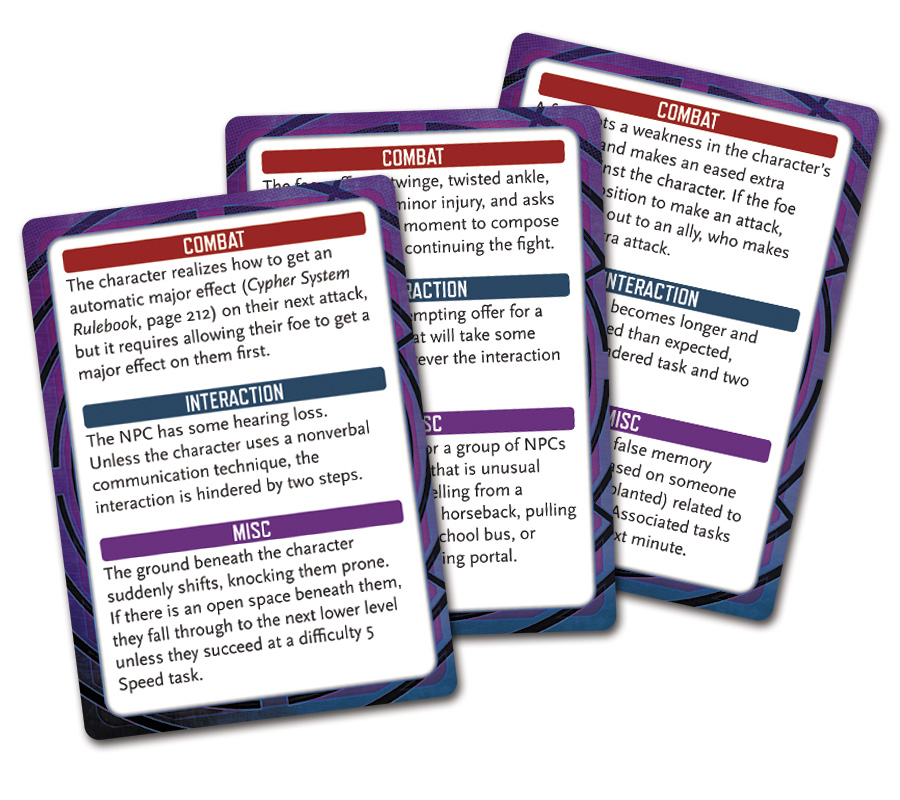 GM intrusions are a huge part of what makes the Cypher System so GM-friendly. But a good intrusion is like a snappy comeback: You always seem to think of it about five minutes after you needed it. Fortunately there's the new GM Intrusion Deck, perfect for inspiration on the fly or in prep. Just draw a card. Or draw three or four, and see what they inspire. You'll never run short of great intrusion ideas again.
(This new title builds upon the older Numenera Intrusion Deck—one of our all-time handiest products—with three times as many intrusion ideas!)