In this issue of Cypher Chronicles, we celebrate the release of the Cypher System Open License! Plus, Team MCG is gearing up for Gen Con! Come and enjoy new Numenera, Cypher System, and 5th Edition content, join us for An Evening with Monte Cook Games, and visit us at Booth 2519 to pick up and try out your favorite MCG games!
You can get Cypher Chronicles, and other MCG news, delivered right to your inbox! Enter your email address and click the Subscribe button in the right-hand column, and you'll never miss a post. You can also suggest topics for Cypher Chronicles by emailing us at [email protected].

The Cypher System Open License is now available!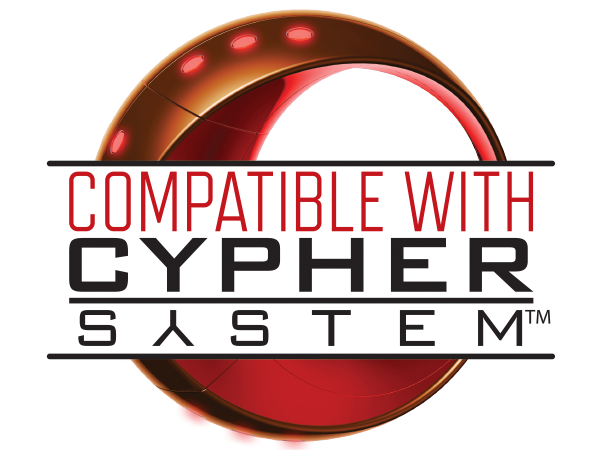 Earlier this week, we launched the Cypher System Open License, whose creation opens the doors for publishers and independent creators to use the Cypher System to create their own tabletop RPG products.
Through the Cypher System Open License, publishers may duplicate content from the Cypher System Reference Document (CSRD), a version of the Cypher System rules that includes nearly all rules content in the Cypher System Rulebook. Character generation, core game rules, optional and variant rules, creatures, cyphers, items, artifacts, and more are included in the Cypher System Reference Document. Text from the CSRD may be duplicated, in part or in full, within products created under the Cypher System Open License.
Publishers and independent creators can create and publish adventures, settings, supplements, and even entire, self-contained games powered by the Cypher System. They can modify, change, and add to the rules in the CSRD as best serves their vision. Items published under the CSOL can be released for free or for profit, in print or digital form, as long as they comply with the terms of the license.
Ahead of the license's release, we let three creators get a preview of the CSOL to see what sort of games they could create! Our friends at Cypher Unlimited will be bringing to life their wildly fun GM Roulette (join the Cypher Unlimited Discord for notifications!), Marlowe House Press will be releasing Blood and Chrome, a cyberpunk sourcebook and setting (you can sign up for notifications here), and Christopher R. Negelein of Ganza Gaming will bring the Mystery Flesh Pit National Park RPG to life!
We cannot wait to see the kinds of games you create with the open license at your fingertips!
Come see us at Gen Con!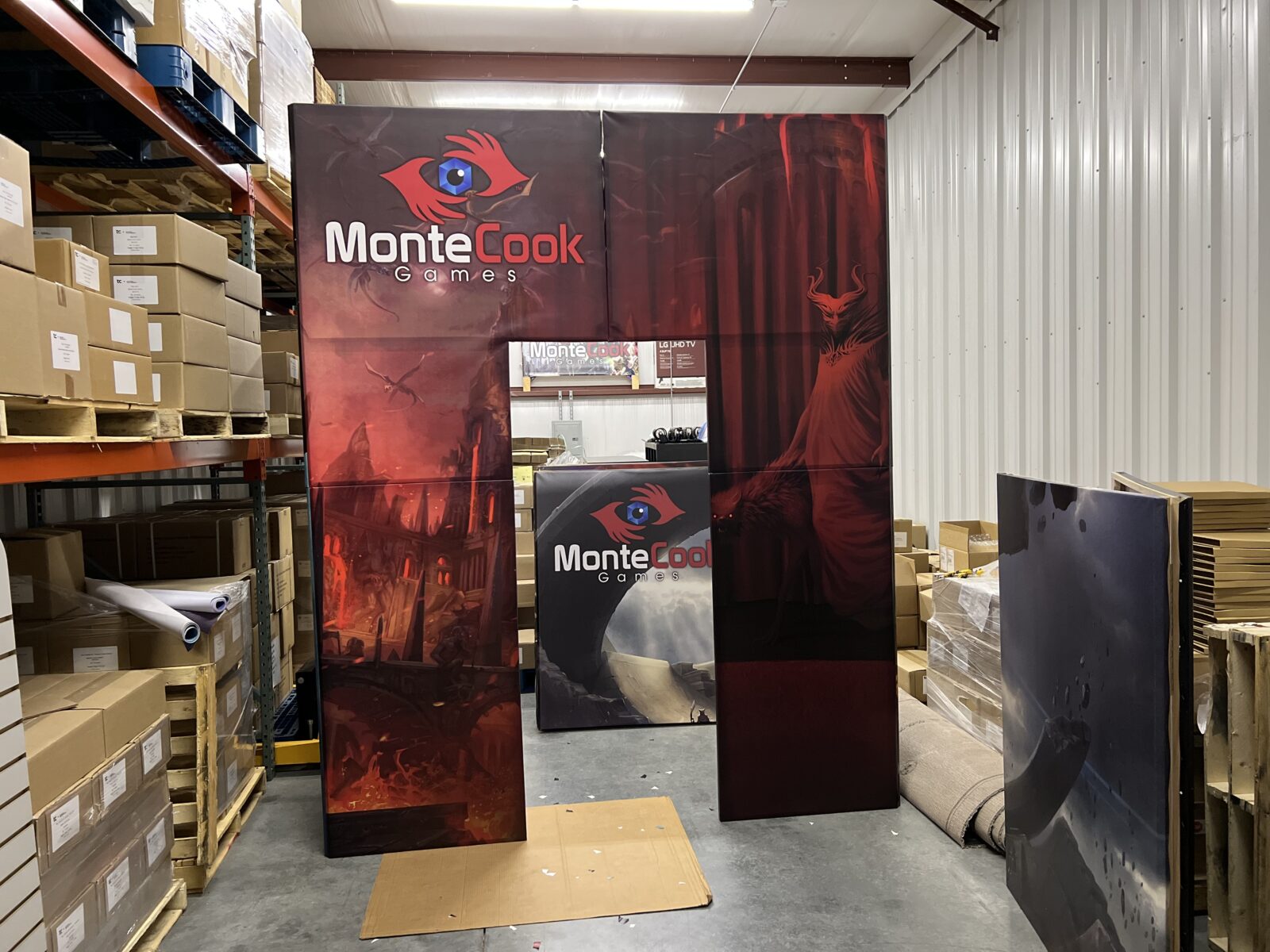 Next week, thousands of tabletop gaming fans will descend on Indianapolis for Gen Con 2022, and that includes Monte Cook Games!
Find us at Booth 2519 all weekend selling your favorite games and accessories and running demos of, and in game rooms 243-244 running brand new Numenera, Cypher System, and 5th Edition adventures, as well as the first public games of Stealing Stories of the Devil.
Our game room this year boasts almost a dozen tables running as many games simultaneously. There are still a few tickets left to be a player; get them while you can!
Additionally, Friday at 8pm ET heralds the return of An Evening with Monte Cook Games! Join us for an evening of fun games and many chances to win some pretty awesome prizes, as well as the chance to chat and speak with members of the team. We're looking forward to seeing you there!
We are still in need of GMs to fill some game slots as well—reach out to LaTia for more information!
The Weird is coming to BackerKit!
Don't miss the next amazing thing from Monte Cook Games!
NPCs, creatures, places, magic items, gear, spells and abilities, names, appearances, backgrounds, plots, structures, vehicles—and yes, even player characters.
The Weird makes your game—any game—more exciting, more memorable, and more fun with resources and advice for ramping it up. From interesting to "GONZO," and everything in between, The Weird helps you take it to the next level. The campaign launches next month—sign up to be notified, and you'll get a cool free (and weird!) exclusive with your pledge.
We're running this campaign through BackerKit Crowdfunding—NOT Kickstarter! This new platform should make things easier, and offer an improved experience, for you and for us. Make sure you sign up to be notified so you don't miss it!
Numenera fans: There's something really cool just for you in this campaign, so be extra sure to sign up to be notified!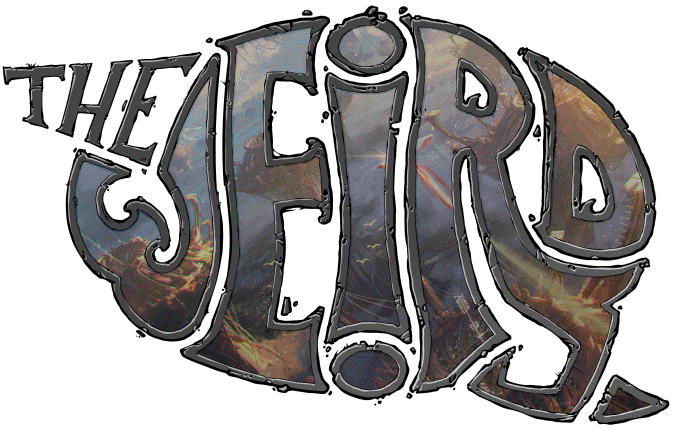 Check out this trailer and character introduction for The Checkmate Plan, a three-part podcast adventure that takes place in the world of The Strange by our friends at Sky Hammer Press.
Episodes will release bi-weekly beginning on August 1st wherever fine podcasts can be listened to!