In this issue of Cypher Chronicles, we reflect on Gen Con and look forward to Gamehole Con, set The Darkest House free from its computer prison, and prepare to get Weird.
You can get Cypher Chronicles, and other MCG news, delivered right to your inbox! Enter your email address and click the Subscribe button in the right-hand column, and you'll never miss a post. You can also suggest topics for Cypher Chronicles by emailing us at [email protected].

Thank you all for a wonderful Gen Con experience!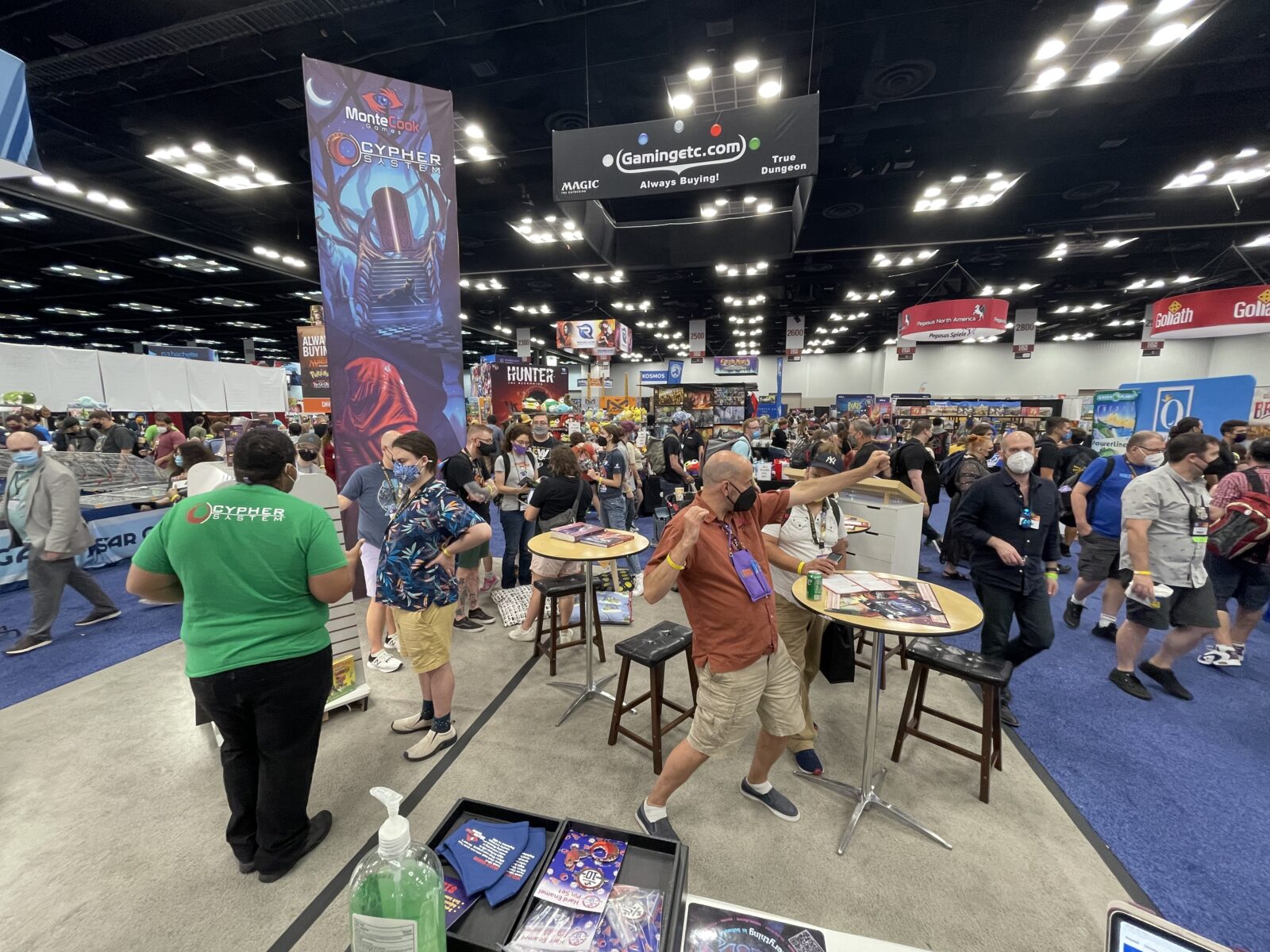 A very heartfelt thank you to everyone who came to see us at Gen Con 2022!
This year saw us debut a new booth layout with new images on the light tower and gorgeous lighted shelves to get the best view of all of our games while still keeping our comfy, cozy demo areas and allowing plenty of space to walk around and peruse. We heard so many good things about the space and are overjoyed that you liked it as much as we did!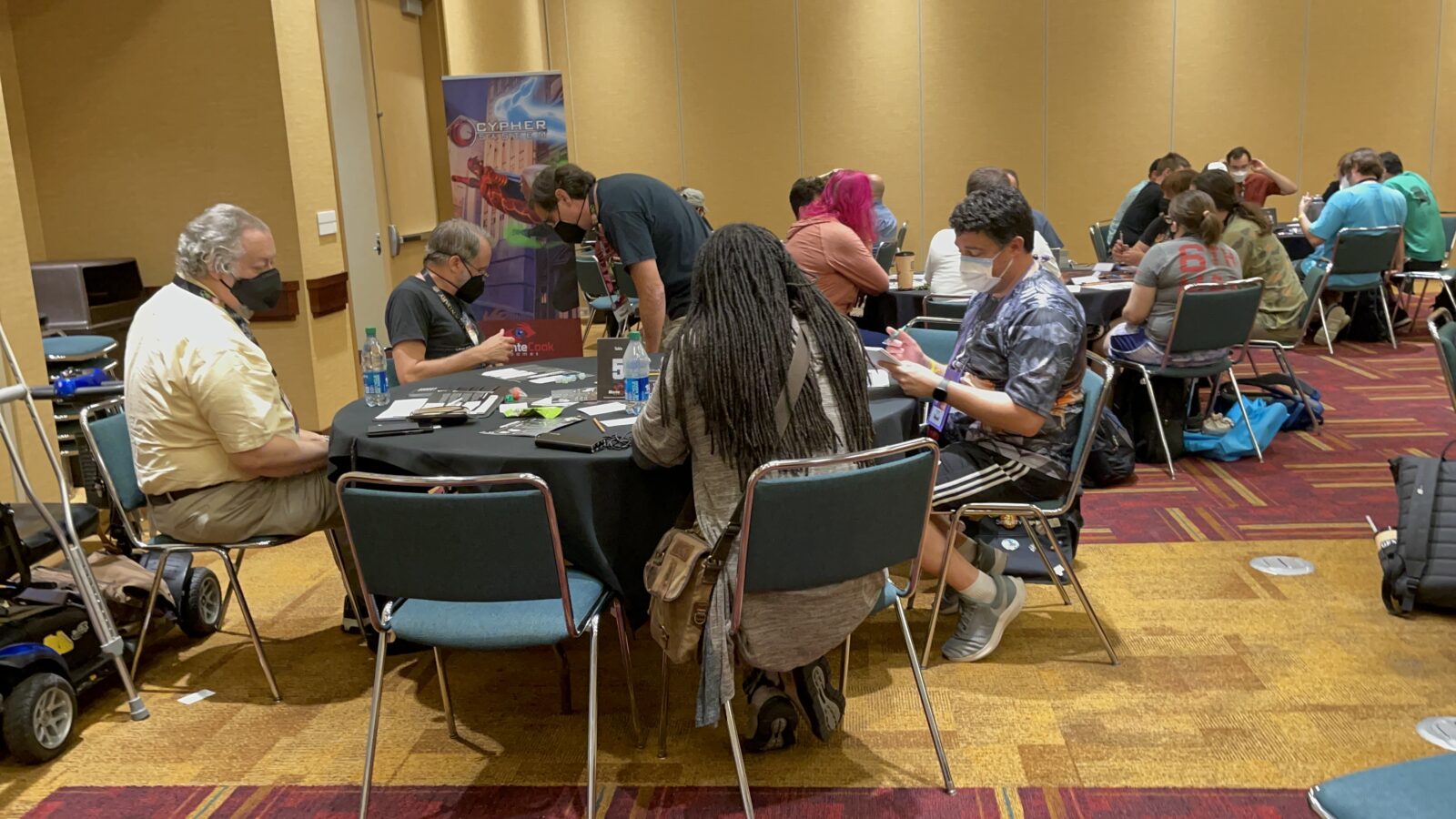 Away from the Exhibit Hall, our game room was lively all weekend with sessions of three new convention adventures, a classic No Thank You, Evil! adventure, and the first-ever sessions of Stealing Stories for the Devil run in public! The stories our GMs and players came up with for every session were incredibly unique and equally amazing—one table even managed to steal Tammie's badge as a part of their heist without their GM knowing!
Finally, Friday evening saw the return of An Evening with Monte Cook Games, held in the secluded basement of the old Union Station building. It was an evening full of news, camaraderie, and games: each member of Team MCG brought their favorite quick card games and demoed them for attendees who also got many chances to win some amazing prizes throughout the evening.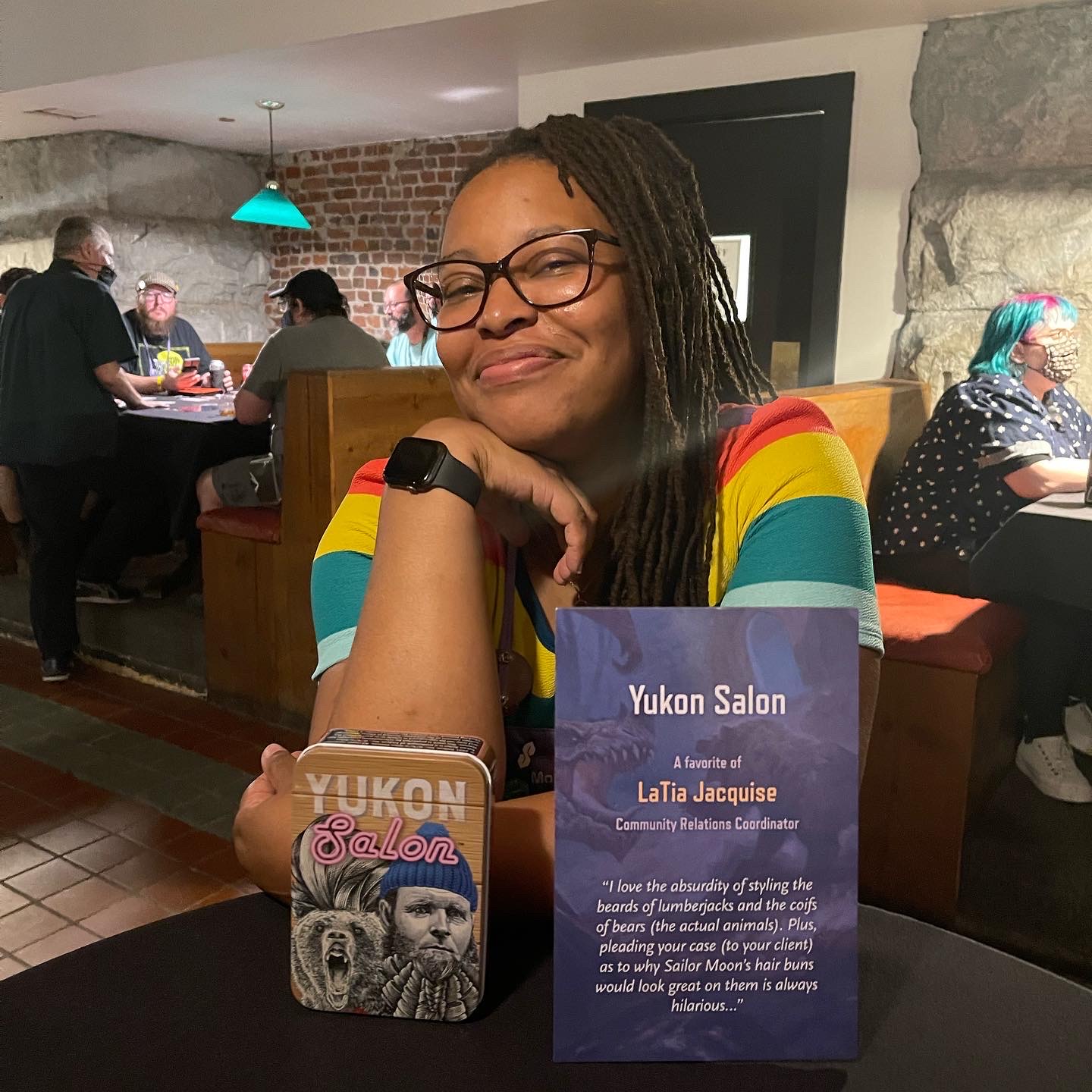 We also want to thank our amazing team of helpers who made sure booth set up and teardown was as easy as it could be, who ran for emergency food and drinks, and we especially want to shout out all of our GMs and Asset Team members who ran the games that everyone enjoyed. Gen Con can't be what it is without such an incredible group of people both behind and in front of the curtain. We look forward to doing it all again next year!
We're having a birthday party at Gamehole Con!
With Gen Con behind us, Team MCG looks ahead to Madison, Wisconsin and Gamehole Con at the end of October. If you're an MCG fan, this is one show you are not going to want to miss.
A small but mighty convention, Gamehole Con quickly won us over with its big convention energy without being as crowded as other cons we go to. This year, we've once again sponsored the lounge space above the main walkway, and will be filling it with four tables of non-stop gaming. In addition, we'll have two panels about our recent and upcoming initiatives, and—perhaps best of all—a birthday party! It is our ten-year anniversary, after all!
We'll have a more formal announcement next week, but if celebrating with MCG sounds like your kind of event, then clear your calendars for October 20-23 and get ready to party with us!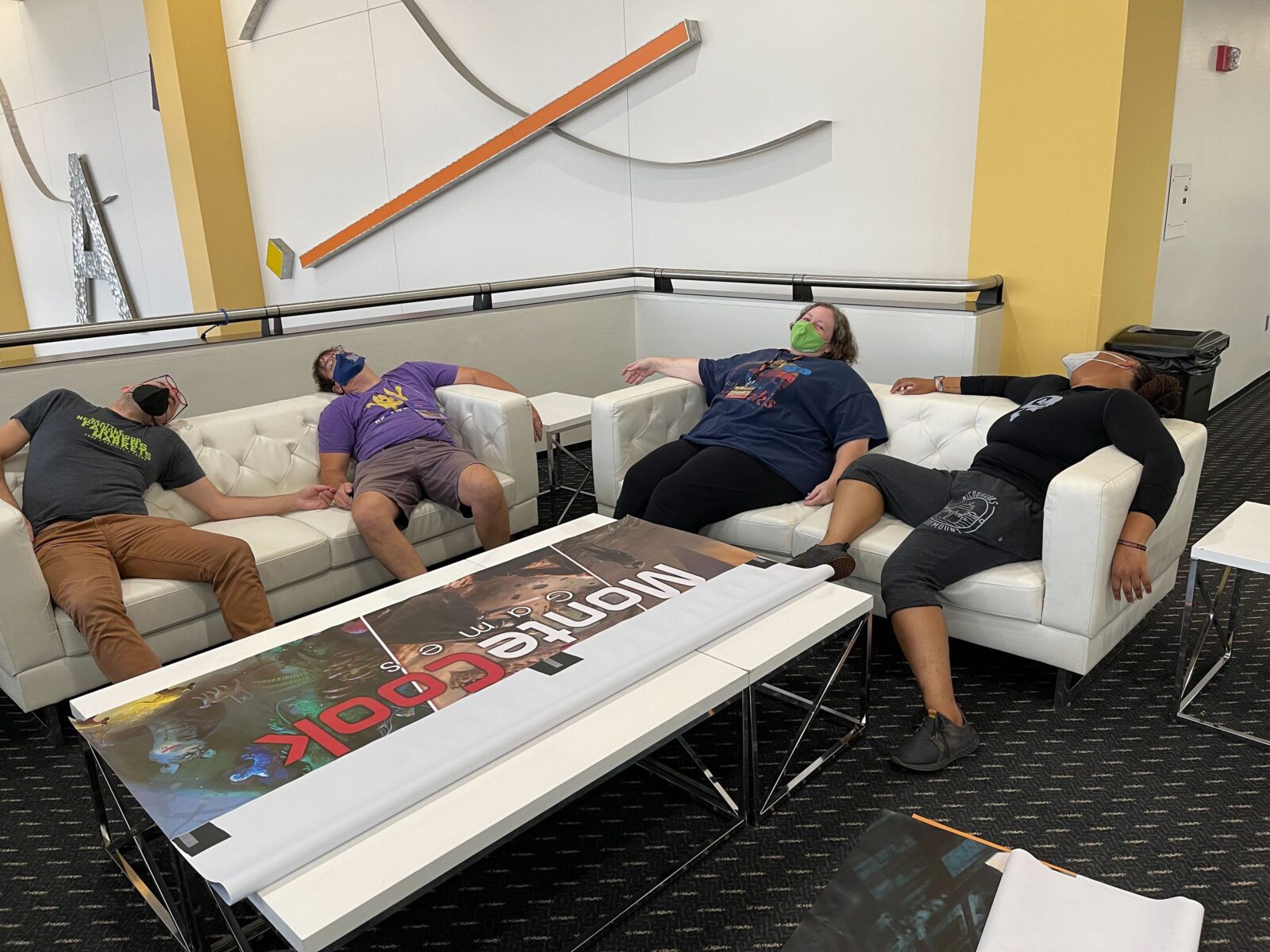 The Darkest House has been freed from its prison…
We said we weren't going to do it, but The House had other plans. The print version of The Darkest House went on preorder this week!
The Darkest House—now available as a 296-page hardcover book—is an mega-adventure that takes you into a unique realm of horror. It's made for the game you're playing right now, integrated into your campaign regardless of the setting or game system. And it's uniquely optimized for a rich, powerful experience that's immersive for the players and easy on the GM—whether you play face-to-face or online.
The Darkest House will chill and frighten your players like no other RPG experience. But along the way their characters will have experiences that make them stronger, deeper, richer, and more powerfully bonded as a party.
Whether you game face-to-face or online, the unique format of The Darkest House makes the GM's job easy while providing an amazingly immersive experience for the players.
Gen Con attendees were able to snag the book before it went on preorder (and it went fast—we were sold out by Saturday!) Now The House has tasted freedom beyond the borders of the computer screen—and it wants more.
Preorder your copy today to bring The Darkest House to your gaming table in physical form!
Are you signed up for The Weird?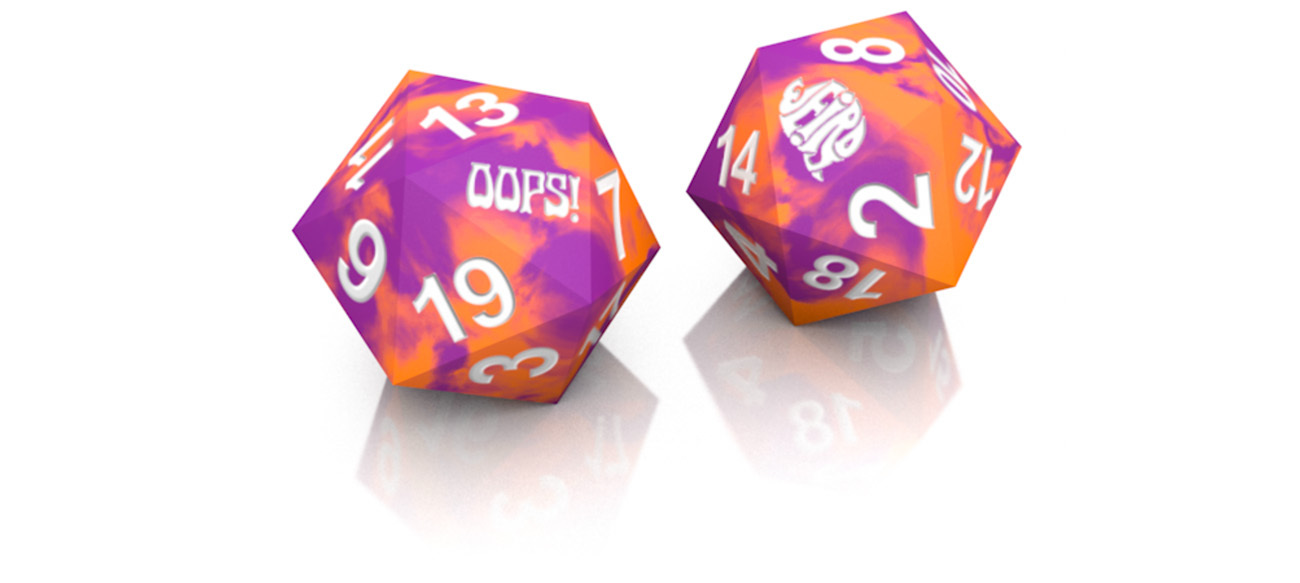 NPCs, creatures, places, magic items, gear, spells and abilities, names, appearances, backgrounds, plots, structures, vehicles—and yes, even player characters.
The Weird makes your game—any game—more exciting, more memorable, and more fun with resources and advice for ramping it up. From interesting to "GONZO," and everything in between, The Weird helps you take it to the next level. The campaign launches next month—sign up to be notified, and you'll get a cool free (and weird!) exclusive d20 with your pledge! It's bouncy but sharp, and the colors are WILD. We think it makes an appropriately weird gift for such a weird campaign.
REMEMBER: We're running this campaign through BackerKit Crowdfunding—NOT Kickstarter! This new platform should make things easier, and offer an improved experience, for you and for us. Make sure you sign up to be notified so you don't miss it!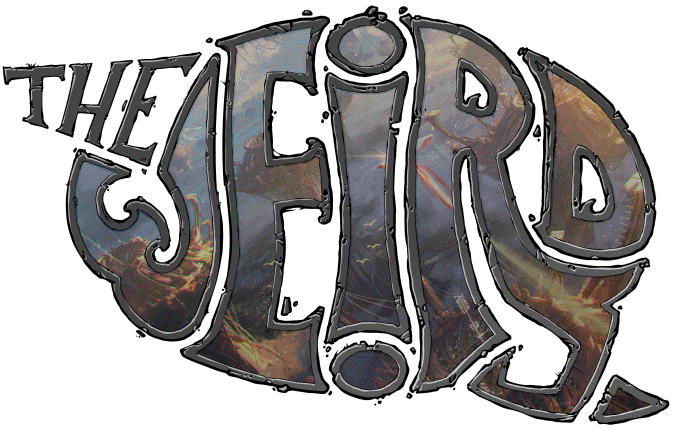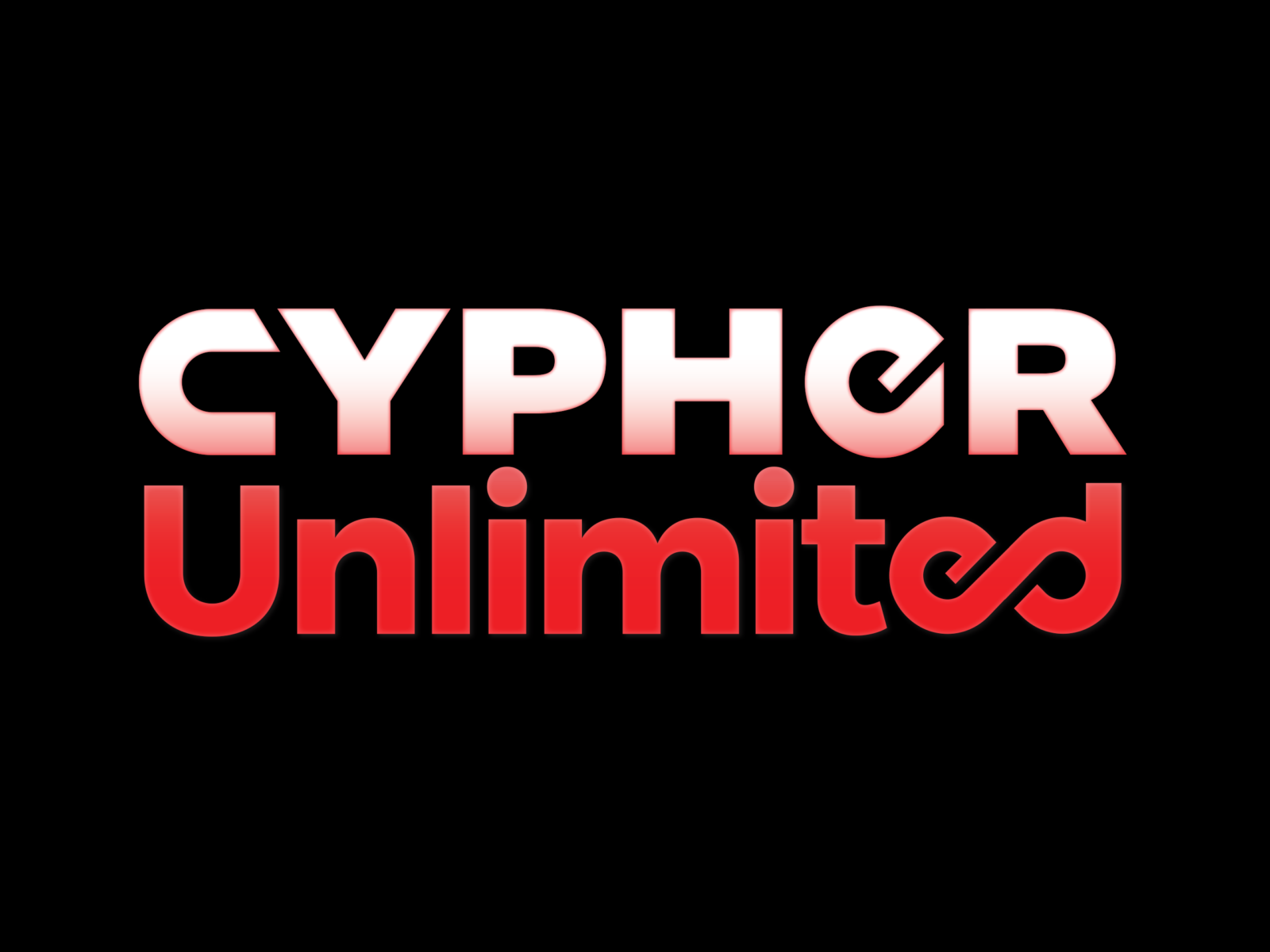 Cypher Unlimited is our official unofficial fan club for all things Monte Cook Games, and the Discord community reached 4,000 members this month, just in time for them to celebrate their 5-year anniversary!
Founders Alphadean, Anthony, and Al also have a Twitch show most Wednesdays at 7pm PT/10pm ET where they talk about all things Cypher and MCG-related. Their most recent episode was a deep dive into First Responders. Exciting stuff!
You will truly never know a more dedicated and wonderful group of folks like the Cypher Unlimited community. Find them on Facebook, on Twitter, or become one of the 4,000 (and growing!) members on Discord.