Welcome to Cypher Chronicles! In this issue you'll find info and photos from our 10th birthday party celebration, the scoop on why we love Gamehole Con and why you should come visit us at GHC-2023, photos and info on a real-life weird place that we visited as a team, plus spooky Halloween recommendations—like The Takings—and more!
You can get Cypher Chronicles, and other MCG news, delivered right to your inbox! Enter your email address and click the Subscribe button in the right-hand column, and you'll never miss a post. You can also suggest topics for Cypher Chronicles by emailing us at [email protected].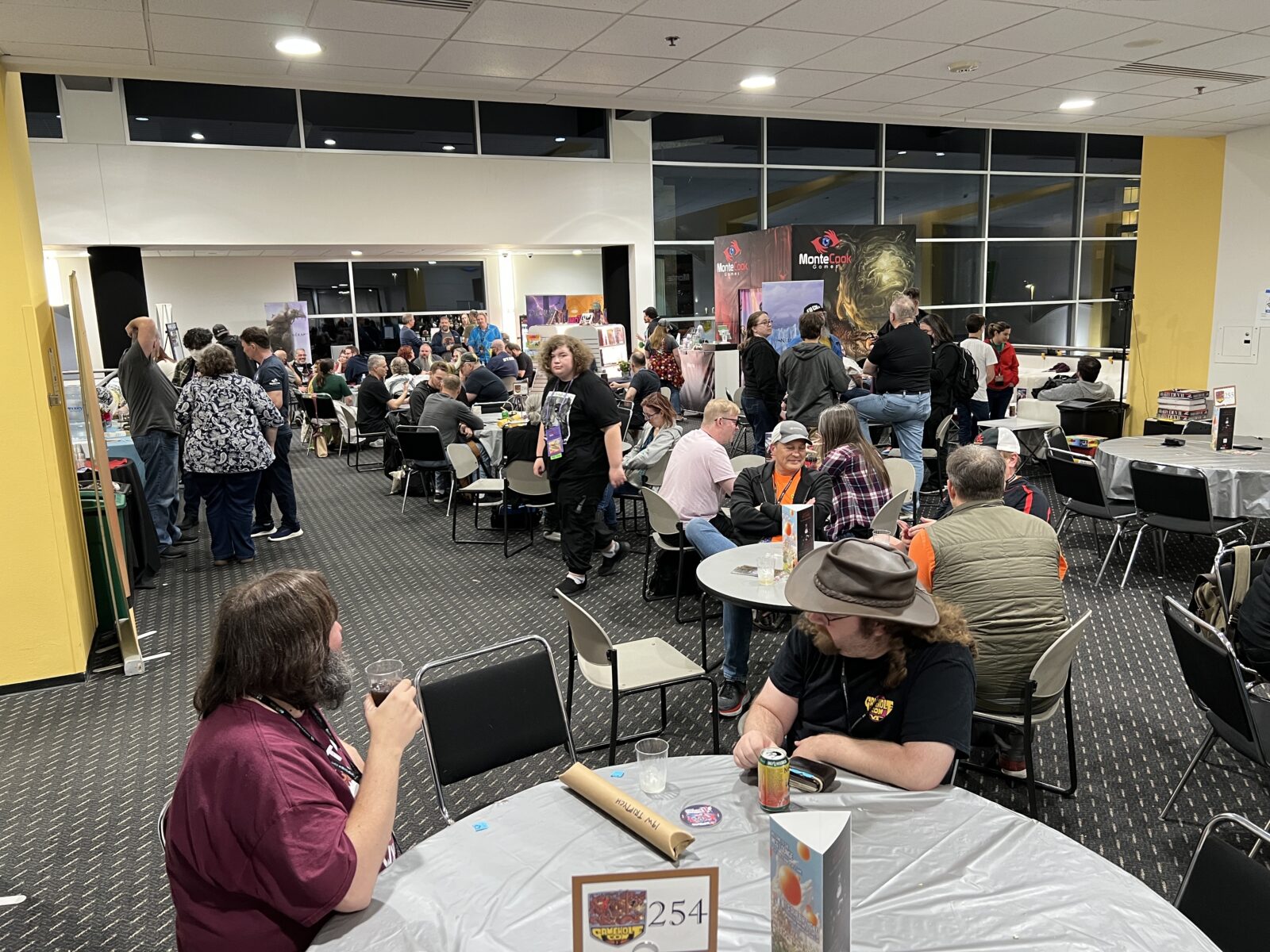 We Celebrate a Grand Birthday
at Gamehole Con!
As you may have heard, 2022 is MCG's 10th anniversary year. We brought our anniversary celebrations to an exciting high point last weekend at Gamehole Con, where we held our official 10th birthday party.
Let's talk a bit about this fantastic convention! This midsized con is focused almost exclusively on RPGs. It's relaxed, fun, and jam-packed with the sorts—and quantities—of events you normally expect only at national conventions—plus an amazing roster of industry guests. MCG hosts the convention lounge, a spacious area that includes our booth and game tables, plus sofas, a bar (yes, a bar), coffee and ice cream nearby, and open gaming tables. It's an amazing con experience truly unlike any other!
We held our birthday party (attended by a hundred or so of our favorite people) Saturday night. There was cake and ice cream, drinks and door prizes, and presents for everyone—guests and MCG staff alike. It was a fantastic culmination of this wonderful 10th-anniversary year. Check out a few photos from the party and the entire Gamehole Con weekend!
(If this looks like fun, consider joining us next year. While we won't have a major anniversary every year, Gamehole Con has become one of our very favorite annual events, and future years will be just as fun. Look for 2023 details in the months to come!)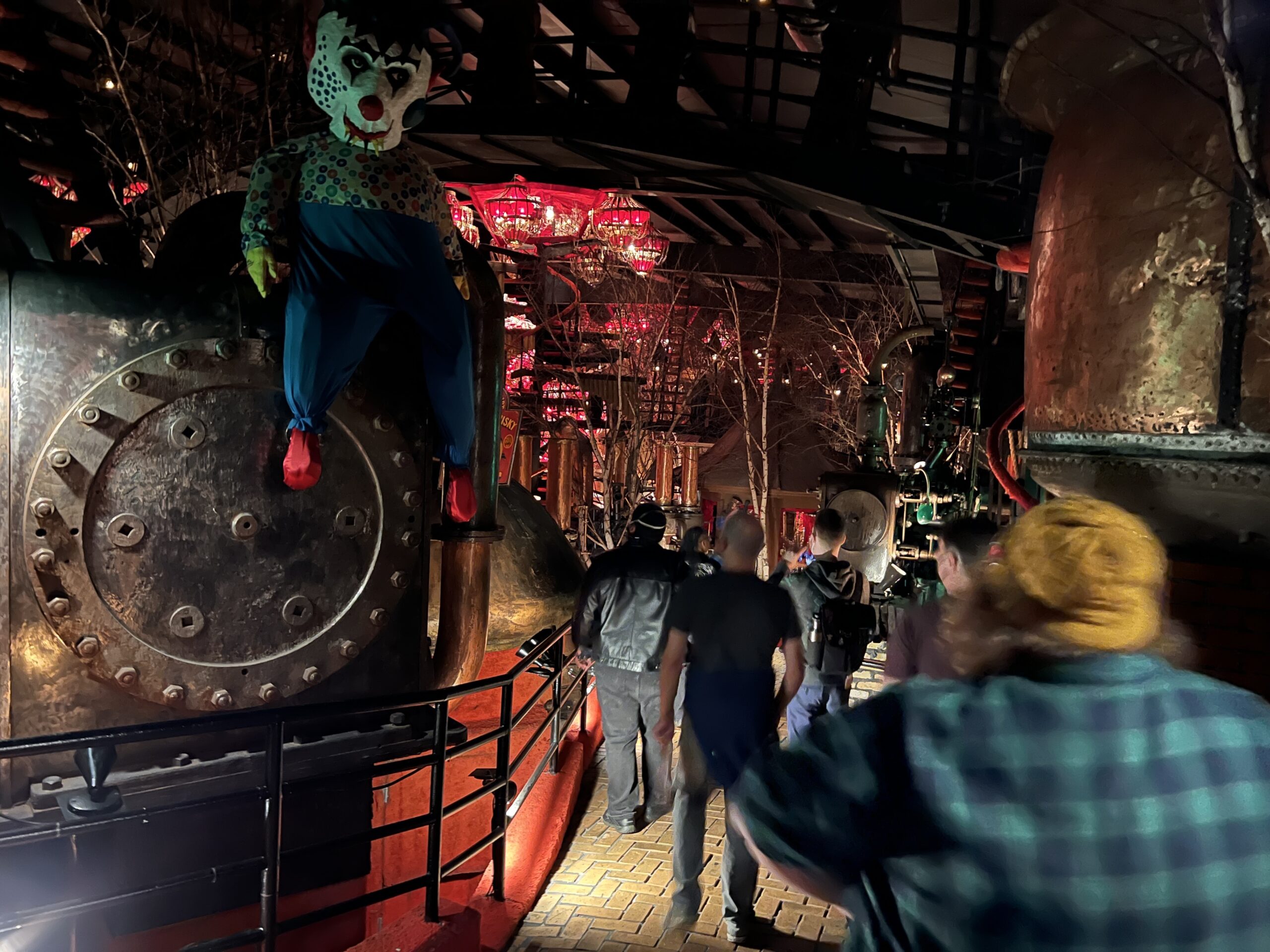 Enjoying the Weird—in the Real World!
After Gamehole Con, the MCG team took a day to relax and hang out before returning to our respective homes—and that day included a trip to The House on the Rock. This Wisconsin attraction defies description—let alone explanation—but if you're looking for some weird inspiration, it absolutely cannot be beat! Here's just a tiny peek at the weirdness we encountered: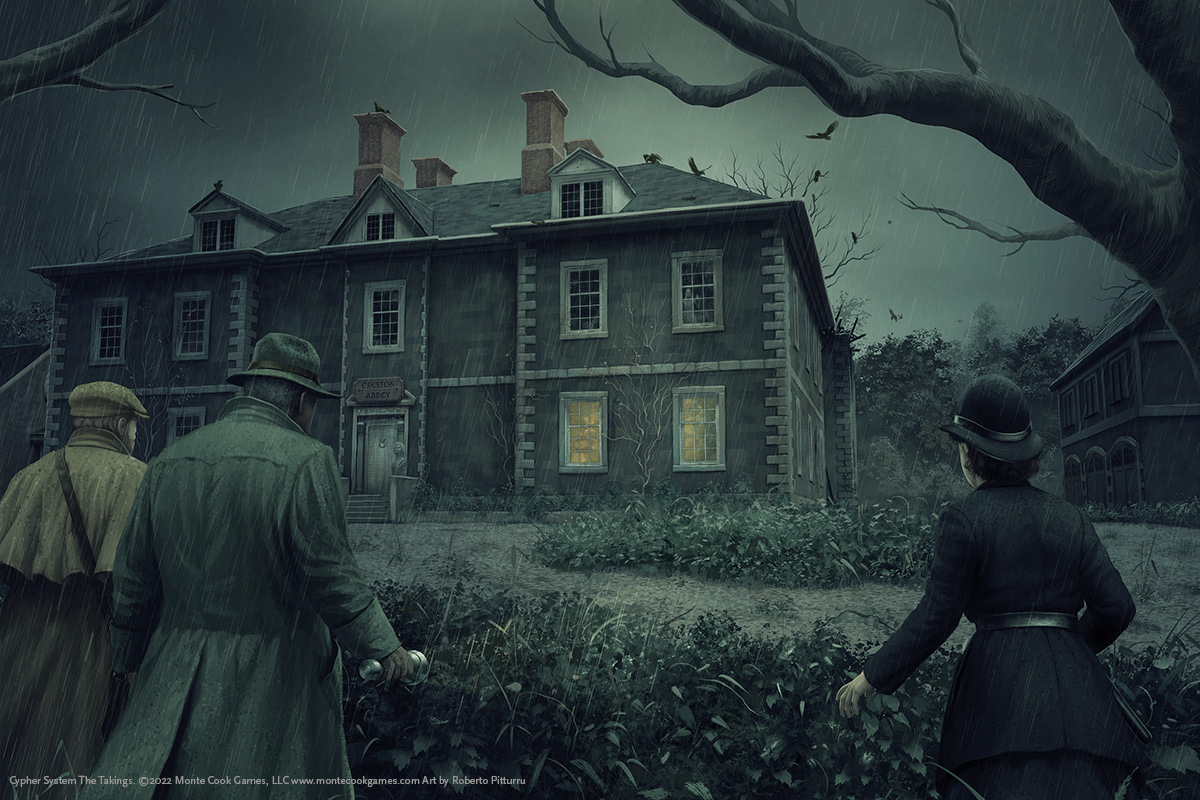 The Takings Is Out Now!
It is 1921. Three young men have disappeared from a rural village in Devon. Authorities are called in, but the villagers have their own theory: a local myth tells of a vampire that, every few decades, steals away three young people. Is there any truth to the myth, or is something more mundane at work? And what does it all have to do with Creston Grange, the local manor house, now standing derelict and rumored to be one of the most haunted sites in England?
Perfect for a Halloween one-shot, or the launch of a new horror campaign, The Takings is now out in PDF. This was one of our official adventures at Gen Con and Gamehole Con, and it includes pregenerated characters so you can jump right into the spookiness!
(The Takings is included in Ten Years of Adventure. This hardcover, which includes nine other adventures that have never before seen print, is available in limited quantities only!)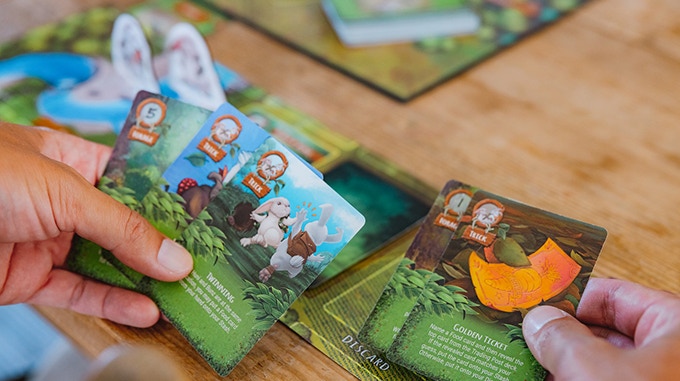 Recommendations
Looking for more seasonal creepiness? We're digging Mister Howl—a found-footage ghost story in book form!
Lee Smith's art has graced MCG products since we started, including the fantastic character sheets for Numenera, the wonderful animated borders in We Are All Mad Here, and so much more. He's currently launching his own beautifully-illustrated Survival of the Fattest board game, and it looks great!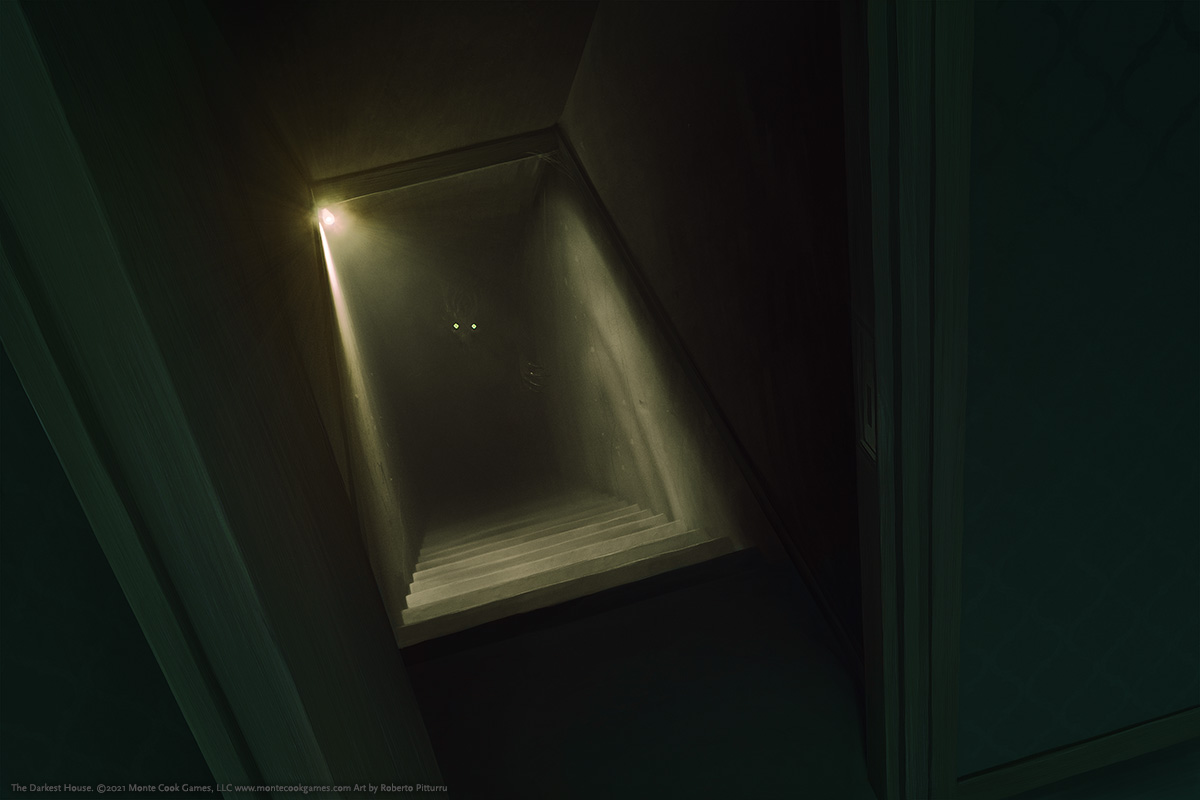 Did You Miss It?
It's the spookiest weekend of the year! If you like horror games, you'll love The Darkest House. It's made to be incorporated into the game you're playing right now (it works best with existing characters who have backstory, relationships, and bonds—all fodder for the House's horrors!), so you don't need to start a new campaign or make new characters. Chock full of thrills and terror for a perfect Halloween interlude!
The Darkest House is available in hardcover, or a unique app optimized for online play. Either way, you get literally hundreds of sharable resources to immerse your players in a TTRPG horror experience like no other!