Celebrating members who joined our team in 2022, 10th anniversary festivities, big Cypher System news, and great campaigns and products—we look back at a busy and fantastic year!
You can get Cypher Chronicles, and other MCG news, delivered right to your inbox! Enter your email address and click the Subscribe button in the right-hand column, and you'll never miss a post. You can also suggest topics for Cypher Chronicles by emailing us at cychron@montecookgames.com.

In this, our final Cypher Chronicles of 2022, let's have a look back at a fantastic 10th anniversary year. There's too much to hit every significant event, activity, and product, but here's an overview that hits the highlights. Thanks so much for sharing this special year with us—we're looking forward to an even more awesome 2023!
(If you'd like to look at some highlights from previous years, there's a detailed timeline of our first decade in this article from early 2022.)
The Team Grew (and Shrank a Little, Too)!
This spring we welcomed two new members to our team: Javier and Dominique. Sadly, late in the year we said goodbye to LaTia, as she moved on to an exciting new opportunity.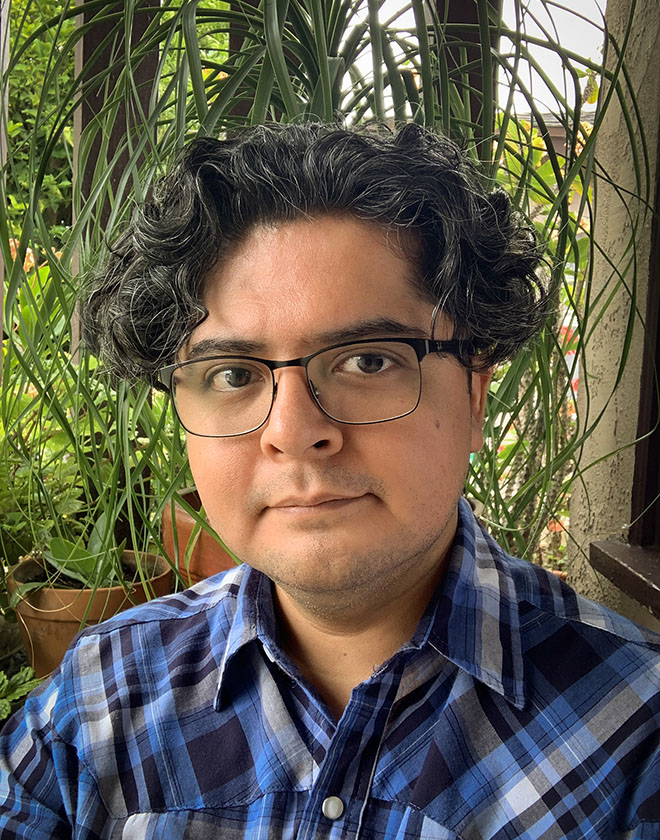 Graphic Designer Javier Beltrán put his visual design skills in service of our games for several years, initially as a freelancer who helped us out with a number of layout and graphics tasks. He joined our team full-time this spring.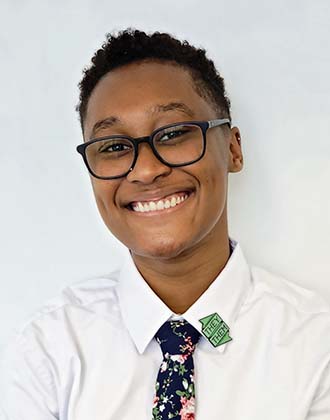 Designer Dominique Dickey returned to MCG this spring as a full-time member of our design team, after interning with us a couple of years ago.
The MCG Staff Looked Back at Ten Years of Favorite Titles
In celebration of our 10th anniversary, over the course of the year members of the MCG team took a look back at products we released over the past decade, and talked about their personal experiences creating these titles and the influence they had on them as gamers, professionals, and just, well, people. Each of these articles also features a big selection of the author's favorite art from the project. Have a look: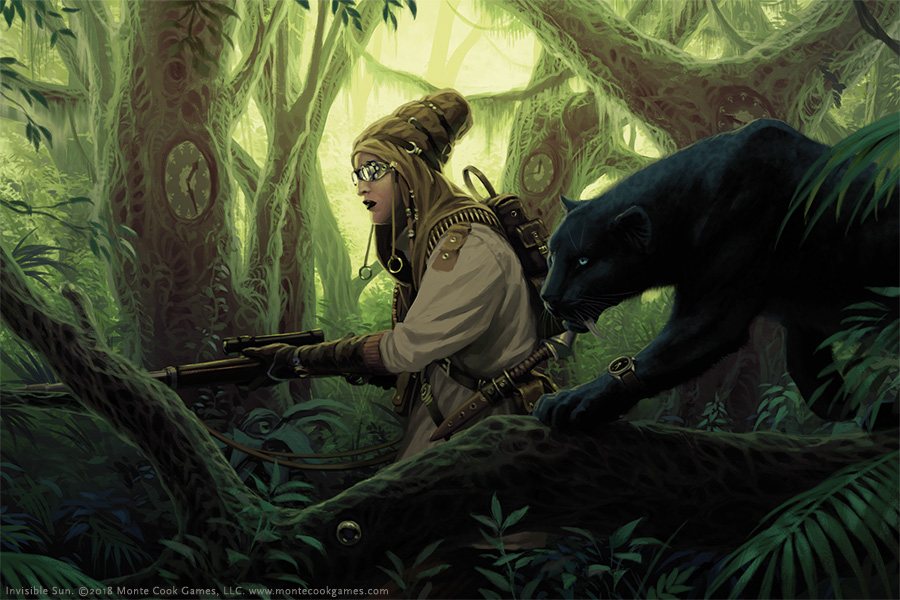 There Was Big News for the Cypher System!
In July we released the Cypher System Open License, making the Cypher System core rules available for use by—well, anyone! Publishers, gamers, and members of the public can publish adventures, settings, and even complete new games—powered by the Cypher System! A wide range of Cypher-System-powered RPGs have already been announced, and we're looking forward to seeing those projects and more come to fruition in 2023!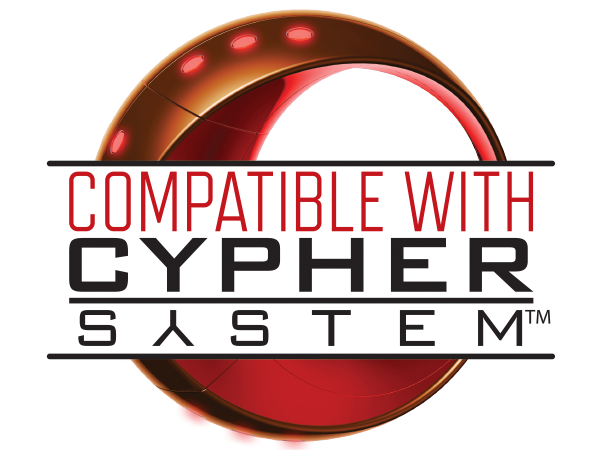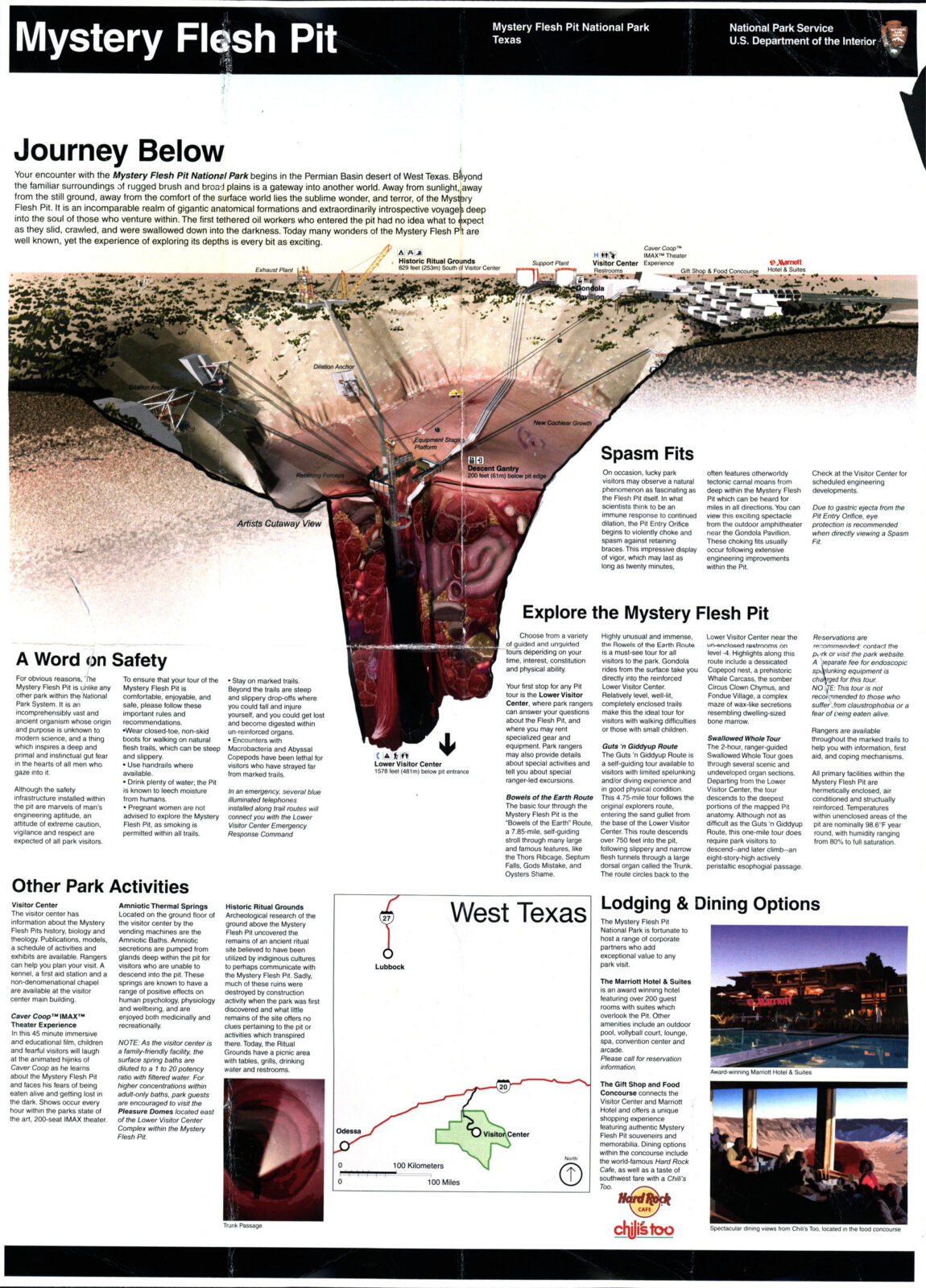 We Had a Great Birthday Party at Gamehole Con
We brought our 10th anniversary celebrations to an exciting high point in October at Gamehole Con, where we held our official 10th birthday party.
A hundred or so of our favorite people joined us, and we enjoyed cake and ice cream, drinks and door prizes, and presents for everyone—guests and MCG staff alike. It was a fantastic culmination of this wonderful 10th-anniversary year.
Gamehole Con is focused almost exclusively on RPGs. It's relaxed, fun, and jam-packed with the sorts—and quantities—of events you normally expect only at national conventions—plus an amazing roster of industry guests. MCG hosts the convention lounge, a spacious area that includes our booth and game tables, plus sofas, a bar (yes, a bar), coffee and ice cream nearby, and open gaming tables. It's an amazing con experience truly unlike any other that's one of our favorite of the year. If you joined us for the party, thanks for being a part of it. If you didn't make it, we hope to see you at Gamehole Con next year!
Exciting Campaigns Funded Exciting New Products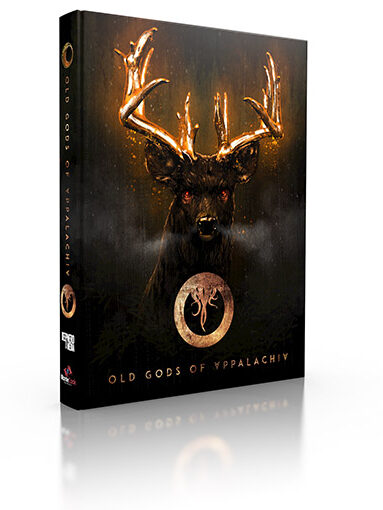 April: Old Gods of Appalachia Roleplaying Game
Hoo boy, we're looking forward to bringing this game to you! The Old Gods of Appalachia Roleplaying Game was funded through a Kickstarter campaign that smashed our previous records (and was one of the top-five Kickstarters for RPGs overall). We've been working hard on this standalone Cypher System game all year, along with a lot of really cool extras funded by the campaign's backers.
September: The Weird
If there's one thing we love doing here at Monte Cook Games, it's making great gaming experiences easy. That's what The Weird is all about: loads of inspiration to help take your game up a notch (or three!), no matter what game you're playing. This wasn't our biggest campaign, but for one that funded only two books (including The Glimmering Valley for Numenera) it was an amazing hit—particularly given that we were trying out a new platform. Thank you to all the backers that made this such a great campaign!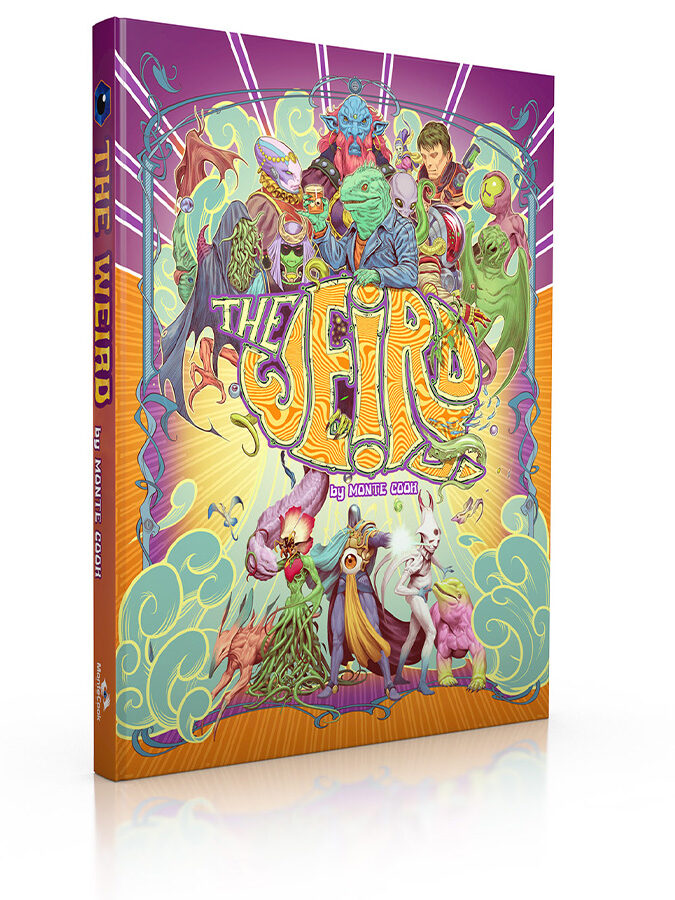 We Released a Bunch of Great Titles for Numenera, Cypher System, 5E, and Any Game!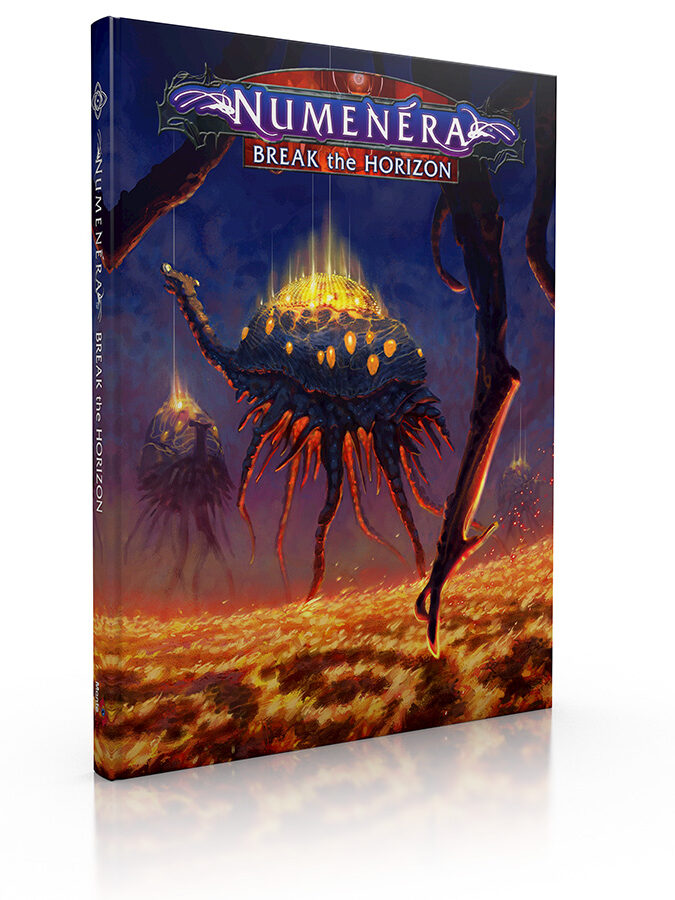 March: Break the Horizon
Most people of the Ninth World live isolated lives. Surrounded by the wild and mysterious unknown, few people in the Steadfast—and even fewer in the Beyond—venture, in their entire lives, more than a few miles from the place of their birth. And they're happy that way. But not you. Your dreams extend beyond the horizon. Tales of great wonders and even greater dangers are not cautionary to you—they're lures, drawing you ever outward to discovery and adventure. The secrets of the prior worlds beckon. But the vast distances, and the dangers they hold, are a daunting barrier. Until now!
April: First Responders
A fire roars through an apartment building. Rescuers struggle through surging flames to reach stranded families—but meanwhile, sparks drift over the nearby gas station. A train derailment has toppled a truckload of nuclear waste, exposing trapped passengers to the dangerous radiation. But reaching them risks shifting the wreckage—and spilling even more. A grumbling volcano threatens efforts to rescue lost hikers. When the lava begins to flow, whole towns are suddenly at risk. Not all monsters are make-believe, and not all heroes wield weapons and magic.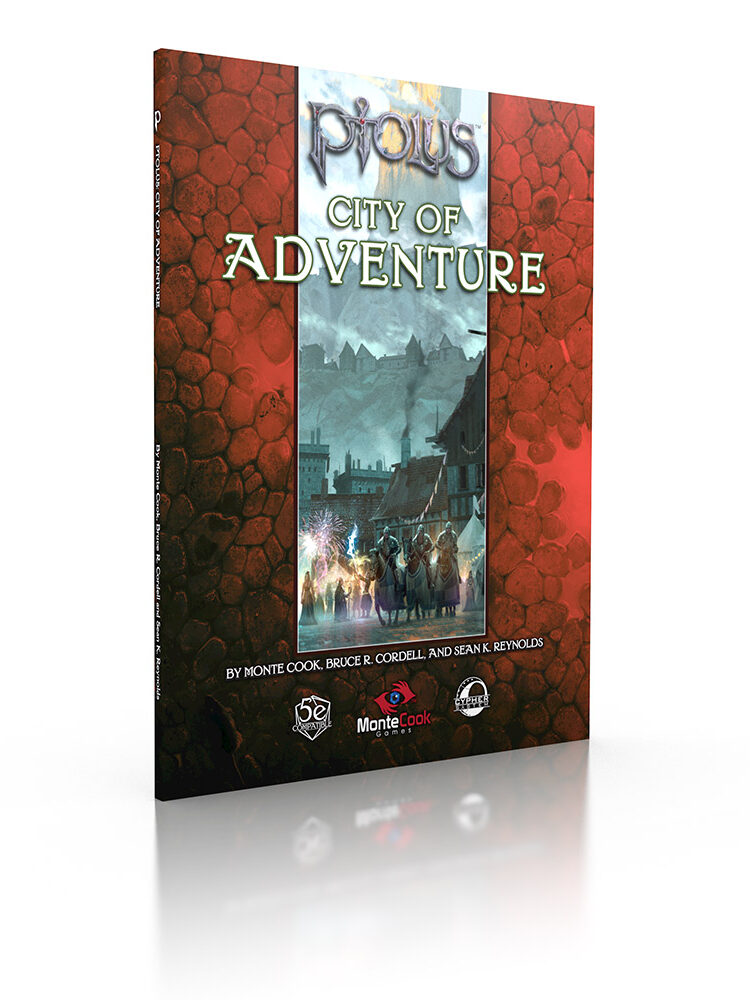 April: Ptolus: City of Adventure
Ptolus is truly the City of Adventure. This 96-page softcover brings you three hefty adventures (released individually in PDF: Doctrine of Ghul, The Runeblood Blessing, and Return of the Ebon Hand) that take you into the city's streets, the halls of power, and the massive and labyrinthine dungeons below ground. They're suitable for 5e parties of 5th or 6th level, or Cypher System characters of second or third tier, and can be easily adjusted upward or downward to fit into your campaign!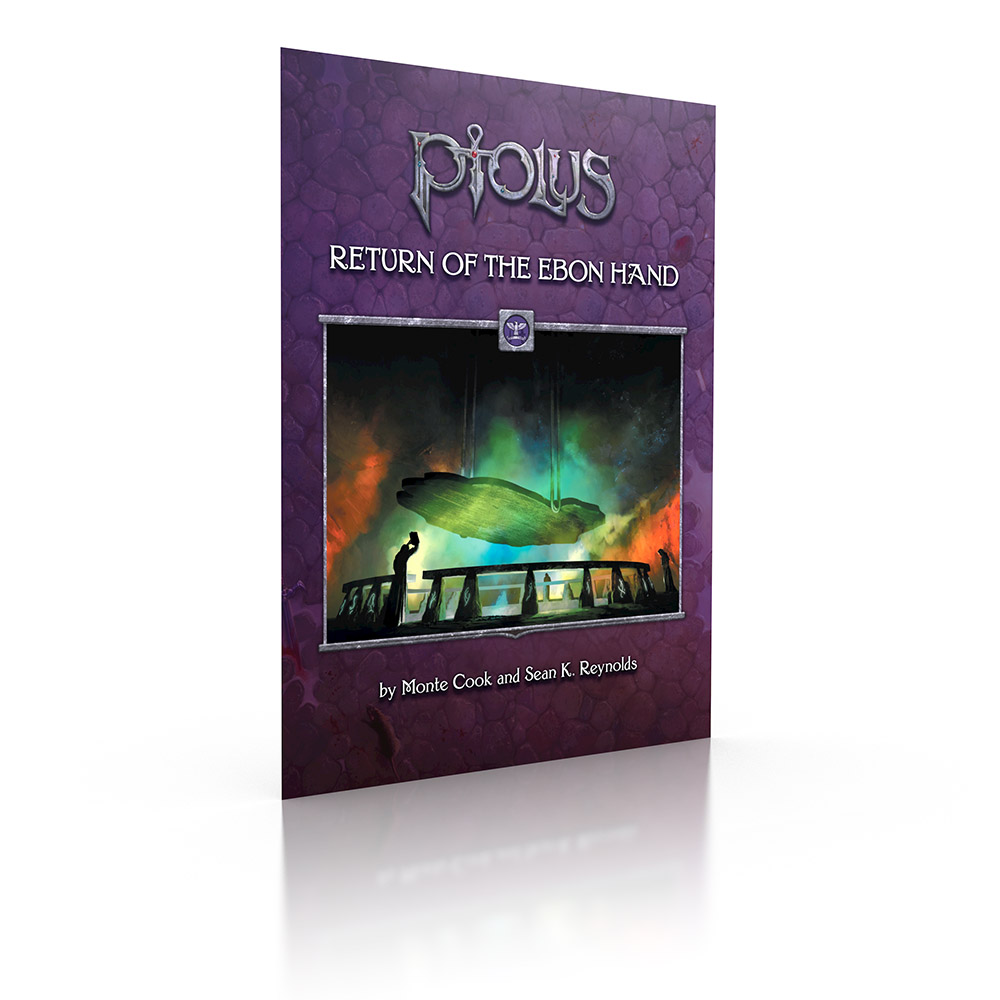 February: Return of the Ebon Hand
The Cult of the Ebon hand, an evil group that worships deformity and mutation, has been rooted out and destroyed. Now, in Ptolus, even bearing a symbol of the Ebon Hand is a crime. There may be other chaos cults operating in the city, but the Ebon Hand, one of the worst, has been closed down. Or so it was thought.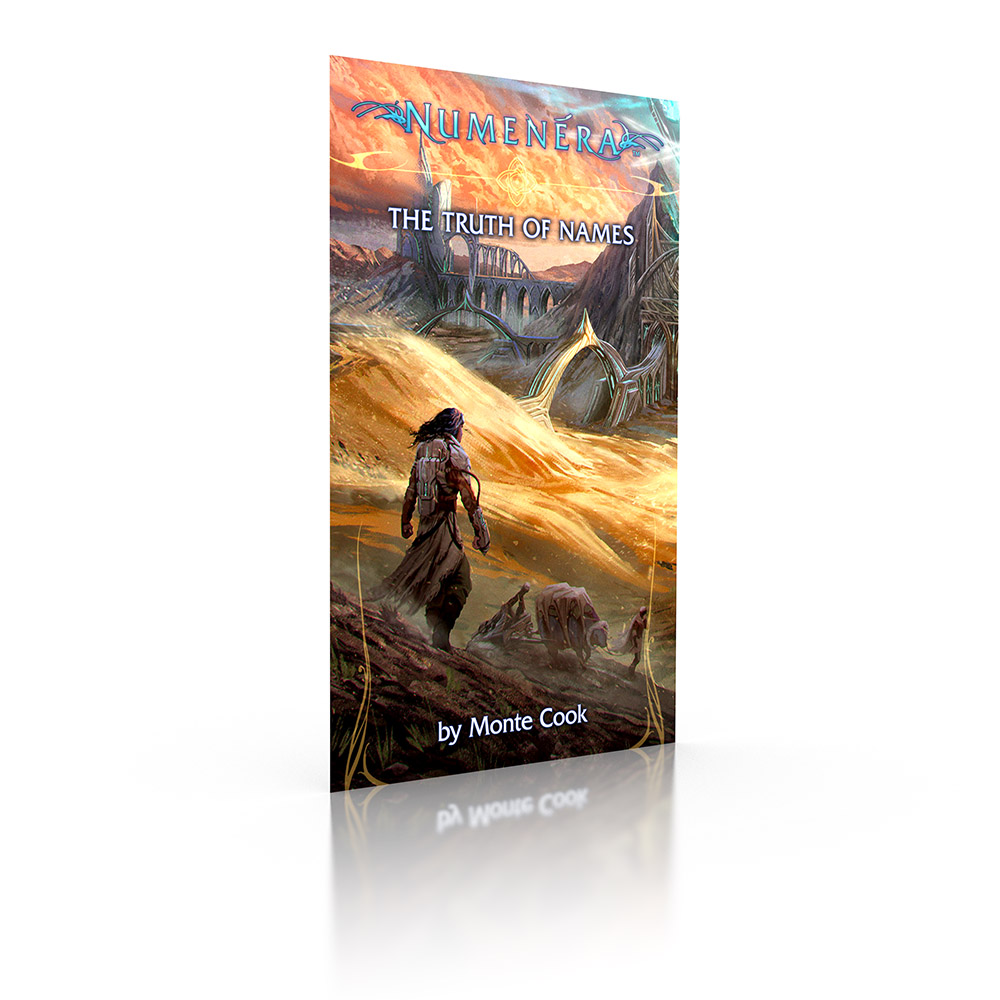 February: The Truth of Names
Drew, a young explorer, journeys through the hostile wastelands accompanied by a techno-sorcerer and a varjellan. They cross paths with an extraordinary woman who offers the group shelter, food, and safety in their moment of need. She asks for nothing in return—but of course she has her secrets. And safety, in the Ninth World's wastes, is never guaranteed.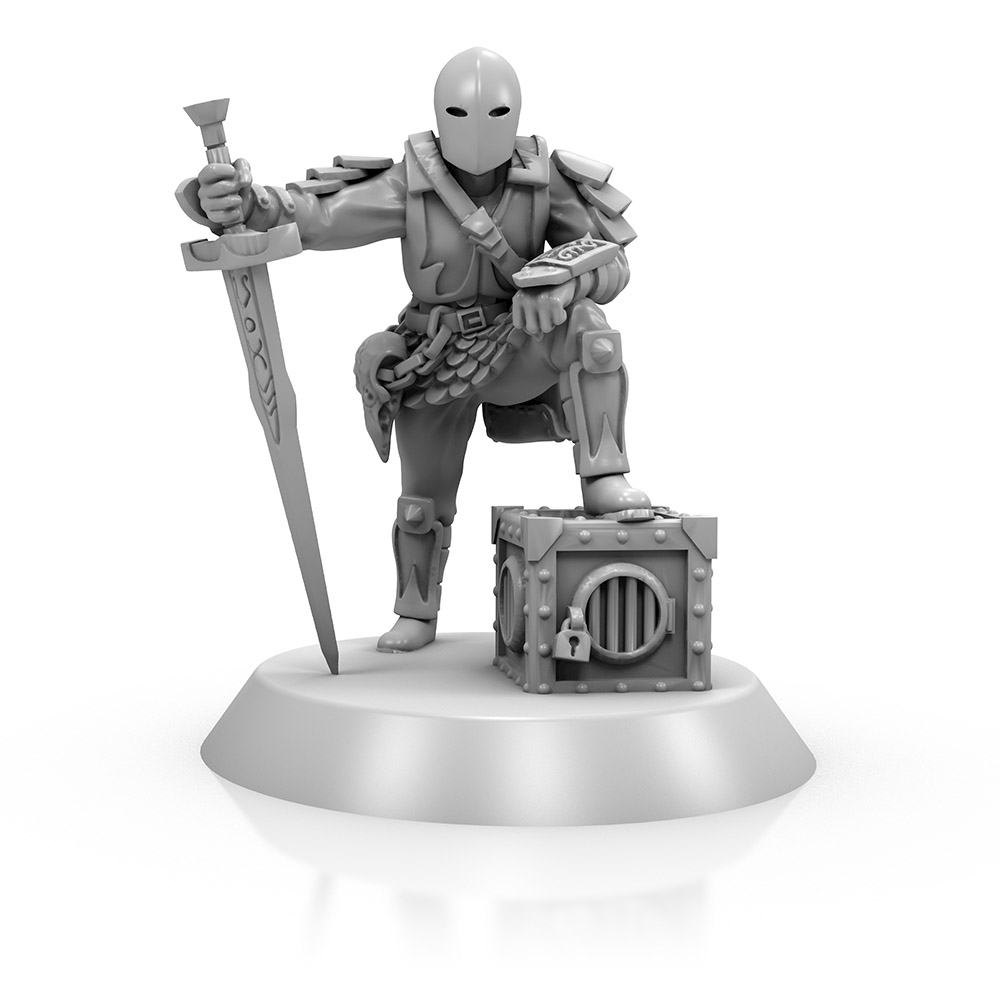 May: Planebreaker Miniatures (STLs)
The many and disparate planes of the multiverse are home to an infinite variety of strange and dangerous creatures—and an equally broad array of heroes and adventurers who explore—or are native to—the planes. These 3D-printable STLs bring mysterious and wild creatures and characters to your game table.
May: The Origin
In 2017, Oumuamua made headlines as the first interstellar object ever detected passing through our solar system. Everyone remembers that—but why doesn't anyone remember the world-ending destruction of its sister-object Nibiru? The terror of burning skies, boiling seas, and cities in flame? In this gritty and mysterious setting, PCs master emerging superpowers as they face nefarious groups, superpowered opponents, and dark forces somehow connected to memories of a world that met a different fate.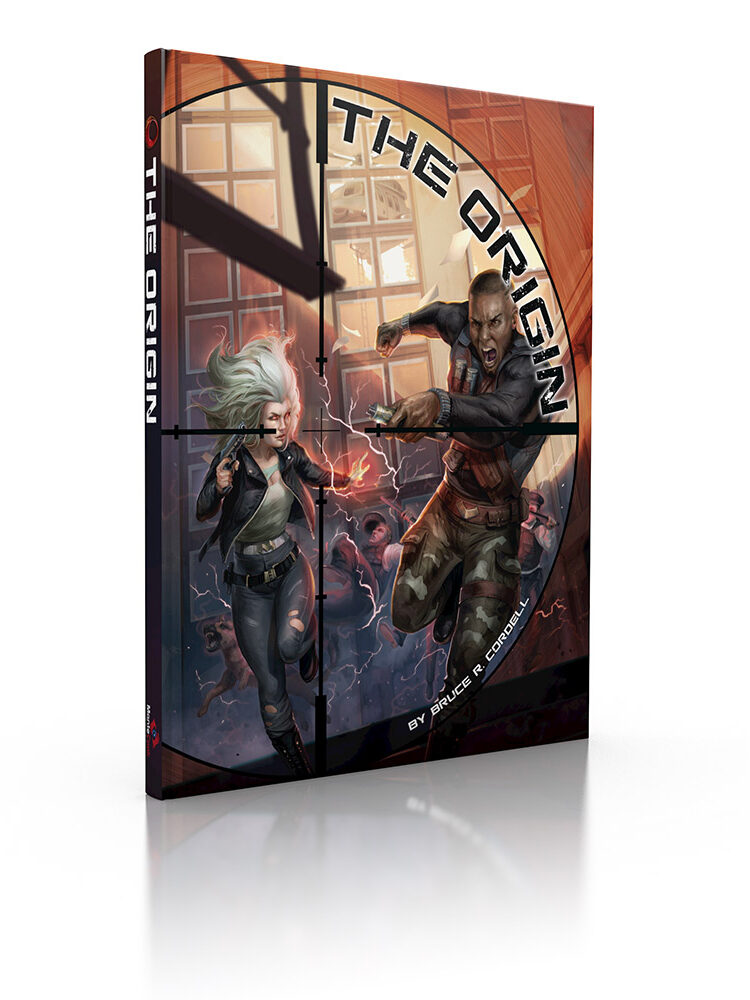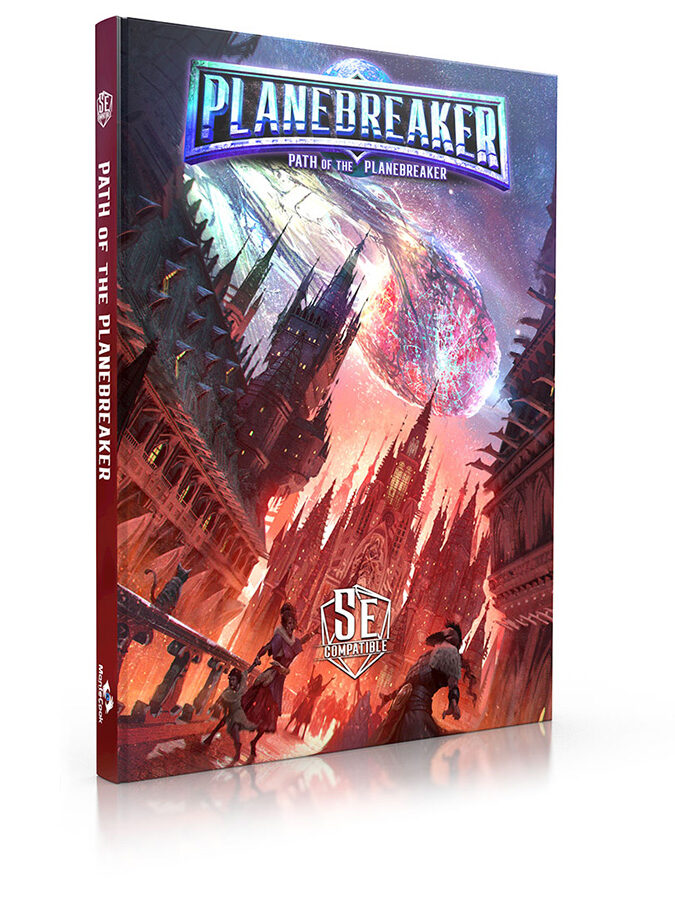 August: Path of the Planebreaker 5E
A cursed moon hurtles through the multiverse, crashing from one plane to the next, never at rest, forever fleeing a catastrophe that predates existence itself. Behold the Planebreaker! The Planebreaker visits all planes, all demiworlds, and all dimensions. Some are known to sages and planar travelers. But in a multiverse stretching across epochs, the number of previously uncatalogued planes is vast. The Planebreaker races through all of them, in time, and the Path that trails behind it creates a route that links them all.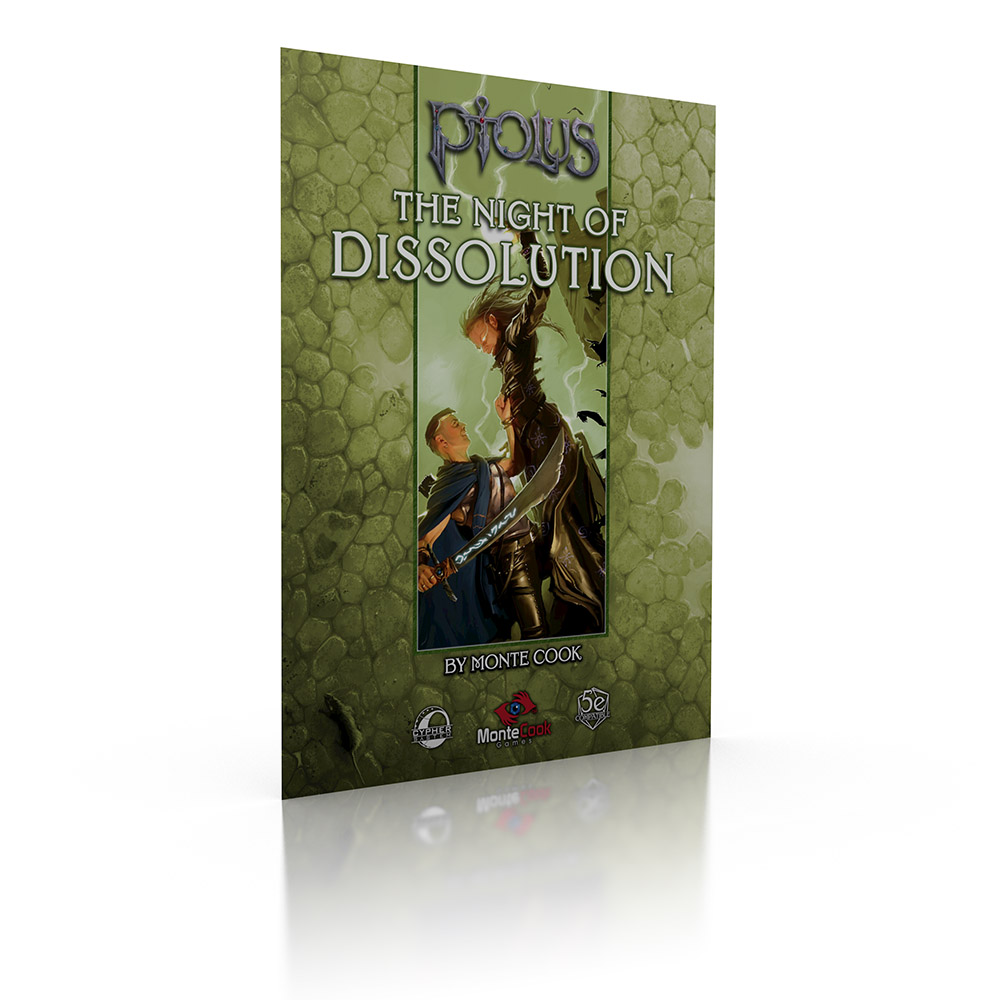 June: The Night of Dissolution
The threads of a hidden conspiracy lead the characters into a web of insane cultists, wild chaos magic, and horrors from the primordial days of the world. Can they stave off this evil while a barbarian hoard ravages the lands about Ptolus and lays siege to the city? This fantasy mega-adventure is laced with urban intrigue, high action, and dungeon delves.
June: GM Intrusion Deck
A good GM intrusion introduces an unexpected factor that spices up a scene, creates a turning point in an adventure, or throws a little wrench into the PCs' best-laid plans.But coming up with just the right intrusion on the fly (or even in prep) can sometimes strain even the best GM's creativity. The 300 intrusions in this deck help out when you need a little inspiration!
September: Cypher System Playmat
A beautiful centerpiece for your gaming table that's also practical: along the edges there's reference info of interest to the GM and the players—things like damage track and special roll result info, task difficulty and damage from hazards tables for the GM, distance definitions, armor and weapon damage info, and other things players and GMs sometimes look up during play.
September: Ten Years of Adventure
Explore our fascinating worlds with fan-favorite adventures chosen from a decade of official MCG Gen Con events. Celebrating the tenth anniversary of Monte Cook Games, the 212-page limited-edition hardcover collection Ten Years of Adventure collects ten exciting adventures for Numenera, the Cypher System, and The Strange. None of these adventures have been previously available in print.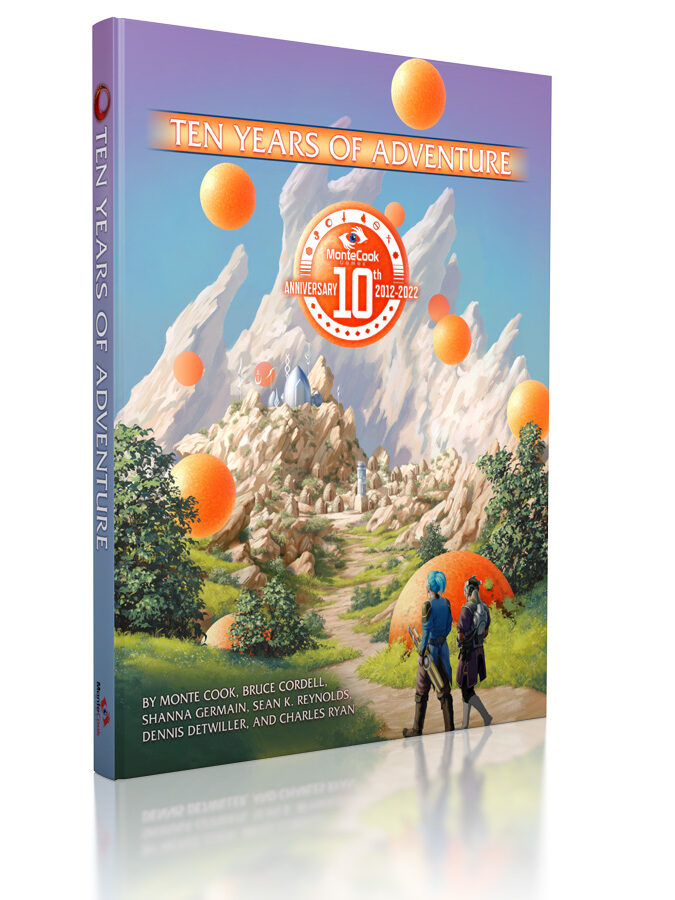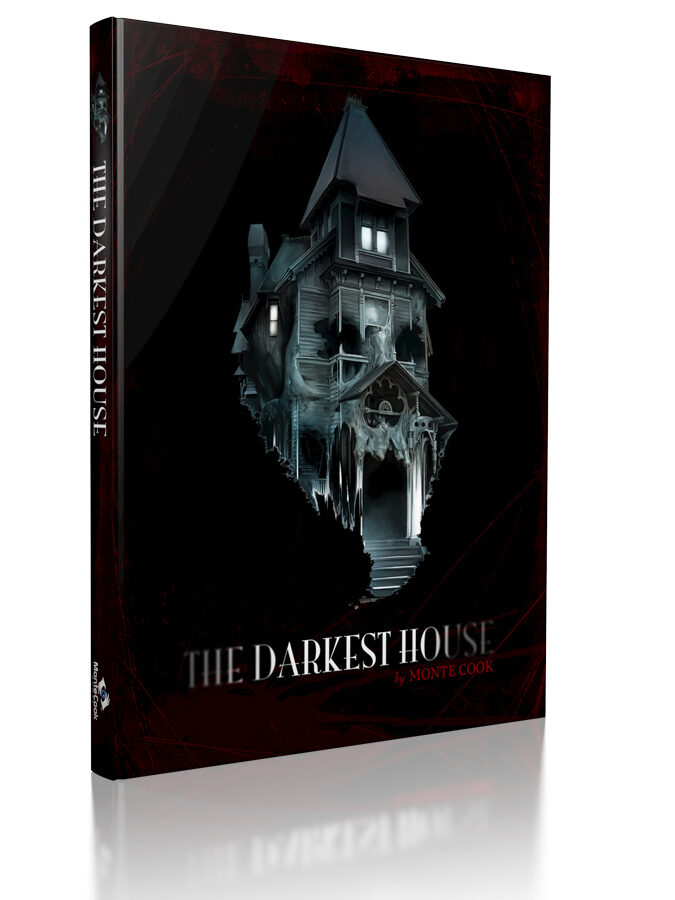 September: The Darkest House (book version)
What happens to a house when it sits alone for so many long years? What jealousies and hatreds does it quietly nurture? What whispers echo through its empty hallways? What waits, crouched within its dark rooms, hungering for the return of life? The Darkest House is made for the game you're playing right now, to be integrated into your campaign regardless of the setting or game system. And it's uniquely optimized for a rich, powerful experience that's immersive for the players and easy on the GM. The original app version, optimized for online play, released in 2021; this book version brings the House to more traditional tabletops, while retaining its deep immersion and ease-of-use features.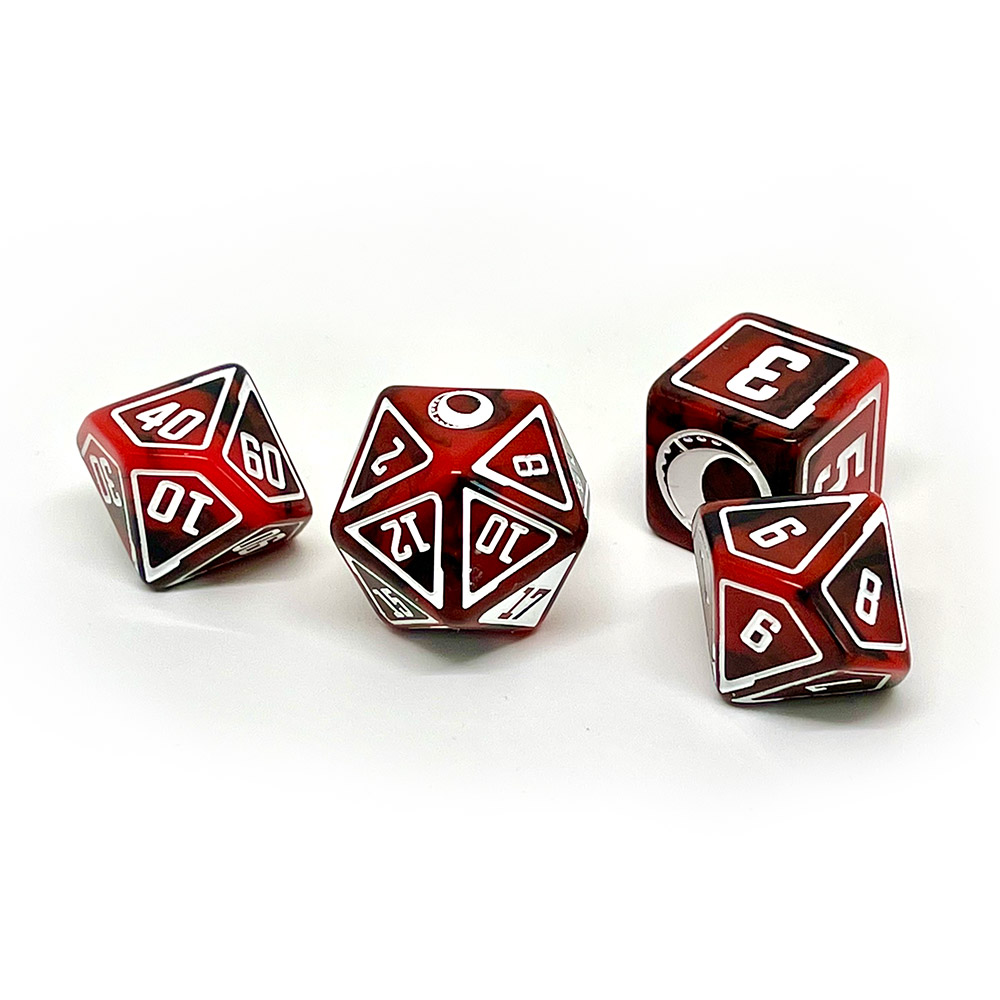 September: Cypher System Dice
Handsome, high-quality dice, in a red-and-black swirl with clean white markings, specially marked for the Cypher System.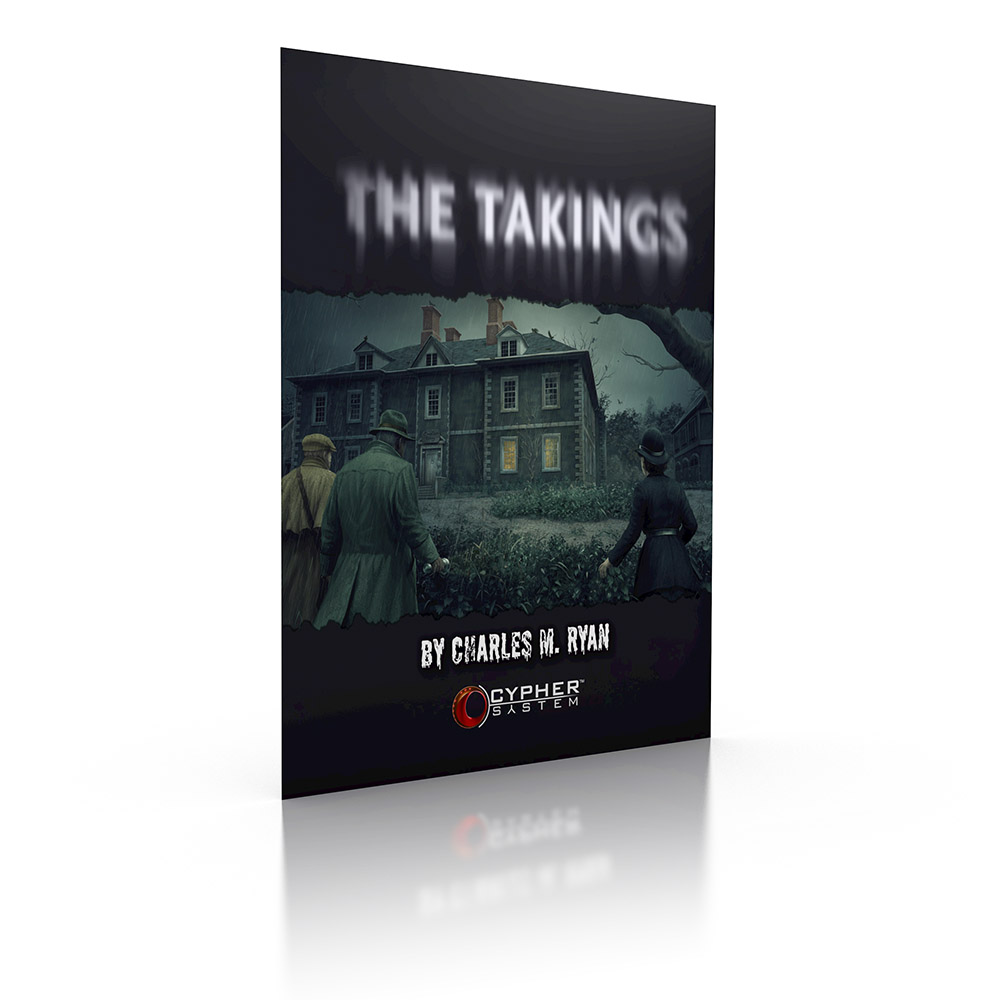 October: The Takings
It is 1921. Three young men have disappeared from a rural village in Devon. Is it the vampire of local myth, or is something more mundane at work? And what does it all have to do with Creston Grange, the nearby manor house, now standing derelict and rumored to be one of the most haunted sites in England?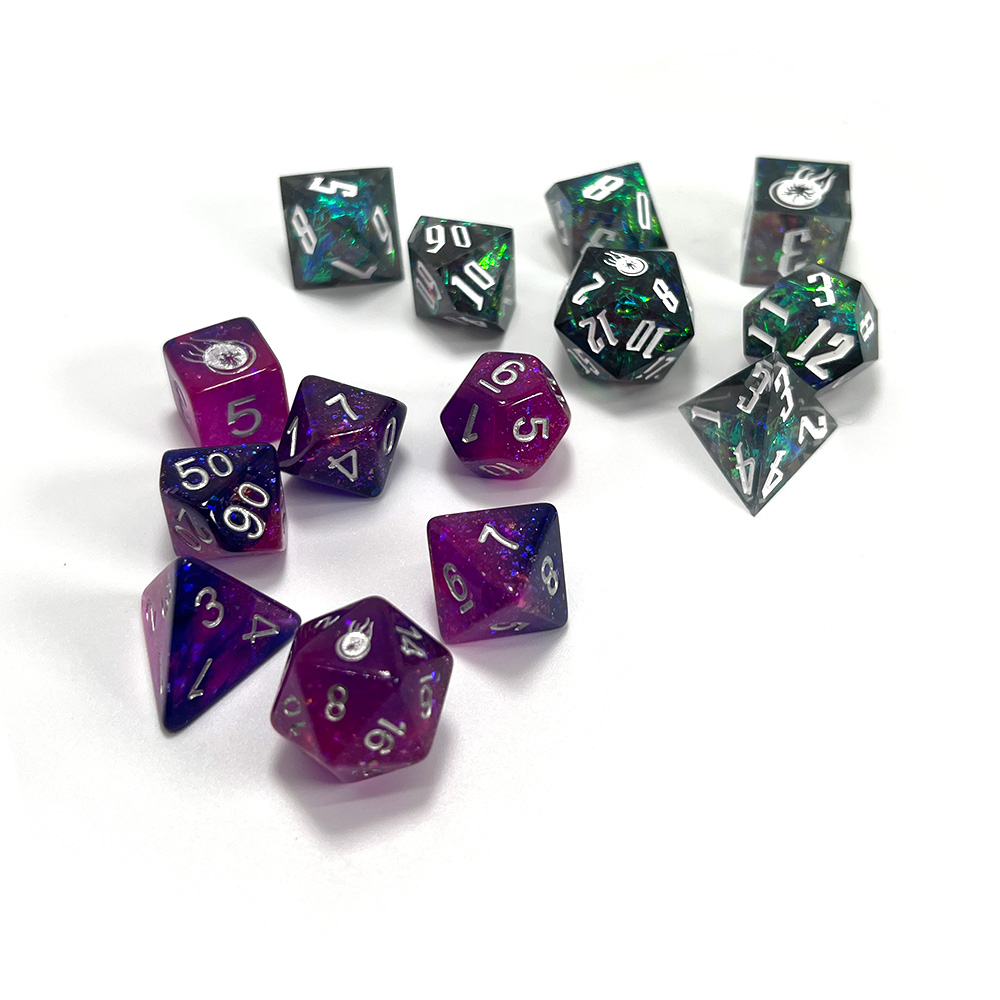 November: Planebreaker Dice
Beautiful "standard" dice that seemingly glow and sparkle, or astonishing large, hard-edged deluxe dice? Either version includes a full polyhedral set, with the d20 specially marked for the Cypher System.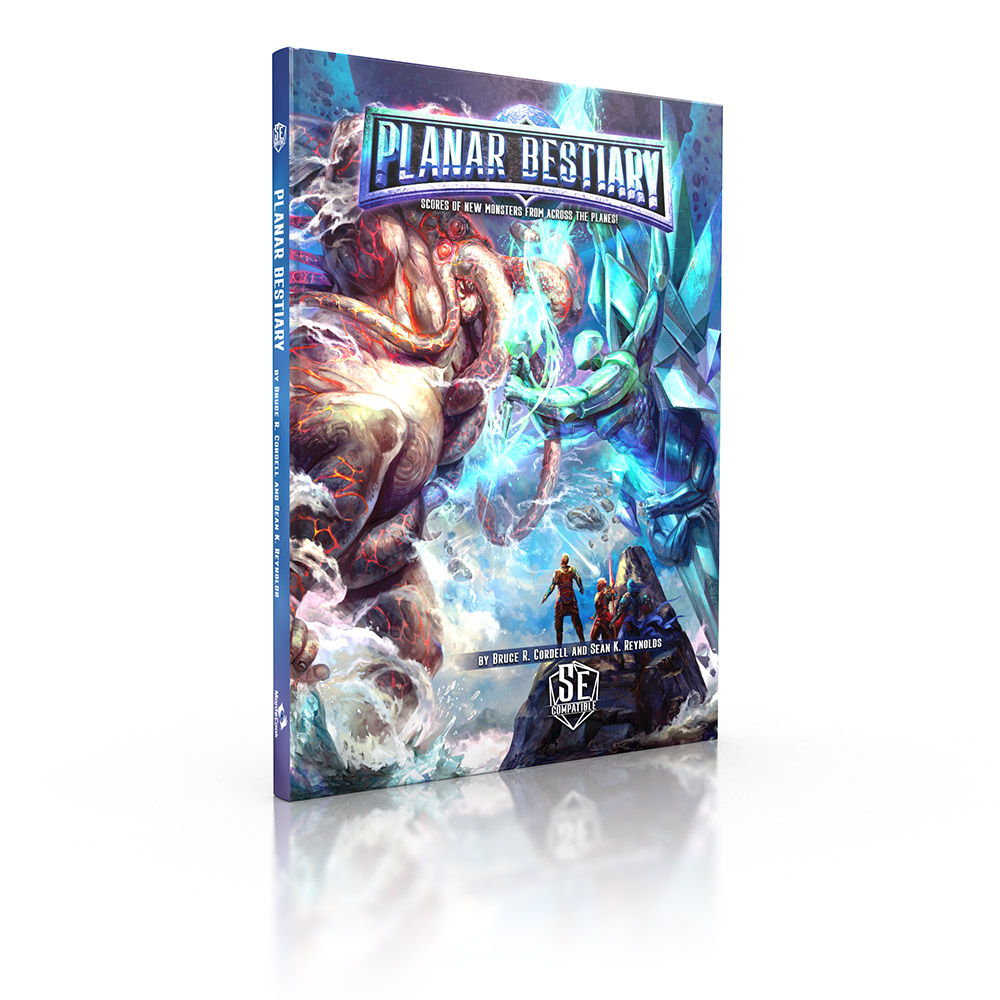 Fulfilling to Backers in December:
Planar Bestiary 5E
A beautifully illustrated collection filled with over 150 wonderful, terrible, and weird monsters that add extra-planar excitement to your 5E campaign. Whether you're exploring the planes, or encountering these creatures closer to home, these monsters add an engaging and unexpected twist to your encounters.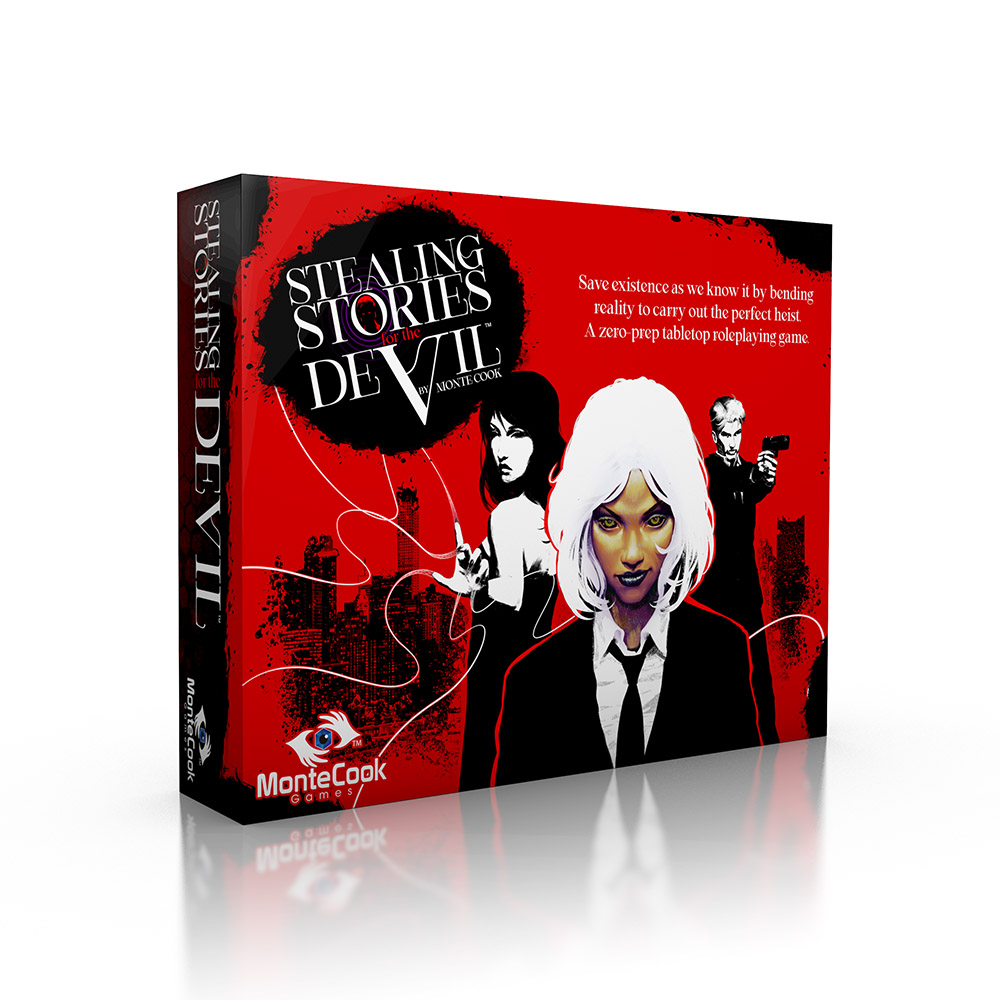 In Our Warehouse and Fulfilling to Backers ASAP: Stealing Stories for the Devil
The perfect heist is harder than it seems, but you make it look easy—because you're master thieves from the future. And that's good because something is breaking reality, and if you can't stop it, it's the end of … well, everything. Stealing Stories is a complete, zero-prep (really!) RPG.
Thanks so much for a great year!
We hope you have a great holiday season, and we look forward to what 2023 brings!