In this issue of Cypher Chronicles, we reveal more about Stealing Stories for the Devil, and we ask Who the Devil are You? Plus, we take a look at deciphering ancient records, heists with Muppets, and more!
You can get Cypher Chronicles, and other MCG news, delivered right to your inbox! Enter your email address and click the Subscribe button in the right-hand column, and you'll never miss a post. You can also suggest topics for Cypher Chronicles by emailing us at [email protected].

We're Stealing Stories For the Devil!
The Devil made us do it.
Reality is coming apart at the seams. Fortunately, you know something about reality, because you're a Liar—a liar whose lies always come true. The guard who gets so caught up in her Sudoku game that she stops watching the cameras? You say it, it happens. There's utility work blocking the bad guy's getaway route? Yep. A massive blackout plunges all of Paris into darkness? Sure. Reality is your plaything. If you can think it, it happens.
And that's good. Because saving reality requires finesse, wits, and skill—and at least a few of your lies!
Stealing Stories for the Devil is a boxed game that includes everything you need to play. And it's zero-prep (really!). A group that's conversant in the rules can open the box and be playing within minutes, with literally no preparation by the GM. Its unique structure and innovative approach to narrative control, lets you pull off reality-saving heists that come together beautifully, despite the many twists, turns, and surprising challenges that arise.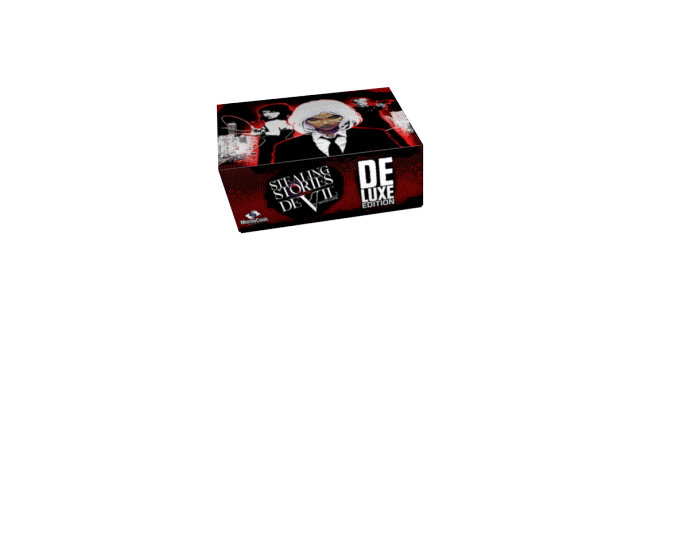 But Wait—There's More!
Every great heist has a few twists and turns—moments where the unexpected shows up, and suddenly everything is different.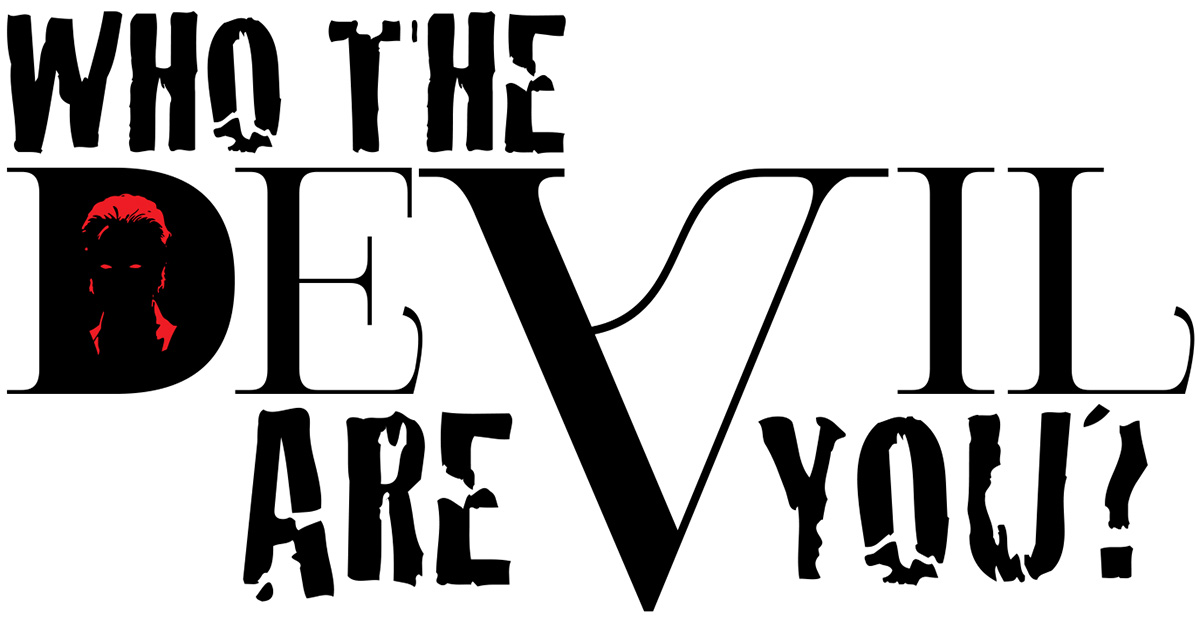 The same might be said about a great Kickstarter campaign—and last week this one had a bit of twist. We added a second game to the Kickstarter!
Who the Devil Are You? is a game of wide-open possibilities. Using most of the same basic rules as Stealing Stories for the Devil (minus the lying effects), this new game is perfect for a no-prep one-shot session with your friends in any genre.
The GM describes a scene and names the genre and general tone of the night's game. Then, the players come up with who they are and why they're in that scene. So, if the GM describes that the PCs are on the bridge of a starship and can see a space station orbiting a planet, the players might decide that their characters are the crew of a cargo vessel coming to deliver something dangerous to the station. Or they could be criminals on the run from the authorities and want to get down to that planet. Maybe they're a military force coming to attack the planet, but know that they have to disable the station first.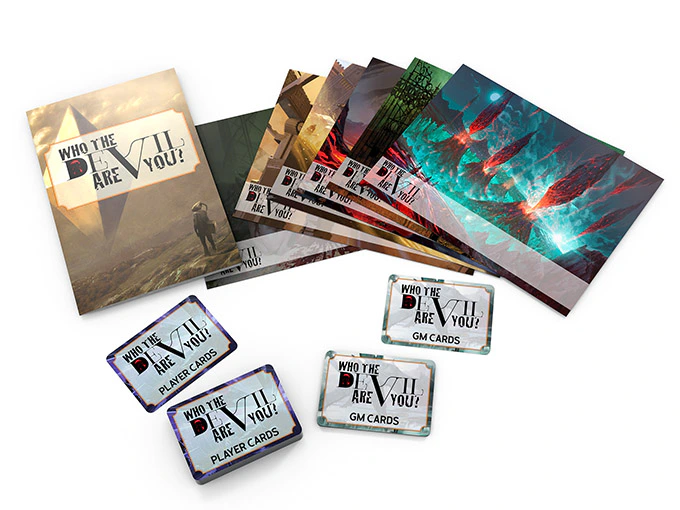 In this way, the players create not only their characters, but also their goal. The GM doesn't know what the players will come up with, but already has some notes for stats on the station and the people on it that can be easily tailored to whatever the players say.
Who the Devil Are You? is a fantastic and fun exercise of shared creativity. The resulting sessions are very character-focused and end up feeling very much like a movie, with an opening "establishing shot" that begins an entire story in which the players are highly invested.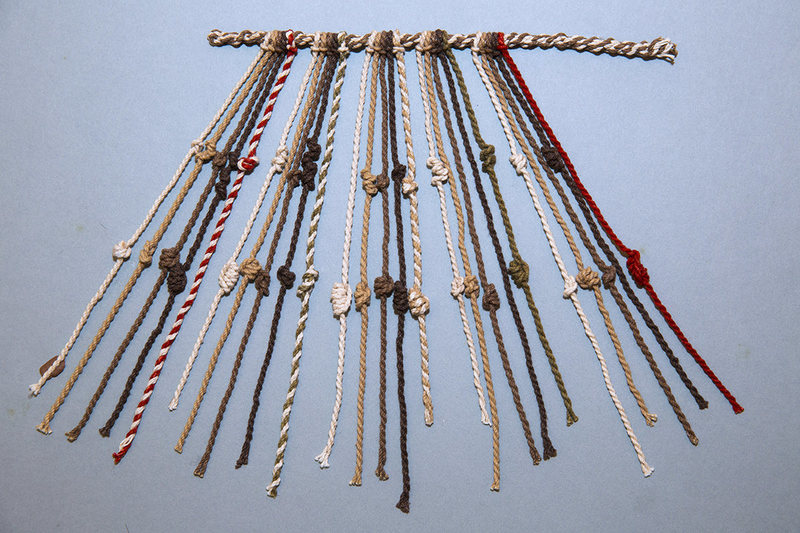 "The only records the Inca are known to have kept are in the form of intricately knotted khipu textiles," writes Katherine Davis-Young, but no one knew what they were records of. One college freshman spent his summer figuring out exactly what they were.
Can you imagine finding something like this in prior world ruins in your Numenera campaign? What would they signify for you?
In the spirit of heists, what if all of the characters of Ocean's Eleven were Muppets? Liz Prato has you covered in this Twitter thread.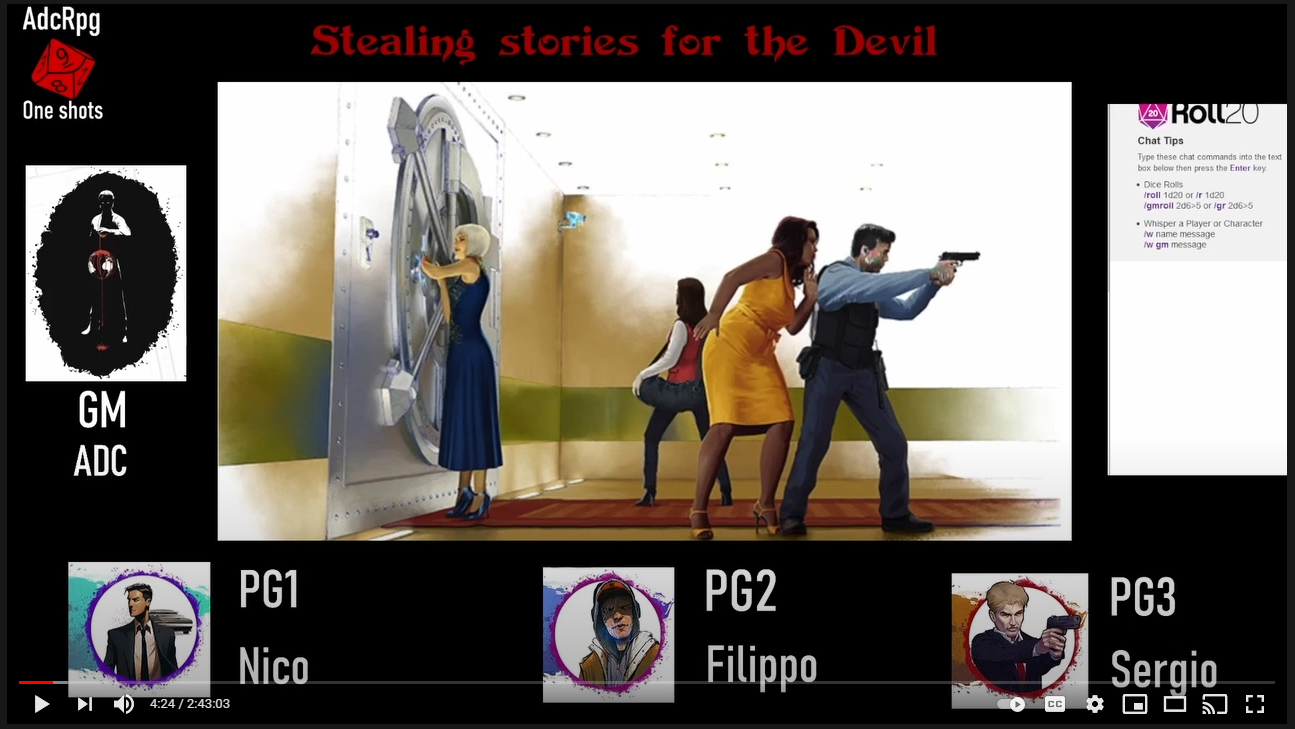 Per i nostri amici Italiani (or translated: for our Italian friends), Asset Team member Angelo has run a one-shot of Stealing Stories for the Devil (and the Kickstarter isn't even a week old!) We wish we could understand Italian to hear how their heist went!
(Want to run a heist of your own? Grab the primer from the Kickstarter and dive in!)