In this issue of Cypher Chronicles, the Devil's Dandy Dogs have been set free, and we talk about in-person conventions, starting with Gen Con 2021! Will we see you there? Plus, we look at the ultimate sci-fi LARP, shed some light on lanterns, and discover that sometimes the Actuality works in your favor.
You can get Cypher Chronicles, and other MCG news, delivered right to your inbox! Enter your email address and click the Subscribe button in the right-hand column, and you'll never miss a post. You can also suggest topics for Cypher Chronicles by emailing us at [email protected].

Who Let The Dandy Dogs Out?
The Devil's Dandy Dogs have been unleashed!
This no-prep, rules-light storygame is filled with magic, mystery, and a pack of supernatural dogs trying their best to be oh-so-good. The focus is on narrative storytelling, complex dilemmas of mind and heart, unique supernatural abilities, and the interplay between the Devil and their dogs. It's a boxed game (completely separate from Stealing Stories for the Devil) that includes a rulebook and tarot-sized cards used for character generation, narrative creation, and gameplay. You can find even more info about this game in last week's Cypher Chronicles.
The best way to get Devil's Dandy Dogs is to back at GIVE THE DEVIL HIS DUE or higher, where it's included among the rewards. But we've also added some new backer levels for just this game. And if you're backing only for PDFs, there's a new level that includes all three unlocked games in digital-only format.
We're in the final days of the Kickstarter with more stretch goals and upgrades to unlock, including upgrades to The Devil's Dandy Dogs! Now's your last chance to pledge before the Kickstarter ends!
37 Days 'til GenCon 2021!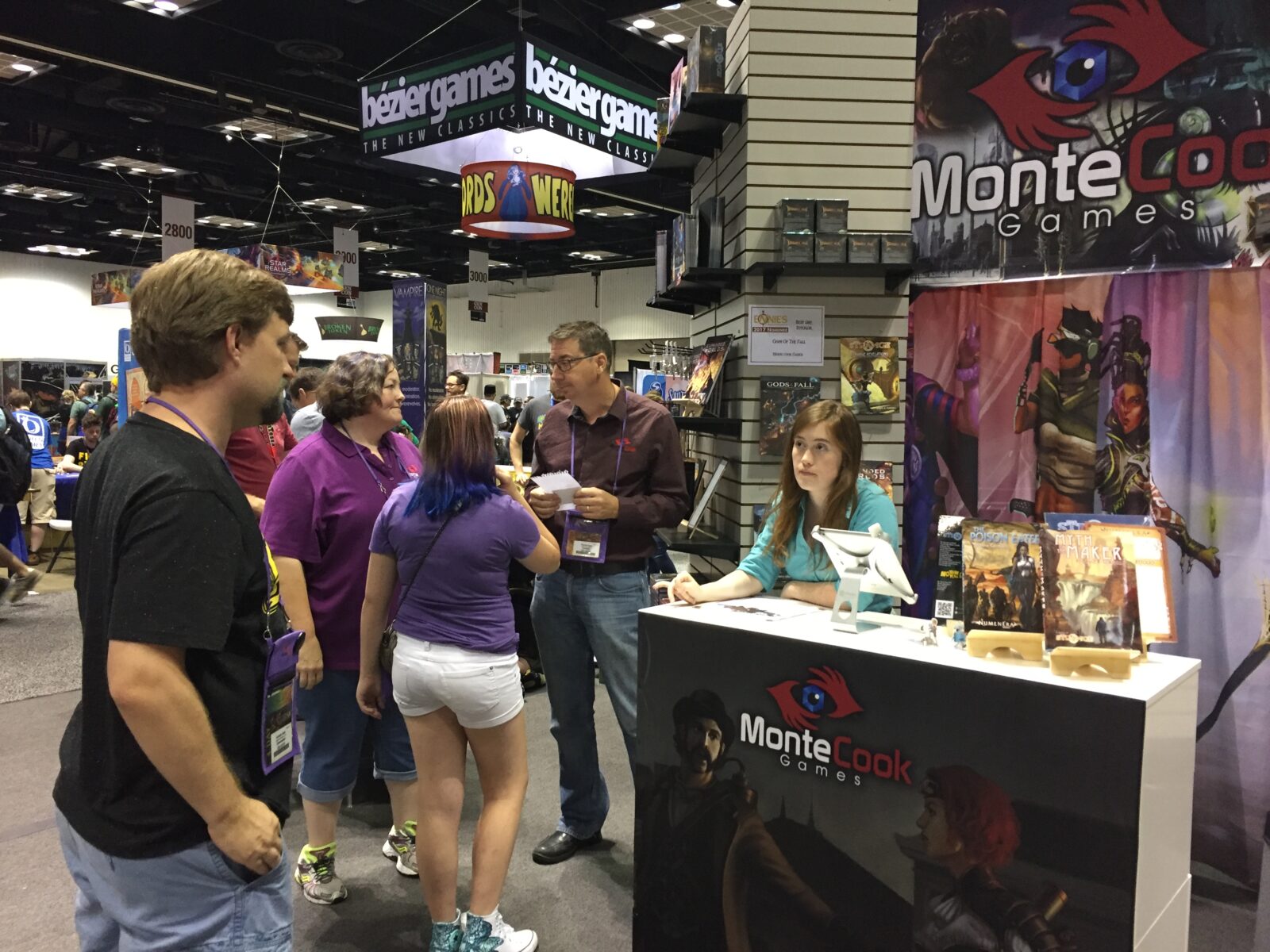 Gen Con 2021 will be here before we know it, and we are very excited to see everyone's masked faces at Booth 2519 in the Exhibit Hall!
If you can't attend in person, we will have games running virtually as a part of Gen Con Online! Check the Event Catalog for a complete list of our planned events!
If running games is more your style, we're still looking for GMs to run our planned games, both in-person and virtually. Fill out our GM interest survey if you're keen!

Every adventuring party should never be without a light source for those dark caves (even with darkvision!) but have you ever given any thought to why certain lanterns are designed the way they are?
While we're more likely to see bullseye lanterns attached to our backpacks in game, YouTube channel Technology Connections shines some light (heh) on why hurricane lanterns are shaped the way they are, and even gets the brain thinking about the ways we lit up areas before lanterns. Some really fascinating stuff!