In this issue of Cypher Chronicles, Monte Cook Games heads to GenCon! GameholeCon is on the horizon, and the arrival of the spooky season (best season, in LaTia's humble opinion) brings tips and tricks for The Darkest House. Also, a Ninth World-sized bundle, some very creative science, and more!
You can get Cypher Chronicles, and other MCG news, delivered right to your inbox! Enter your email address and click the Subscribe button in the right-hand column, and you'll never miss a post. You can also suggest topics for Cypher Chronicles by emailing us at [email protected].

GenCon 2021 is Upon Us!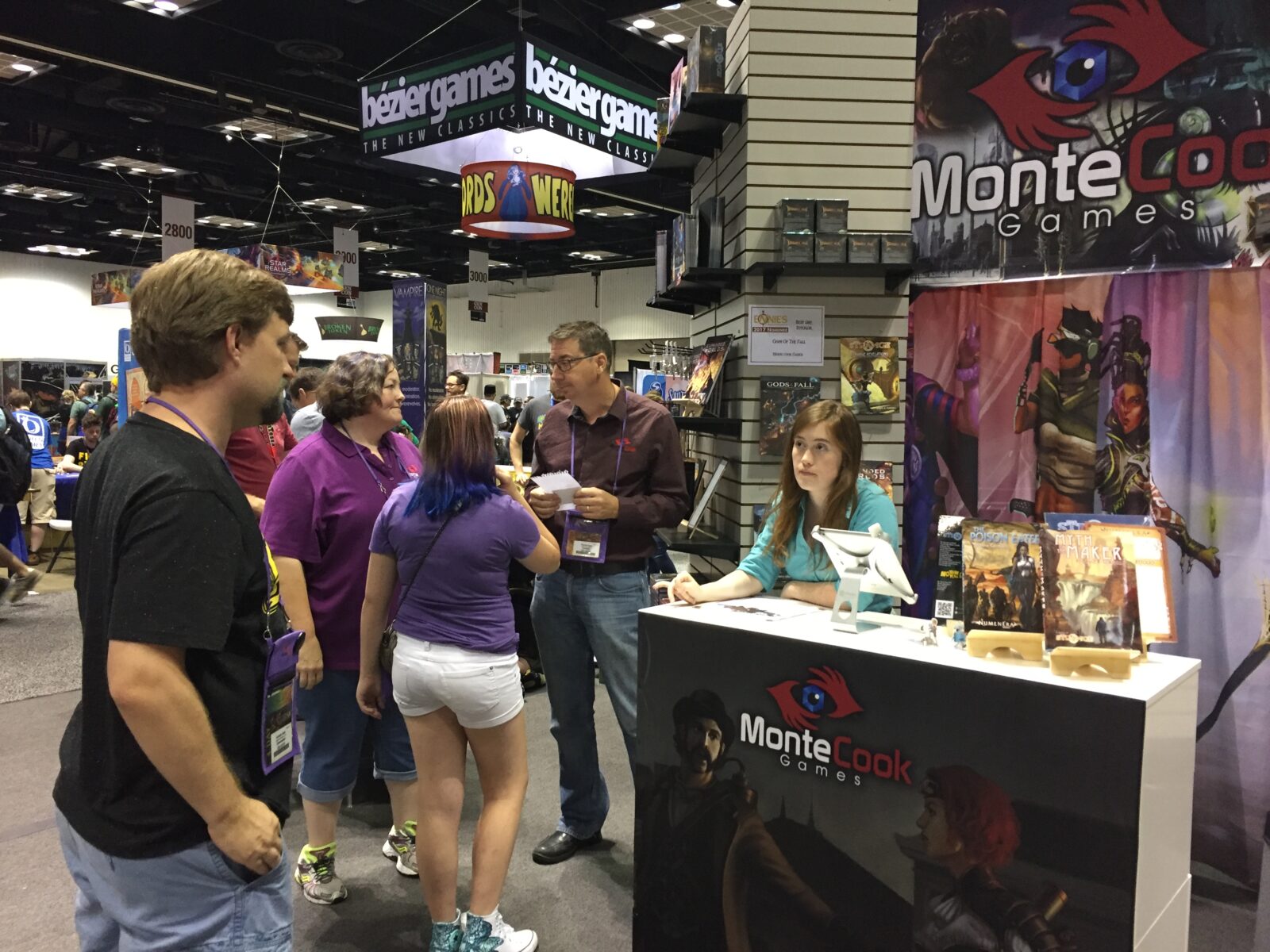 GenCon 2021 begins this Thursday and while we won't be the full MCG cohort, you can still find Tammie, Charles, LaTia, and Bruce ready to help you out at Booth 2519 in the Exhibitor Hall. We're so very excited to see all of your masked faces in person!
We have a full roster of in-person games as well, full of new adventures from some of our upcoming releases. Seats are sparse, but if you have some spare time, come to Room 138 to play a brand new Cypher System, Numenera, or Ptolus adventure.
If you can't attend in person, we also have a full range of online games to play from the comfort of your computer desk! Check the Event Catalog for GenCon Indy (in-person) or GenCon Online to find an event that we're sure you'll enjoy!
GameholeCon is on the Horizon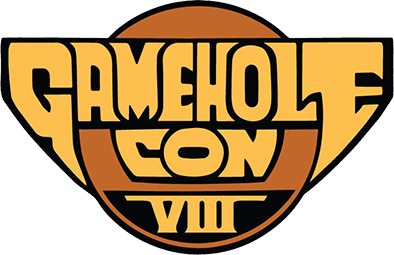 We're a little over a month out to GameholeCon and we still need GMs for our online and in-person games! If you'd like to help us out, please fill out our GM interest survey! We'll be in contact after GenCon!
Late Pledges for The Devil Made Us Do It now open on BackerKit!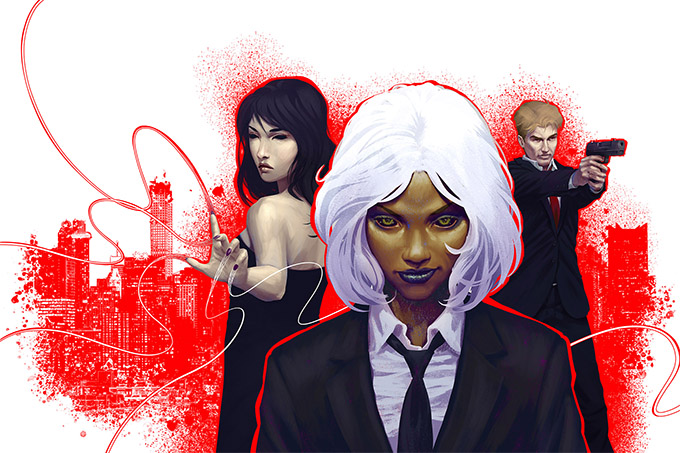 Liars, if you missed the opportunity to back our most recent Kickstarter, we managed to tell a little lie to give you another chance. Lie your way into BackerKit to secure your copies of Stealing Stories for the Devil, Who The Devil Are You?, and The Devi's Dandy Dogs today!
The Ninth World returns to Bundle of Holding!
There's a new Bundle of Holding in town and it is absolutely STUFFED with as much Numenera goodness as we could fit inside it. From the Bundle of Holding website:
Pay just US$17.95 to get all nine titles in our Discovery Collection (retail value $93) as DRM-free .PDF ebooks, including the complete full-color 418-page Numenera Discovery core rulebook (plus the Player's Guide, the Character Portfolio, and many freebies); the Priests of the Aeons character book; the Ninth World Guidebook; Technology Compendium: Sir Arthour's Guide to the Numenera; Maps of the Ninth World 1 and Maps of the Ninth World 2; and the full-color Character and Creature Standups.
And if you pay more than the threshold (average) price, which is set at $34.95 to start, you'll level up and also get our entire Destiny Collection with eleven more titles worth an additional $146, including the 418-page Numenera Destiny corebook and its campaign expansion Building Tomorrow; all three Ninth World Bestiary volumes with hundreds of weird creatures; the location sourcebook (uhh? sort of?) Voices of the Datasphere; the massive two-part campaign Slaves of the Machine God; the "instant adventures" anthology Explorer's Keys; and three Ninth World adventures: Forgetting Doomsday; The Thief, the Clave, and the Ultimatum; and Shadewalker.
Ten percent of each purchase (after gateway fees) goes to this Numenera Discovery offer's pandemic-related charity, Direct Relief. Direct Relief gets protective gear and critical care medications to health workers, with emergency deliveries to medical facilities across the US and to regional response agencies across the world.
So far, over 750 bundles have been sold, totalling over $28,000 in contributions. Amazing!! Head over to the Bundle of Holding website to expand your Numenera collection today!
Have you been lost in The Darkest House?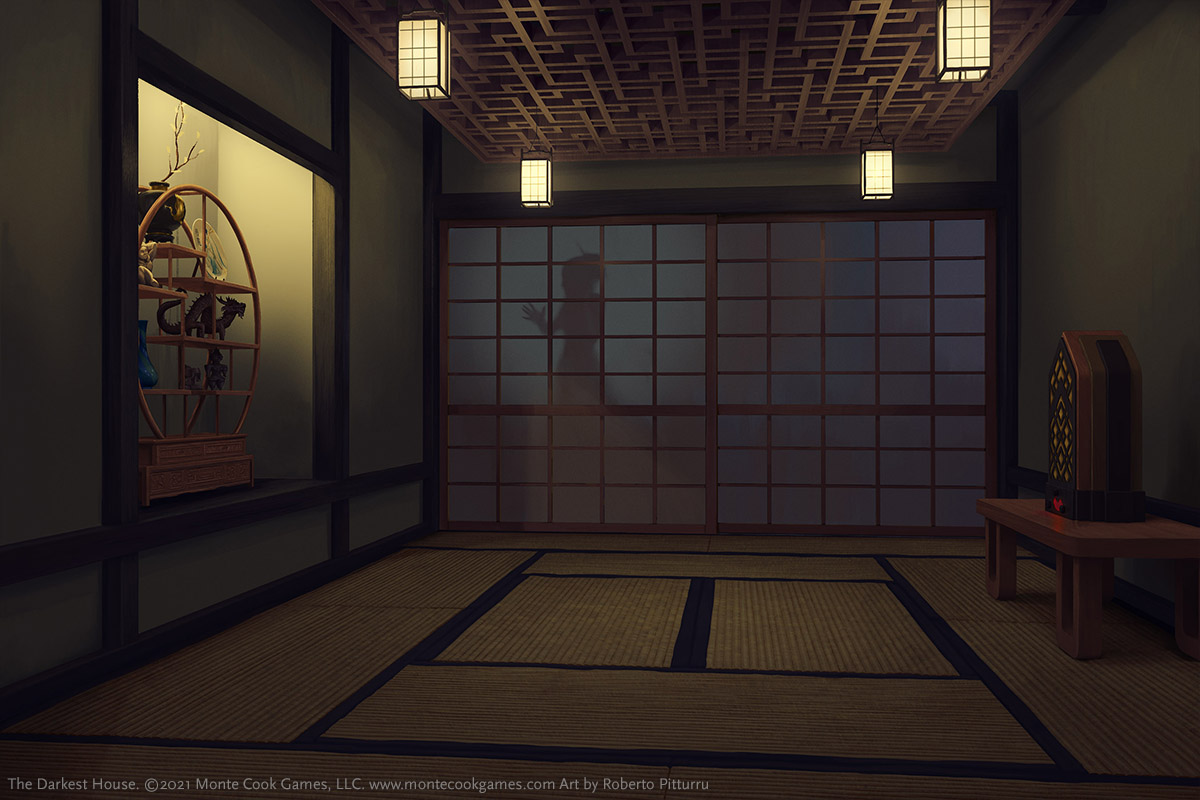 Halloween is fast approaching, and a detour into The Darkest House might be just what your current TTRPG campaign needs to spice up the season. But maybe you're a little stumped on how best to incorporate The House That Hungers into your setting?
Thanks to the support of over 3,000 backers, one of the unlocked stretch goals will be happening very soon! Join Monte Cook along with Community Relations Coordinator LaTia Jacquise for a livestreamed seminar as Monte shares with you all the tips and tricks to making The Darkest House and its denizens work for you, and answers YOUR questions about the game!
The stream will be held Thursday, September 23rd at 5pm PT/8pm ET at twitch.tv/MonteCookGames. The VOD will be available immediately after the stream, and the video will be uploaded to our YouTube channel within a few days. If you would like to submit questions to be answered on stream, use the Google form here. We're looking forward to chatting with you!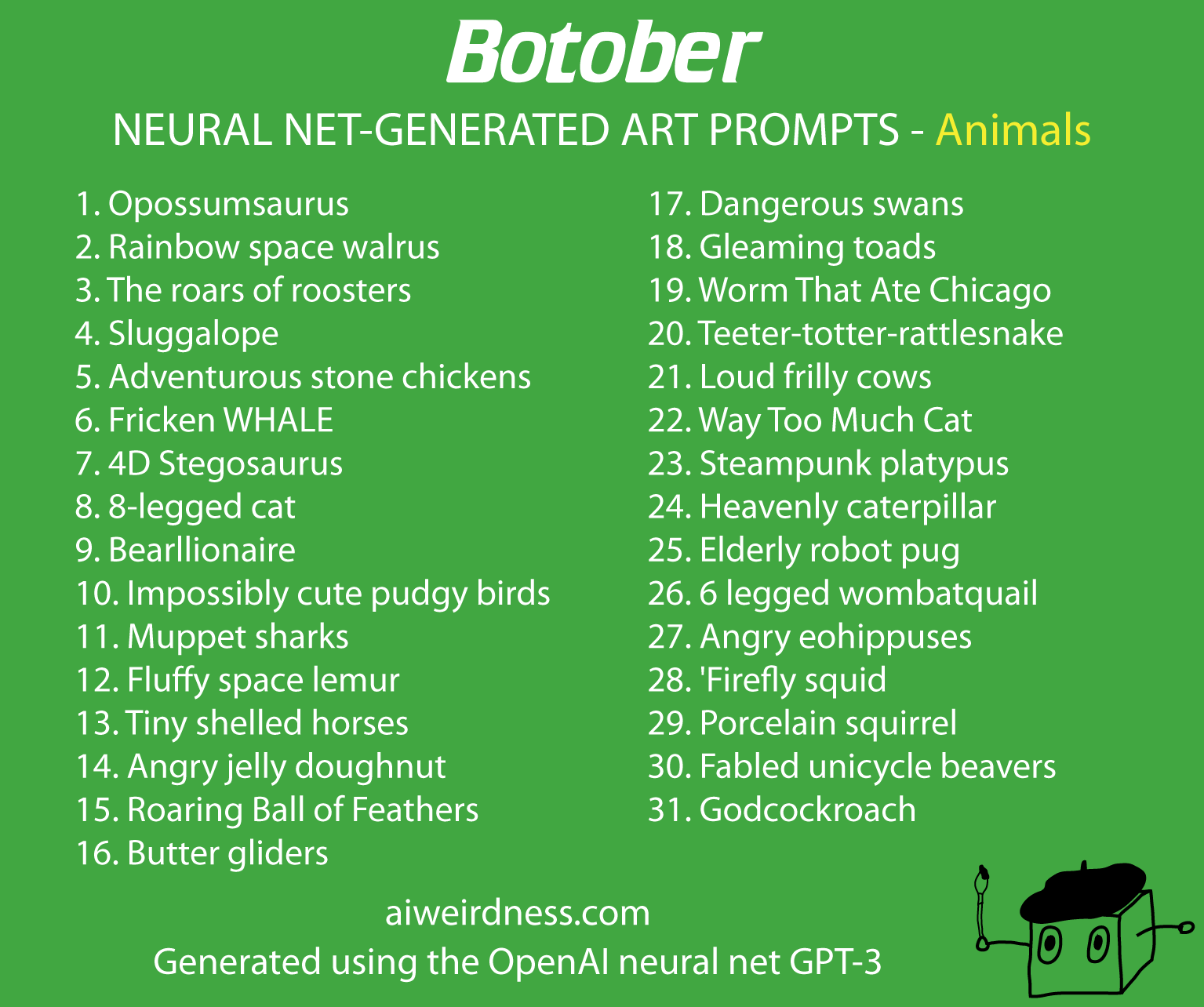 October has become the month of amazing art challenges such as Drawlloween and Drawtober, but Janelle Shane, keeper of the GPT-3 neural net bots we all know and love, has decided to ask their help for a new challenge: Botober.
Janelle has been using the bots to create Botober (which I always read as Bobtober) prompts for a few years, but this is the first time she's decided to get the bots to come up with themed lists. If you're looking to try your hand at creating some fantastic creatures, Botober may be the art challenge for you.
Personally, I'm very curious to see what the Worm That Ate Chicago looks like.
"The Ig® Nobel Prizes honor achievements that make people LAUGH, then THINK," their website says.
Teri has this to say about the awards: "I always look forward to the Ig Nobel awards each year as they celebrate the pursuit of scientific discovery while busting the notion that such discoveries are made in stuffy labs. From air-lifting rhinos upside-down (transportation award), to measuring how much force from a punch a beard can absorb (peace prize), this year's Ig Nobels are simply delightful."