In this issue of Cypher Chronicles, we reflect on our first Gamehole Con experience, get a peek at Claim the Sky, raise money for charity, and watch the Planebreaker as it passes us by. Also, we meet some mysterious giantfolk in the forest.
You can get Cypher Chronicles, and other MCG news, delivered right to your inbox! Enter your email address and click the Subscribe button in the right-hand column, and you'll never miss a post. You can also suggest topics for Cypher Chronicles by emailing us at [email protected].

The Planebreaker has reached the Prime Material!
The cursed moon soars through the skies above us, making its way to our plane at last! We are in the final week of the Kickstarter, and the Planebreaker has been smashing through stretch goals like the planes it visits, with many more still to unlock!
You can help us reach those goals by sharing your own messages and the messages from wonderful people like Felicia Day of "The Guild" and Summer Bishil of "The Magicians."
Curving flights of stairs ascend and descend from the massive lobby. Cracked and broken statuary lies amid heat-mummified corpses of various demonic beings. A bowl catches streams of lava trickling down from above, though cracks and fissures allow some of the molten rock to escape and meander across the floor.
Have you visited the Citadel of the Fate-Eater? Perhaps as a Shadow Stitched rogue? Share your story with us on Twitter with the tag #Planebreaker!
Claim the Sky Still Available to Preorder!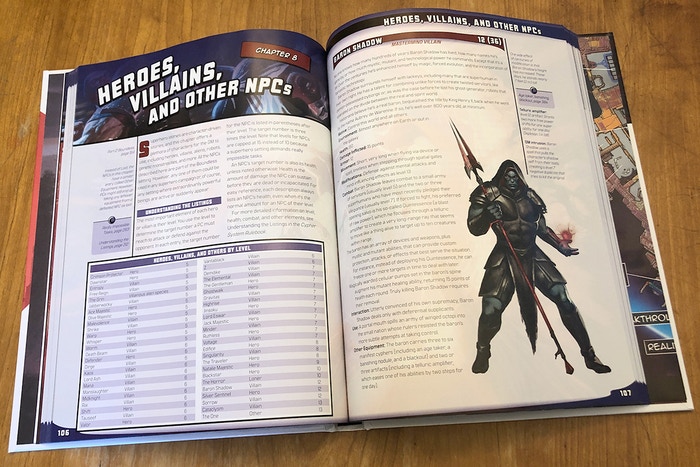 Claim the Sky has reached us in-house! The first book offered in our Heroes of the Cypher System Kickstarter campaign is fulfilling to backers now, but it's not too late to preorder your copy today!

Reflections on Gamehole Con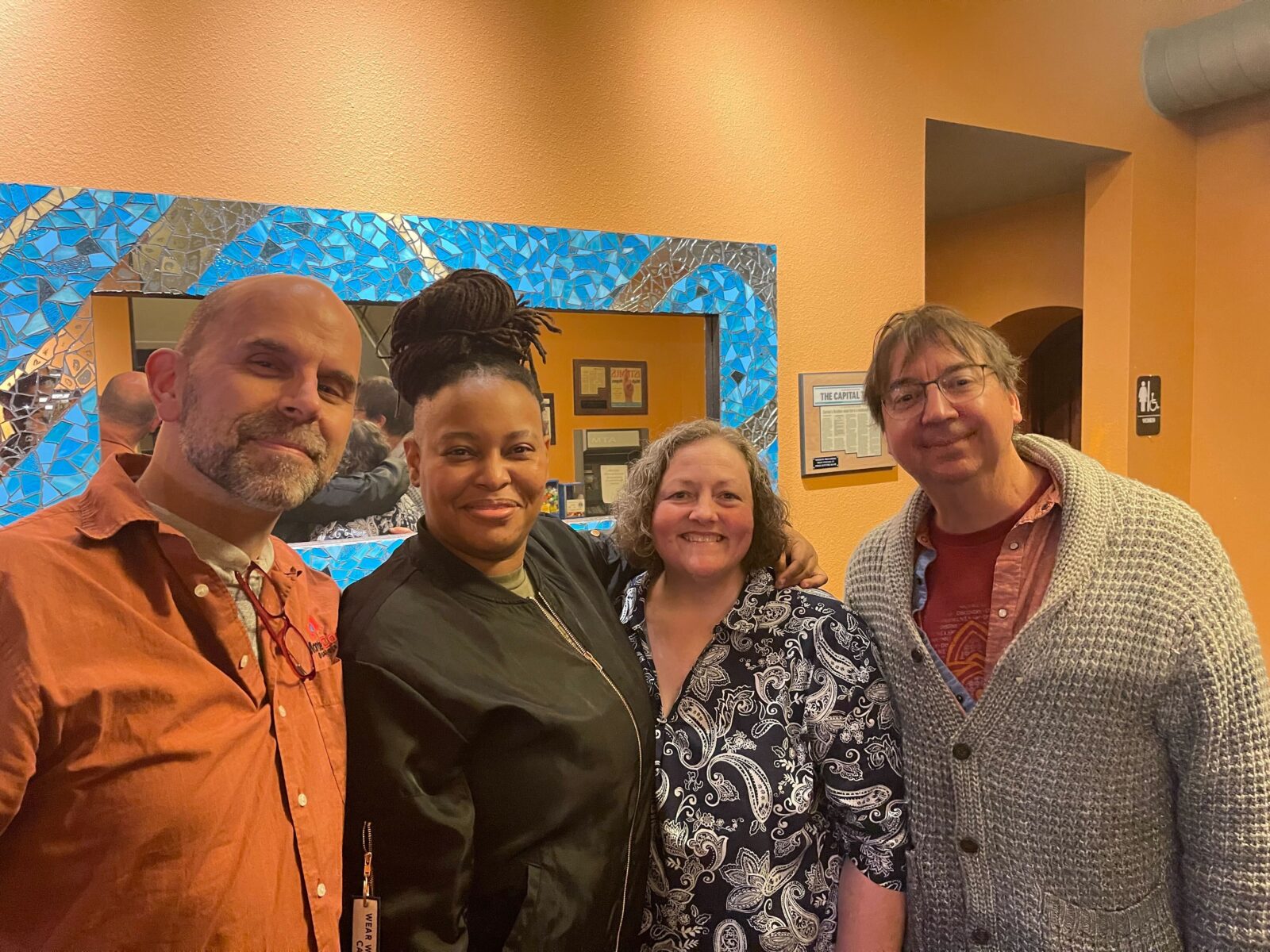 At the end of October, four members of Team MCG hit the road to Madison, Wisconsin, for Gamehole Con VIII at the Alliant Energy Center. LaTia was thrilled to bring the team to one of her favorite conventions. And we had an amazing space—we set up our booth in the second floor lounge area, where anyone could come sit, play games, and relax away from the larger crowds. The convention boasts roughly 4,000 attendees, but it still has a big convention feel.
As it was our first year, we only advertised three tables of events, but we've heard that Cypher System games were being played in Free Gaming areas across the convention, and LaTia got to cut her teeth as a Cypher System GM for the first time!
Otherwise, it was a low-stress convention that we enjoyed very much, and we have full plans to return next year! We extend our heartfelt thanks to our GMs, players, friends, and everyone who came together to make this possible. Onward to 2022!

Buy Numenera books for charity! We've teamed up with Humble Bundle for a reprise of our wildly popular Numenera bundle, with proceeds benefitting Children's Miracle Network Hospitals, or any charity of your choice!
This is a wonderful way to introduce newcomers to the Ninth World, but the sale ends this week, so don't miss out!
Imagine you're walking through a forest preserve or nature center, and from the corner of your eye you see a 15-foot tall troll peeking out from behind the trees. You don't think you've landed in one of your TTRPG games, but thanks to Thomas Dambo, you may have gotten pretty close.
Thomas makes fanciful giants out of recycled materials and, like it says on the tin, hides them in forests all around the world. If you encountered one of these in your games, would they be animated constructs, massive druid crafting projects, or something else?
You can find more of Thomas' creations on his Instagram page.