An exciting 10th Anniversary year deserves exciting new Cypher System games, and we have two of them on the docket right now. (And it's only April!) Plus rolling to help Ukraine, fleeing zombies for health, cool freebies, and more!
You can get Cypher Chronicles, and other MCG news, delivered right to your inbox! Enter your email address and click the Subscribe button in the right-hand column, and you'll never miss a post. You can also suggest topics for Cypher Chronicles by emailing us at [email protected].

2022 is shaping up to be a big year for the Cypher System (as befits our 10th Anniversary year). There are two new Cypher System games on the way—and it's only April! Don't miss out on these two games, which are both awesome in very different ways. And don't miss their Kickstarter campaigns, either—they each offer cool gifts for backers and exclusives that won't be widely available ever again!
Welcome to Naviri, a Peaceful Paradise Full of Promise—and in Dire Need of Heroes!

Naviri is a gorgeous archipelago in which humans, crocs, turtles, and fish-folk trade, travel, and study. A world of cooperation, science, delight, and celebration. But like any society, Naviri has its share of dark corners, dark dealings, and dark characters. And far out at sea, the Fold, which for years has kept the great sea monsters at bay, is failing. A new generation of heroes is needed to protect Naviri from these growing threats—and whatever else is waiting to break out of the Fold.
Explore this lush, beautifully realized world in Tidal Blades: The Roleplaying Game. The 416-page standalone corebook includes everything you need to experience and adventure in the world of Naviri. Written by Shanna Germain with graphic design by Bear Weiter, this Cypher System game was designed and produced entirely in-house here at Monte Cook Games. After two years of work, we're super proud of this title, and think you're going to love it.
(And who doesn't want to play that awesome axolatl???)
The Kickstarter campaign for Tidal Blades ends this week. Don't miss out—Kickstarter backers get an exclusive Tidal Blades-themed XP Deck for free!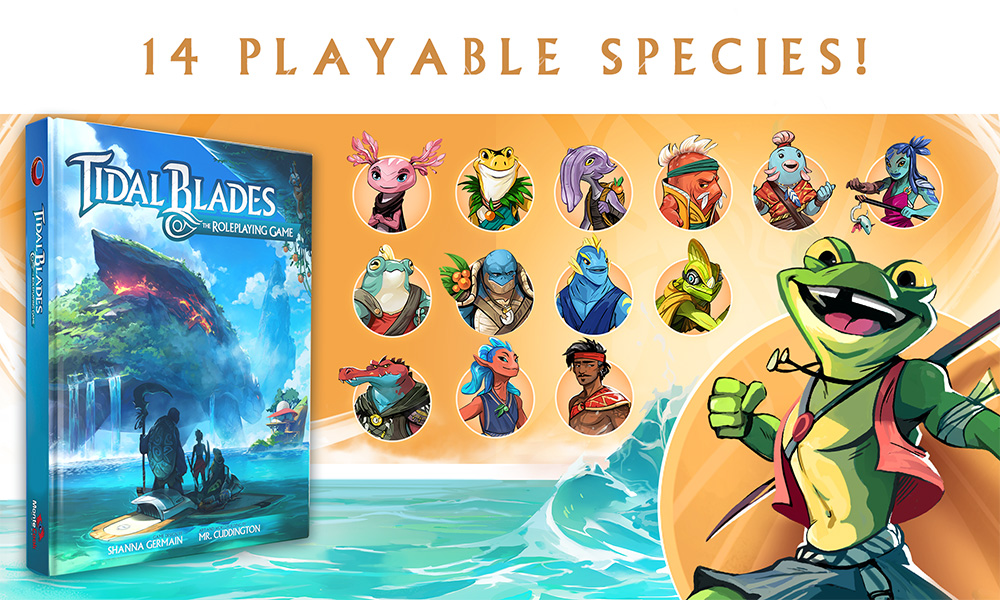 The Things That Slumber in the Hills and Hollers Are About to Wake…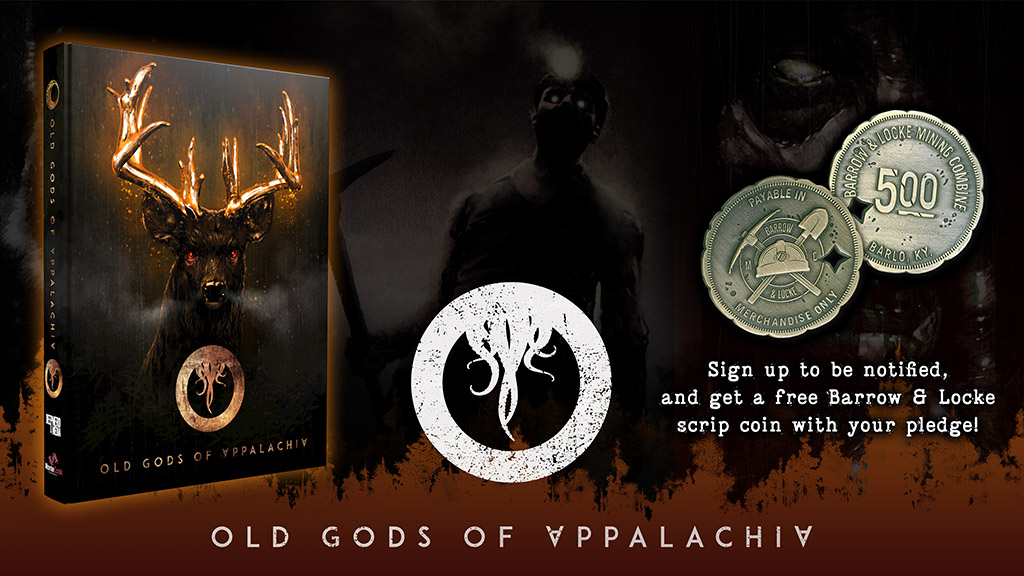 In the mountains of central Appalachia, blood runs as deep as these hollers and just as dark. Since before our kind wandered into these hills, hearts of unknowable hunger and madness have slumbered beneath them. These are the oldest mountains in the world. How dare we think we can break the skin of a god and dig out its heart without also calling blood and darkness?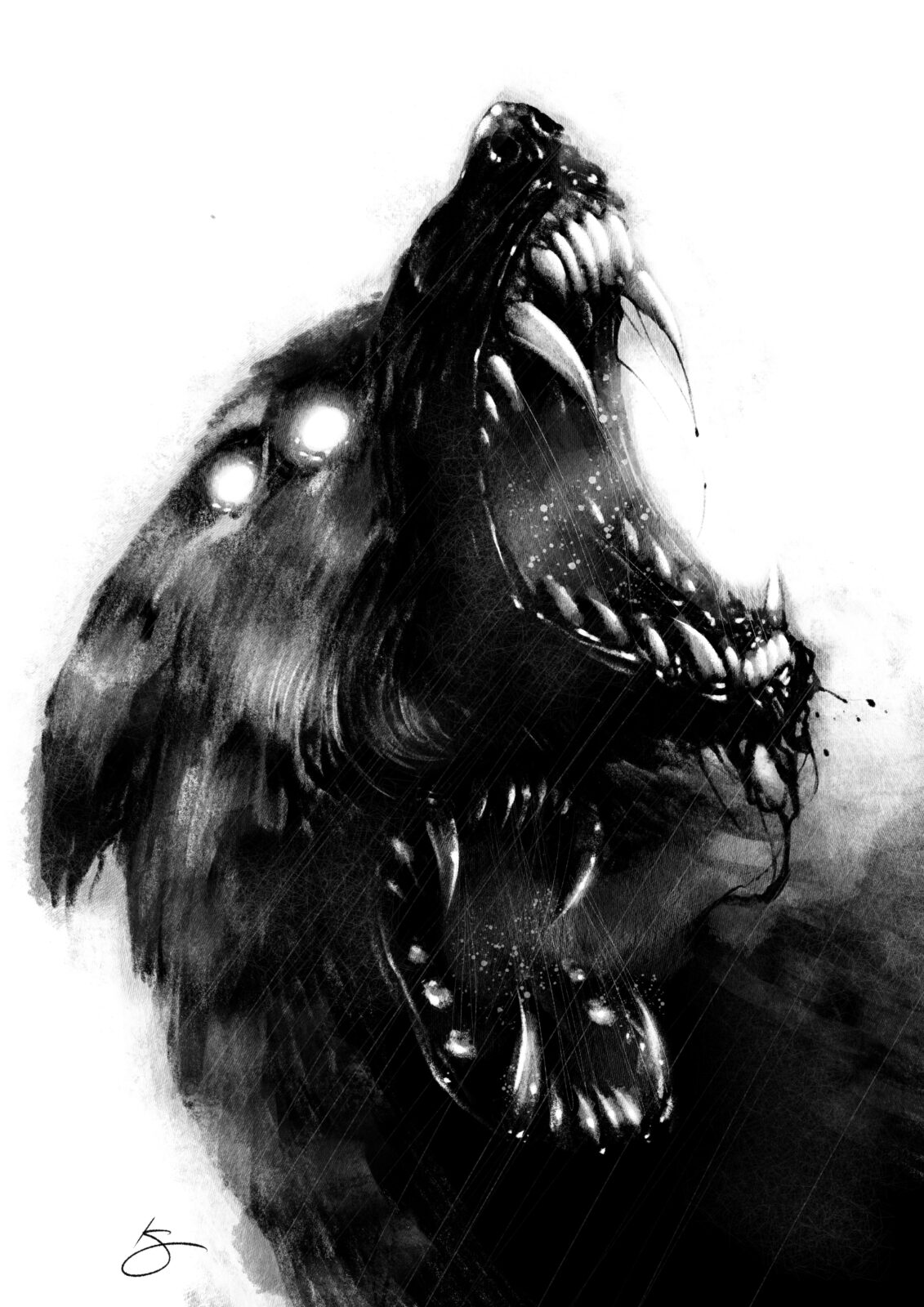 Long before anything human roamed the Earth, the Appalachians towered tall and menacing. The mountains' might was made a prison and tomb for beings of immeasurable malice and incomprehensible madness. A place to hold them; to keep them, perhaps forever, from dimming the light above.
But time shows no mercy, not even to mountains, and now they lay bare and worn like an old man's spine. The walls of the prison grow thin, and those that have slumbered soundlessly for millennia begin to stir.
And they call to those who would hear them.
We're in the final countdown toward the launch of the Old Gods of Appalachia Roleplaying Game Kickstarter. If you sign up to be notified, you'll get a free gift with your pledge: A tangible bit of Alternate Appalachia in the form of an exclusive scrip coin from the (somewhat sinister) rail and mining combine Barrow & Locke.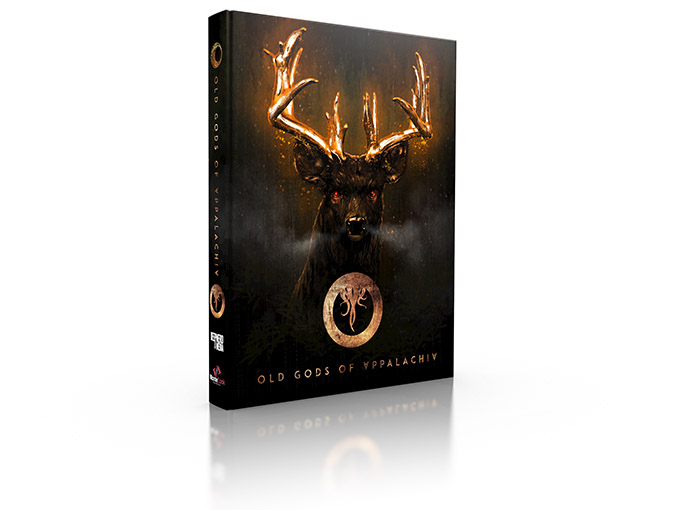 Looking for a fun way to get a bit of exercise—with a team of your friends? The Outbreak is an interactive mobile game where your real-world steps determine your outcome in a zombie apocalypse.
How would you like to help the humanitarian crisis in Ukraine—by gaming? RollVsEvil funnels money raised by gamers to into evacuation and resettlement aid, medical supplies, and efforts to combat human traffickers exploiting the crisis. All you need to do is "'just play a game" online or in-person—but drop a few dollars on the table for playing, a few dollars for rerolls, XP, or other benefits. At the end, the group donates the collected money through the RollVsEvil website.
Get a free reroll for $1, a player intrusion for $5, or a random cypher for $10. We have an entire menu of suggested donations here!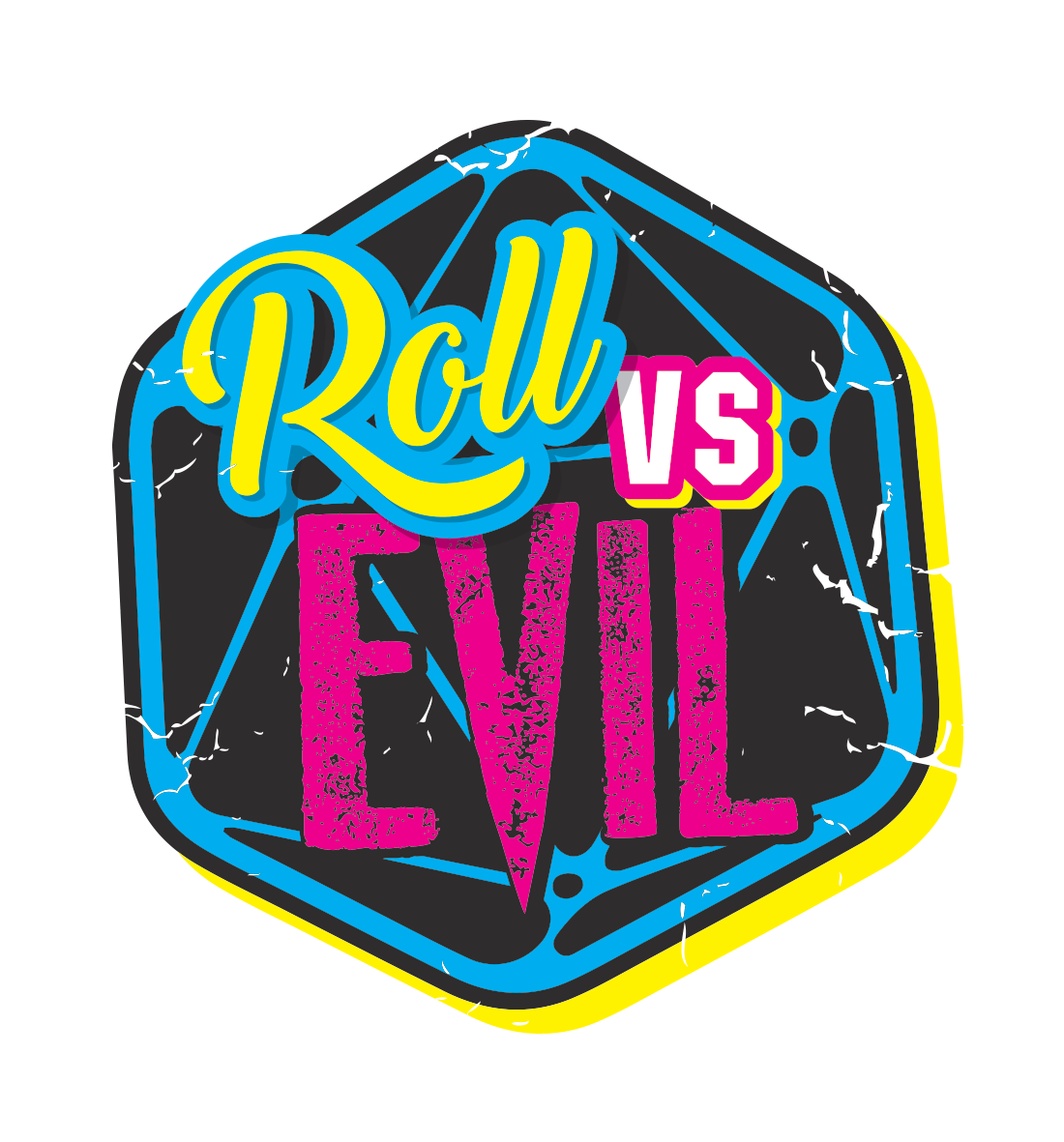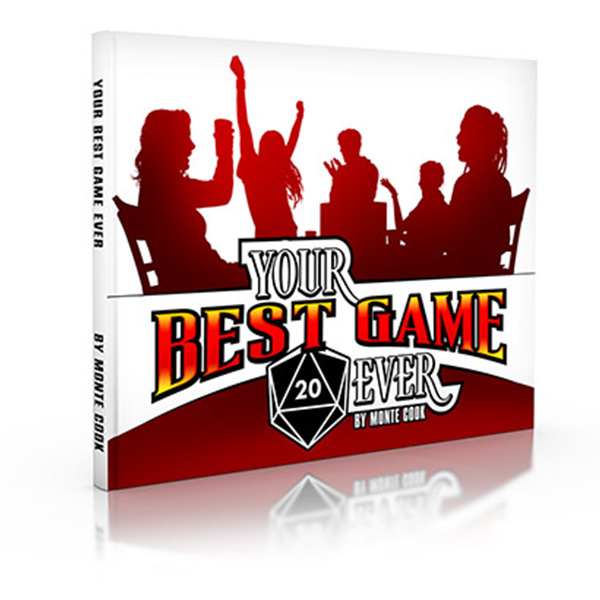 Whether you're looking ahead toward a Tidal Blades or Old Gods of Appalachia game, running a campaign of Ptolus or Numenera, or playing—well, anything—you want to make the most of your valuable gaming time to build characters and parties that really click, and stories that go on to become legends. We've all had those great games that everyone loves to remember—and our share of characters, parties, adventures, and campaigns that just didn't seem to come together the way we wanted.
Those great games don't have to "just happen." There are techniques and practices, for both players and GMs, that help make every game shine. Your Best Game Ever is a tool book—not a rulebook—filled with useful advice from Monte, along with dozens of other designers and expert GMs, for making every session, adventure, and campaign the best it can be.