Step into the wilds of Appalachia or the streets of an amazing fantasy city. Make beautiful that which is broken, and sharpen your game-table game. And celebrate a million with us—it's all in this issue of Cypher Chronicles!
You can get Cypher Chronicles, and other MCG news, delivered right to your inbox! Enter your email address and click the Subscribe button in the right-hand column, and you'll never miss a post. You can also suggest topics for Cypher Chronicles by emailing us at [email protected].

Old Gods of Appalachia Soars over One Million
The campaign for the Old Gods of Appalachia Roleplaying Game has blown away all our previous Kickstarter records, hitting one million dollars last week and continuing to soar, even now, well into the traditionally slower "doldrums" period of the campaign. This is a game of eldritch horror set in the isolated hollers and mining towns of early-twentieth-century Appalachia. The ancient evil of the Inner Dark stirs, awakened by (and sometimes aligned with) encroaching industrialization, but courage, community, and tradition (and the sometimes-beneficial but always-dangerous denizens of the Green) are your allies in the battle against this dark tide.
(Wondering if Old Gods of Appalachia is for you? Scroll down and check out what the Infinite Construct has to show you!)
It's an amazing game, and the Kickstarter more than does it justice with some amazing exclusive offerings. Check out the striking Deluxe Edition with its reversible dust jacket, or the unique Campaign Journal, with its soft, bible-like cover and ribbon bookmark. There's a set of astonishingly beautiful super-premium dice, a custom XP Deck, a tin to store it all in (just like Mamaw's sewing kit!)—and more.
We're closing in on another stretch goal today. We're excited about this one because—well, stretch goal—but also because when we hit it we're going to announce the next two goals, and they're pretty special!
The Old Gods of Appalachia Roleplaying Game is a Cypher System game, so it's completely compatible with all your other Cypher System products!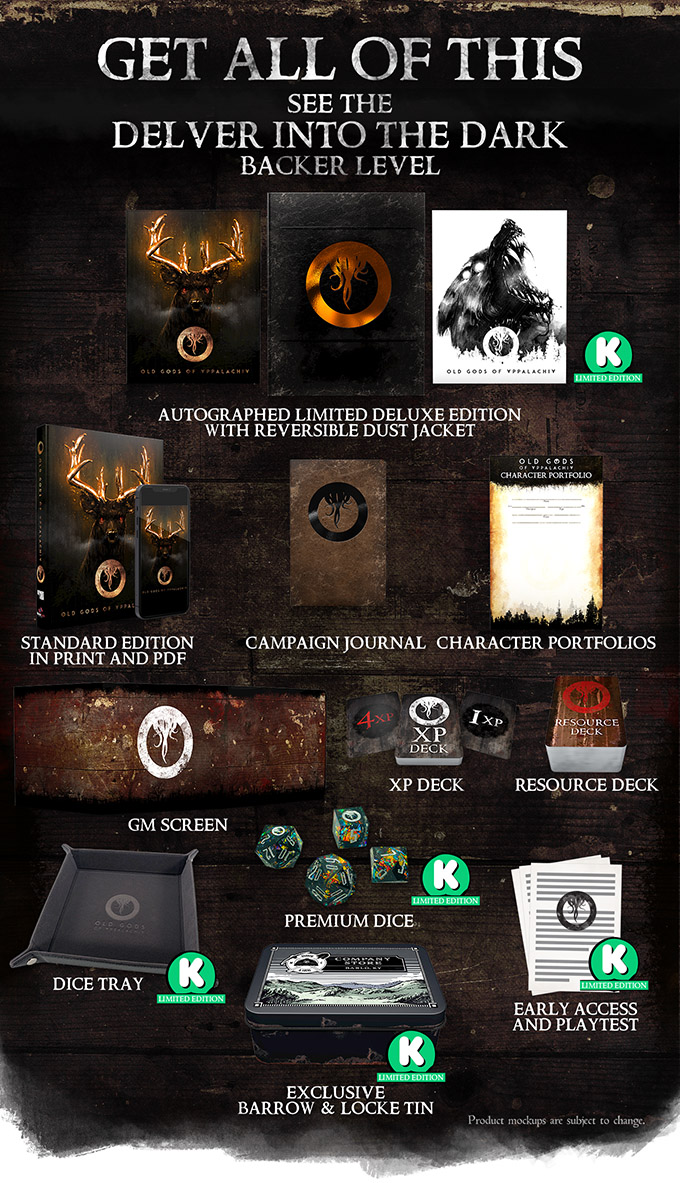 A City Built on Adventure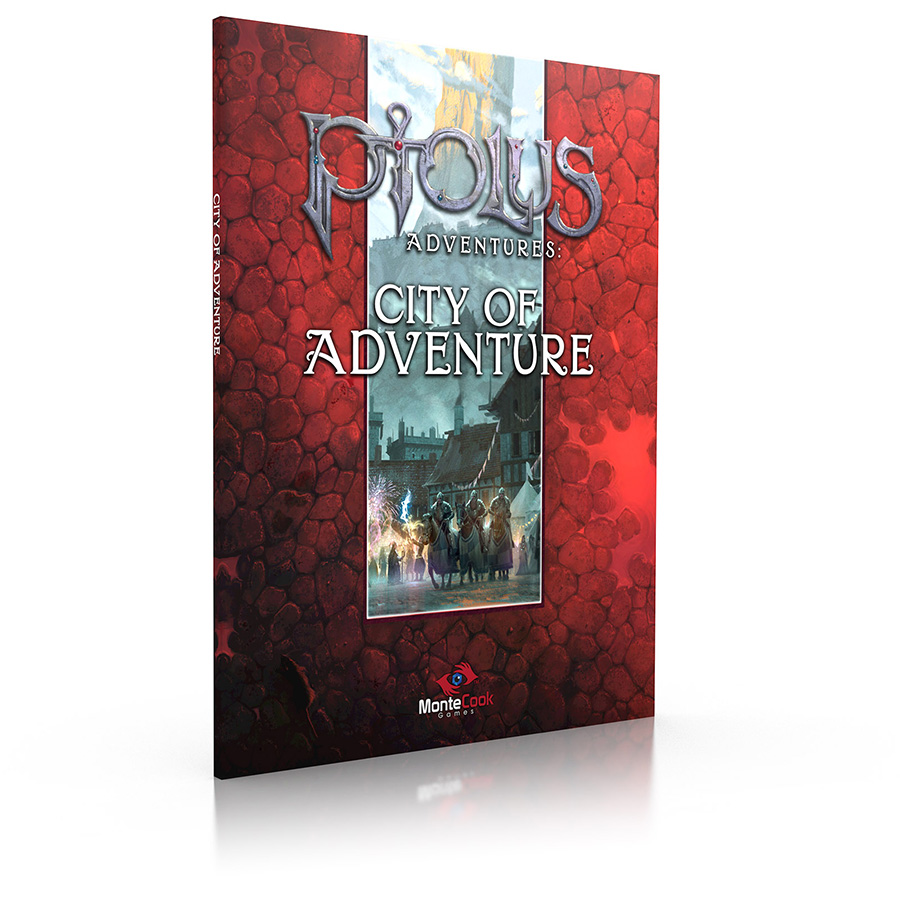 Ptolus is truly the City of Adventure. Ptolus: City of Adventure brings the PDFs Doctrine of Ghul, The Runeblood Blessing, and Return of the Ebon Hand together into a 96-page book that takes you into the city's streets, the halls of power, and the massive and labyrinthine dungeons belowground. These meaty adventures are suitable for 5e parties of 5th or 6th level, or Cypher System characters of second or third tier, and can be easily adjusted upward or downward to fit into your campaign!

The philosopy of Kintsugi says that an artisan's attention can transform a destroyed object into something with greater value than ever before. We love the idea and this elegant little game, Broken and Beautiful, currently on Kickstarter.
Want to be a more confident roleplayer or GM? Encourage spontaneous creativity in your gaming group? Create dynamic, compelling characters? I mean, c'mon—who doesn't? So level up your gaming skills with Improv for Gamers, now on Gamefound!

The Infinite Construct talks about why Old Gods of Appalachia is the horror RPG you didn't even realize you were looking for, and breaks down why the Cypher System is the perfect game engine to bring your OGoA adventures to life!