Sam is fearless and good, while the Banes are everything evil. The Infinite Construct talks to Shanna, and Dracula begins his journey to England in real time. We have all this and loads of additional fascinating info in this episode of Cypher Chronicles!
You can get Cypher Chronicles, and other MCG news, delivered right to your inbox! Enter your email address and click the Subscribe button in the right-hand column, and you'll never miss a post. You can also suggest topics for Cypher Chronicles by emailing us at [email protected].


Fearless and Good
Y'all, I'll tell you that when I was listening to season 2 of the Old Gods of Appalachia podcast, my heart almost couldn't take it every time Sam made an appearance. I silently begged the writers from the bottom of my heart to do no harm to that very good boy.
Now, if you don't know what I'm talking about, once you finish reading this issue of Cypher Chronicles, head over to Old Gods of Appalachia and start your listening journey. You'll find out more about Sam and Cowboy and Dallas and a whole host of others when you get to season 2.
For now, all you need to know is that Sam is "a beagle mix who is older than the boys themselves, blind as the day is long, and thick-necked as a log." But most of all, Sam is Fearless and Good—and that's something we could use more of in this world.
You can have your own Sam in plushie version—just pop over to the Kickstarter to learn more.
Evil Can Be Contained—But It Bides Its Time
What if you could gather up all the evil in the world, and store it away where nobody could unleash it? Demonic relics, evil artifacts, trapped essences of vanquished fiends, objects of dark power. Even the remnants of less-obvious evils, like terrible diseases?
That might make the world a better place, and perhaps, in the dark recesses of time, it did. But those items still linger, locked in their vaults. Someday, someone might find them. Find them, and begin to unleash them.
That's the premise behind the massive (180-page) mega-adventure (or mini-campaign) The Banewarrens, released this week. It's a fantasy scenario set in the dungeons under, and the streets of, Ptolus—though it's fairly easy to transplant it into your own fantasy setting. It's for Cypher System characters starting at roughly third tier (or 5e characters of 5th level or so).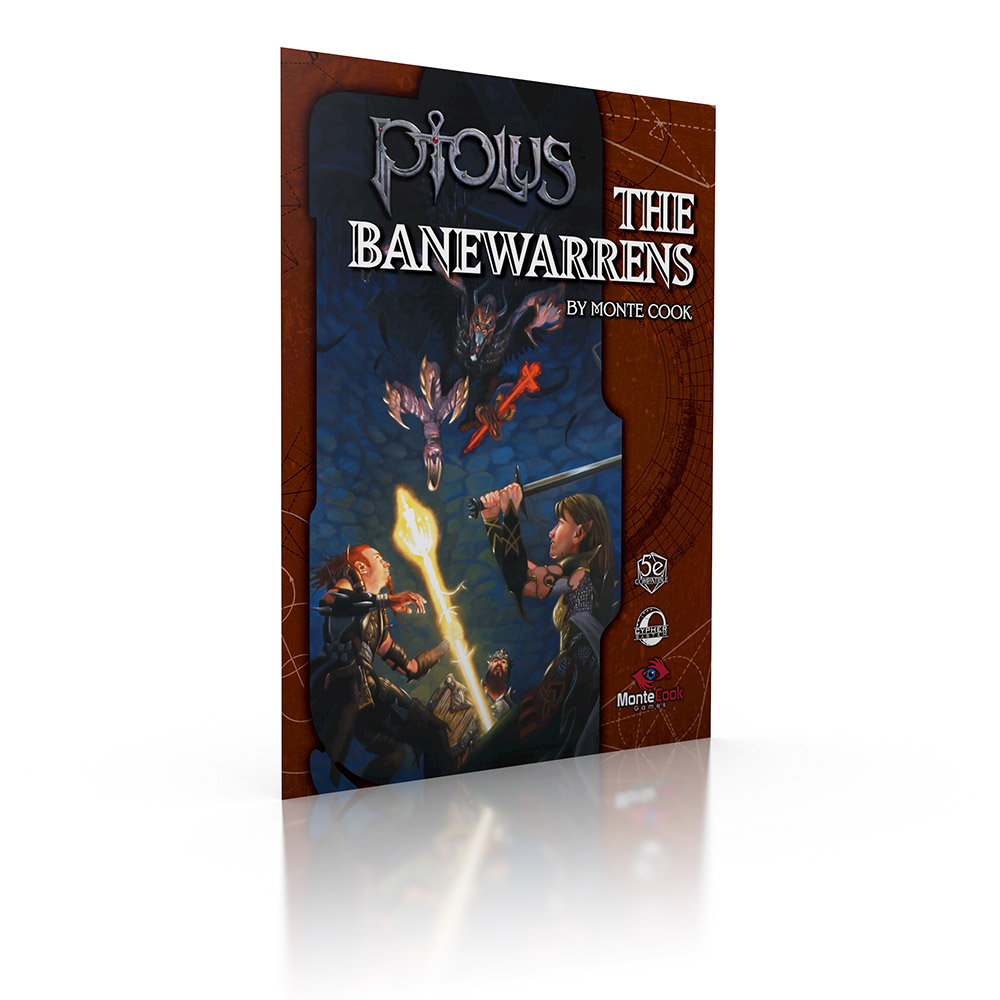 In a recent interview with Shanna, The Infinite Construct got the scoop on plans for the Old Gods of Appalachia Roleplaying Game. Check it out and find out what excites Shanna most about this upcoming project!
---
From LaTia: One of the neat things about the internet is that innovative minds will create ways to experience moments in history as they would have happened in real-time, like the Twitter account that livetweets the sinking of the Titanic every year in April.
I very much enjoy epistolary novels, and Dracula is one of my favorites. From May 3rd to November 10th (the time frame in which the novel takes place), this Substack will email you a newsletter containing the journal entries, newspaper clippings, and phonograph records from that date in the novel. It's perfect for the first-time Dracula reader who wants to experience it via a really immersive method!
---
If you know us, you know we love dinosaurs. Check out this unbelievable recent dino discovery. Plus, the video you're about to watch is narrated by Sir David Attenborough, the king of narrators (don't tell Steve Shell I said that, though).
---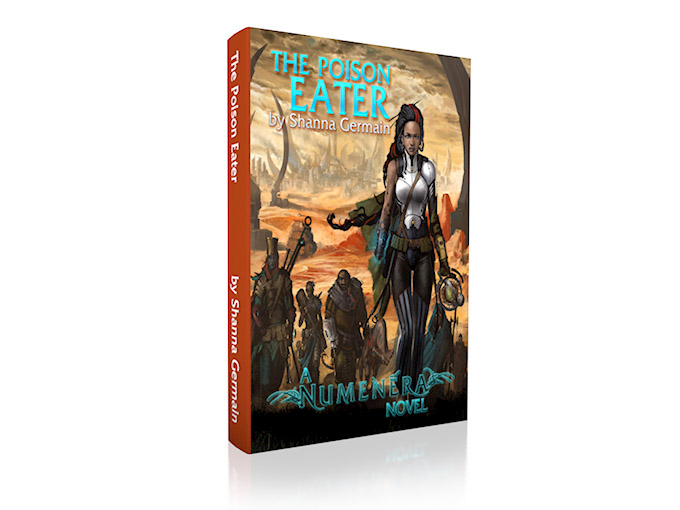 If you are curious about backing the Old Gods of Appalachia Roleplaying Game on Kickstarter, but first you'd like to sample more of Shanna's writing, look no further than The Poison Eater, a novel set in the world of Numenera. You can purchase and download the PDF right now and be reading it in a matter of minutes.
Shanna's lyrical prose breathes life into the city and people of Enthait. And when you finish The Poison Eater, you'll know that there's no other game designer better suited to tell the tales of Alternate Appalachia than Shanna.
Talia was once one of the twelve martyrs of the forgotten compass, a prisoner of the unhuman creatures known only as the vordcha. She barely escaped that life with her body and soul intact.

Now she has a new life as a poison eater in the city of Enthait. Here she is hailed as one of the city's protectors. No one knows her history. No one has asked about her past. She's been here long enough that Enthait is her home now, these are her people. She loves them and they her.

But in the Ninth World, the past is a living, breathing thing. And when it hunts you down, you can run. You can fight. Or you can die.