Your final chance to join the family and see what lurks in the Inner Dark, design an exquisite corpse with a madman, and helpful GM advice! Also, will we hit $2 million on an already mind-blowing Kickstarter?! You can help us out in this issue of Cypher Chronicles!
You can get Cypher Chronicles, and other MCG news, delivered right to your inbox! Enter your email address and click the Subscribe button in the right-hand column, and you'll never miss a post. You can also suggest topics for Cypher Chronicles by emailing us at [email protected].

I Can't Wait to Run This Game!
I run a lot of horror games (and write a few, too—like The Takings for Gen Con this year). Here's why the Old Gods of Appalachia Roleplaying Game really speaks to me: I love how it plays on a sense of isolation and the conflict between industrialism and common people, while arming PCs with bonds, tradition, and hidden knowledge disguised as folklore.
Call of Cthulhu is one of my go-to games; I've been playing and running it for almost four decades. I'm currently running the Masks of Nyarlathotep campaign (under Cypher System rules). It's a globe-spanning campaign in a very literal sense. Old Gods of Appalachia is more intimate. Its horror is about things happening right now, threatening not the whole world (or, rather, not just the whole world) but your home. Your community. The heroes of the setting draw on traditional knowledge, rather than book-learning—stuff easily mistaken for folklore and superstition. If librarians are the unsung heroes of Call of Cthulhu, grannies are those heroes in Old Gods of Appalachia.
The setting isn't just intimate. It's also just plain spooky. The hills and hollers of early-twentieth-century Appalachia are mysterious and dark. Still very much the realm of the Green; still very much a place where humanity's inroads are limited. Small towns are isolated—farmsteads even moreso—and the resources of a modern, industrialized society are spread thin. The evils we have awakened are vast and potentially global, but we'll have to defeat them here, with what we have.
And then there's this: Lovecraft's horror was often rooted in fear not just of the universe, but of the other, different, humans in it. Call of Cthulhu isn't a racist game, per se, but that bigotry is in its genes. OGoA has an eldritch vibe with an almost opposite approach. The heroes aren't necessarily the victims of racism, but they're frequently the downtrodden or exploited. When the bad guys are humans, more often than not they're from the oppressor class.
The visuals of this game capture the menace of dark hills, darker hollers, and the darkest of underground spaces. They reveal the soul of the region without any of the shallow stereotyping. This game will be my next campaign. I can't wait to get into it.
You Shouldn't Wait to Back It
One great effect of a highly successful Kickstarter campaign is that it allows us to really take a product to the greatest potential we can imagine for it. The Kickstarter campaign for the Old Gods of Appalachia Roleplaying game is in the vicinity of $2M and 14,000 backers, with roughly 20 stretch goals unlocked, and that's made a lot of great things possible. So far, we've:
Upgraded the corebook multiple times.
Upgraded the deluxe book, making it perhaps the most stunning deluxe production we've done to date.
Expanded the Resource Deck.
Made the premium dice and awesome Campaign Journal even more amazing.
Added the Player's Guide.
Added background audio and descriptive audio aids.
Created the Pocket Railroad Guide.
Funded an audio live-play with the OGoA creators and voice actors.
Added a digital prop-making kit.
And announced a cloth map.
Another great effect of such an exciting campaign, and these many stretch goals, is that the deal grows to amazing proportions. The Delver into the Dark backer level, for example, now includes over $465 worth of physical rewards. That doesn't include the PDFs or other digital items—or autographs and early access! It all adds up to a discount that's arguably much greater than 50% off, on stuff that was pretty high-end even before stretch goal upgrades.
A lot of the special rewards are being made especially for this campaign, and won't be widely available any other time. The bottom line: Improved products + awesomer exclusives + staggeringly great deals = a singular opportunity. It all ends later today—don't miss it!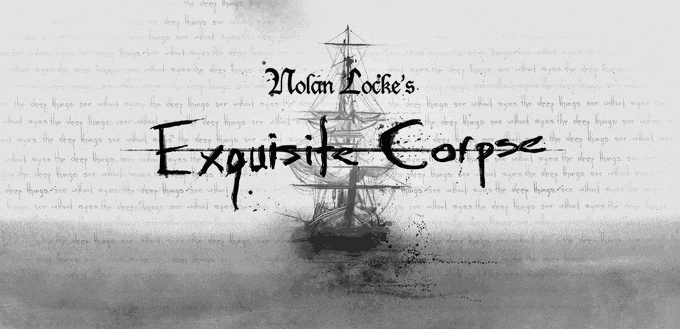 An exquisite corpse is a writing style where one person writes a line and another person writes the next line. Together, you weave a tale full of twists and turns that no one sees coming.
We've featured games like this before, but this one is pretty unique: with your writing partner Nolan Locke (who is quite mad), you use story design components and various elements to craft a story that you can play in any RPG system.
Nolan Locke's Exquisite Corpse is now on Kickstarter.
It's Bandcamp Friday! Bandcamp waives its fees every Friday to allow more money to go toward the artists that put their music up on the site.
Our family at @oldgodspod has been releasing full music tracks alongside the stretch goals we've been hitting for the Kickstarter. The full intro track for Season One as well as music written for Season Three are available there now, and it's a great day to support them and Landon by picking up some new tunes!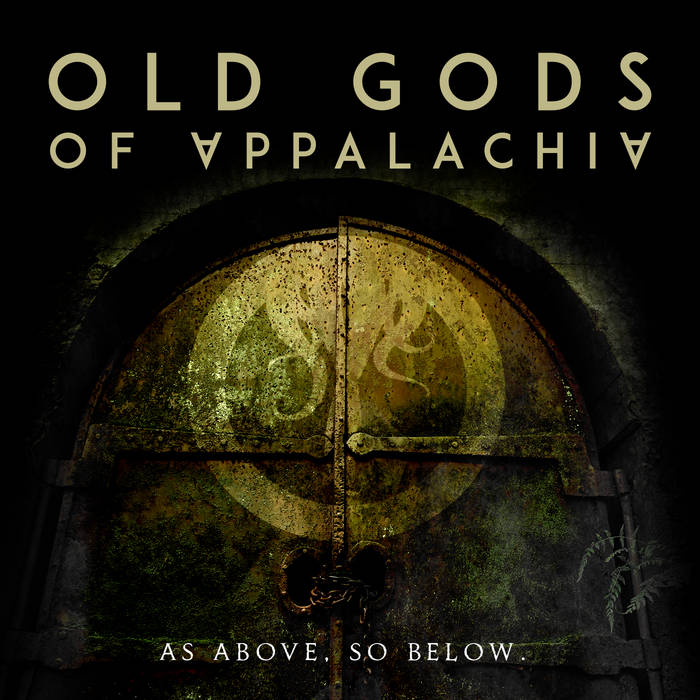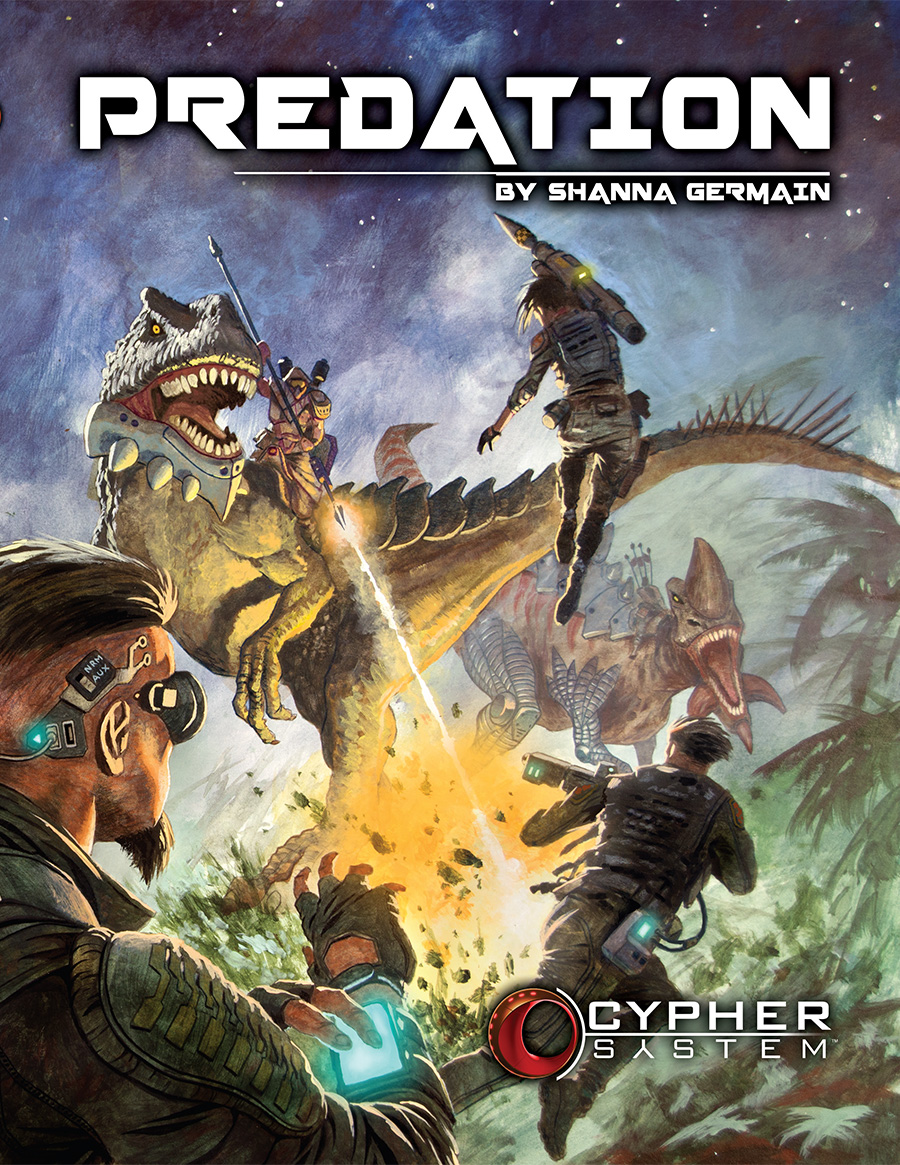 Welcome to the Cretaceous. Our ancestors won't climb down from the trees for another 66 million years, but here we are now. Time travel seemed like a good idea. Exploring the ancient world. Building. Creating an entire society here in the jungles of our primordial Earth. Until those SATI guys messed it all up.
Get a glimpse at designer Shanna Germain's pre-Old Gods of Appalachia work in Predation, a complete setting for Cypher System. When time travel goes horribly(?) wrong, you from the future must quickly learn how to survive among the ancient beasts of the Cretaceous period with all your present day knowledge. Plus, you get to tame dinos. How cool is that?