We welcome two new members to the MCG Team! Plus The Origin, an incredible pair of bundles that you won't want to miss, another opportunity to get lost in Alternate Appalachia, and more great news in this chock-a-block full issue of Cypher Chronicles!
You can get Cypher Chronicles, and other MCG news, delivered right to your inbox! Enter your email address and click the Subscribe button in the right-hand column, and you'll never miss a post. You can also suggest topics for Cypher Chronicles by emailing us at [email protected].

Welcome Javier and Dominique!
MCG has grown! We are thrilled to announce two new members to our team!
Javier Beltrán
Born in Los Angeles to a loving Mexican American immigrant family, one of Javier's earliest gaming memories is a space-themed board game that his older brother used to teach him about the solar system. He has a deep appreciation for the power of games in human society and believes they provide a unique framework for genuine human connection. He loves roleplaying characters that lean into sub-optimal decisions and refuse to accept only two ways out of a situation.
Putting visual design skills in service of games has been the center of Javier's work. He holds a high regard for the craft of typography and the magic of imagination. Before coming on board full-time, Javier contributed to a number of MCG products as a contract graphic designer, including The Stars Are Fire, Ptolus: City of Adventure, and the Invisible Sun Prop Set 2, among others.
Dominique Dickey
Dominique Dickey is a writer, editor, cultural consultant, and Nebula-winning RPG hooligan. In addition to creating TRIAL, a narrative courtroom tabletop roleplaying game about race in the criminal justice system, and co-creating Tomorrow on Revelation III, a tabletop role-playing game about surviving and building community on a hyper-capitalist space station, Dominique has written for Thirsty Sword Lesbians, Dungeons & Dragons, andSea of Legends.
Dominique previously worked with the MCG team as an intern, during which time they penned the Cypher System adventure Heist on Miracle IV. Like Javier, Dominique has roots in Los Angeles, but currently lives in the Washington, D.C. area.
We are beyond thrilled to have Dominique and Javier on the team, and we know they're going to make great contributions to the games you love. Welcome!
Bundles upon Bundles of Holding!
In celebration of MCG's 10th anniversary, Bundle of Holding has two great deals. Start your PDF collection or complete it—it's such a great deal you'll save money even if you only need two or three of the books. Your purchase helps support Direct Relief, which sends protective gear and critical care medications to health workers, with emergency deliveries to medical facilities across the US and Canada and to regional response agencies around the world.
It's not too late to get in on this, but don't dawdle. The Cypher System and Ptolus Bundles of Holding are run through June 6th!
Ever feel like you've somehow gotten stuck in a parallel universe?
You're not alone. There are others who remember a different version of Earth—one that ended in a fiery cataclysm. And, like you, they've started to develop mysterious powers. Will you master these dangerous abilities before they overtake you? Or will you fall prey to mysterious forces hunting you and those like you?
The Origin is a unique setting and sourcebook by Bruce Cordell in which superpowers are newly manifesting on an Earth that seems dangerously askew. You can read some of Bruce's thoughts on the book in this recent article. Or check out The Origin now—it's our most recent release!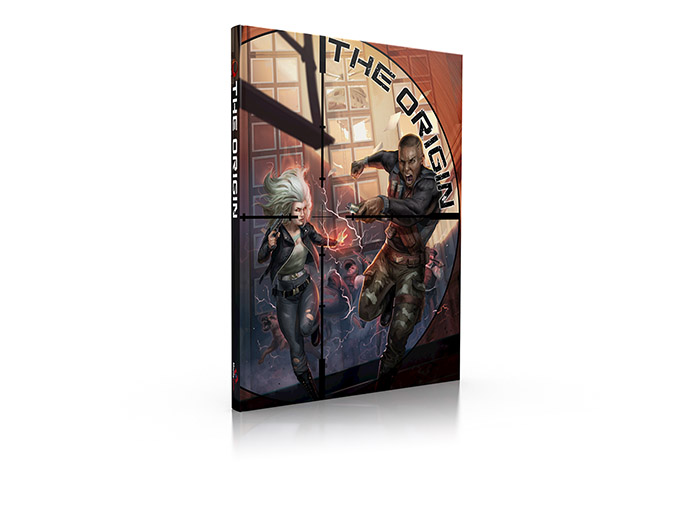 BackerKit is now open for Old Gods of Appalachia
Did you miss the Old Gods of Appalachia Kickstarter? Or perhaps you were one of the 15,000 gamers who helped this campaign reach stellar heights, but didn't upgrade your pledge to take advantage of the incredible deals, or cool exclusive items, you helped unlock.
Either way, you're in luck: BackerKit is now open, and all the wonderfulness of the Kickstarter is available once again. If you were a backer, look for your invitation to the pledge manager in your email. (If you can't find it, you can recover your invitation here.) If you weren't a backer, you can make a late pledge.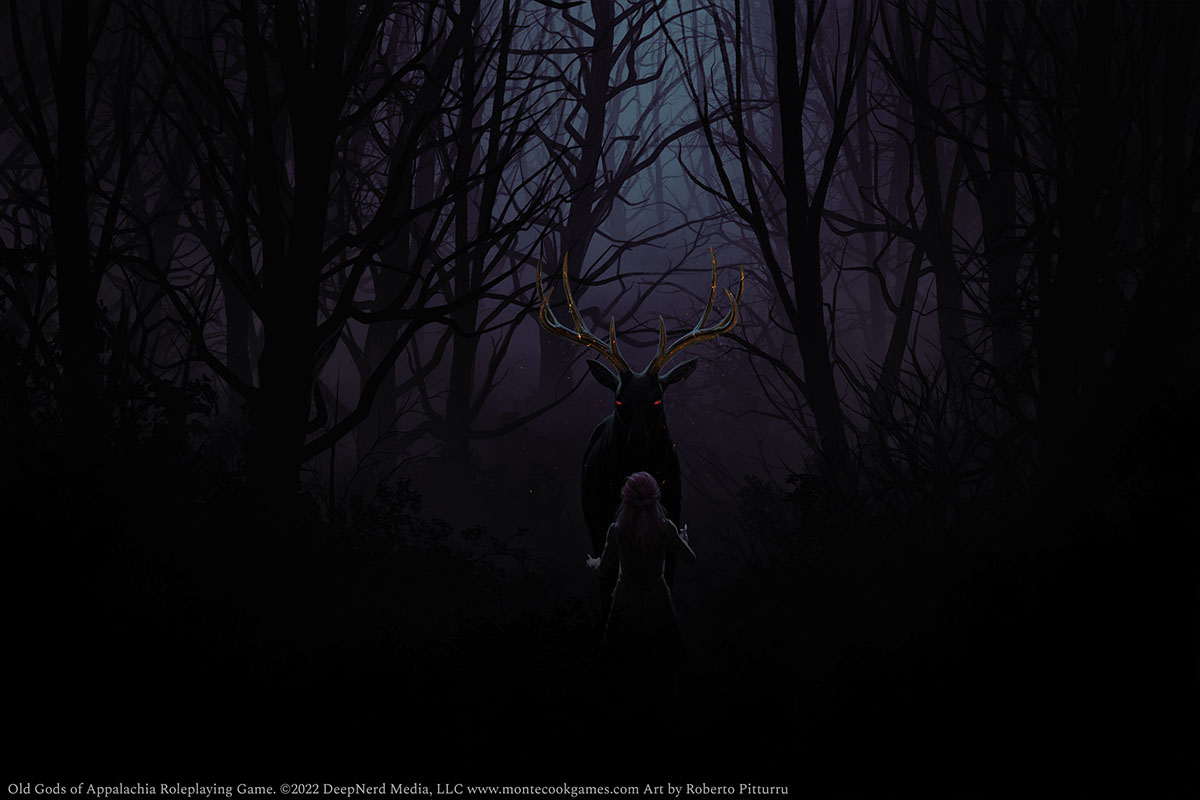 Itch.io has a great bundle supporting reproductive rights. It includes content from over 200 creators—a heck of a deal for just $5. And it's already raised well over $100,000 for the cause. Grab some great games and help the bundle reach its goal of $125,000!
Listening to a podcast or playing a TTRPG can become an incredibly immersive experience with the right background music to set the tone and put you in the characters' shoes. When you listen to Old Gods of Appalachia soundtracks, Landon Blood's sorrowful vocals—along with Steve's baritone narrations—let you know exactly the kind of story you're about to hear.
The full intro track for Season One as well as music written for Season Three are available on BandCamp now, and it's a great day to support them and musician Landon Blood by picking up some new tunes!

An image of a black dog with grey muzzle curled up on the floor underneath an Invisible Sun pool sheet full of square blocks, item cards, and a black notebook accompanies the tweet.
An image of a man in a black baseball cap and black shirt with the Invisible Sun Path of Suns on it accompanies the tweet.