Welcome to the first Cypher Chronicles of 2023! So much has happened recently, and we're excited to tell you all about it!
Even more free content is coming to the Cypher System Open License, the Adventures in the Cypher System crowdfunding campaign—which offers brand new Cypher System content, a new Starter Set, and a deluxe version of the Cypher System Rulebook—is coming soon, and the Cypher System Rulebook is currently available at a whopping 50% discount! Learn about all this and more right here in this Cypher Chronicles.
You can get Cypher Chronicles, and other MCG news, delivered right to your inbox! Enter your email address and click the Subscribe button in the right-hand column, and you'll never miss a post. You can also suggest topics for Cypher Chronicles by emailing us at cychron@montecookgames.com.

Announcing Adventures in the Cypher System
If you play it already, you most likely love it. If you haven't, it's about to become your new favorite RPG!
Because either way, the upcoming Adventures in the Cypher System campaign on BackerKit Crowdfunding has something for you. Our starting offering includes two new setting books, a new Starter Set, and a stunning new deluxe edition of the Cypher System Rulebook itself. With your help, we will unlock additional titles through stretch goals. This exciting campaign is loaded with Cypher System goodness for everyone.
Have you already been playing Cypher System for a while? Venture into the hardscrabble world of a post-apocalyptic future with Rust and Redemption. Or build an urban fantasy or modern magic campaign with It's Only Magic. Like all of our genre books, these 224-page hardcovers explore the breadth and depth of their topics, giving you new descriptors, foci, character options, creatures, cyphers, artifacts, GM advice, adventures, and a complete campaign setting, ready to run.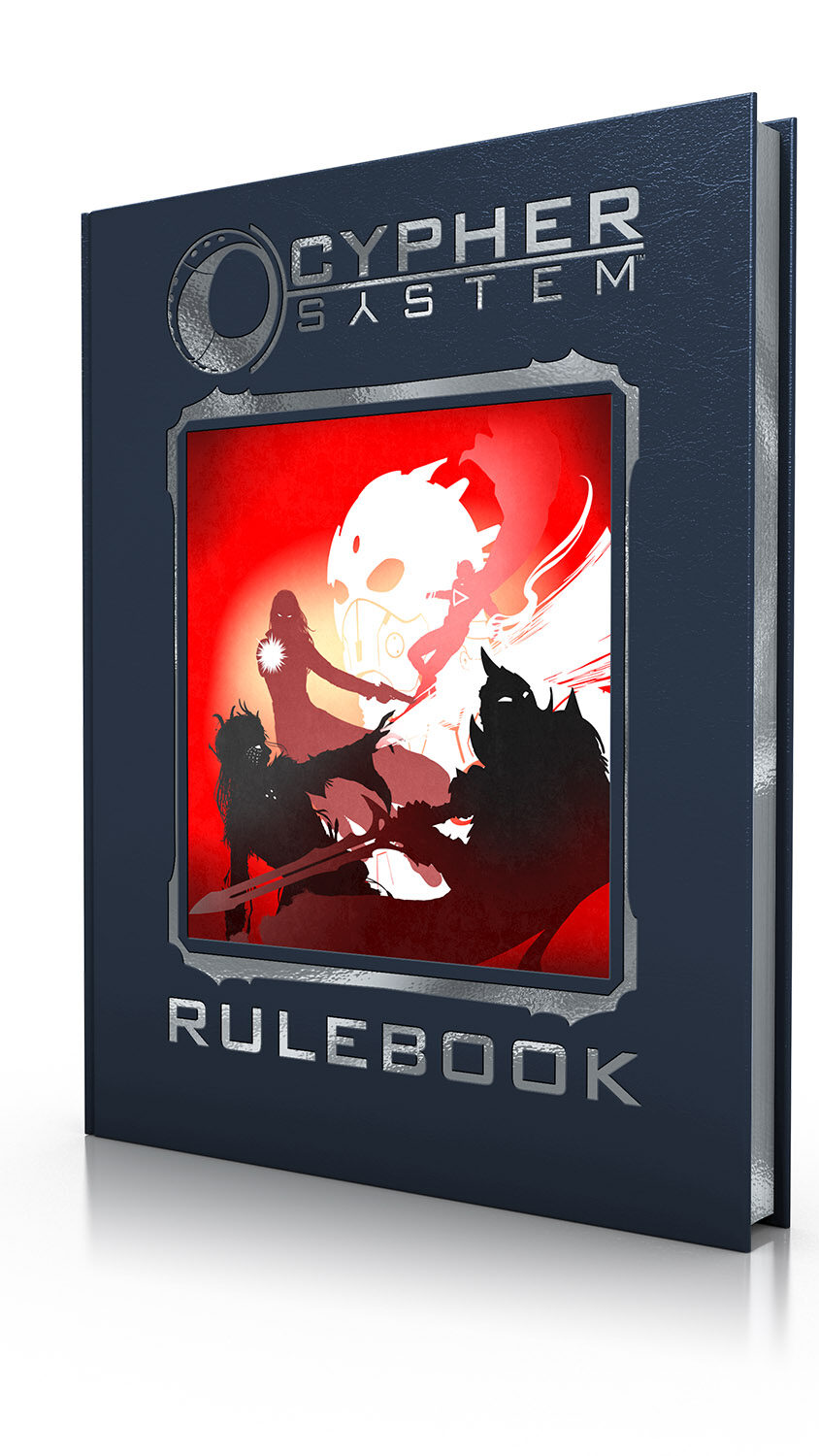 New to the Cypher System and not sure where to start? Gather you friends, opening the box, and begin playing right away! The Cypher System Starter Set is a boxed Starter Set including the game rules in an easy-to-learn format, pregenerated characters, and several adventures!Just like any system, the Starter Set is just that– a starter set. Ultimately, you'll need the Cypher System Rulebook to build your own campaigns and explore everything the Cypher System has to offer (fortunately, every pledge level includes the Cypher System Rulebook in PDF for free!)
Adventures in the Cypher System also offers a limited-edition deluxe version of the Cypher System Rulebook. All the content of the standard edition, delivered in opulent style with a vegan leather cover plus foil stamping and debossing, edge gilding, a satin ribbon bookmark—and maybe a few surprise features!
And there's even more goodness yet to be unlocked…
With a game as broad and flexible as the Cypher System, there's always room for more. We're looking forward to unlocking additional titles through stretch goals!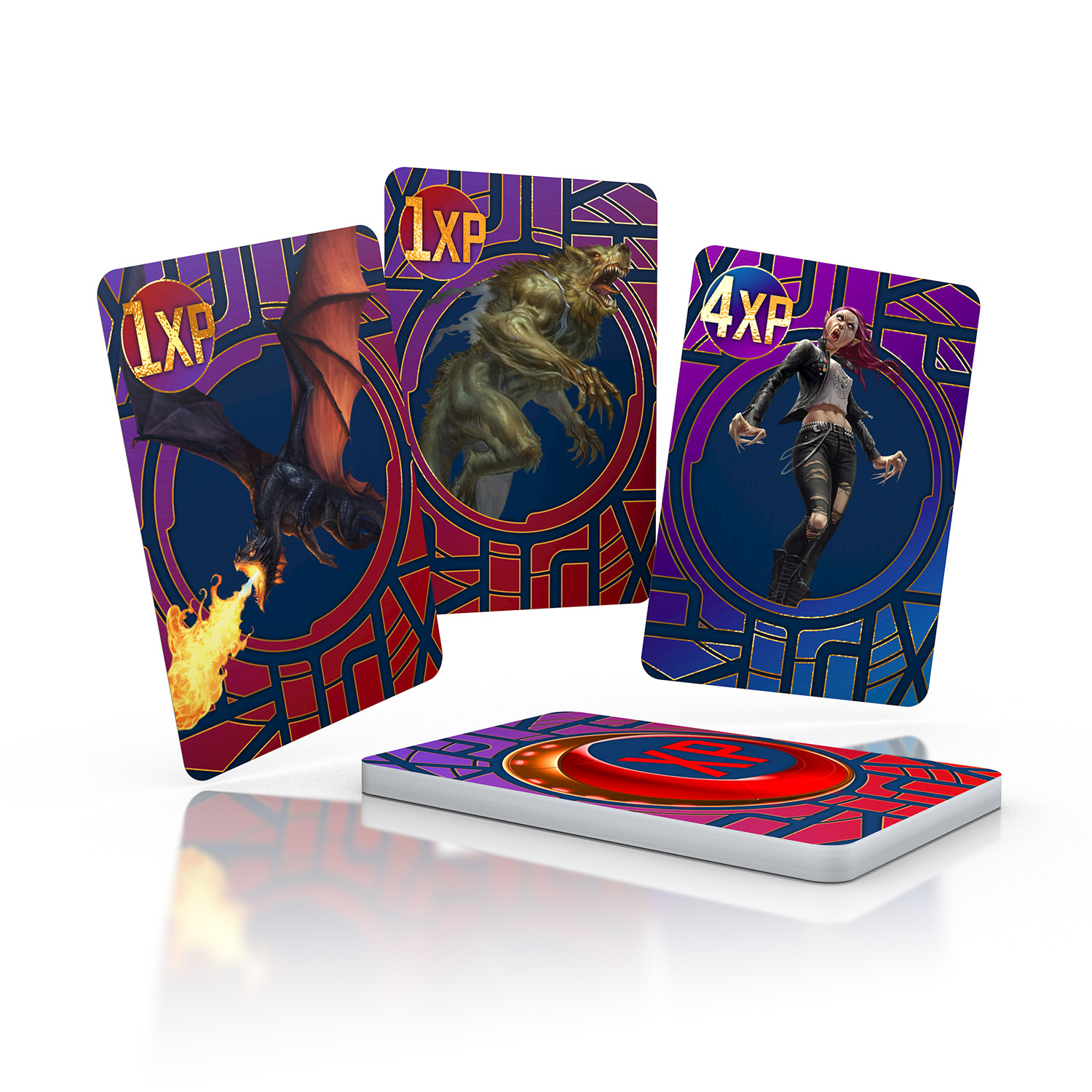 The Cypher System Open License is getting MORE CONTENT!
There are going to be a series of very exciting upgrades to the Cypher System Open License in the days to come!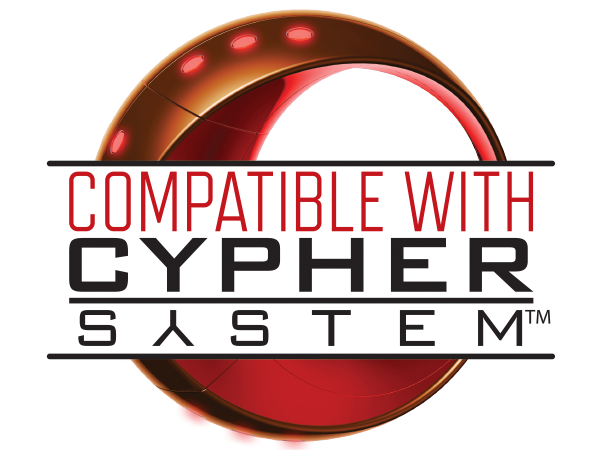 The Cypher System Open License launched last summer, giving publishers and creators the thumbs-up to produce adventures, supplements, and entire games based on the Cypher System—and providing extensive rules text that can be used or modified in the form of the Cypher System Reference Document. 
What's getting added? We'll start with a suite of additional rules, character options, cyphers, and creatures focused on fantasy games (the bulk of the content from Godforsaken, our fantasy genre book). This will be followed, over the course of the next couple of months, with additional detailed content for science-fiction, horror, superheroes, and more.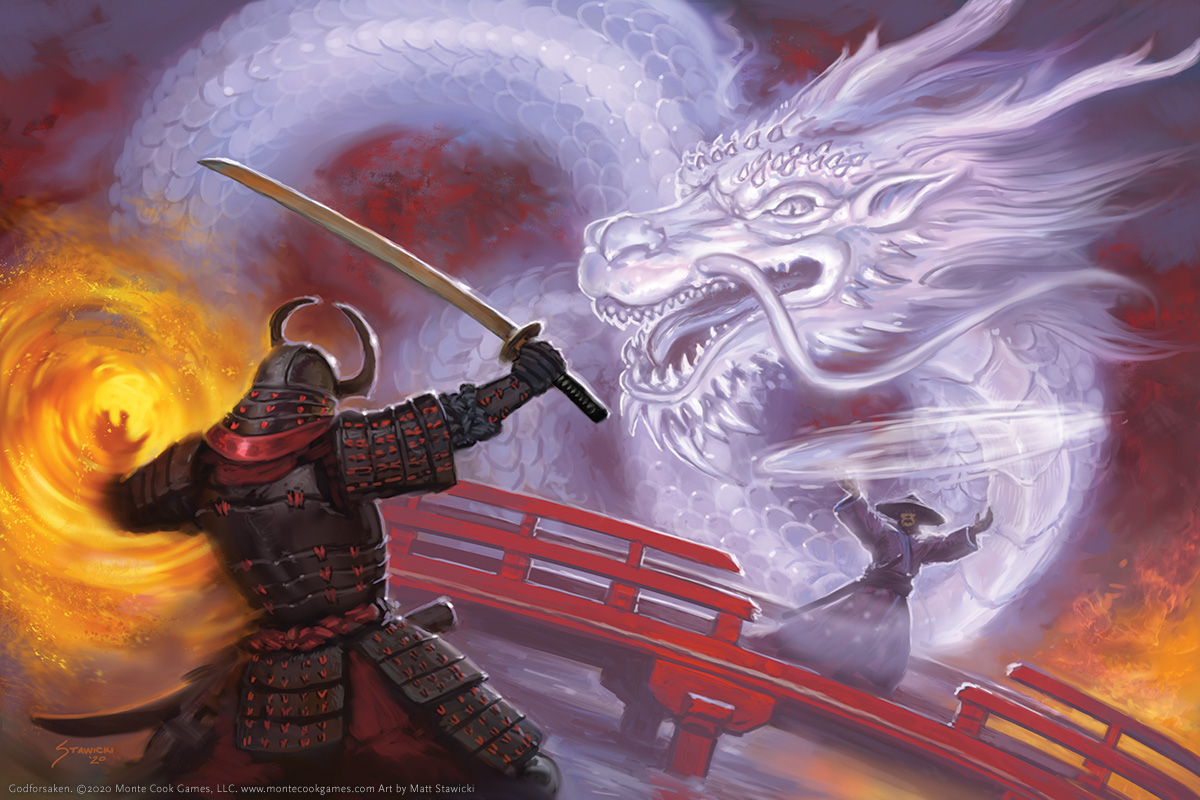 With the surge in interest in open game licenses lately, it seems like a great time to announce that this content is on the way!
The Cypher System Reference Document already provides everything you need to create great games and supplements for virtually any genre. With these expansions to the CSRD, creators and publishers will have access to even more of Monte Cook Games's official mechanics that delve even deeper into a variety of popular genres.
Huge Discount on the Cypher System Rulebook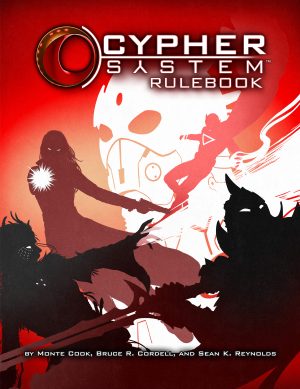 You don't have to wait for the Adventures in the Cypher System crowdfunding campaign to get the Cypher System Rulebook—it's available now. Even better, it's on sale! That's right, we've put the Cypher System Rulebook on sale for a whopping 50% discount! But only for a limited time.
If you can imagine it, the Cypher System makes it easy!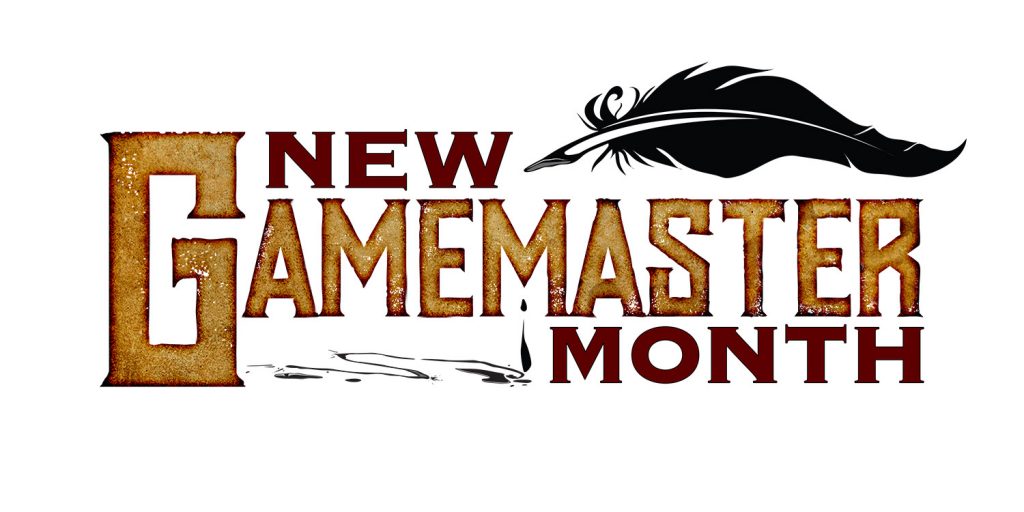 New Gamemaster Month Is Underway
What's New Gamemaster Month? It's an annual program in January that helps players—just like you—take the plunge into GMing. It consists of easy, actionable steps leading you from where you are now to actually running a game and having fun doing it.
At this point in the month, participants are beginning to get familiar with their adventures and learn the rules of their chosen games! If you're joining us late, don't worry—just follow the weekly instructions on the New Gamemaster Month Website until you're all caught up!