It's a busy time at MCG! We're releasing two big titles this week: Stealing Stories for the Devil and Path of the Planebreaker for Cypher System. We've added more content for the Cypher System Open License (CSOL). And we're doing a fun social poll for Valentine's Day. All this and more is in this issue of Cypher Chronicles!
You can get Cypher Chronicles, and other MCG news, delivered right to your inbox! Enter your email address and click the Subscribe button in the right-hand column, and you'll never miss a post. You can also suggest topics for Cypher Chronicles by emailing us at [email protected].

What a huge week it's been for new releases! On the off chance you missed it, here's a quick look at the TWO big titles that came out this week:
Stealing Stories for the Devil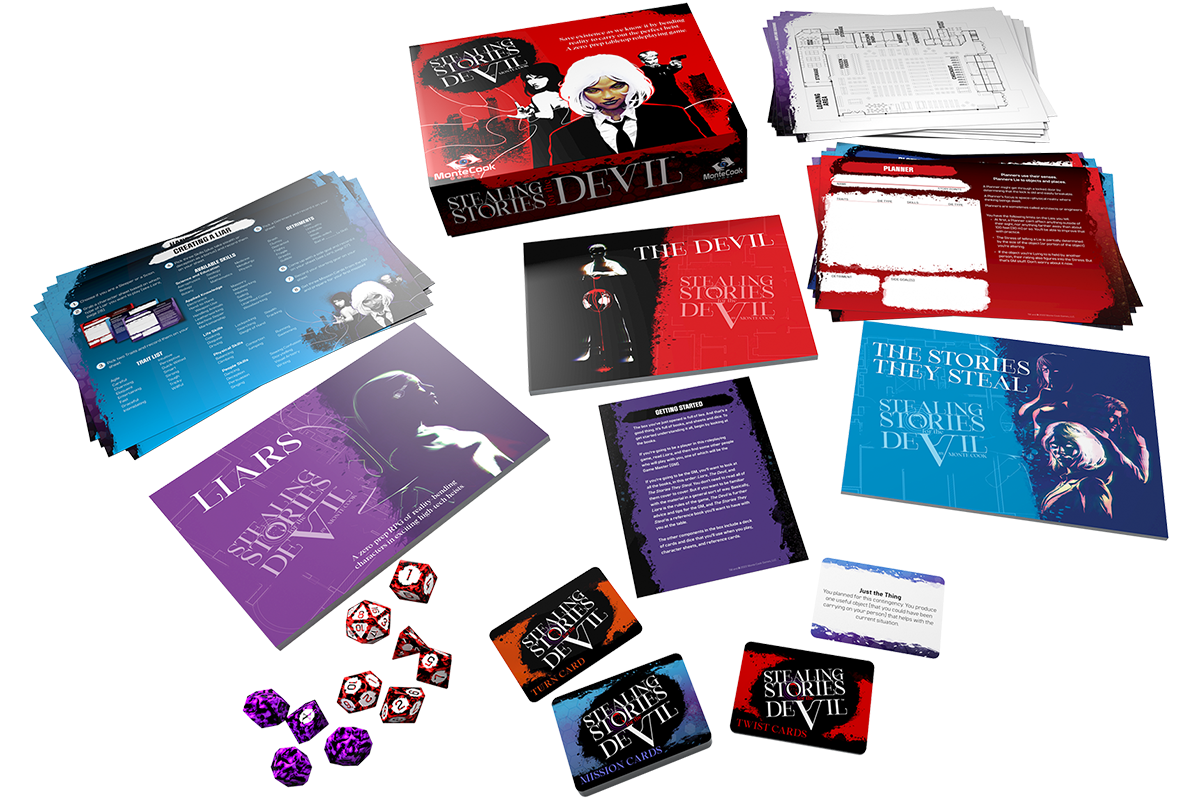 Stealing Stories for the Devil is a zero-prep RPG (seriously!) in which you pull off the perfect heist—with all the twists and turns the genre is known for—and look great doing it!
The braneship Celeste has completed its generations-long journey exploring extra-dimensional space. But something's wrong—very wrong. The interdimensional anomalies were bad enough. And now the Earth you've returned to is hundreds of years in the past—the 21st century, to be precise.
And that Earth is falling apart. Reality is breaking. Only the careful removal of select artifacts from this 21st-century Earth will reverse the damage. Fortunately, the crew of the Celeste can call on you—and your unusual mix of skills.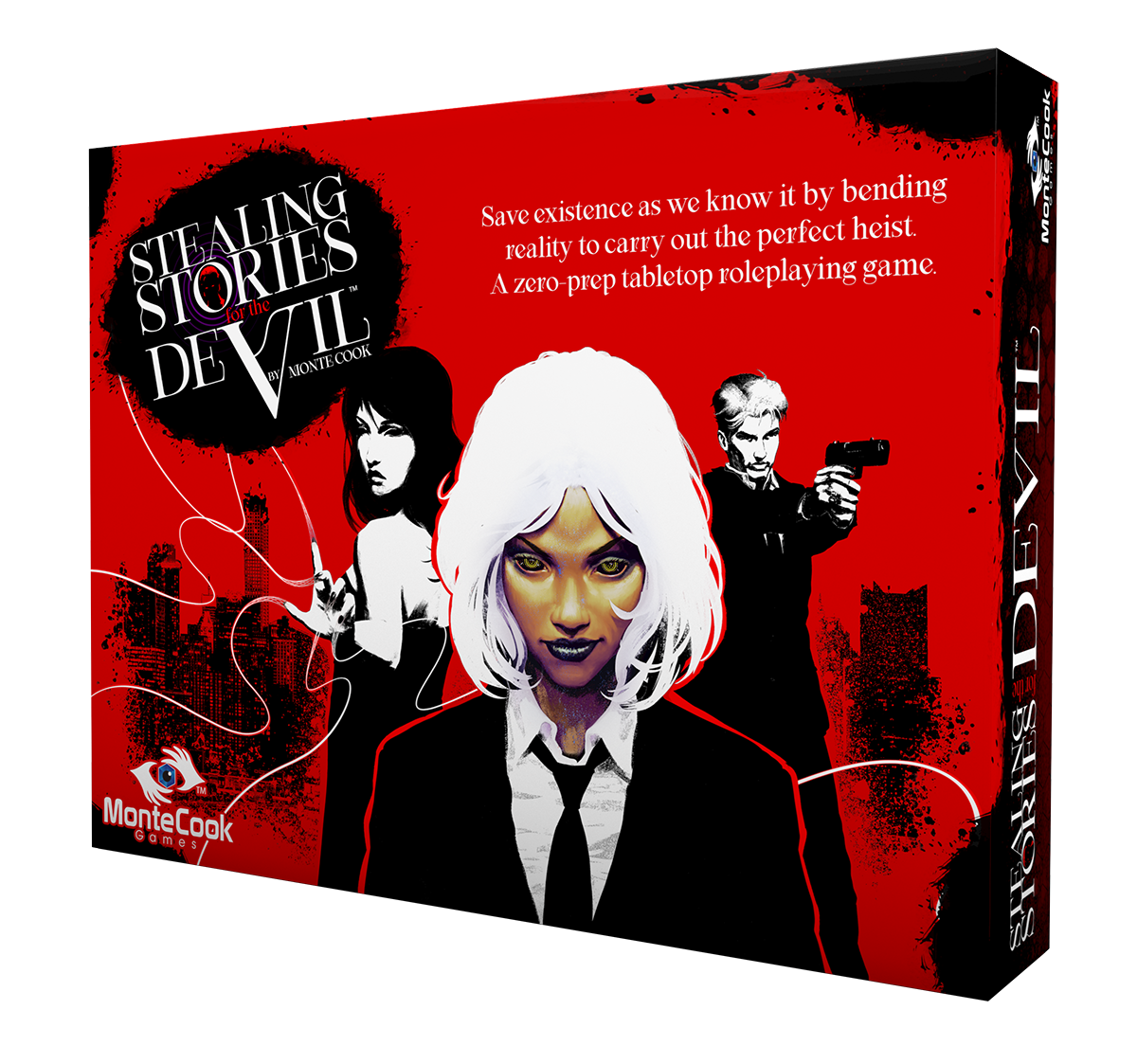 Because you're a master thief. A master thief from the future. And even better, you're a liar. When you lie to reality, it listens. A lock someone forgot to check. A guard who looks away at just the right moment. A traffic light that turns red just as your pursuers reach it. If the mission isn't going right, you change the rules. You take control of reality itself.
Which is good. Because you're going to need every advantage to save the universe as we know it.
Path of the Planebreaker for Cypher System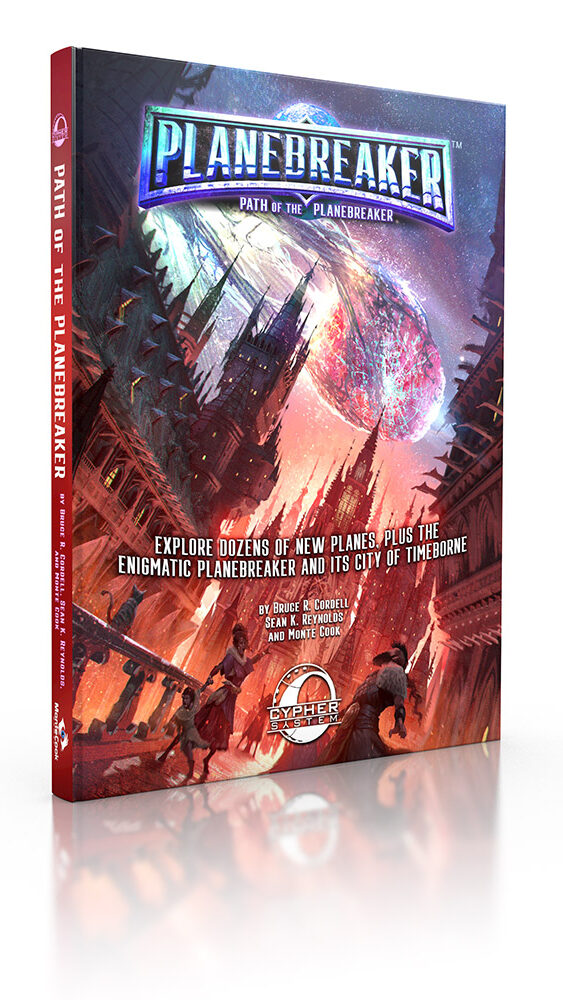 Looking for some amazingly imaginative places to take your Cypher System game? A hellish portal might lead to the Citadel of the Fate Eater. Ramiah, the Star Blade (both a mythical object and an extradimensional space) might appear in the hands of supers megavillian. The Wreck of the Unimaginable would be a cool site for many science-fiction games. Path of the Planebreaker details dozens of exotic planes ready to drop into your game.
It also explores the Planebreaker itself, along with the fascinating city of Timeborne on the Planebreaker's surface. Run a fantasy planar game, or loot this book for tons of great ideas for your Cypher System game (or recursions for you journeys into the Strange).
The Planebreaker visits all planes, all demiworlds, and all dimensions. Some are known to sages and planar travelers. But in a multiverse stretching across epochs, the number of previously uncatalogued planes is vast. The Planebreaker races through all of them, in time, and the Path that trails behind it creates a route that links them all.
More Content for the Cypher System Open License!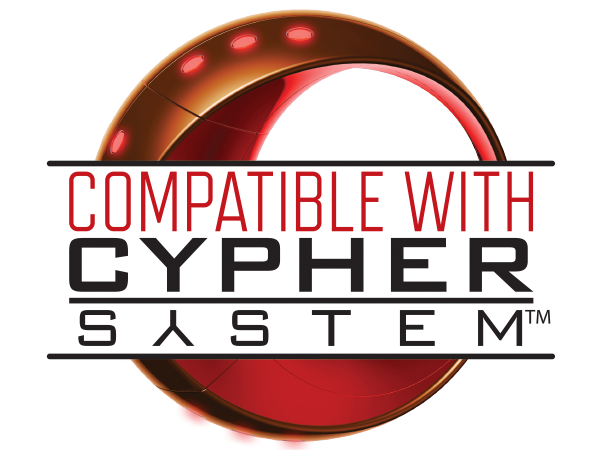 We said we'd do it, and we did it! Last month we announced plans to expand the content of the Cypher System Reference Document, or CSRD—the set of Cypher System rules that gamers and publishers can directly lift (or modify) for use in their products published under the Cypher System Open License (CSOL).
Today we rolled out the first chunk of that new content. We've updated the CSRD to include expanded fantasy rules, creatures, character options, and so on from Godforsaken. And done the same for science fiction with content from The Stars Are Fire. We've also added content from Cypher Shorts, putting rules for this low-prep, quick-play variant of the Cypher System into the CSOL environment.
We continue to plow forward on content from our other genre books. Look for rules from We Are All Mad Here, Stay Alive!, and Claim the Sky in the weeks to come!

Who Will Be the Cypher System Valentine's Sweethearts?
It's the holiday of love, and one of the many reasons we love the Cypher System is that everything's compatible. But that doesn't mean everyone is compatible! Help us select our ultimate Valentine's Day sweethearts—your votes will determine who ships with whom! But don't worry—regardless of whether they get along or not, they're all compatible. Because no matter what campaign you're playing, everything in the Cypher System works together!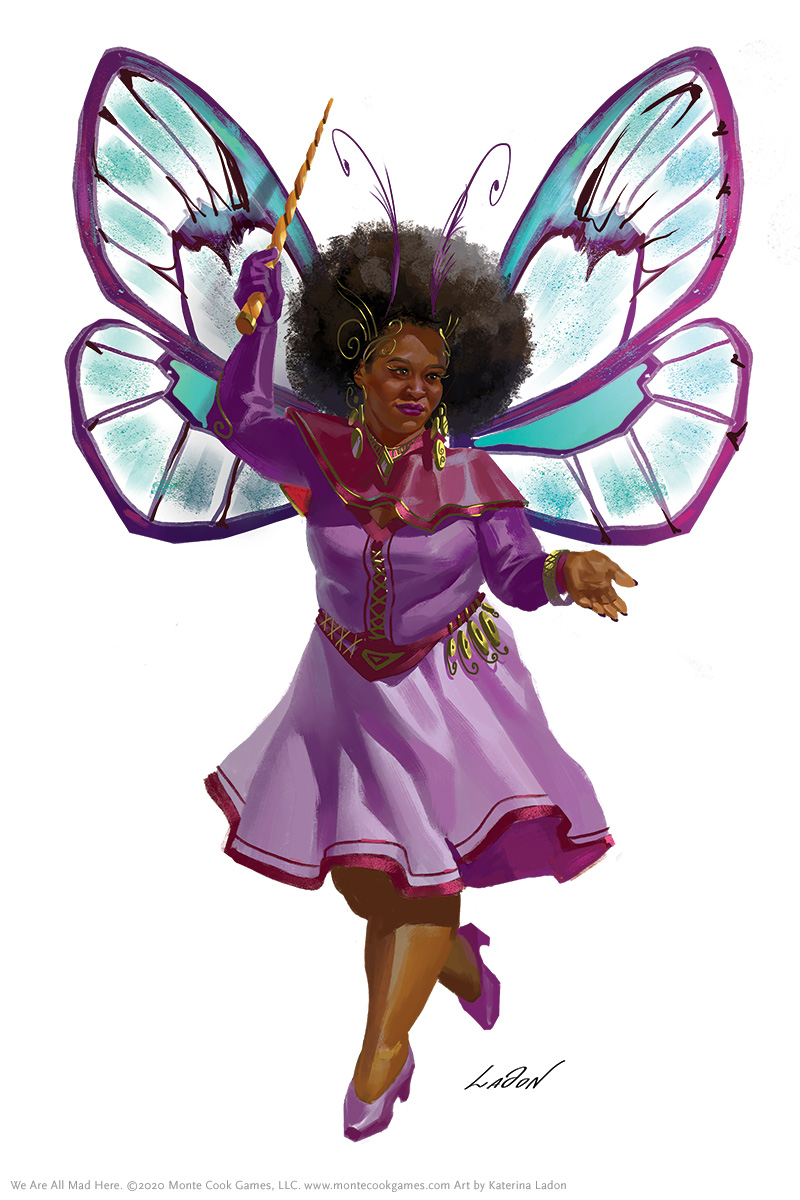 Will they click? You tell us!
We'll post new pairings every day now through Valentine's Day. The pairing with the most "ship" votes will be crowned Cypher System Valentine's Sweethearts!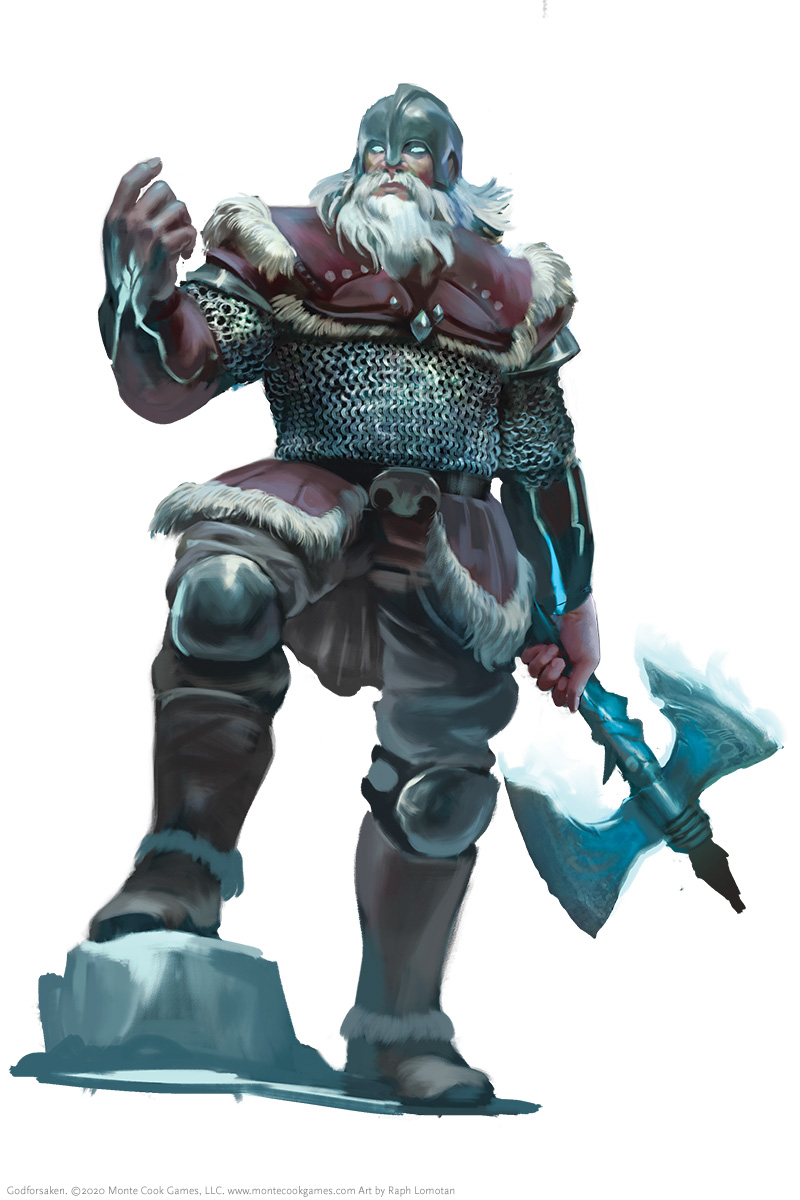 Why should geese get all the memes and online attention? I mean, despite the fact that they're evil-tempered murder machines. These chickens are ready for their time in the limelight!
Ever wanted to live in an airplane? (Seriously: who hasn't?) Take a peek inside these fascinating aviation abodes!
Of all the things scientists might discover these days, you wouldn't think a new form of ice—plain old water ice—would be among them. But…
Your Perfect Cypher System Setting Is…
Here's a little something we took the wraps off this week! Answer a few quick questions, and get a recommendation on the perfect Cypher System setting or sourcebook for you. Click through to give it a try—it's fun!