Welcome to Cypher Chronicles! In this issue we talk about expanding our VTT offerings on Roll20, we show you some of the goodies you can get by supporting Adventures in the Cypher System, we recommend you listen to Station 151—a fantastic podcast (yes, we're biased, but it is fantastic!), and more! Let's get started.
You can get Cypher Chronicles, and other MCG news, delivered right to your inbox! Enter your email address and click the Subscribe button in the right-hand column, and you'll never miss a post. You can also suggest topics for Cypher Chronicles by emailing us at [email protected].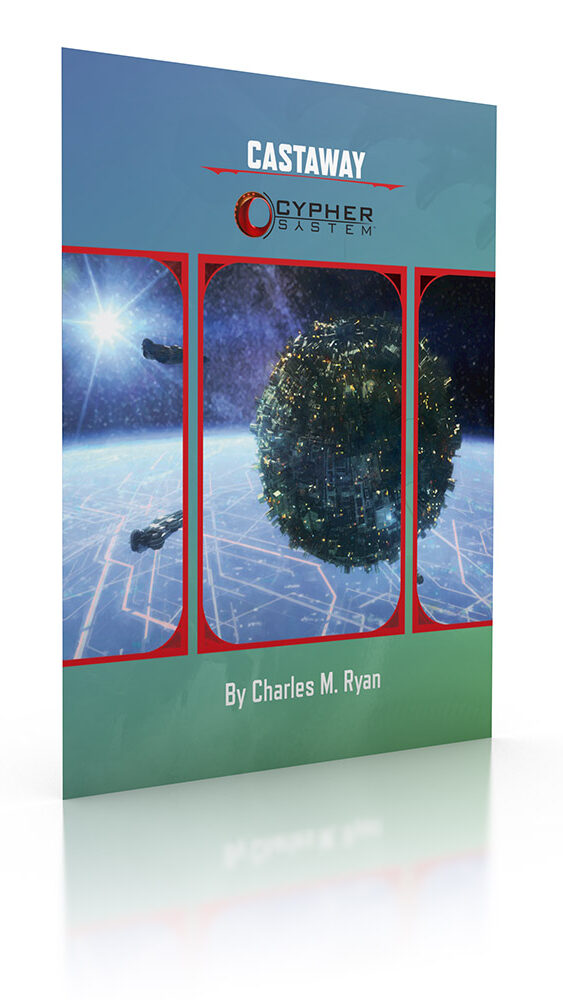 Big VTT News!
You're marooned on a savage and brutal planet without any weapons, tools—or even memories. The scant supplies in your ruined lifeboat offer little aid, and even fewer clues to who you are or where you came from. But you're not alone on this strange planet—unknown forces, for unknown reasons, are hunting you. There's a way off, but finding it will mean discovering and facing these forces—and your own identity.
Castaway is a hard-charging sci-fi adventure for the Cypher System that can be played with a strong personal horror theme or with more focus on exploration and discovery. This adventure isn't new (it was released a few years ago), but it's at the heart of some great news we unveiled this week: MCG adventures are coming to Roll20!
So what does "coming to Roll20" mean? You can now purchase Castaway on Roll20, and you get the entire adventure right there on the platform. All the adventure text is there for the GM. The pregenerated characters are set up on native Roll20 character sheets. Handouts and maps are prepped to reveal to the players, and there are tokens to represent the PCs and NPCs. If you use Roll20, everything you need for the adventure is there and already set up for you!

We've been working closely with Roll20 in recent months to dramatically upgrade our VTT footprint. The ultimate goal is to offer most or all Cypher System adventures and other key content natively on Roll20 and, eventually, other VTTs. Castaway is the first, but it's just one of many already in the pipeline. Look for more announcements in the weeks to come!
A New XP Deck for Cypher System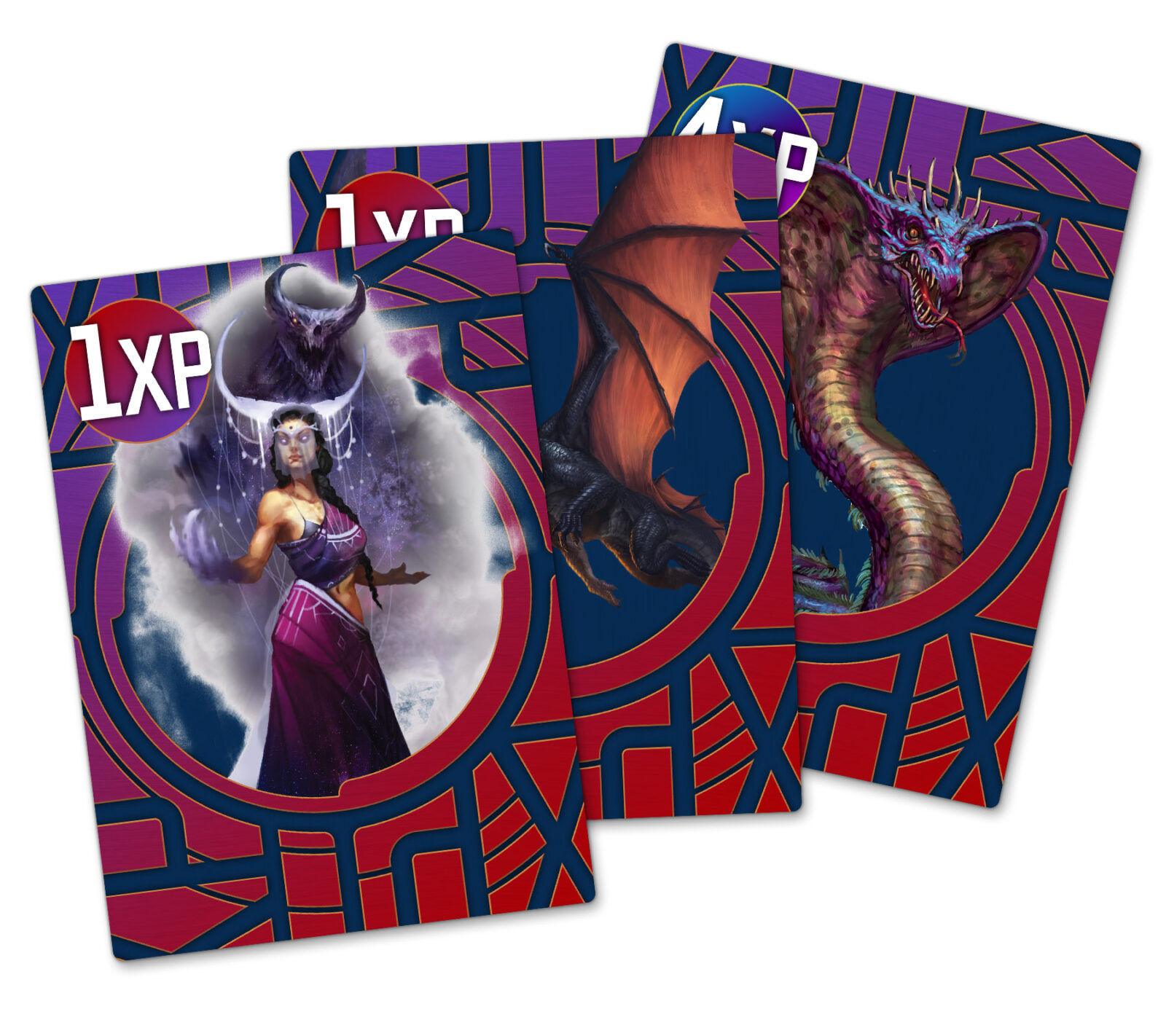 There's a beautiful new XP Deck coming for the Cypher System, and for that you can thank the 3,600 or so backers of Adventures in the Cypher System. (If you're one of those backers: thank you!) Each card in this deck will feature unique art, showcasing the breadth and beauty of the Cypher System.
This campaign has been going gangbusters! (Did you know it's on track to be one of our biggest campaigns ever?) With a new Cypher System Starter Set, a deluxe version of the Cypher System Rulebook, new genre books, a bestiary, and an adventure book—plus a creature deck and now this new XP Deck—the campaign has something for every Cypher System player, new to the game or old hands.
The campaign has just one week to go. What are you waiting for?


MCG's Art Director Bear Weiter makes our games and products so beautiful, elegant, and user-friendly. Did you know he also dabbles in fiction, and does audio and video work (our crowdfunding videos, for example) as well? Last December, as a side project with a couple of friends, he launched a science-fiction audio drama called Station 151. The podcast has been climbing the charts, hitting #3 in science fiction and #12 in overall fiction here in the US, #1 in science fiction in the UK, Canada, Ireland, and more. We think you might enjoy it!
Station 151 follows the story of Wayne Robertson, an astrophysicist taking on a solo stint at a remote satellite array in Antarctica. As soon as he arrives, he realizes things are not what he expected. Accompanied by a demanding artificial consciousness and a loyal husky, Wayne's stay at the station begins to unravel, spiraling wildly in weirder and darker ways.
The season 1 finale of Station 151 just dropped, and all episodes are now available and ready for binging. You can find Station 151 on Apple Podcasts, Spotify, and other popular podcast apps. For more information you can check out their website at station151.com. We here at MCG have really been enjoying Station 151—and we think you will too!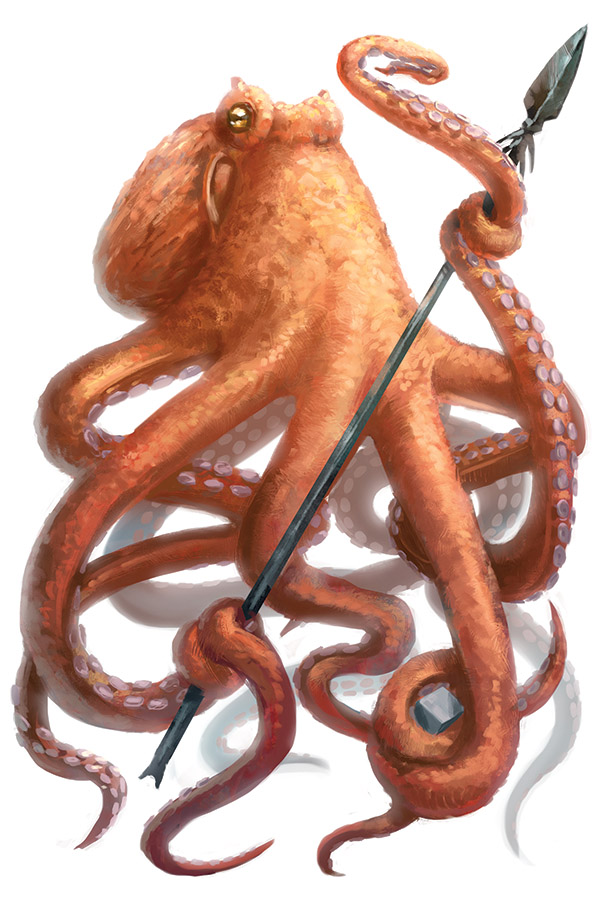 Octopi aren't just good at opening jars, solving Rubik's Cubes, and calculating pi to 19 decimal places. They're also puzzle solvers at meal time—because for a mollusk eater, every meal is a puzzle. Now scientists are starting to understand just how good 75 million years of practice can make you, even if you're sporting the bizarre brain structure of the octopus.
Sometimes the mail is slow. And sometimes it's really slow—like, 100+ years slow! A Londoner received a piece of mail originally sent in 1916. While neither the sender nor recipient are (presumably) around any more, the letter does shed some fascinating light on pre-WWI lifestyles of the English upper crust.

"Godforsaken is just really, really good!" That's Mr. Tarrasque's review of Godforsaken. That seems to sum it up, but he goes on to delve deeper into why it's so great! We're really digging Mr. Tarrasque's journey into the Cypher System—you might want give him a follow on YouTube!
Want to help unlock more stretch goals, help new players discover the Cypher System, and win fabulous prizes?
Our new Gleam raffle gives you seven ways to win—and every one of them helps spread the word about Adventures in the Cypher System. Enter now!