Welcome to Cypher Chronicles. Thank you for supporting Adventures in the Cypher System on BackerKit Crowdfunding—you made the campaign amazing! Let's look at some of the products your support help to fund, such as the Cypher System Bestiary. Let's then switch gears a bit and peek into Planar Character Options for 5E, a new release which gives loads of new options for PCs who hail from, are touched by, or focus on exploring the planes. And finally, let's celebrate some of the folks who are streaming Cypher System shows.
You can get Cypher Chronicles, and other MCG news, delivered right to your inbox! Enter your email address and click the Subscribe button in the right-hand column, and you'll never miss a post. You can also suggest topics for Cypher Chronicles by emailing us at [email protected].

Some of the Awesome Art from Adventures in the Cypher System
We're in Record-Setting Territory!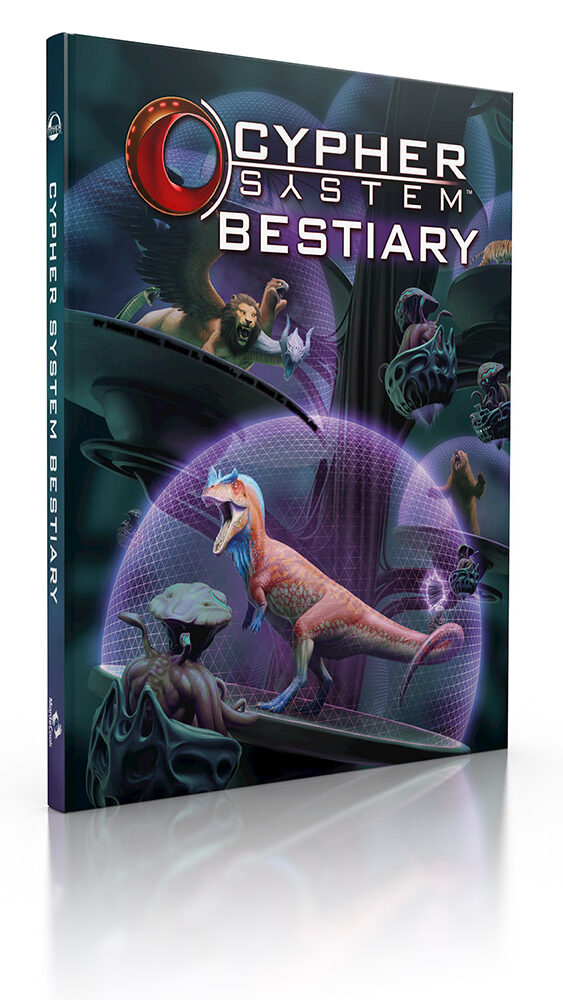 As the Adventures in the Cypher System campaign hits its final day, it's also soaring into record-setting territory. It just surpassed the original Invisible Sun campaign to become our 4th-biggest crowdfunding campaign to date (3rd if you don't count Old Gods of Appalachia, which is really in a class of its own). And unlike the other record-holders (Numenera: Discovery and Destiny, and Ptolus: Monte Cook's City by the Spire), this one doesn't center on a major tentpole title. It's sailing to these heights purely on love and excitement for the Cypher System!
In addition to the many great books and other items we've funded through this campaign, as it has unfolded we've rolled out loads of other cool Cypher System initiatives:
We've expanded the content opened under the Cypher System Open License, adding material from Godforsaken and The Stars Are Fire to the Cypher System Reference Document. (There's more to come!)
We've upgunned our support for streamers. (Ditto!)
We've ramped up VTT support with not one, but two Roll20 announcements. And this is just the beginning.
We unveiled this fun new product picker.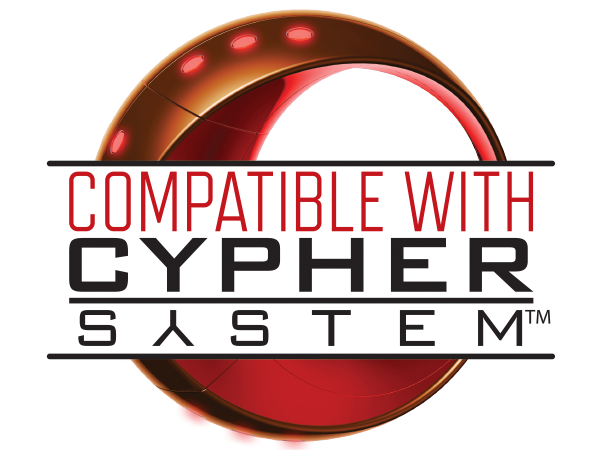 Just because Adventures in the Cypher System is almost over doesn't mean the Cypher System magic is beginning to fade. We'll have more additions to the Cypher System Open License content, more Roll20 support, and entirely new cool stuff to announce in the weeks and months to come!
It's a great time to be a Cypher System fan!
A Final—and Really Fun—Stretch Goal
A finicky housecat, retail clerk, YouTuber, dopey dog, middle manager, rules lawyer, perpetual grad student, IT professional, AI chatbot, artist, game designer, influencer, game store owner, powergamer, anime fan, and so on. Who knows—maybe we'll even include a character from inside MCG!
That's the sort of thing we want to include in a special mini-bestiary of NPCs. It'll be a bit tongue-in-cheek, but given that Rust and Redemption and It's Only Magic both have modern characters at their roots, these NPCs will be more than a fun read—they'll bring color and perhaps a bit of levity into your adventures and campaigns.
This final stretch goal isn't a major product—it's truly a mini bestiary. But it's a campaign exclusive: it won't be widely available in print through any other source. We think the idea is really fun, and can't wait to start designing it.
There's still a little bit of time to help us pick a name for this product. The Adventures in the Cypher System campaign comes to an end this evening!
Characters from across the Planes
Planar natives, multiverse explorers, and those touched by mysterious forces leaking through from the planes: these characters are shaped by backgrounds and experiences unlike those found in more conventional environs. From the Way of the Amethyst Fist monk, who channels power through a psionically resonant prosthetic, to a traveller character with a mysterious cosmic map imprinted on their skin, to a character with the Limbo Touched feat, who can change objects at will—characters with ties to the planes are just a bit different.
Planar Character Options for 5E gives you just that: loads of new options for PCs who hail from, are touched by, or focus on exploring the planes. You'll find new species, subclasses, backgrounds, feats, and more—plus tons of inspiration and mind-blowing ideas. If the planes are part of your character, you'll want this book. And it launched this week!
Cypher System player? The Cypher System version is coming soon!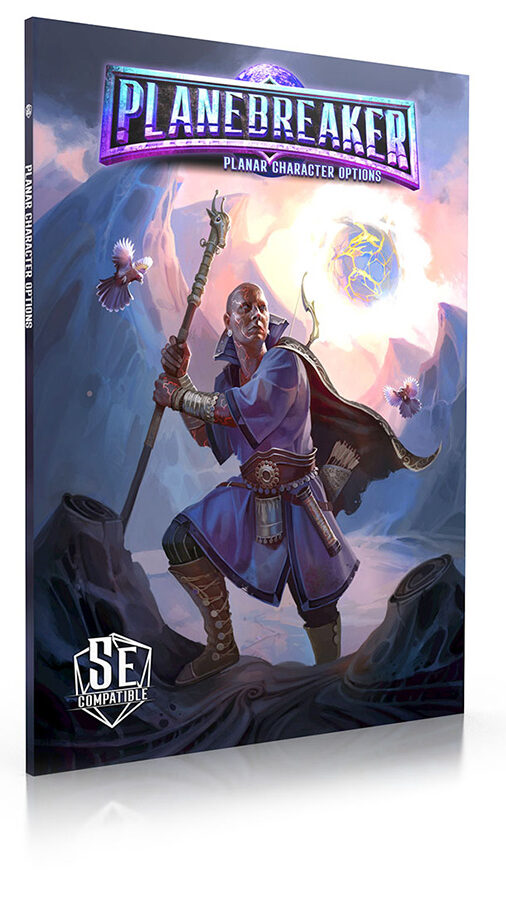 We are so pleased at all the wonderful reviewers and streamers using the Cypher System. Let's take a look at a few.
Watch this space for more reviews and commentary on MCG products from Mr. Tarrasque!
To introduce the Cypher System to your friends, show them this playlist from QedHup.
The world of Huurkuun converts to the #CypherSystem! Join Ye Olde Dragon and friends for the journey.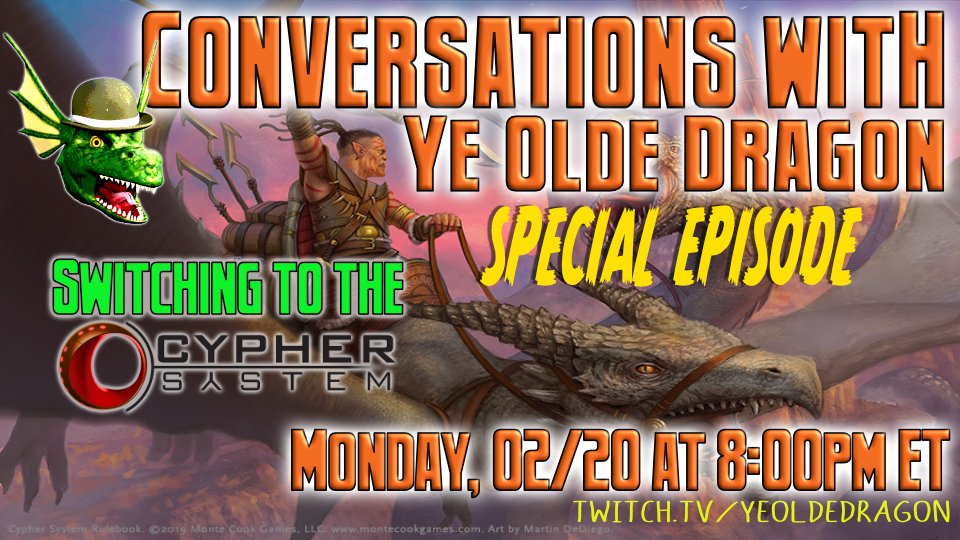 Looking for someone streaming Stealing Stories for the Devil in German? We got you covered!