You can get Cypher Chronicles, and other MCG news, delivered right to your inbox! Enter your email address and click the Subscribe button in the right-hand column, and you'll never miss a post. You can also suggest topics for Cypher Chronicles by emailing us at cychron (at) montecookgames (dot) com.

Be Awesome!
Are you a Smart Robot Who Loves Ooey-gooey Things, a Cool Wizard Who Experiments With Science, or a Fast Pirate Who Flies Through the Sky? Those are just a few of the fantastic characters you and your kids can be when you play No Thank You, Evil!, our storytelling game for creative kids and families…but only if you help us keep it from going out of print!
As a parent, I know how hard it can be to connect with your kids. There are baseball practices and games, homework, volleyball practices and games, Boy Scout meetings, horse riding lessons, not to mention your own adult responsibilities, and a bazillion other things competing for your time and attention. And time is precious, because as we all know, kids are only young for a little while. No Thank You, Evil! gives you a reason to sit on the floor (or around a table) and be silly with your kids while they're still kids.
We're Kickstarting a reprint of the game, so no one has to miss out on Being Awesome, and we really need your help. Please tell your family and friends about No Thank You, Evil! and help us keep it from going out of print. Will you share one of these posts on social media for us, and maybe add your personal experience with the game?
And here is Rowan, one of my two hearts (kids), as the Guide in a game of No Thank You, Evil! that was streamed live!
Dinosaurs and Kids Really Do Mix
These kids playing Predation are amazing and wonderful!
Calling All Gen Con GMs!
Are you attending the Best Four Days in Gaming? If so, please consider running some games for us! Let us know you are interested in running Numenera, The Strange, No Thank You, Evil! and/or Invisible Sun games for us at Gen Con through our sign up form. It's fun, and you get an exclusive print copy of the 2018 MCG Gen Con adventures, a GM badge for running 3 or more events, and other great swag.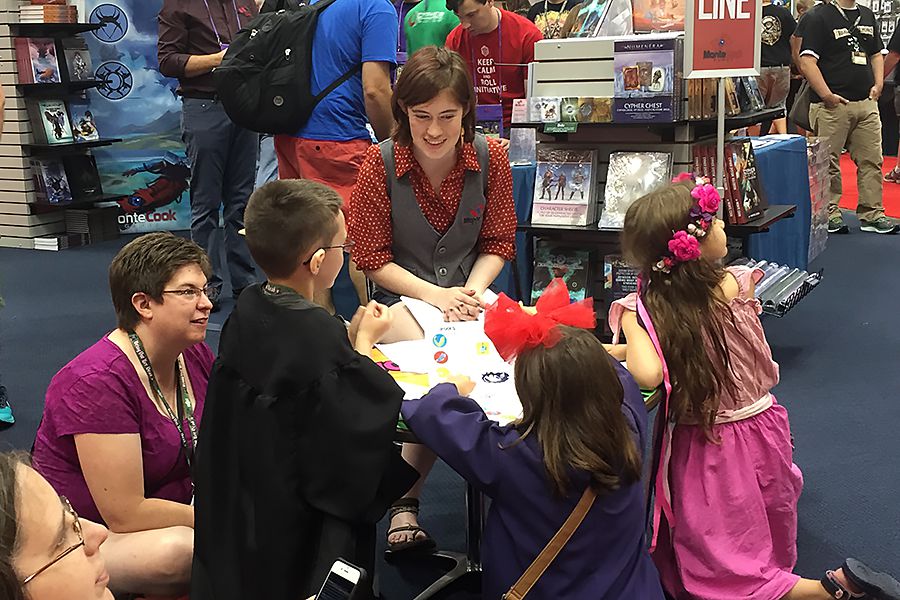 Speaking of Gen Con, don't miss out on An Evening with MCG—it's going to be very, very special!
And Doing Good with Gaming is going to be a fantastic seminar that brings together Lawful Good Gaming, Geeks4Good, and MCG!


Check out our new landing page for our upcoming Online Events!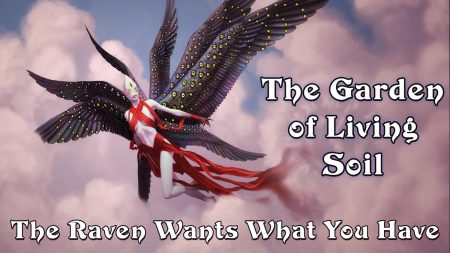 Tonight, May 26th, at 7 p.m., The Raven Wants What You Have: The Garden of Living Soil.
Tuesday. May 29th, at 5 p.m., don't miss the Echoes Linger Finale!
Thursday, May 31st, at 7 p.m., From Player to Narrative GM: Interview with Steph of Eat Prey Kill.

When you play #NoThankYouEvil and your child decides to solve as many problems as possible by attacking first. Thanks for the good time anyway @MonteCookGames. pic.twitter.com/MeT9WTLnXO

— Ryan (@Rhynobacon) May 24, 2018
Organizing all the things for Free RPG Day next month! #RPGs #Pathfinder #FreeRPGDay #CoC #Starfinder #Numenera #DCC pic.twitter.com/1BfOvIXUkf

— Tyche's Games (@TychesGames) May 24, 2018

We hope Jerry and Herminone (the kids in the video above) got you excited about Predation, because if you like sci-fi, pre-apocalyptic stories, and a whole lot of dinosaurs, then Predation is for you!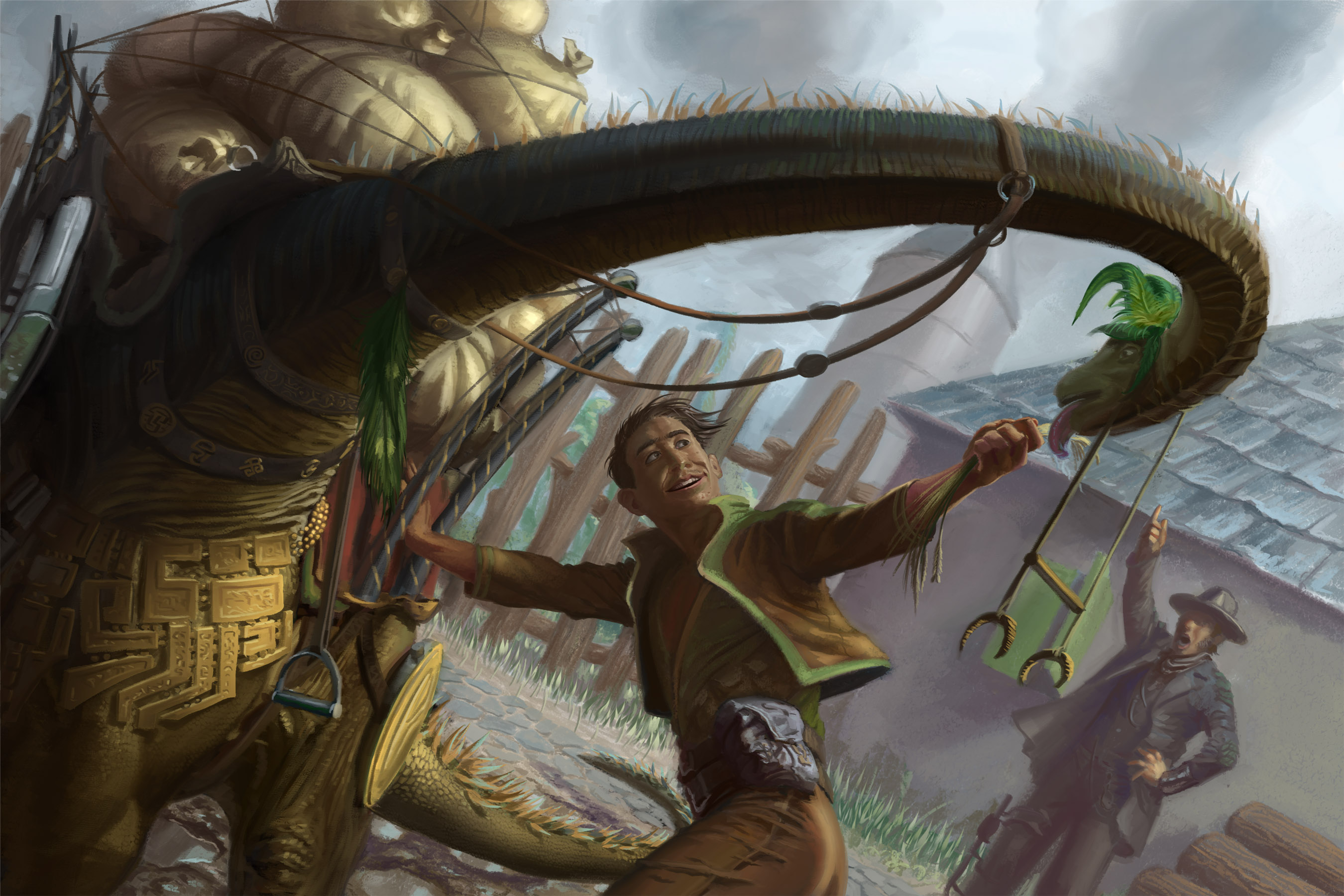 Welcome to the Cretaceous. Our ancestors won't climb down from the trees for another 66 million years, but here we are now. Time travel seemed like a good idea. Exploring the ancient world. Building. Creating an entire society here in the jungles of our primordial Earth. Until those SATI guys messed it all up.
We've got gear. We've got guns. We've even bioengineered a few dinos to our liking. And that's good, because we'll need it all to survive. History says there's an asteroid headed our way, and there's no one left alive who knows how to get back to the future.